15 Cute Bunny Crochet Patterns
Amigurumi crochet bunnies are very cute and fun projects. It is a nice gift for your baby and kids. Also it is great for birthdays or nursery decorations and baby shower too. Here are 15 awesome ideas that you will surely love! Check them out now and Pin your favorites.
Happy crochet…
Spring Amigurumi Bunny Crochet Free Pattern
Create your own toy with our free Spring Amigurumi Bunny Crochet Pattern. It can make a perfect Easter or birthday gift. The finished amigurumi bunny is about 25 cm (9.8″) tall including ears.
via amigurumi.today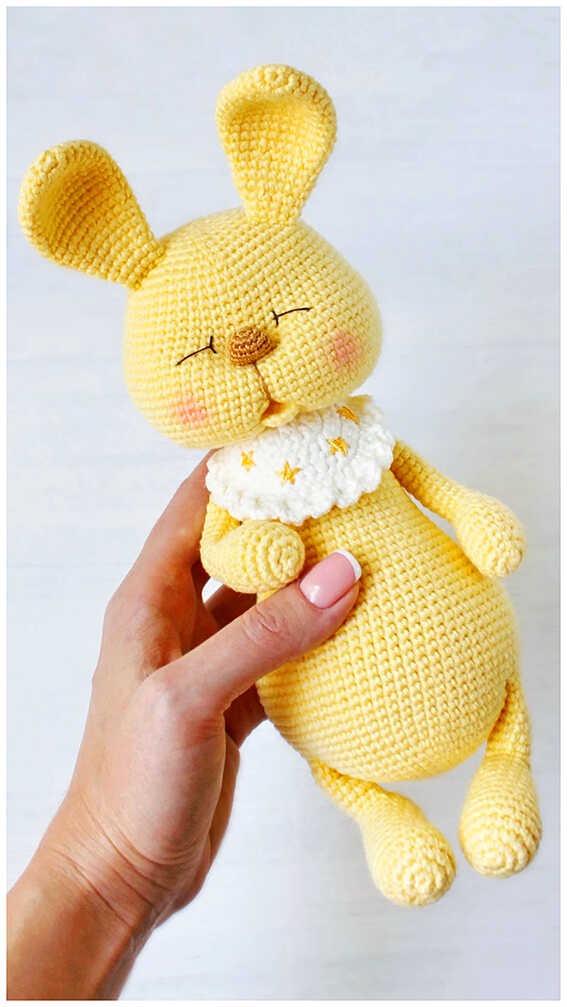 Crochet Pattern Sleepy Bunny
Sleeping bunny is truly baby-safe toy. You can make cute bunny for your little baby with this pattern.
Size: About 23 cm/9,06 inches (without ears) if you take the same yarn.
via KindToysPatterns, Etsy.com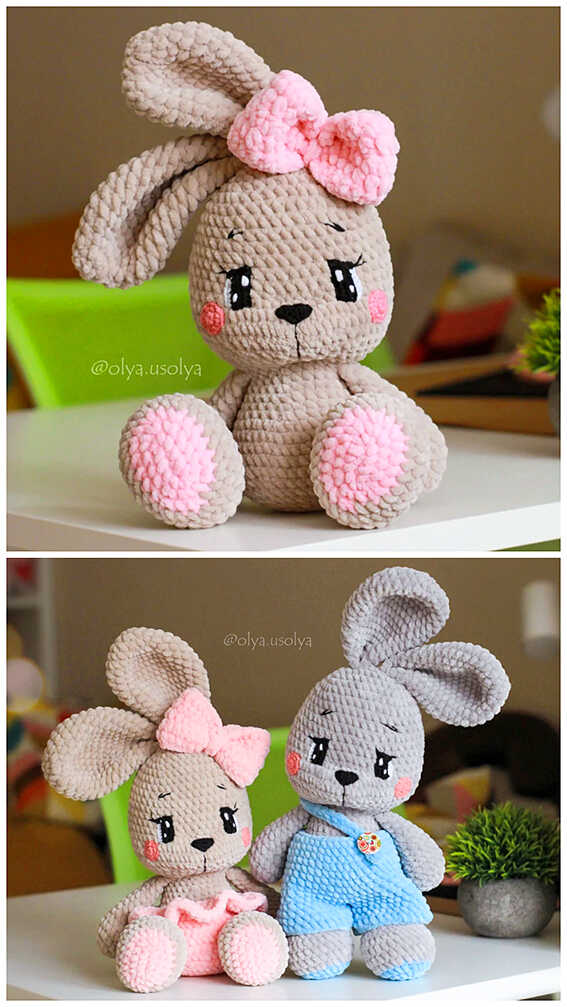 Sweetheart Bunnies Crochet Pattern
This Bunny Amigurumi is the perfect friend for your child, sweet and charming, you can customize it as you like. It's also a fantastic gift for a nursery or even do it for you.
via UsolyaAwesomeCrochet, Etsy.com
Amigurumi Bunny Free Pattern
Bunnies are so cute, fluffy and reminds of Spring time and Easter.
Make them and gift it to your loved ones this Easter.
via paintitcolorful.blogspot.com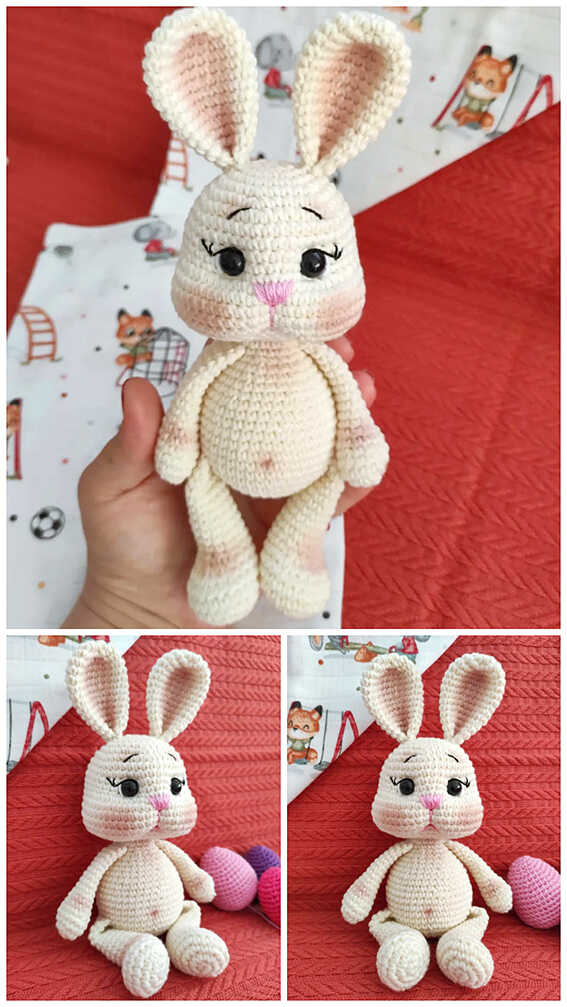 Amigurumi Bunny Crochet Pattern
So are you ready to work on this cute bunny? Grab your yarn and hook and join we in this fun project!
Crochet level – Intermediate. The toy in the picture is 20 cm.
via LovelllyDays, Etsy.com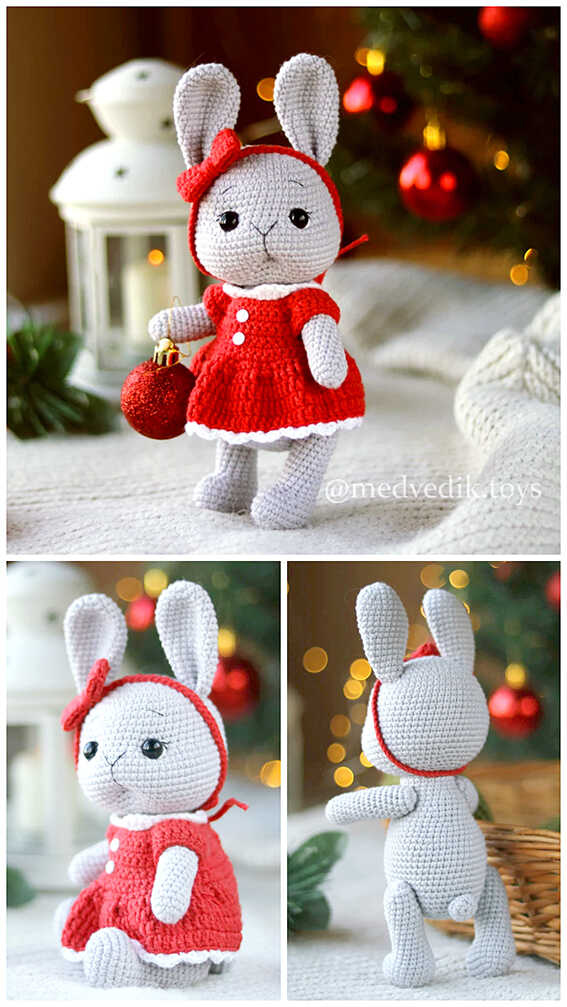 Cute Christmas Bunny Amigurumi Crochet Pattern
The size of the finished toy, taking into account the specified materials, is 9.84 inches
(25 cm)
via MedvedikToysDesign, Etsy.com
Ellie the Easter Bunny Free Amigurumi Crochet Pattern
Ellie the Easter Bunny is an adorable beginner-friendly rabbit amigurumi. She looks like she's ready to snuggle and fits perfectly in your palms!
via sweetsofties.com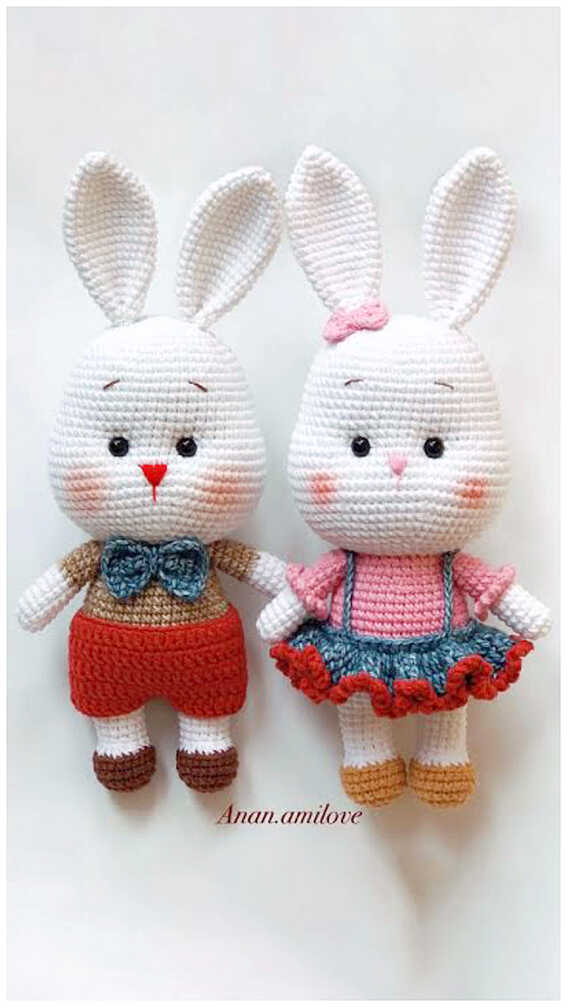 Pattern Couple Bunny Amigurumi Pattern
Now give them your own touch by choosing your favorite colors for these cute bunnies.
Size approx: 20 cm (without ears).
via ananamilove1519, Etsy.com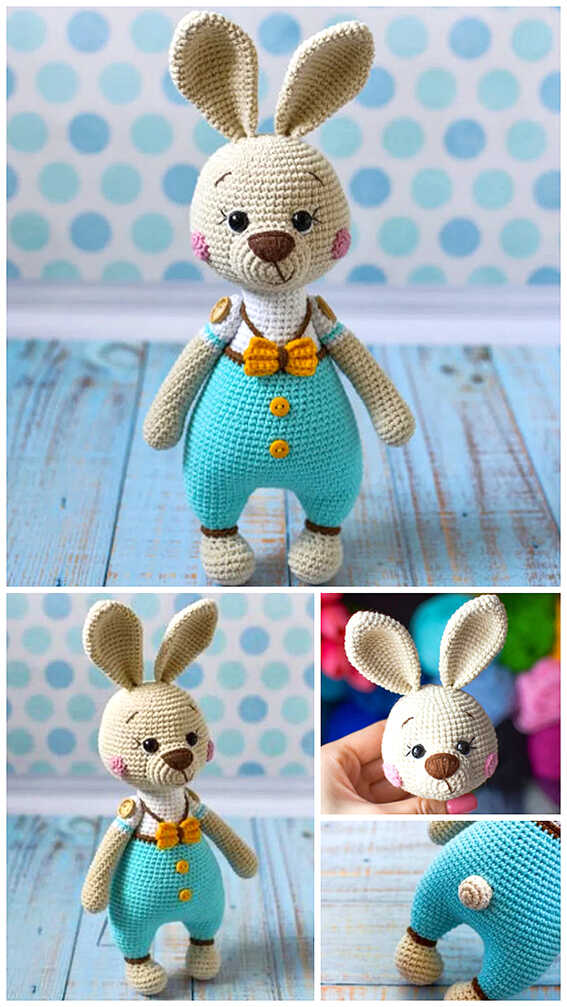 Crochet Pattern Amigurumi Easter Bunny
Skill level – easy/beginners.
The size of finished toy is approx. 30 cm = 11,8″ with ears ( 23 cm = 9,1″ without ears). The arms are movable.
via CrochetFriendsLabb, Etsy.com
Amigurumi Bunny Free Crochet Pattern
The bunny are 17cm tall if crocheted with medium cotton yarn and hook size 1,75mm.
via Christina Yarema, Ravelry.com
Amigurumi Bunny Crochet Pattern
The pattern includes bunny girl and bunny boy + carrot and cabbage.
Skill level is intermediate. The size is approx. 23-26 cm (9-10.2″).
via MyCroWonder, Etsy.com
Amigurumi Bunny Crochet Pattern
Level of difficulty: medium.
When you are using the given materials, the size of the toy will be 25 cm.
via MagicFriendsToys, Etsy.com
Amigurumi Plush Bunny in Dress Crochet Free Pattern
This cute plush bunny can be the perfect handmade gift for a baby shower or a great sleep companion for your child.
via blog.amigurumiallfreepatterns.com
Crochet Pattern Bunny in a Dress
Meet the Bunny Chloe.
There are two eye design options available in this pattern. Get your hooks ready and add this cute bunny to your cart right away!
via CutePatternByYa, Etsy.com
Tema and Mila the Bunnies Amigurumi Crochet Pattern
This cute bunnies Tema and Mila, can be a great decoration for your nursery. Let your imagination run wild and make them in your favorite colors.
via bibibonboncraft, Etsy.com