Amigurumi Boy Doll Crochet Patterns
Toys is ver important for children as a way to learn empathy, foster their imaginations, practice self-expression, and nurture emotional intelligence.Here are crochet patterns to make a great gift for the little boys in your life.
Crochet Boy Doll Zayd – Free Pattern
This cute crochet boy doll is approximately 12 inches in height – making it an adorable huggable companion.
via chaicoffeecrochet.com
Crochet Doll Boy Antoshka
This boy doll approx. 23 cm (9 inches) tall using the materials stated in the pattern.
via JuliiaPyha, Etsy
Oliver Boy Doll Crochet Pattern
Using 2.5mm crochet hook, measures approx 19 cm.
via Ana Maria Liasch da Silva, ravelry.com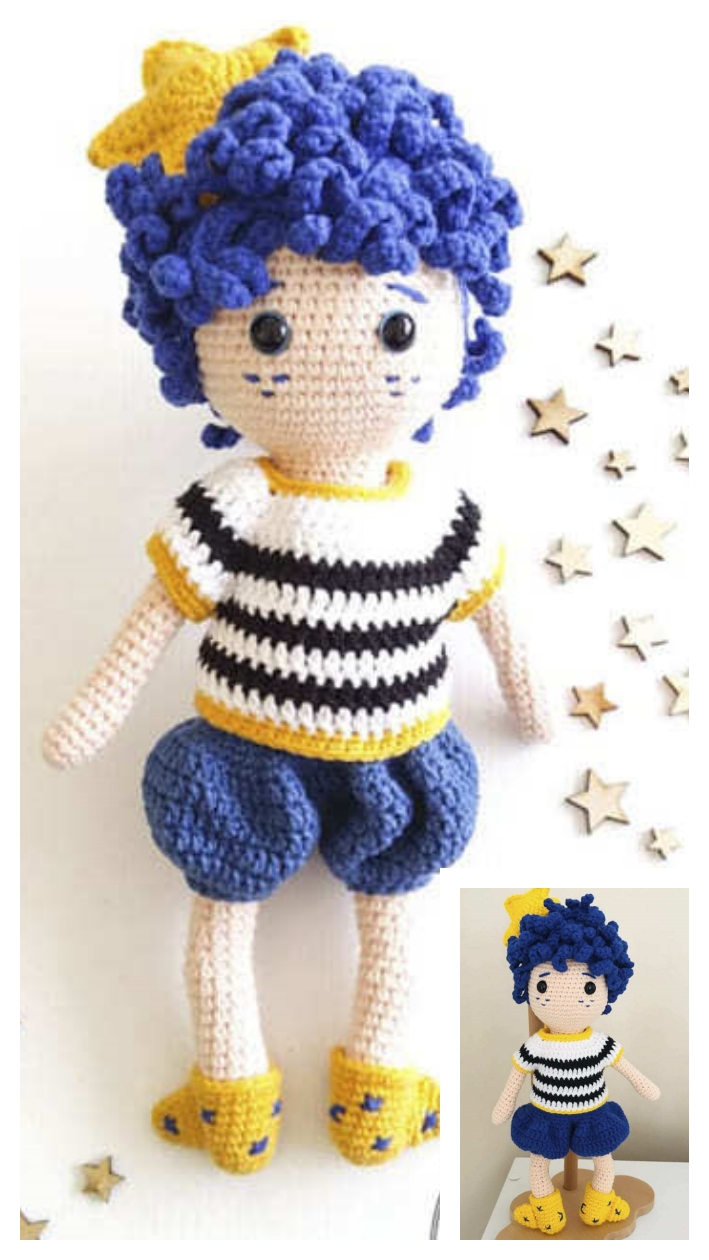 Crochet Night Boy Amigurumi Doll Free Pattern
The night spends an entire evening collecting "stardust" from the sky.
via kediperiatolyesi, lovelycraft.com
Martin Boy Doll Crochet Pattern
Martin's hoodie, T-shirt, trouser, and shoes are removable.
via AnihandmadehouseVN, Etsy
Tommy The Fisher Amigurumi Crochet Doll Pattern
Are you ready to go fishing with Tommy?
via Chikchikhandmade, Etsy
Little Doll Boy Amigurumi Crochet Pattern
This easy crochet doll would make an ideal gift for the birthday.
via dolls100500, Etsy
Hooded Boy Doll Free Amigurumi Crochet Pattern
The hooded boy doll is a very quick and easy amigurumi that you can whip up in no time.
via sweetsofties.com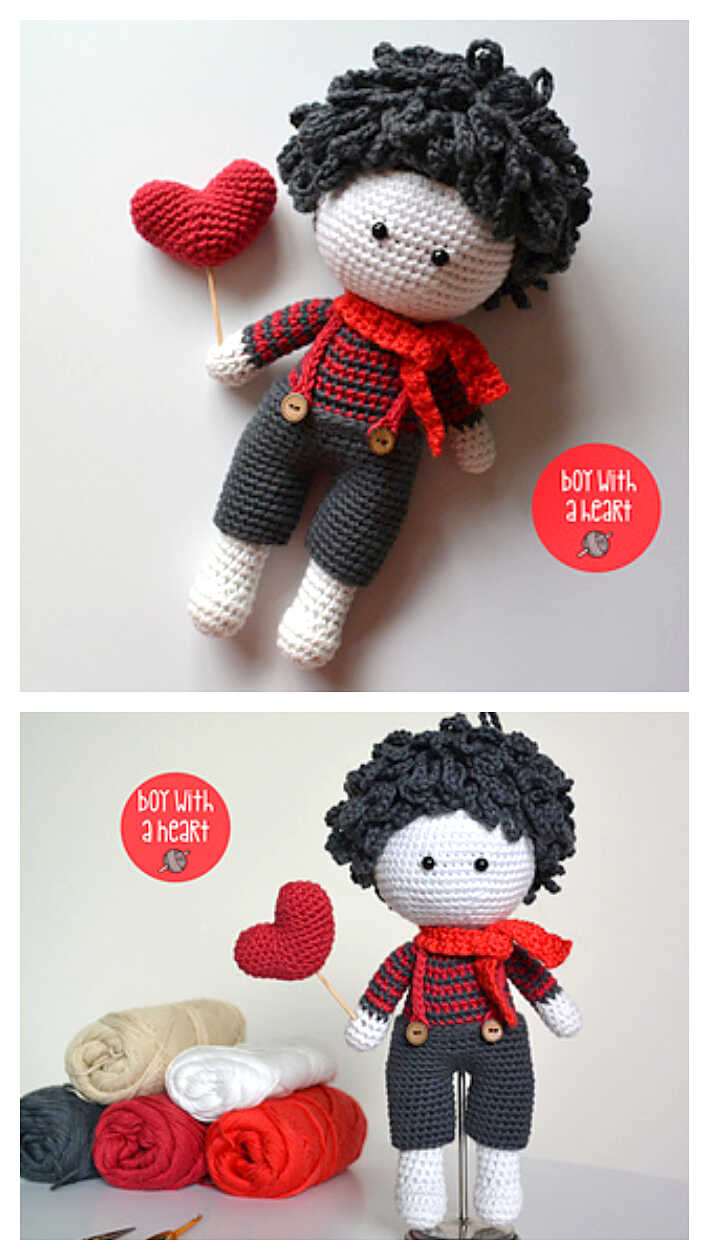 Boy with a Heart Valentines's Day Amigurumi Crochet Pattern
This baby boy is about 9 inches tall.
via Agata Zwolinska, ravelry.com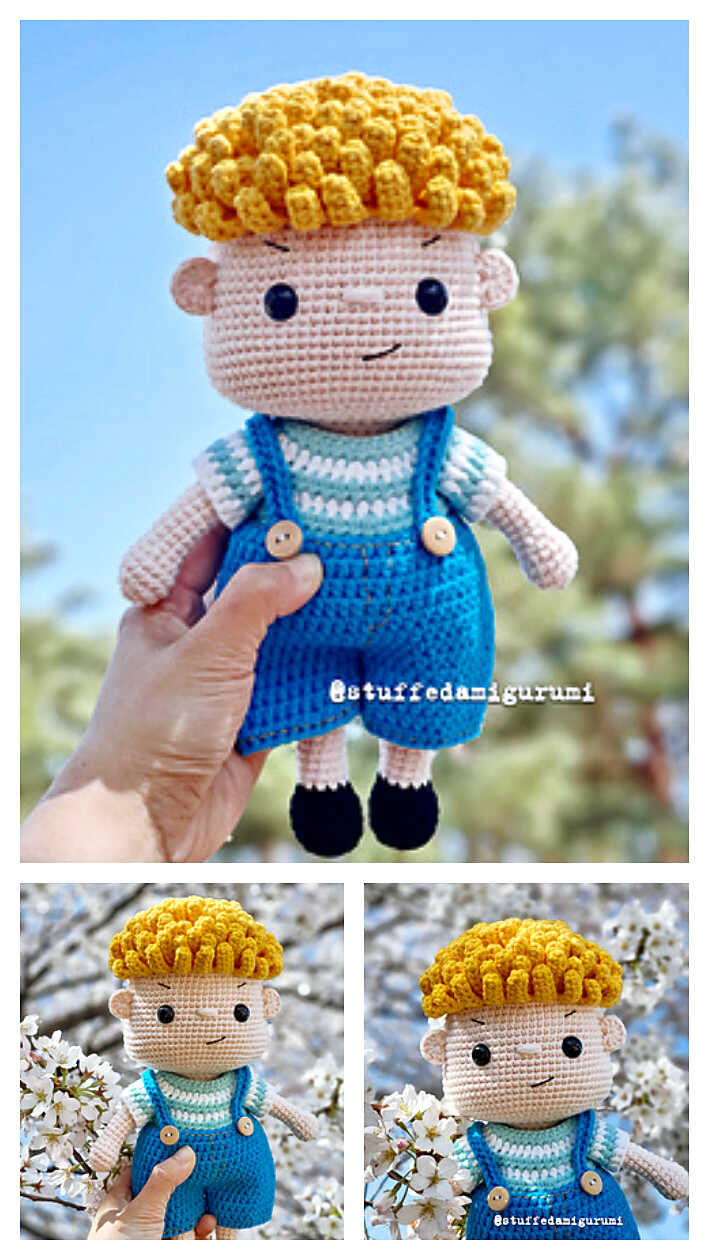 Carter The Little Boy Amigurumi Crochet Pattern
Little boy Carter wants to be friends with your child.
via AmicitiaGua, Etsy
Weebee Doll Free Amigurumi Crochet Pattern
Weebee has a fabulously big head, shaped feet, hands with thumbs and a lovely round tummy and bottom.
via Laura Tegg, ravelry.com
Joseph The Groom Doll Amigurumi Crochet Pattern
Josheph is Jennifer's groom…
Approximately 25 cm (10 inches) tall if recommended materials are used.
via Anna Tolbert, ravelry.com
Amigurumi Kids Girl and Boy Doll Crochet Pattern
Kids Oskar and Olivia
via JuliiaPyha, Etsy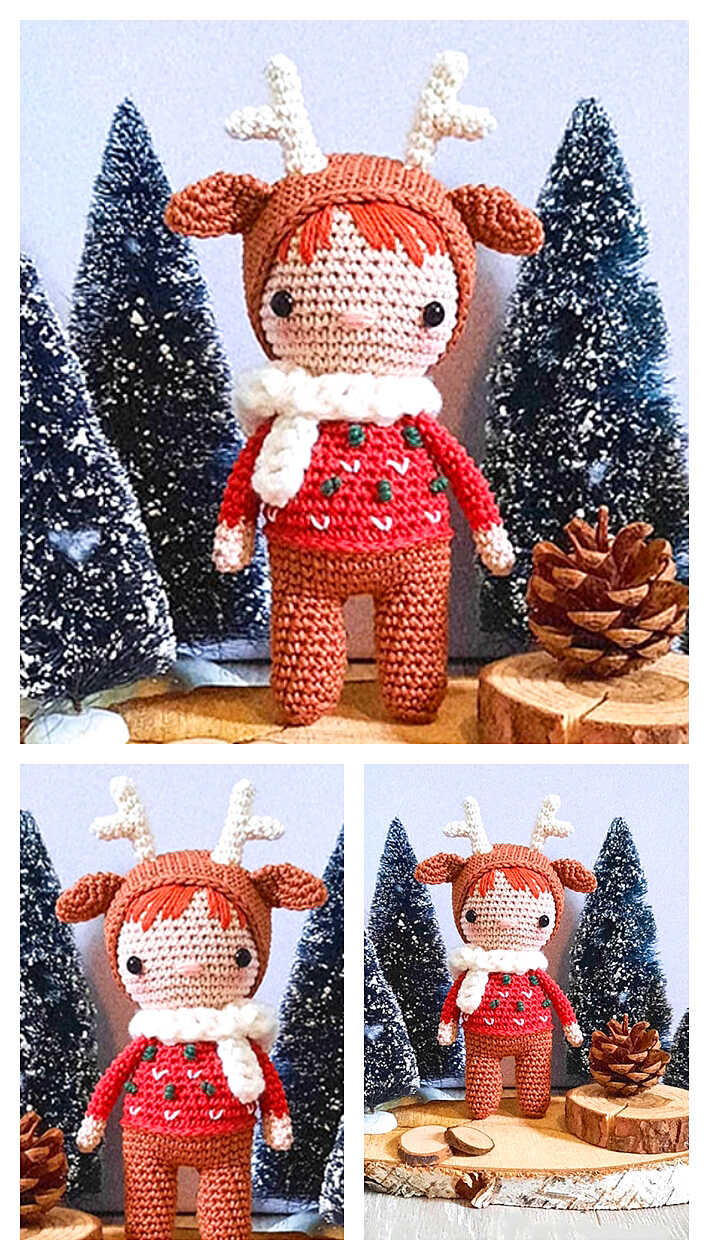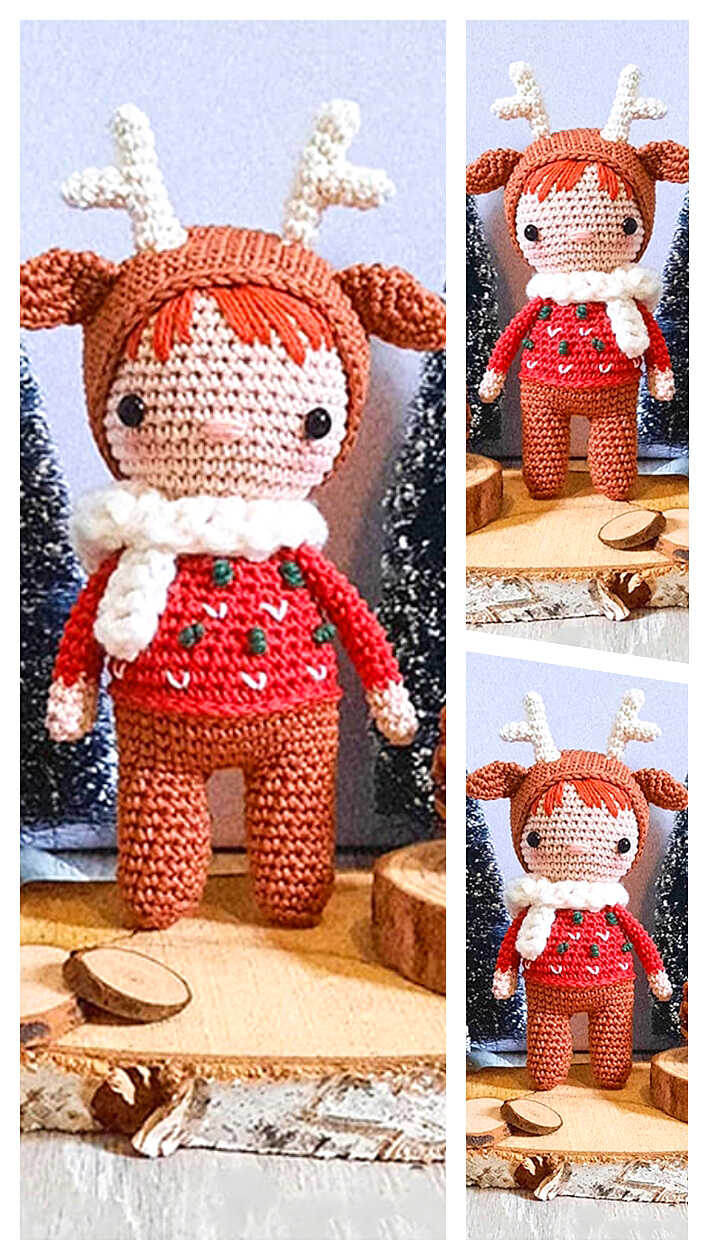 Crochet Joey The Christmas Boy Amigurumi Free Pattern
She looks pretty ready for cold weather with a great crochet sweater and crochet white scarf. 
via lieve_knutsels, lovelycraft.com