Amigurumi Flamingo Crochet Patterns
Amigurumi flamingos look very elegant with their wonderful color. You can start knitting the one you like among the 15 wonderful flamingo patterns we have chosen. Don't forget to pin for your friends…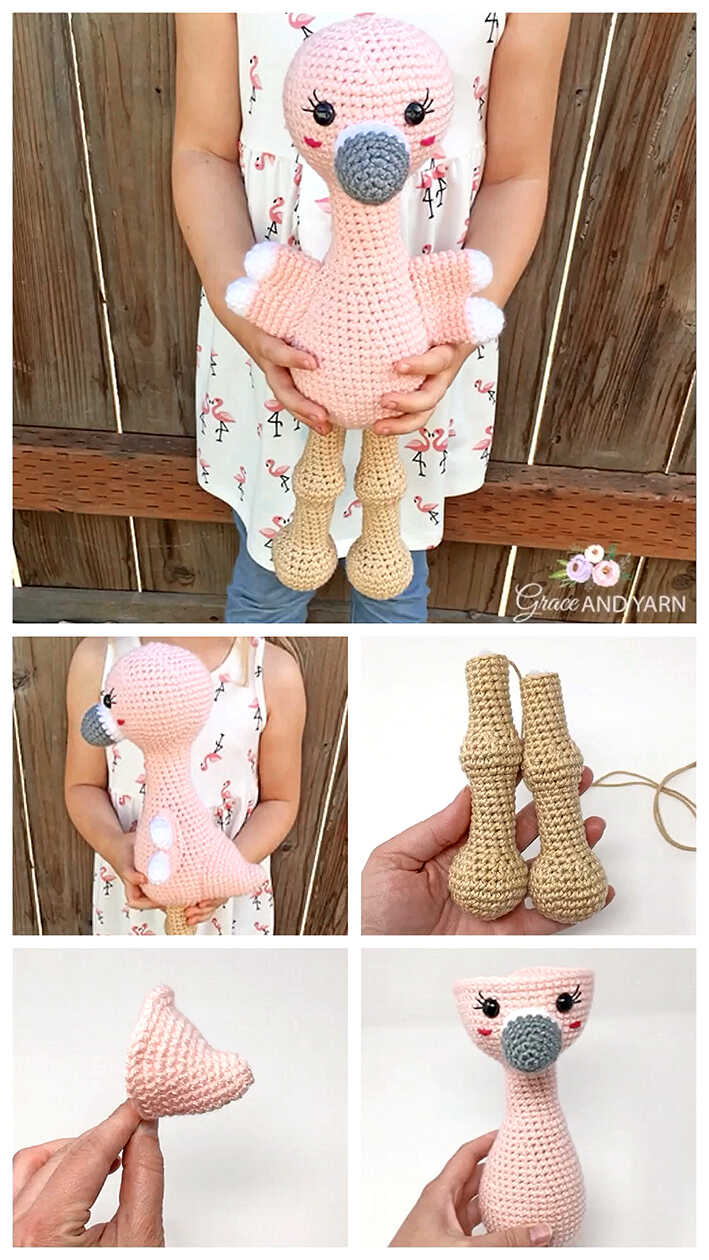 Free Crochet Flamingo Pattern
Meet Fiona the Flamingo, she measures 15 inches tall and is ready to fly. This is a beginner pattern with slight sewing and would be a great project if you've been on the fence about trying amigurumi.
via graceandyarn.com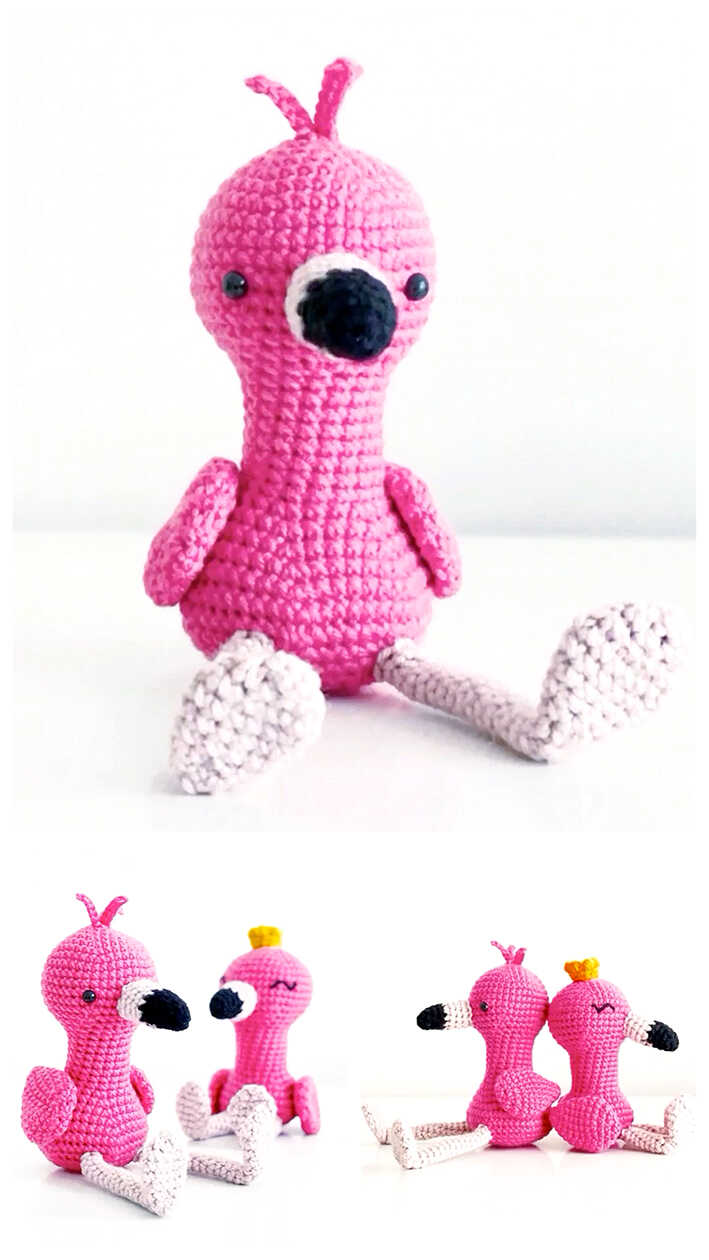 Flaming Flamingo Jo Crochet Pattern
Pattern will make approx 18 cm height X 18 cm width
via KnotMonster, Etsy.com
Flamingo Amigurumi – Free PDF Crochet Pattern Download
If you spare 5 seconds and sign up for the e-newsletter, this wonderful amigurumi flamingo pattern will be sent to your e-mail address as a pdf, and you can earn a BONUS :).
via stringydingding.com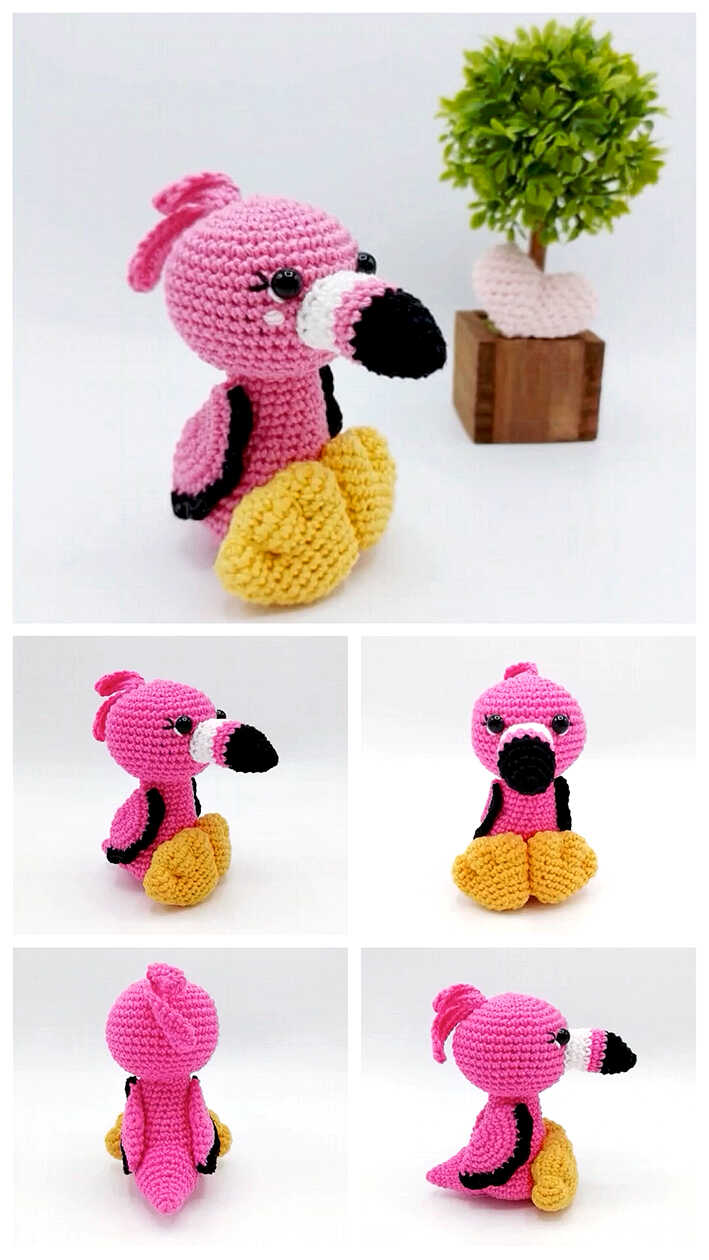 Fabiola the Elegant Flamingo Amigurumi Crochet Pattern
With this Amigurumi pattern you can make this Elegant Flamingo !
You can give it as a present or just for you.
She is around 4.72 inches.
via Ienies, Etsy.com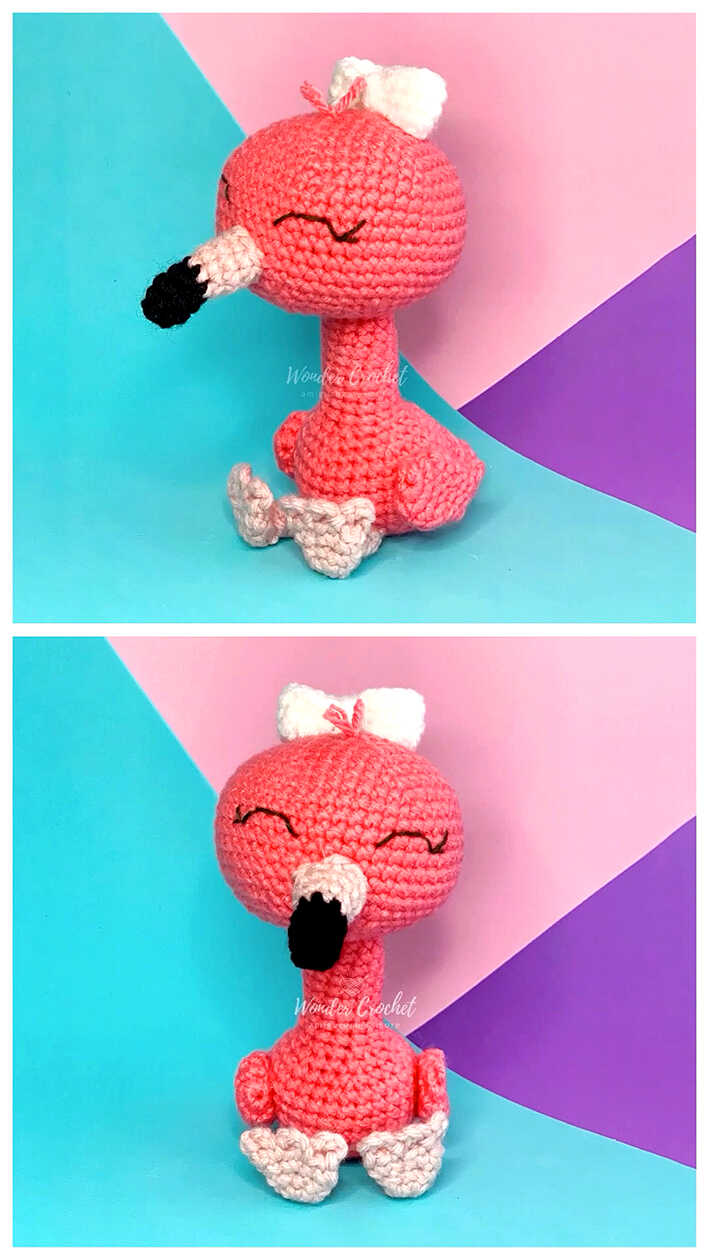 Free Crochet Pattern – Hannah the Flamingo Amigurumi
If you would like the full PDF version of this pattern with step by step photos, it can be purchased here.
via wondercrochet.blog
Amanda Flamingo Amigurumi Pattern
Size: 30 cm [11.8"]
via Mongoreto, Etsy.com
Amigurumi Flamingo Crochet Pattern
The full crochet pattern consists of 23 pages of the detailed, step-by-step description in the pdf format. It contains more than 60 high-quality photos. According to this pattern, you can link a flamingo toy, flip-flops, hat and lifebuoy. The size of finished toy is 32 cm.
via KnittedMiraclesCo, Etsy.com
Flamingo Amigurumi Free Crochet Pattern
The finished measurements are approximately 30cm/12″ high..
via spinayarncrochet.com
Flamingo Pajamas Bag Amigurumi Crochet Pattern
Final size of the toy with the indicated yarn is 60 cm (20-21 inch).
via FavoritePlushToys, Etsy.com
Chloe The Flamingo Amigurumi Crochet Pattern
When made with DK weight yarn and 3.50mm hook the finished flamingo will measure about 50cm long from top of the neck to feet. When made with 4-ply weight yarn and 2.50mm hook she is 39cm long.
via irenestrange, Etsy.com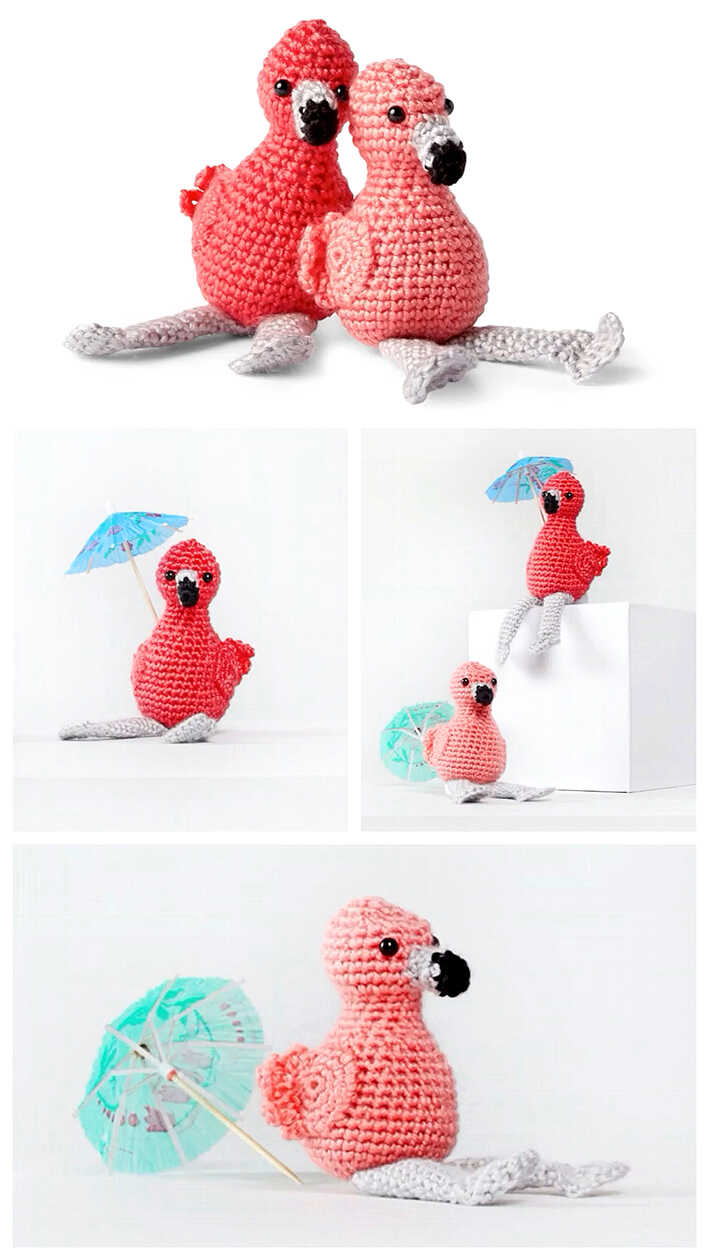 Fiona and Fred Crochet Amigurumi Free Pattern
If you've been looking for a pair of party birds, these two are your answer! They love all sorts of celebrations, but lawn parties are their favorite. Flamingo measures about 3¾" [9.5 cm] tall.
via Cassandra Bibler, yarnspirations.com
Amigurumi Flamingo Crochet Rattle Pattern
Crochet flamingo rattle is around 6.3 inches (16 cm) when finished.
via CrochetFeelingsToys, Etsy.com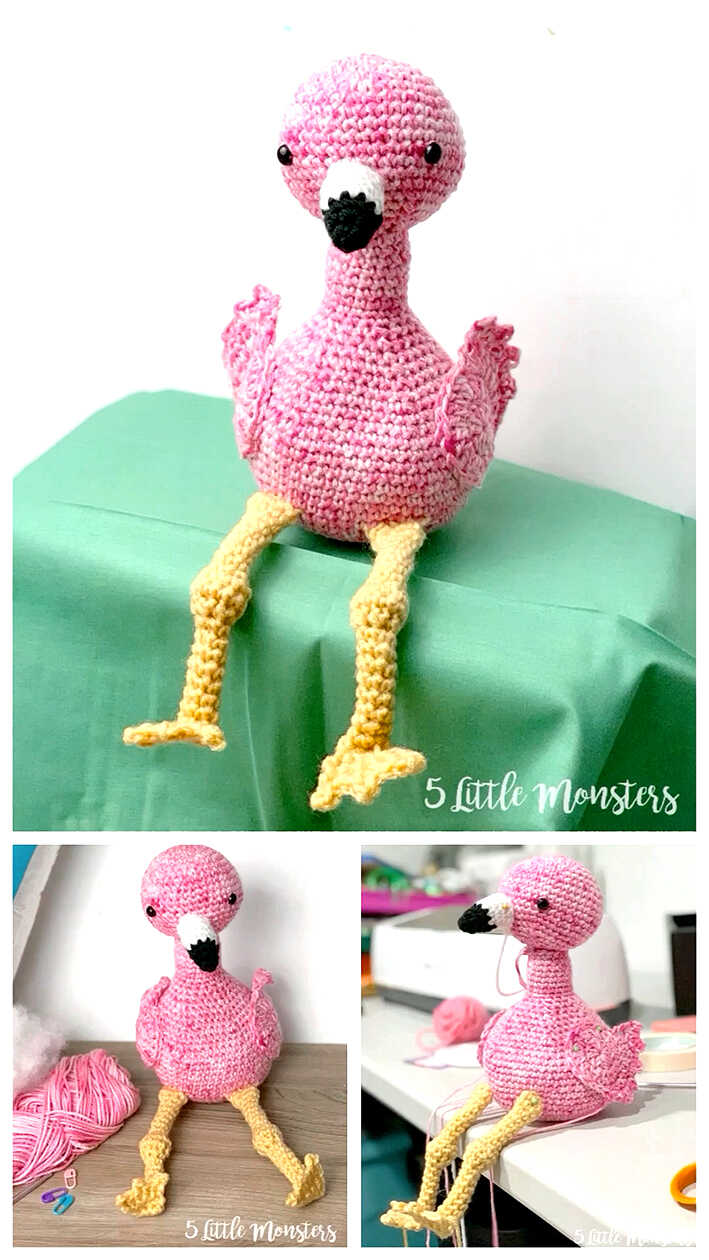 Crocheted Flamingo Amigurumi Free Pattern
The flamingo is made amigurumi style, working in spiral rounds. The body and neck are crocheted in one piece with weighted beads in the base to help it sit. The head is sewn on separately, with safety eyes and a crocheted beak. The wings and legs are also made separately and sewn onto the body.
via 5littlemonsters.coms.com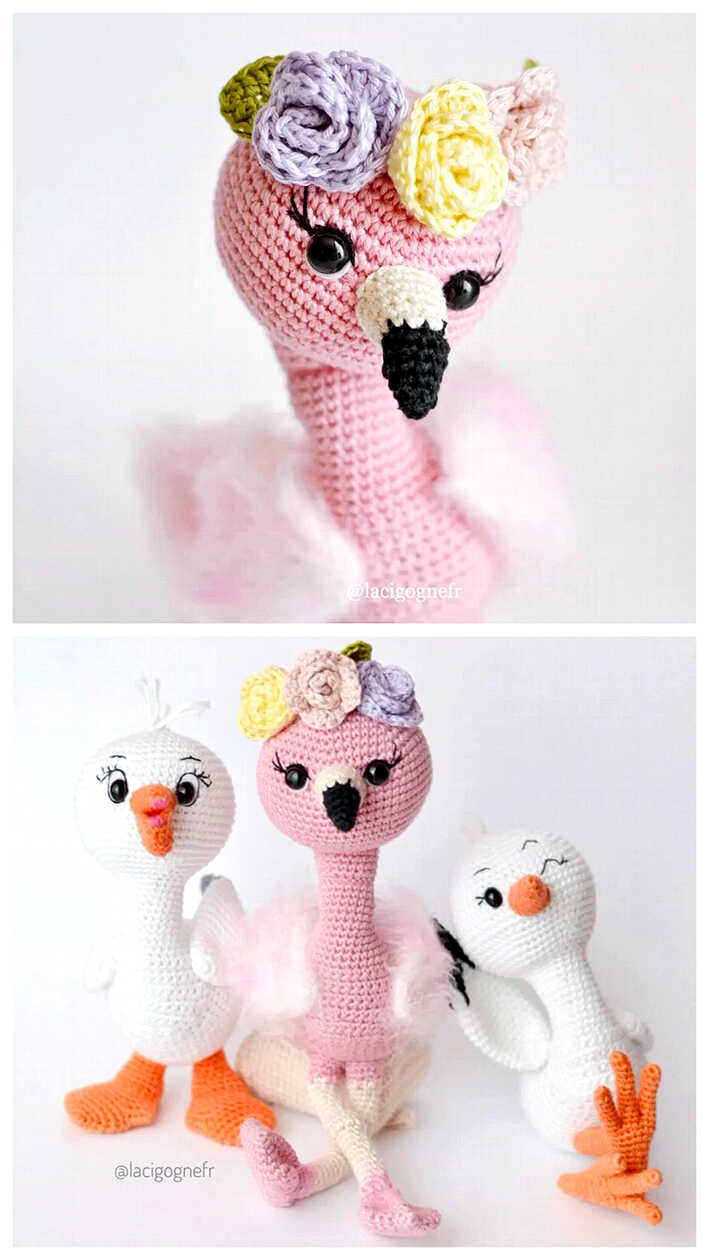 Flamingo Amigurumi Crochet Pattern
Flor the flamingo crochet amigurumi pattern is a 9-page document. The flamingo toy is 30 cm / 11.8 in if you use same weight yarn and a crochet hook.
via LaCigogne, Etsy.com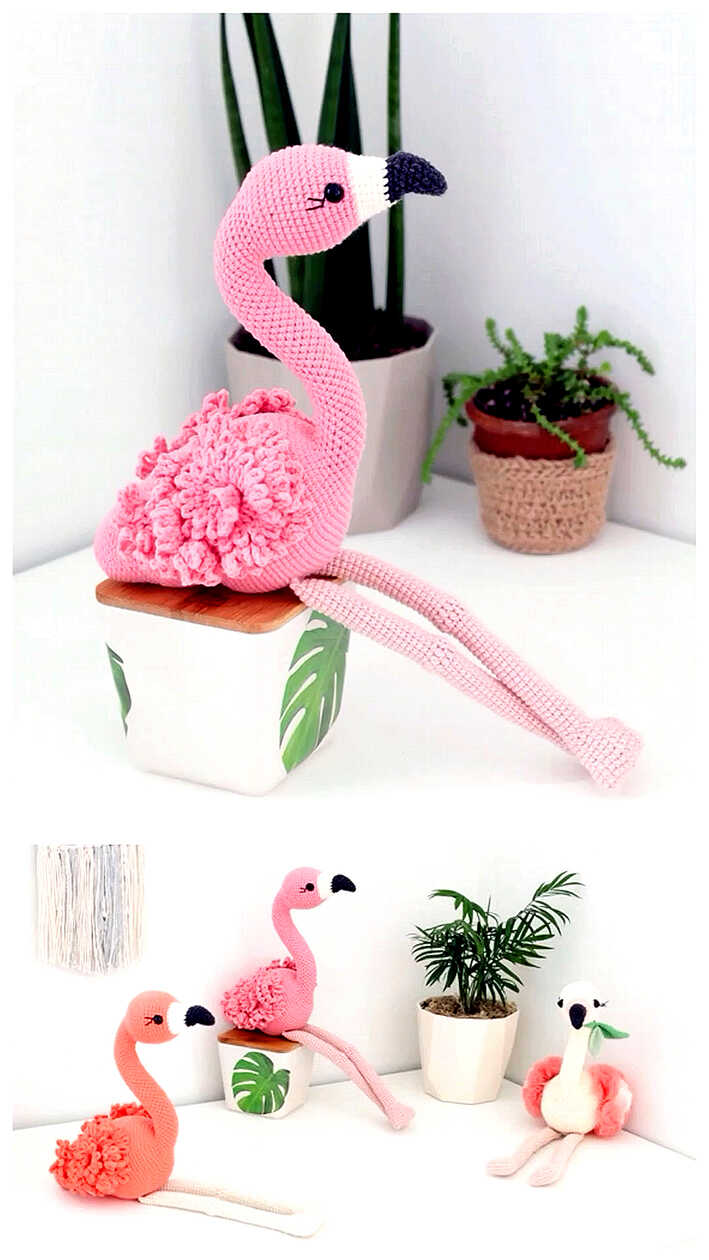 Amigurumi Flamingo Crochet Pattern
The size of the ready bird while sitting 22-24 cm.
via MyCroWonders, Etsy.com