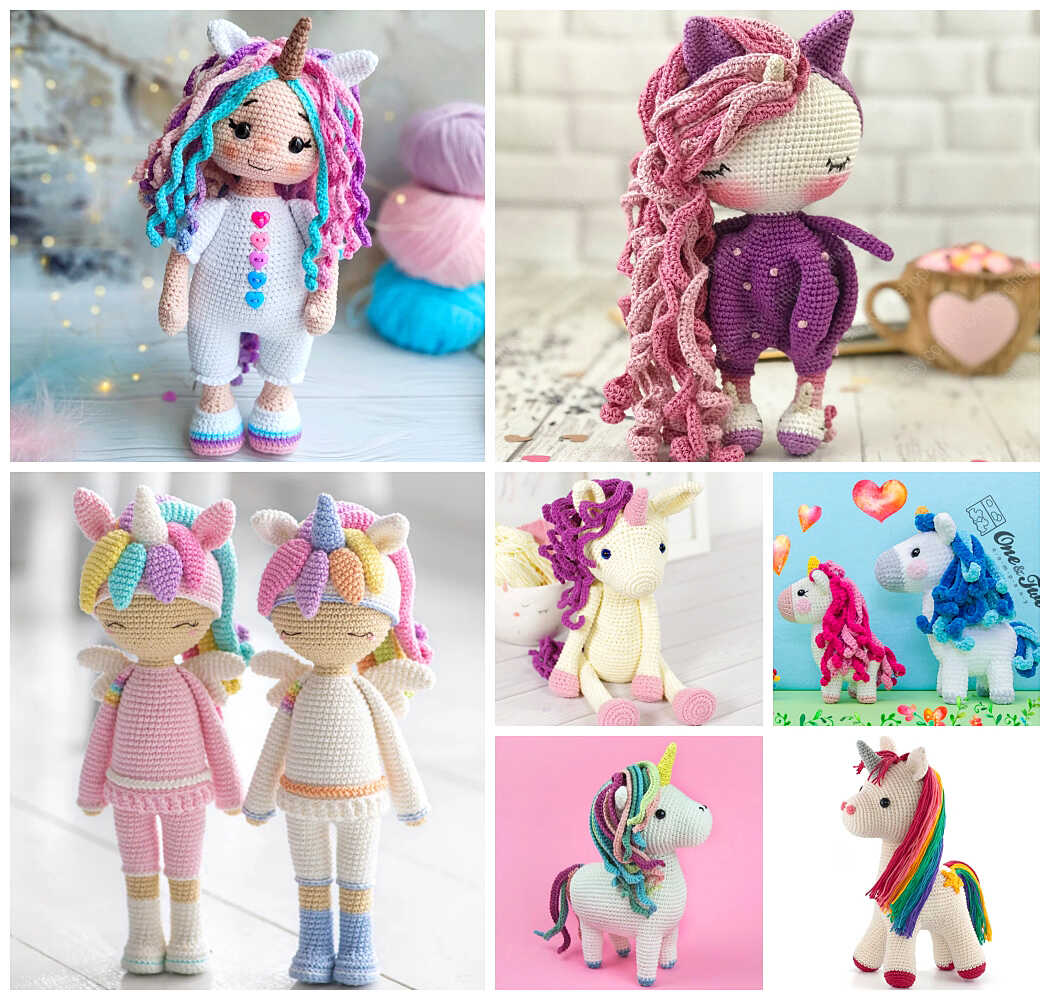 Amigurumi Unicorn Crochet Patterns
There is something so special about giving a one-of-a-kind gift that no one else will have. That's why we've selected 15 amazing amigurumi unicorn patterns for you. It will be very enjoyable to make your own crocheted unicorn with these patterns we shared and gift it to someone special. All you have to do is pick up your favorite yarn and hook. Happy crochet…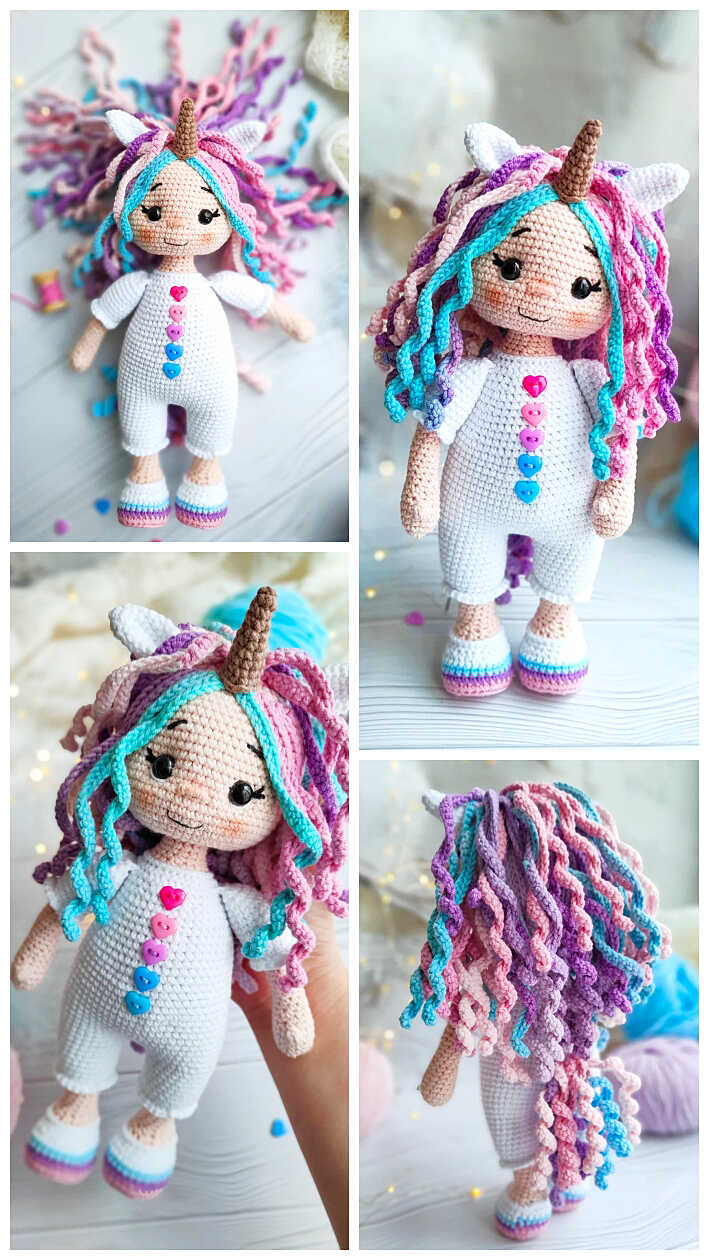 Unicorn Crochet Doll Pattern
The size of finished toy is approx. 10.24″ (26 cm).
Skill level – medium.
via CreativeMamavyaz, Etsy.com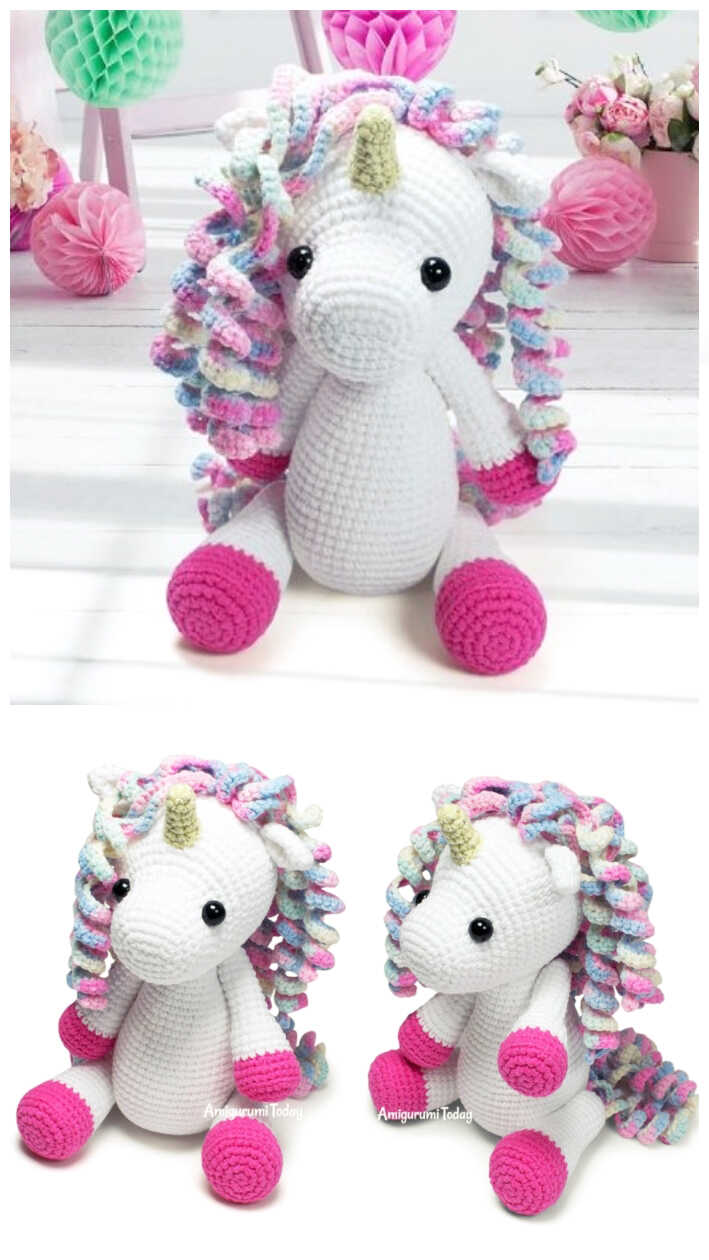 Luna the Unicorn Crochet Pattern
Luna the Unicorn is every little princess's dream! Measuring about seven inches when sitting, this amigurumi unicorn has a shiny horn and unbelievably adorable colorful curls that create a truly magical appearance.
via amigurumi.today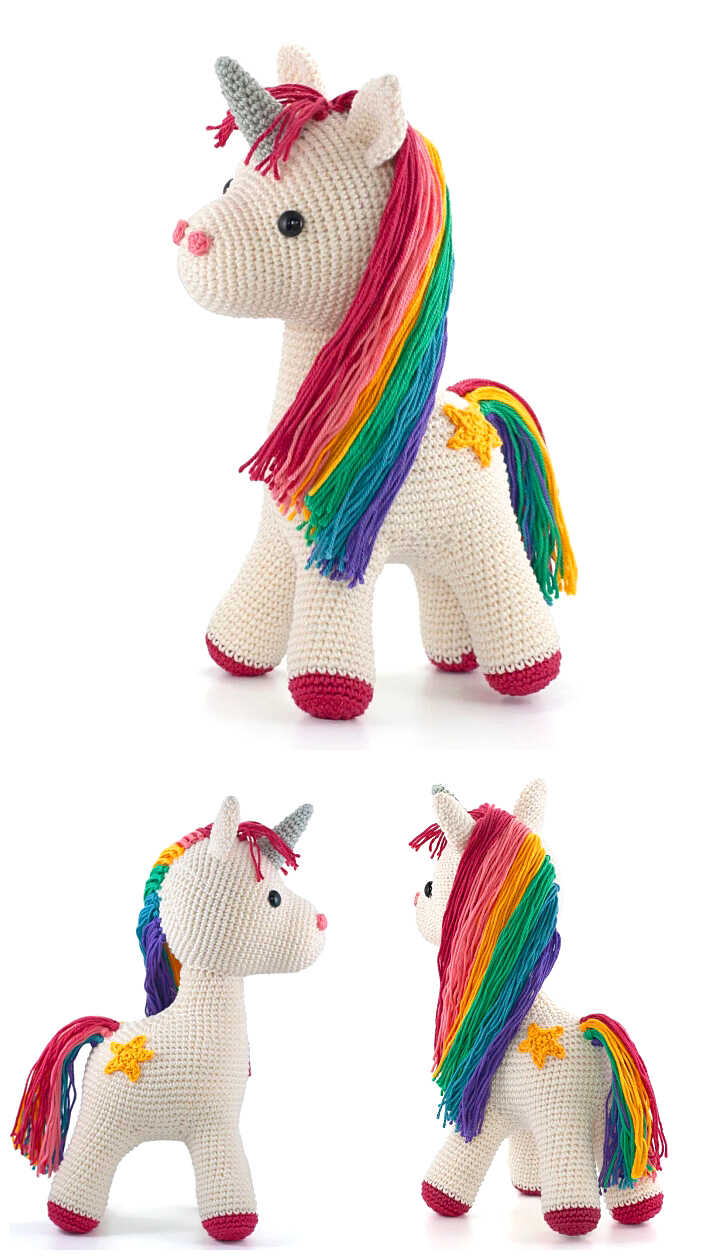 Lizzie the Unicorn Amigurumi toy Crochet Pattern
Lizzie likes to go rainbow-hunting. Whenever she sees a rainbow through the light rain and gray clouds, her mood lifts as well, giving her manes all the colors of the rainbow!
via DIYFluffies, Etsy.com
Crochet Unicorn Free Pattern Summer Style
Love unicorn and summer atmosphere? Crochet this pretty unicorn yourself with this easy to follow crochet pattern.
via lennutas.com
Jazzy the Unicorn Free Amigurumi Pattern
Meet your new BFF, Jazzy. She's as magical as she is cuddly, and her wild colorful mane gives her a ton of personality!
via jesshuff.com
Crochet Kromo the Baby Unicorn Amigurumi Pattern
Kromo is a one-year-old Alicorn that loves to explore the Magic Forest he lives in. He dreams of the day he would be able to fly and reach the rainbow, as he thinks all the alicorns were created by it.
via Amigurinos, Etsy.com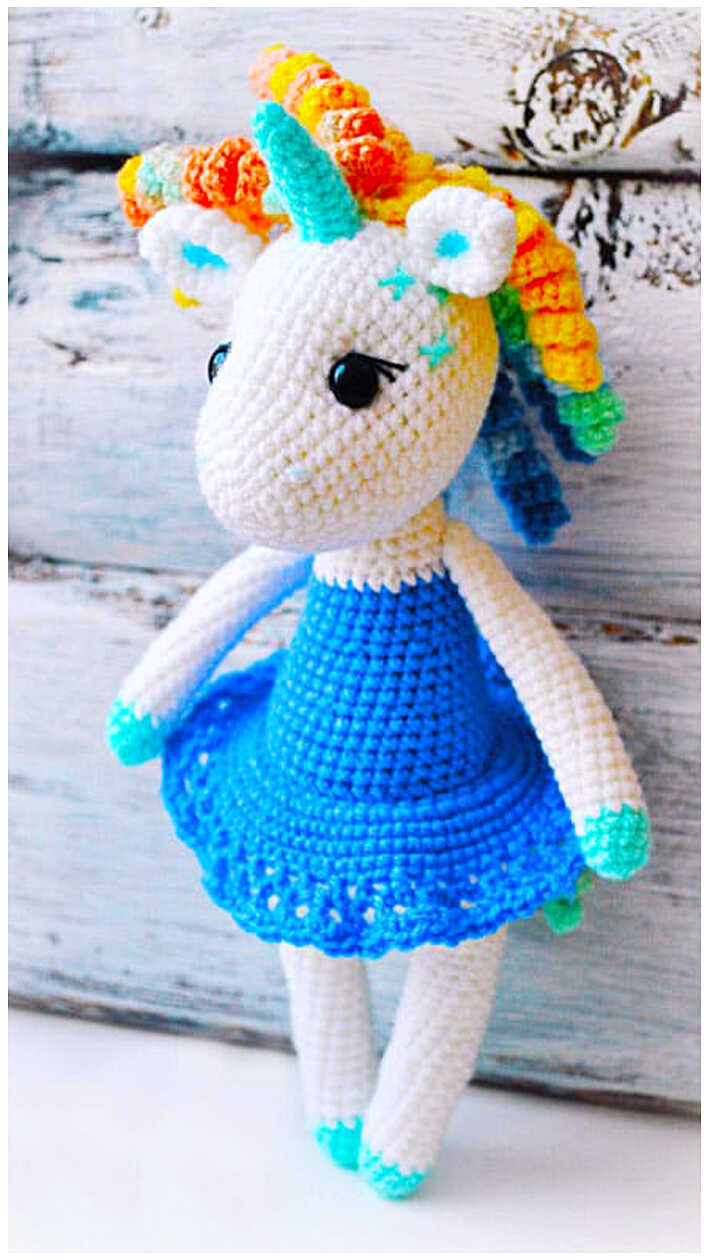 Cute Crochet Unicorn Amigurumi Free Pattern
You can crochet the Amigurumi unicor pattern for your loved ones and for children.
via lovelycraft.com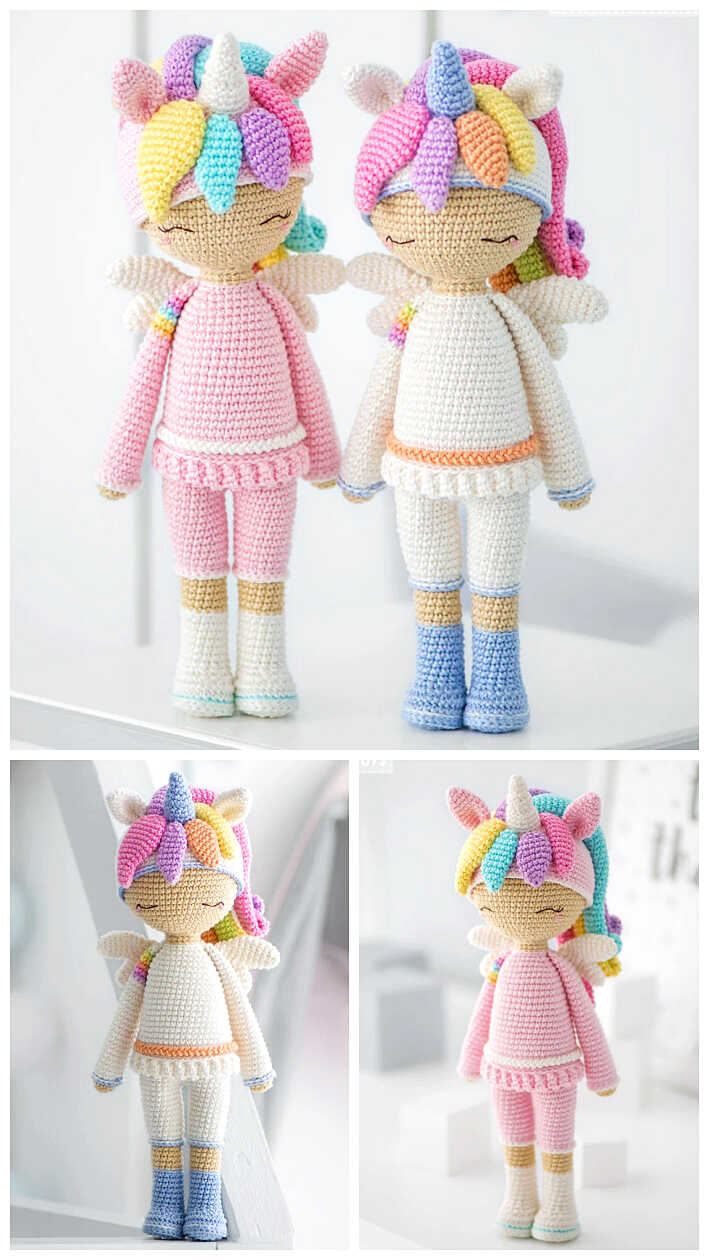 Friendy Emily the Unicorn Crochet Doll Pattern
Hard as it is to believe, Friendy Emily's hair was once white. One fine day she flew by a rainbow and as soon as she touched the rainbow, her hair took on bright colors.
via AradiyaToys, Etsy.com
Unicorn Amigurumi Crochet Pattern
These cute unicorn are great helper and will be very happy to settle in every children's room. Your kids are gonna love them!
via KristiTullus, Etsy.com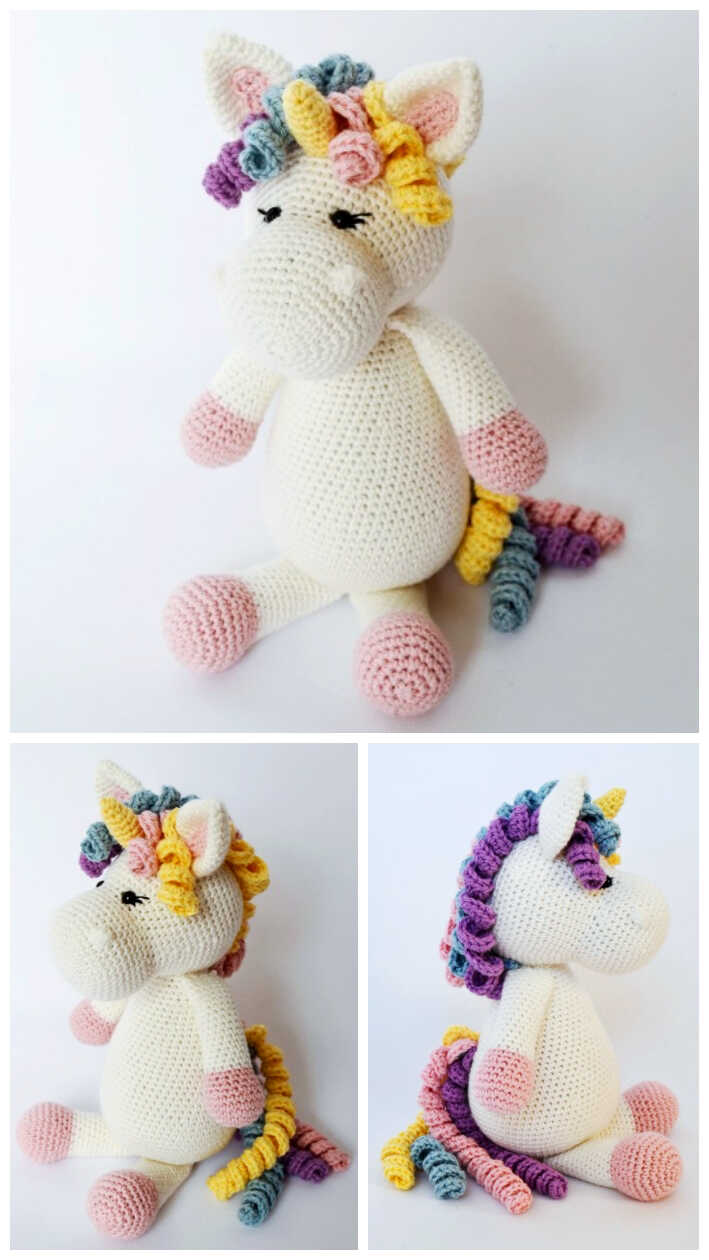 Ea the Unicorn Amigurumi Free Pattern
Now you can crochet this cute unicorn named Ea. She's always happy and spreading joy and happiness wherever she goes. Make a sweet little boy or girl happy with a crocheted unicorn in their favorite colors.
via hobbii.com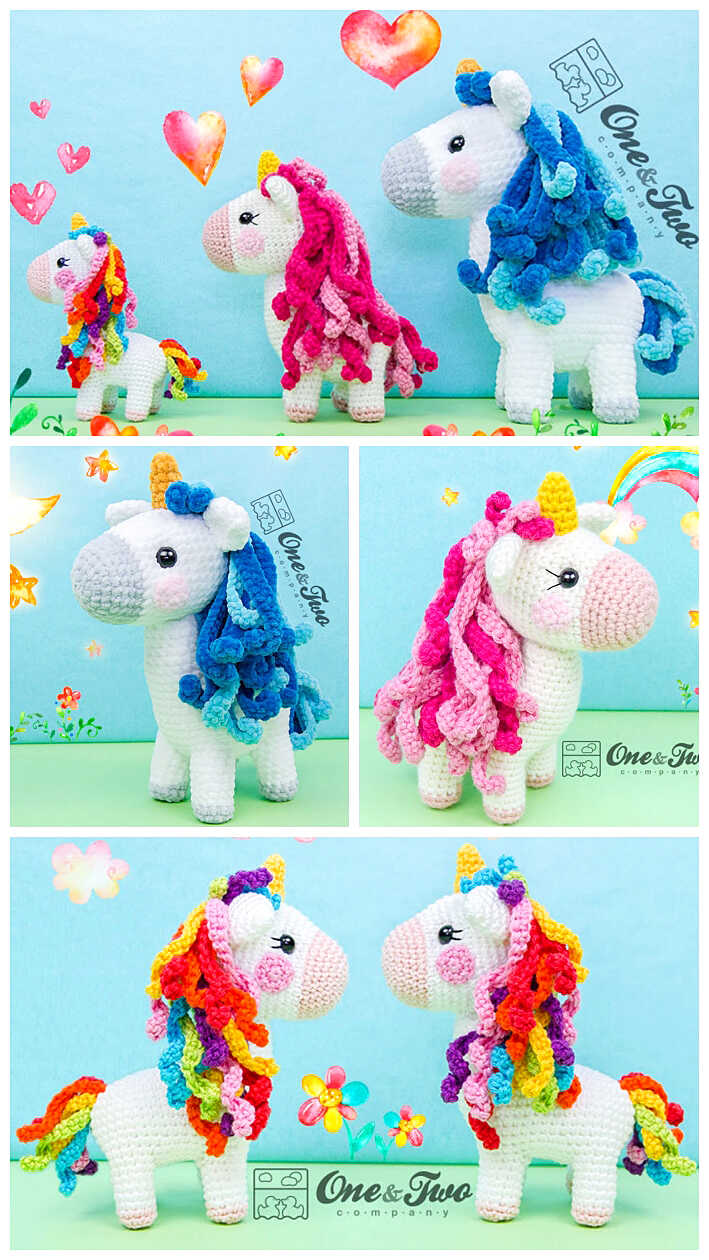 Sunny the Unicorn Amigurumi Crochet Pattern
Sunny is a cheerful unicorn who loves to run and play on the rainbow with friends. Sunny's mane shines beautifully in the sun.
via oneandtwocompany, Etsy.com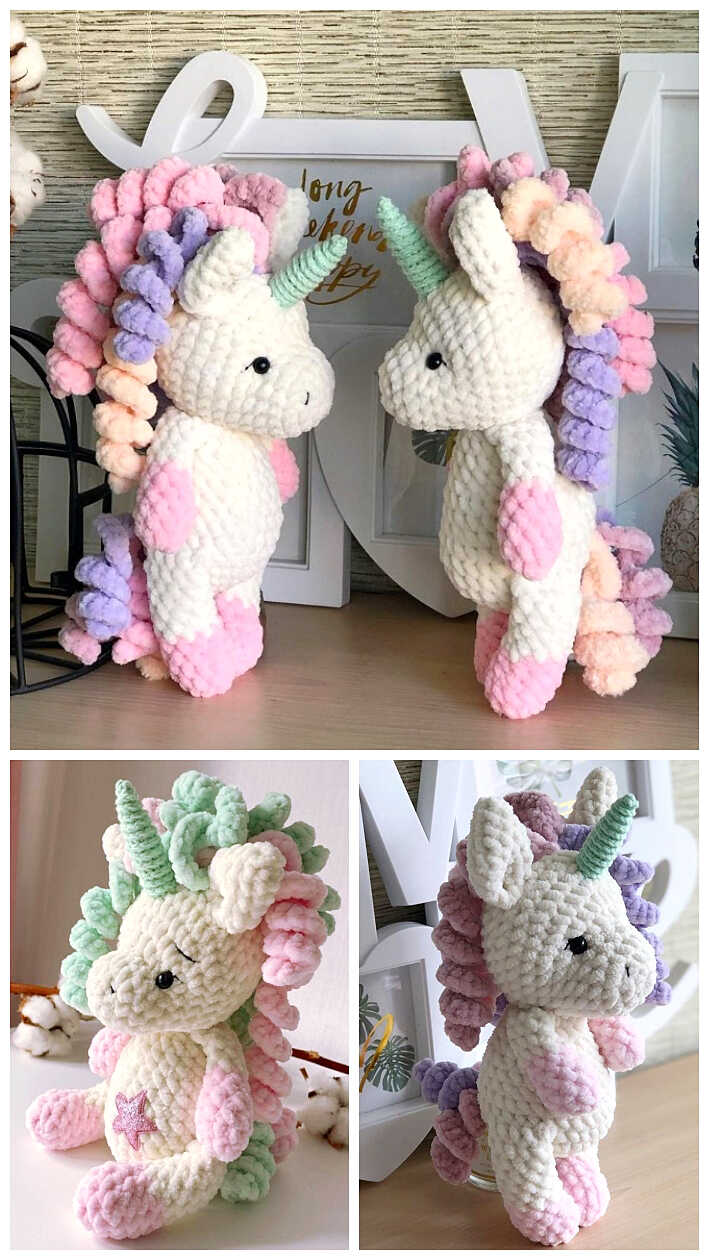 Plush Unicorn Amigurumi Free Pattern
This free crochet pattern will guide you to making a magical amigurumi toy unicorn.
via Julia Deinega, alwaysfreeamigurumi.com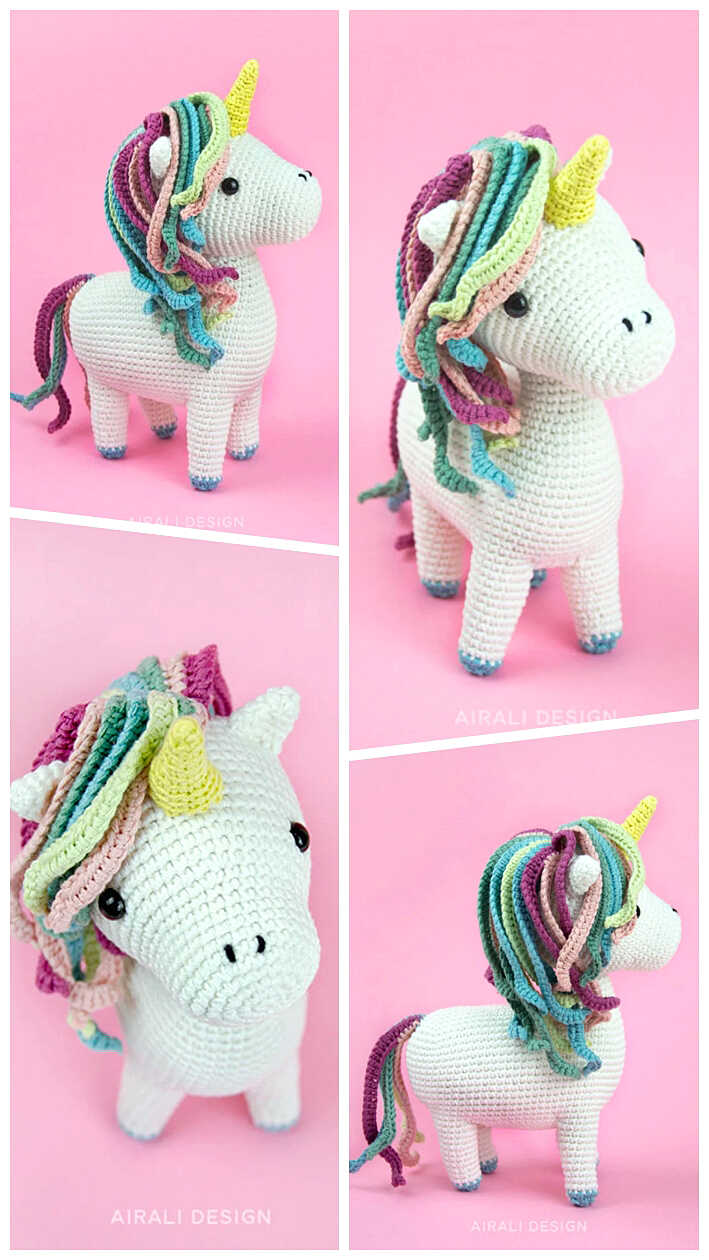 Marla the Amigurumi Unicorn Crochet Pattern
Crochet amigurumi unicorn with rainbow mane, her name is Marla.
Size: 22 cm tall and 16 cm long when made with the indicated or similar yarn.
via AiraliDesign, Etsy.com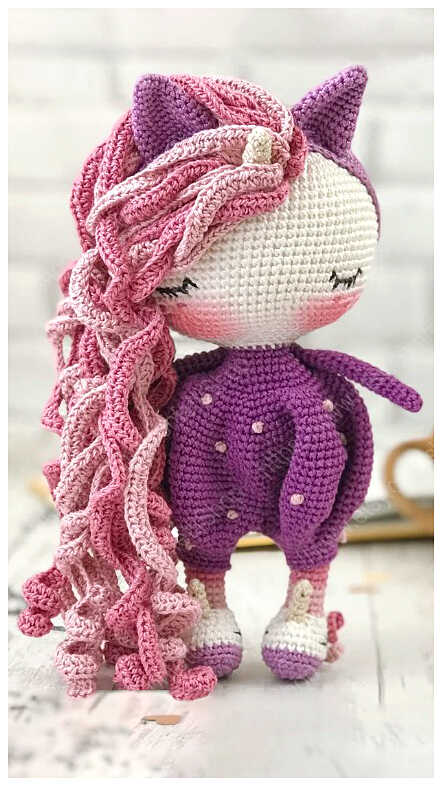 Amigurumi Sleepy Unicorn Crochet Doll Pattern
Finished Doll's height – 21 cm/8 inch. Requires Intermediate Crochet Skill.
via CrochetConfettiShop, Etsy.com
Buffy the Unicorn Amigurumi Free Pattern
Say hello to Buffy the unicorn.
Skill Level: Easy, Finished Size: approx. 17 cm (6.5 ins)
via LittleOwlsHut, Ravelry.com