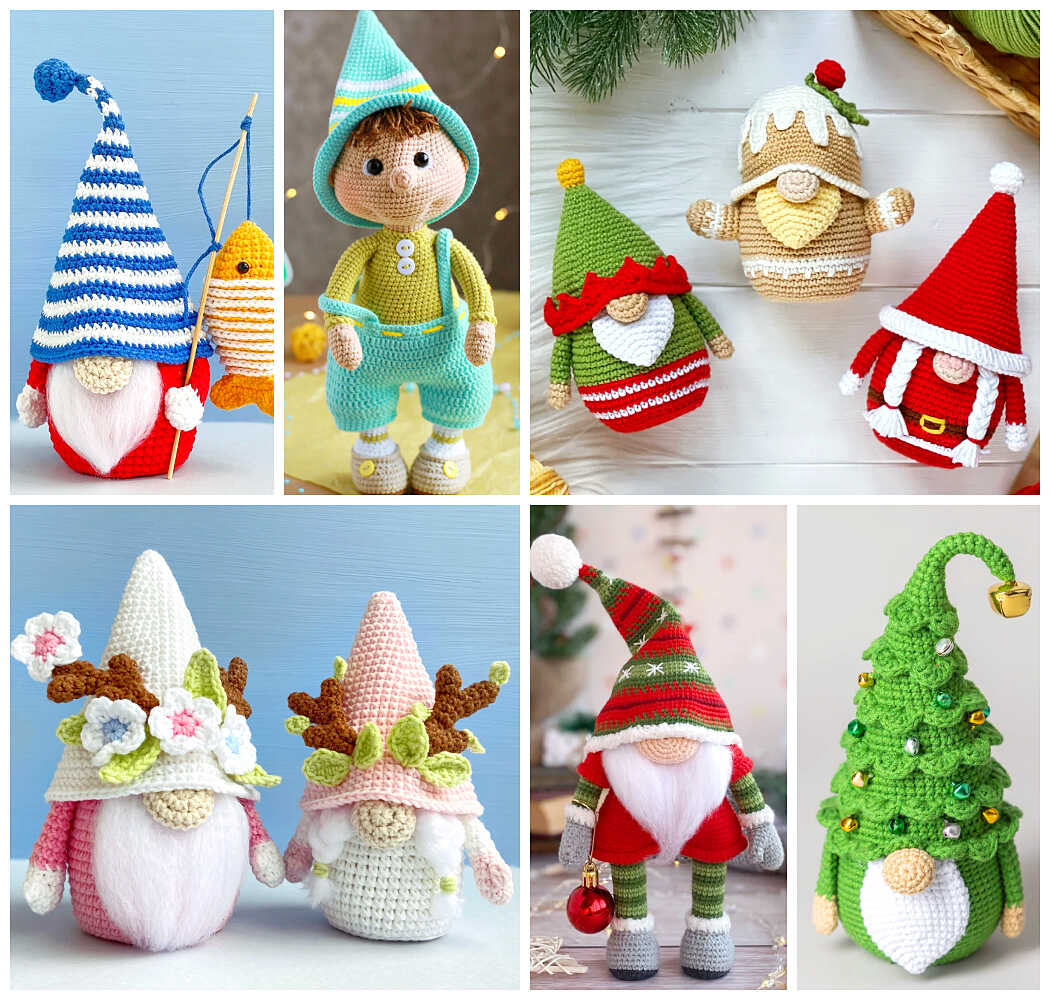 Awesome Amigurumi Gnome Crochet Patterns
Gnome Crochet Patterns are versatile and on trend for the season. We love these quirky little creatures and that's why we've put together a great selection of Crochet gnomes that you'll love to make! You will surely find a project you will like from this dwarf Pattern Collection. Check out all the ideas now and pin your favourites.
Christmas Crochet Patterns Santa Gnomes with Christmas Trees
This is a Christmas crochet pattern for Santa gnomes. Mini Christmas tree pattern is also included. You can make these as small Christmas gifts to your friends.
via Mufficorn, Etsy.com
Amigurumi Gnome Free Pattern
A dwarf is the guardian of the house and symbolizes wealth and prosperity. You can make a wonderful and unique handmade gnome with the help of this easy pattern.
via blog.amigurumiallfreepatterns.com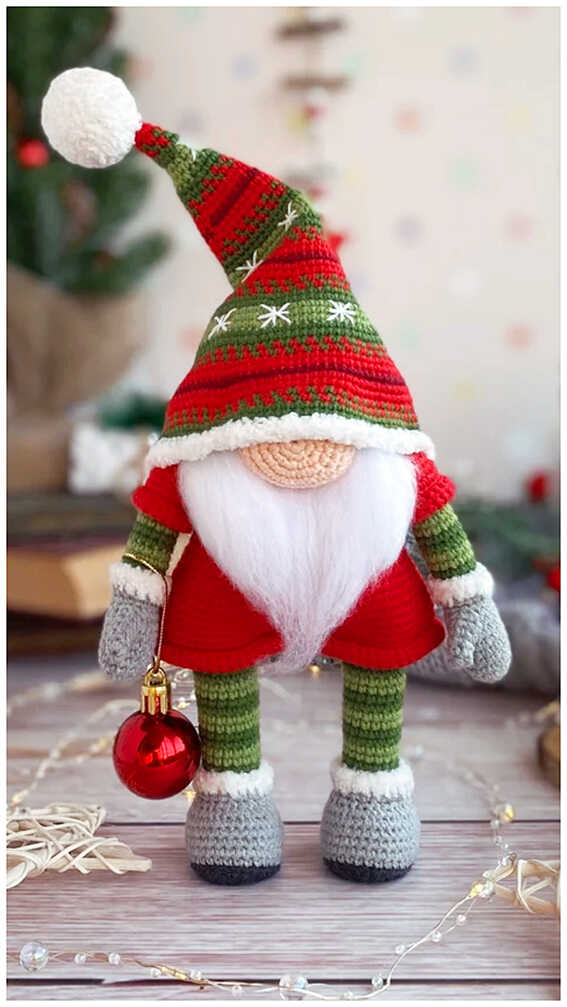 Crochet Pattern Doll Christmas Gnome
This Christmas gnome can be a great gift for Christmas and more. It can also be used as a home decoration or put under a Christmas tree. It is also perfect for gaming.The height of the gnome is 10 inches.
via SovushkinShopAu, Etsy.com
Amigurumi Scandinavian Gnome Crochet Pattern
Skill level: Easy
If crocheted with a 2.00 mm hook, Gnome should measure approximately 21 cm.
via MeoWKnittingBoutique, Etsy.com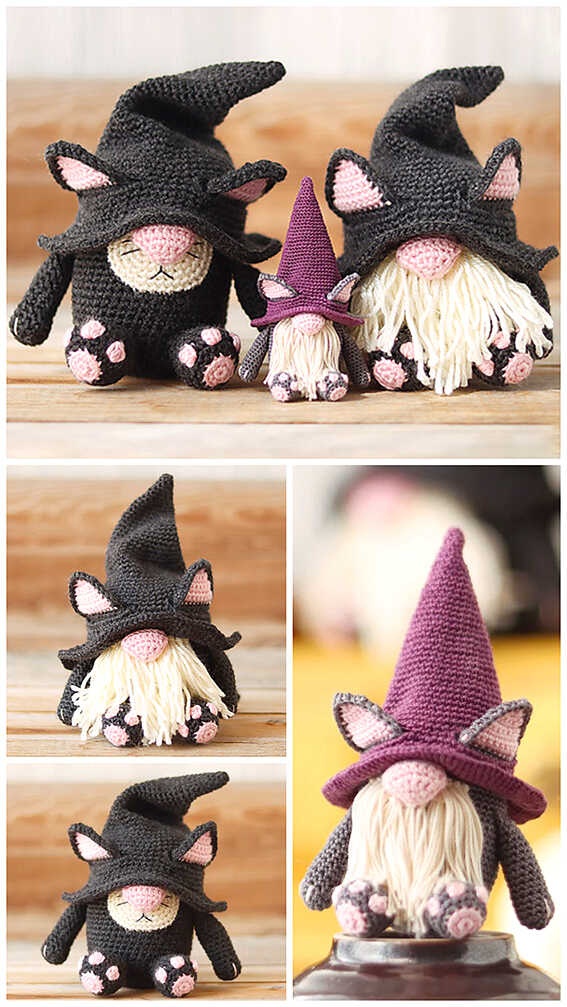 Crochet Cat Gnome Free Pattern
This cute cat gnome we think that you will love making him/her too! The pattern, includes two different variations one with a beard and one with a muzzle, because options are fun.
via jenhayescreations.com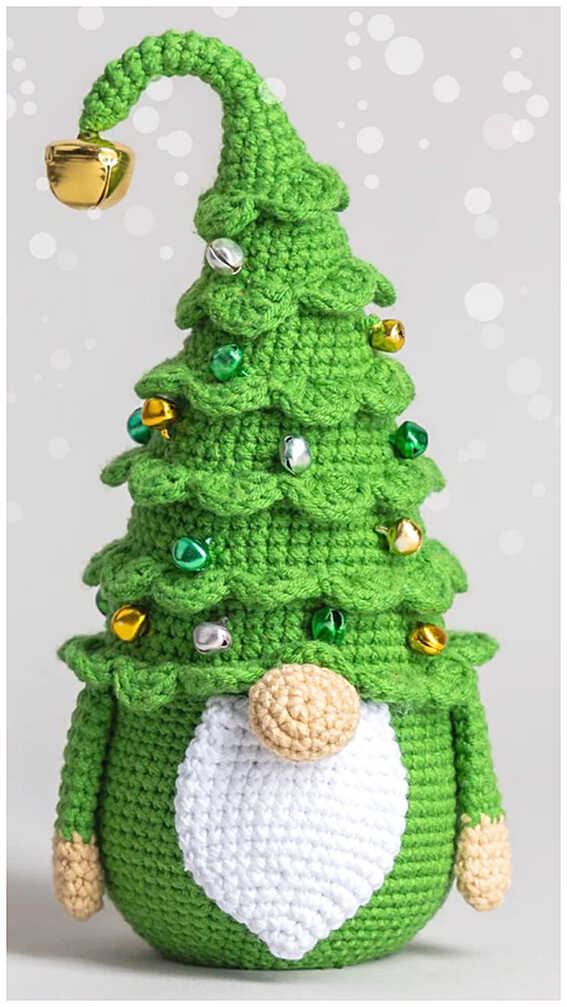 Crochet Patterns Christmas Tree Gnome
Skill level: Intermediate
Finished Measurements: 22 сm (8 5/8 inch) – Hight with the straight top
19 сm (7 1/2 inch) – Hight with the bent top
via Mufficorn, Etsy.com
Viking Gnome Free Crochet Pattern
A viking gnome. Isn't he just the cutest, with is curly beard and his big nose?!
Dimension:5" x 4.5" (12 x 11 cm) Skill Level: intermediate
via elisascrochet.com
Fisherman Gnome Crochet Pattern
Crochet pattern PDF for little funny gnome – Fisherman.
It is awesome idea for home decor and holiday gifts.
via LucyMagicPattern, Etsy.com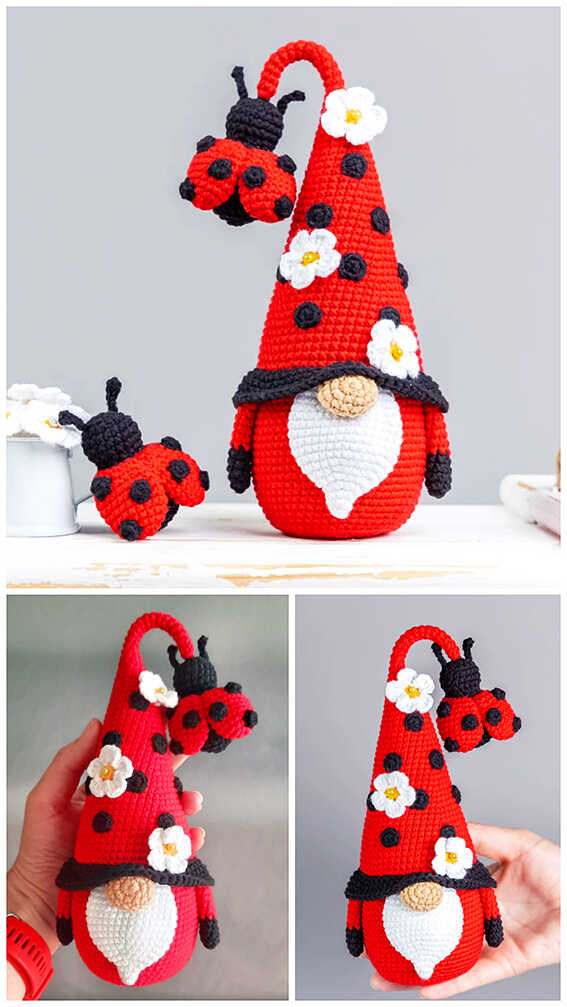 Amigurumi Gnome Ladybug Crochet Pattern
Skill level: Intermediate
Finished Measurements: 25 сm (10 inch) – Hight with the straight top,
21 сm (8 1/4 inch) – Hight with the bent top.
via Mufficorn, Etsy.com
Christmas Gnome Free Crochet Pattern
Unlike most gnomes that have long beards, Chief Clover, the Christmas gnome is a neat and tidy gentleman with a face full of short beards! we decided to give him this name since gnomes are known to bring good luck and protect valuable goods.
via craftpassion.com
Christmas Gnomes set of 3 Crochet Patterns
It's beautiful & perfect Christmas Gnomes for your home decor during the holiday season. These little guys will look great in any color combination with your favorite yarn!
via EnjoytoysDesigns, Etsy.com
Crochet Pattern Gnome Oliver
Meet Oliver the gnome! Get your hooks ready and add this adorable crochet gnome pattern to your cart right now!
via PollytoysCompany, Etsy.com
Gnome Amigurumi Free Christmas Crochet Pattern
A hero from the fairy tales that every child listens to. Sweet crochet gnomes. Christmas time will be a wonderful surprise for you and your family.
via stringydingding.com
Christmas Gnomes Crochet Pattern
It will be a great gift idea for special occasions such as Christmas, Halloween, birthday, you can also place it near the Christmas tree in your home or in any corner of your home as a decoration.
via SvetlaArtShop, Etsy.com
Crochet Pattern Gnome with Flower
Amigurumi crochet pattern toy is favorite gift for adults and kids, you can make it yourself with this easy crochet pattern.
via CrochetSweetPatterns, Etsy.com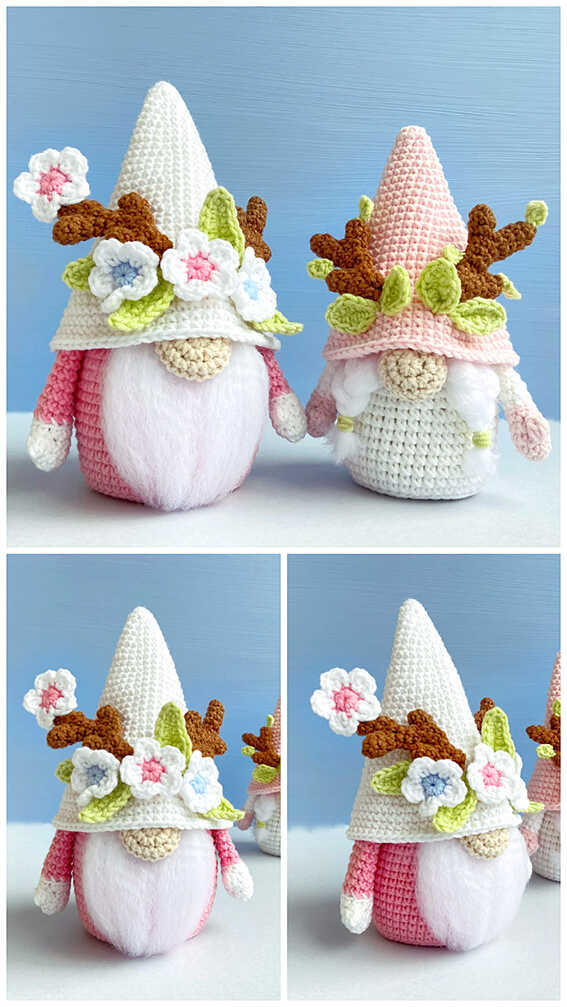 Crochet Pattern Spring Deer Gnomes
It will be a very good idea in the new year to gift handmade Christmas gnomes to your loved ones. This crochet pattern is easy to follow.
Size of the finished toys: 18-23 cm (7-9 inch)
via LucyMagicPattern, Etsy.com