Lovely Owl Amigurumi Crochet Patterns
If you're looking for the perfect owl-inspired amigurumi crochet gift idea, the patterns below will help you out. Make it for yourself, your children, grandchildren or animal-loving friends. Don't forget to pin and share what you favorite…
Amigurumi Puffy Owl Free Pattern
This cute owl is a candidate to be your child's favorite toy.
The size of the finished owl toy is approximately 22 cm using the specified materials.
via blog.amigurumiallfreepatterns.com
Halloween Owl Cupcake Crochet Reversible Amigurumi Pattern
Meet the reversible owl cupcake that can turn into a cute owl. It will be Perfect as a toy or decoration to celebrate halloween.
via Chibiscraft, Etsy.com
Crochet Pattern Doll Witch Owl
This Witch Owl doll is the best gift idea for Halloween and beyond. The doll perfectly conveys the holiday atmosphere and creates a festive mood. It will appeal to both adults and children.
via SovushkinShopAu, Etsy.com
Amigurumi Christmas Owl Free Pattern
This amigurumi will be a unique, original toy for you or a special christmas gift for your loved one.
via alwaysfreeamigurumi.com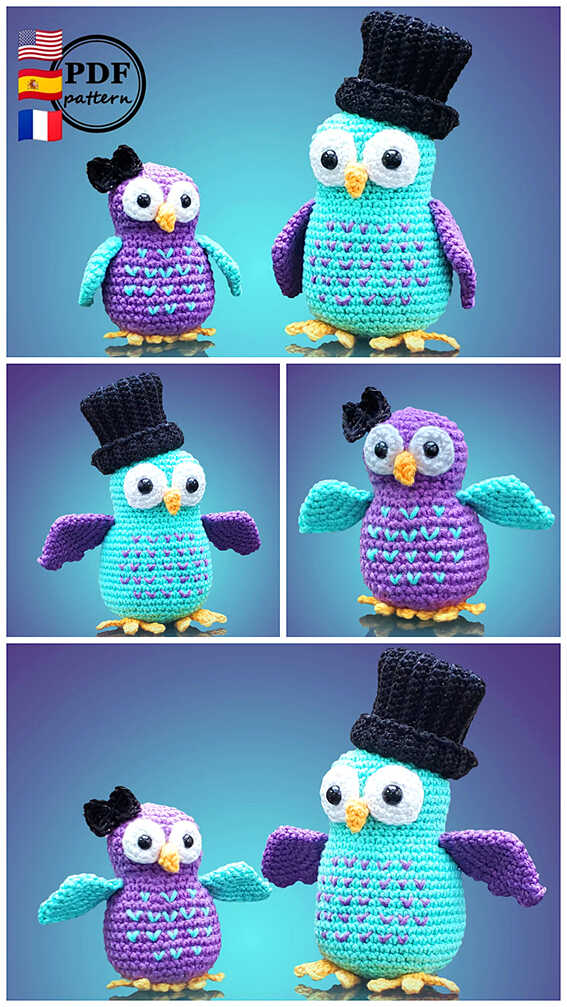 Andrew Owl and His Daughter Amelia Crochet Pattern
This wide-eyed owl that is serenely watching us is called Andrew. He likes to walk with his daughter Amelia.They know that their turquoise and purple plumages attract our attention.
via CrochTeam, Etsy.com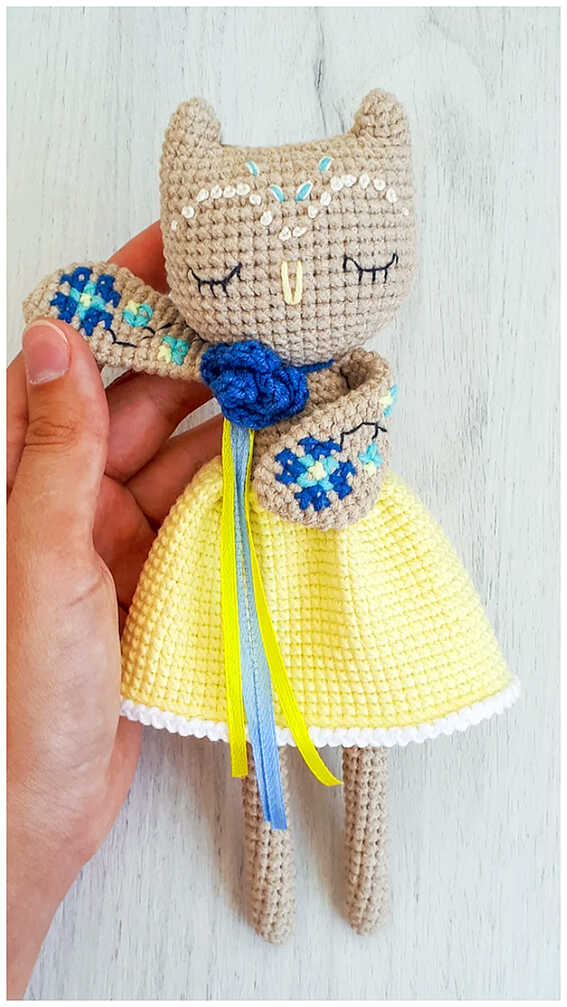 Amigurumi Owl Pattern
This cute owl will be a great sleeping companion for your child.
Finished Size: approx. 20 cm (8 inches) tall using the materials stated in the pattern.
via JuliiaPyha, Etsy.com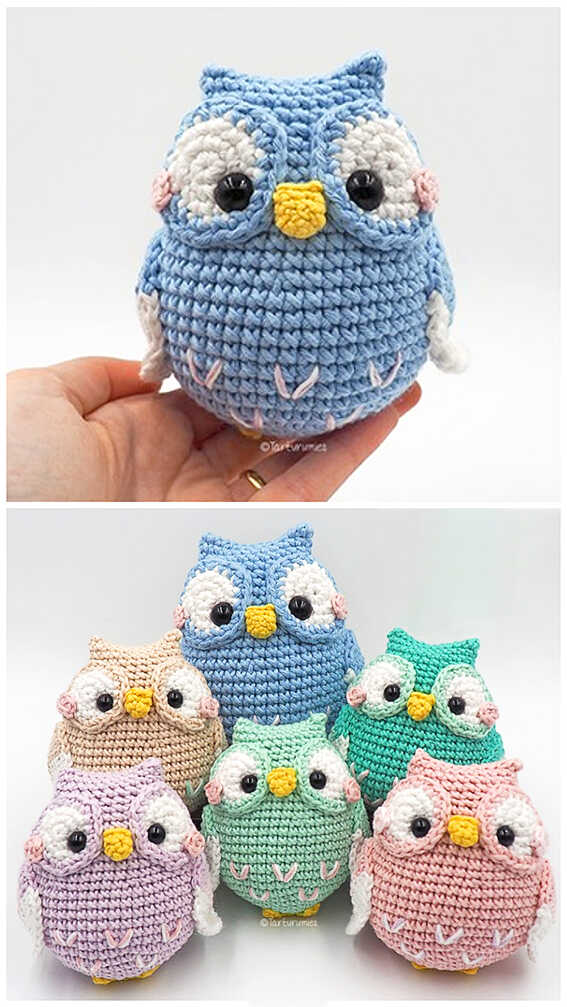 Amigurumi Owl Crochet Free Pattern
It's time now to have some fun…grab your hook and yarn and crochet these sweet owls in any colors you like!
via tarturumies.com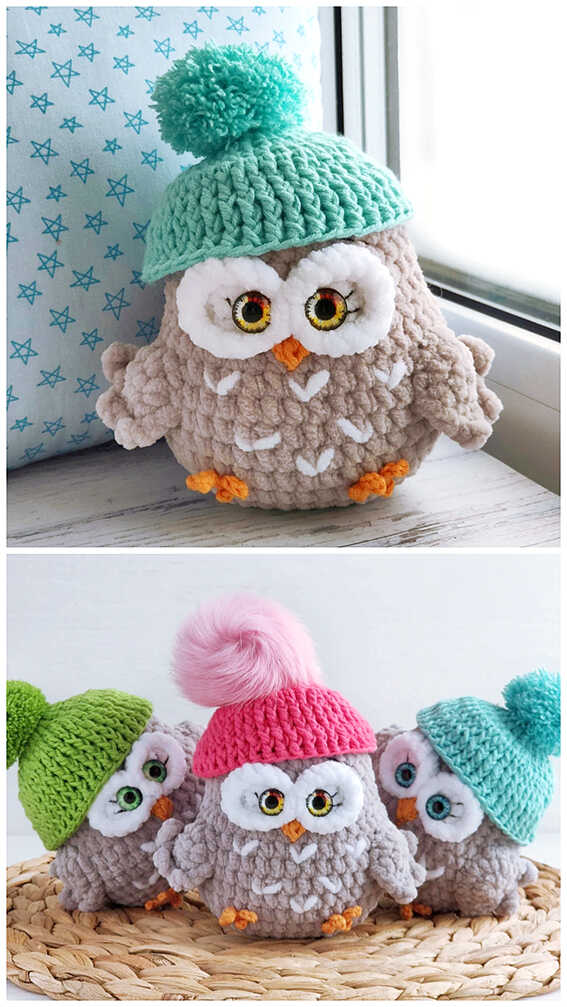 Owl Crochet Pattern
Meet Elvis the owlet! Get your hooks ready and add this adorable crochet owl pattern to your cart right now!
via ThreadTutorial, Etsy.com
Crochet Pattern Amigurumi Owl Olivia
Learn how to make Owl Olivia in Amigurumi!
Size: About 16 cm (6,3″) with DK weight yarn and 2.5 mm hook.
Difficulty level: Intermediate/Advanced.
via anamariacraft, Etsy.com
Pattern Mini Owl Crochet Amigurumi
This owls can be used not only as an educational toy, but also as cute magnets or a keychain.
When using these materials: the height of the owl is 10 centimeters (4 inches)
via FunnyRabbitToys, Etsy.com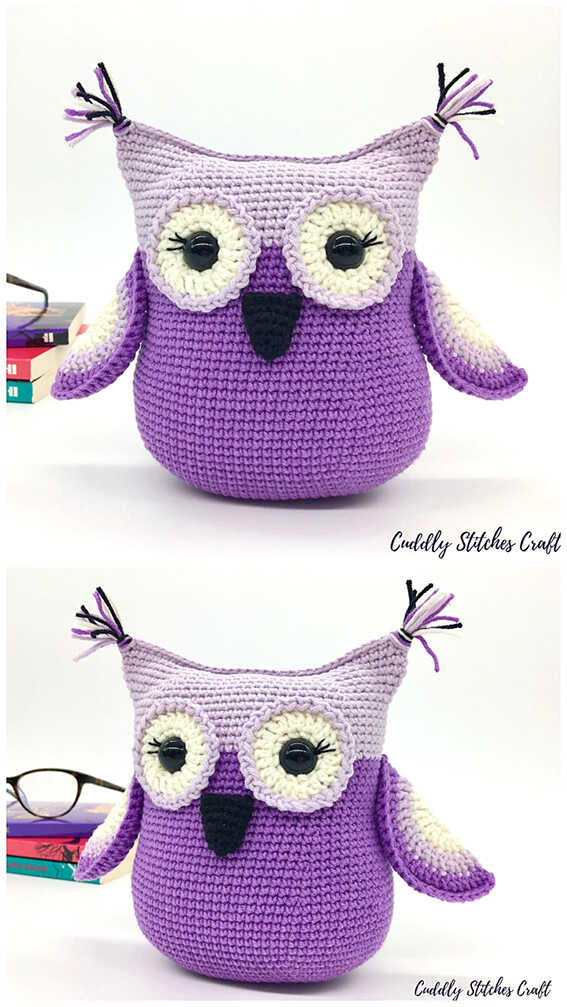 Free Crochet Owl Pattern
Meet Olive the Owl who will make a beautiful gift with her big wise eyes and delicate wings. I am sure she will be a loyal friend to anyone who loves handmade gifts and soft cuddles.
via cuddlystitchescraft.com