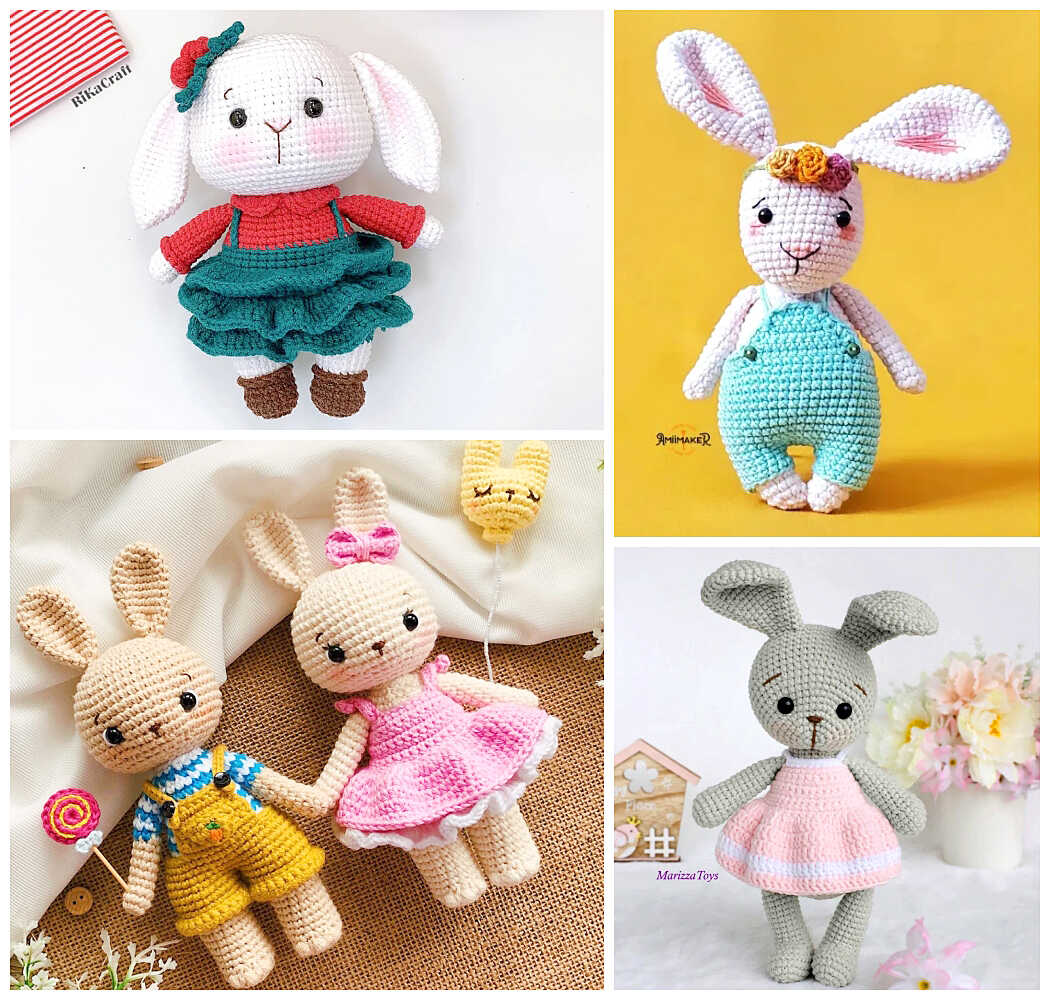 The Best Amigurumi Bunny Crochet Patterns
Do not miss to take a look at our collection of this the best amigurumi bunny crochet patterns. We are sure that you will find an pattern that you will definitely like. Please patterns you like don't forget to add to your favorite list and share.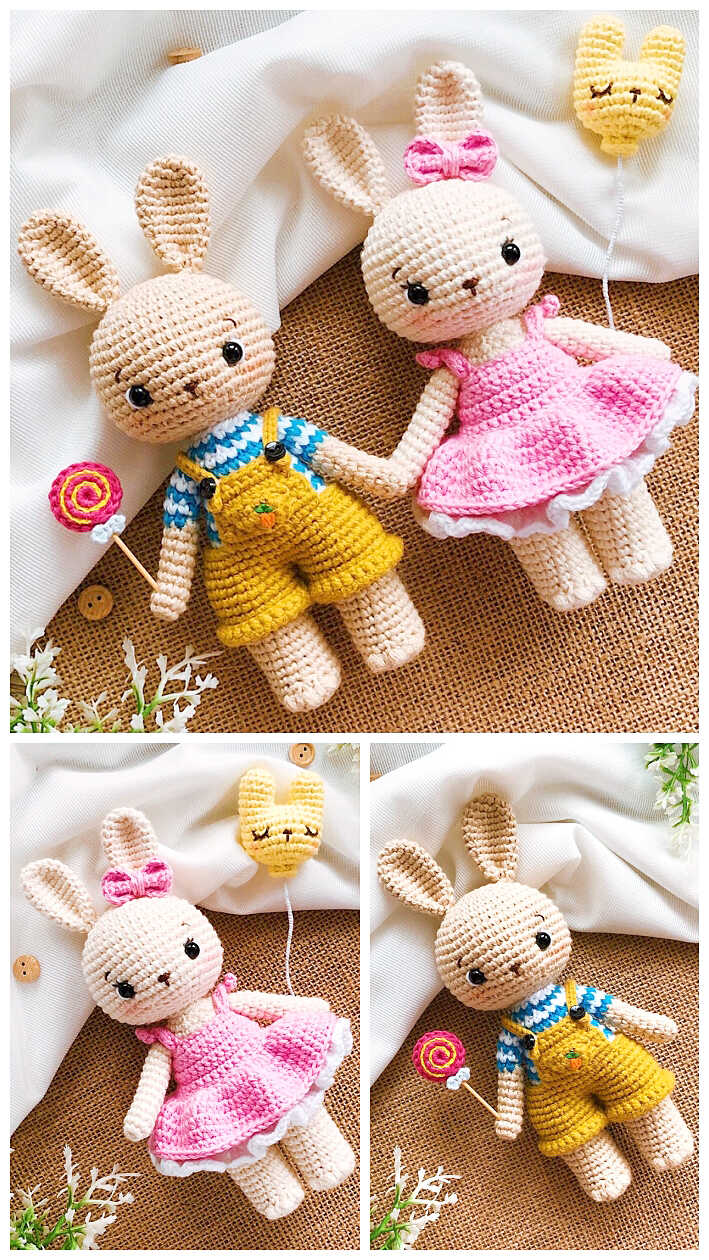 Alice and Alex Bunny Pattern
Difficulty Level: Easy to intermediate
Approximate size: Head to foot:Height 5.5 inch / 13.5 cm, Ear to Foot:Height 7 inch / 17.5 cm
via LittlehandCrochet, Etsy.com
Spring Bunny Amigurumi Pattern
These little spring bunnies will make a great Easter basket stuffers for kids.
via littleloveeveryday.com
Doris the Little Bunny Crochet Pattern
Doris the little bunny is as stylish as she is cuddly! She is sure to be a best pal for you or a loved one.
via Hang Pham, Ravelry.com
Plush Bunny in dress Crochet Pattern
Cuddle this adorable looking bunny made of plushie velour yarn. You will want to touch its ultra-soft texture all day long. This medium-sized amigurumi bunny will also bring cuteness to your room.
via amigurumi.today
Crochet Bunny Couple Crochet Pattern
This spring, make a cuddly crochet bunny amigurumi for yourself or as a gift for a child who would love this new friend.
via Tranguyenamishop, Etsy.com
Kiwi the Bunny Crochet Pattern
Kiwi the Bunny is the perfect friend for your child, sweet and charming, you can customize it as you like.
via amiimaker.com
Emma the Bunny in Dress Crochet Pattern
The difficulty level of the pattern is medium.
The finished toy is around 20 cm (8″) tall (without the ears).
via MarizzaToys, Etsy.com
Mariana the Bunny Amigurumi Crochet Free Pattern
Crochet your own sweet little bunny with this free and easy-to-follow amigurumi pattern. With this crochet pattern you will get a bunny about 10 cm (3.9″) high.
via vitrinatoys, alwaysfreeamigurumi.com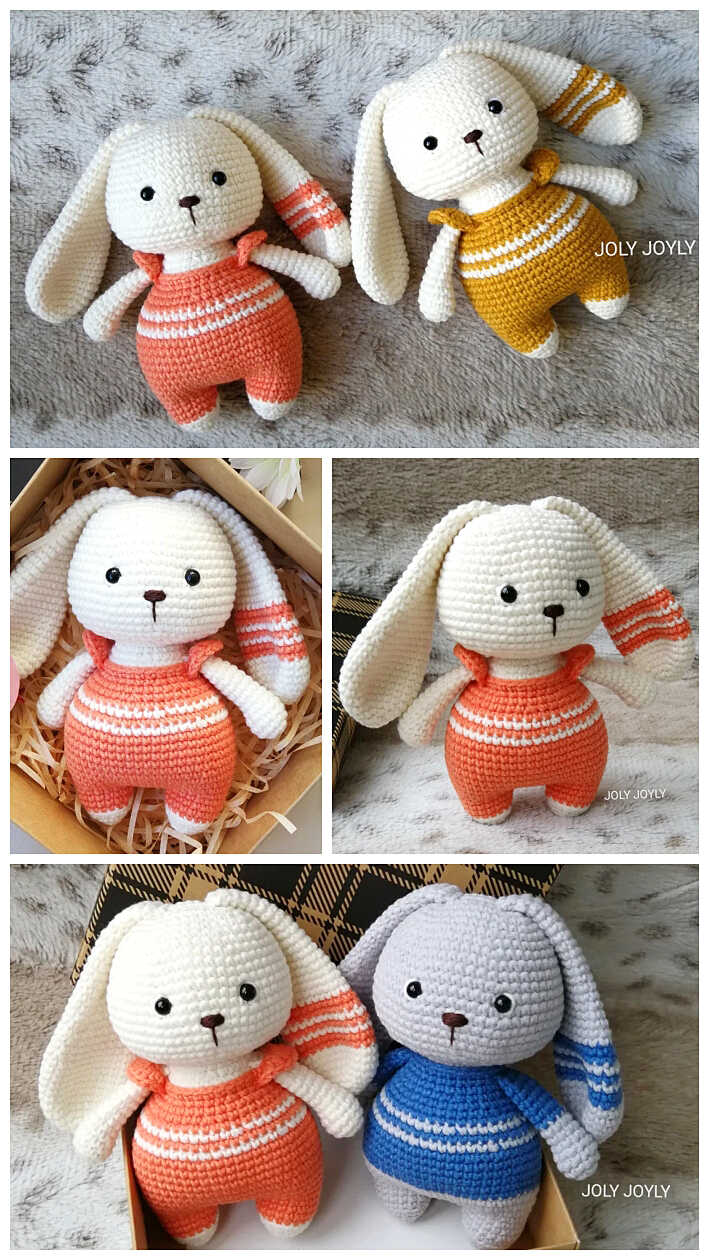 Little Bunny Boy and Girl Amigurumi Crochet Pattern
The little cute bunny can use for toy and also for a special gift.
via JoylyToys, Etsy.com
Sakura Kimono Bunny Free Amigurumi Crochet Pattern
The Sakura Kimono Bunny is a lovely rabbit doll wearing a traditional Japanese dress. Her outfit includes a kimono with an obi sash and sandals. She also wears sakura (cherry blossom) flowers on her head.
via sweetsofties.com
Carrots the Spring Bunny Amigurumi Crochet Pattern
Measurements of Carrots the Spring Bunny when using the same yarn and hook is 30cm (including her ears)
via Jojilie, Etsy.com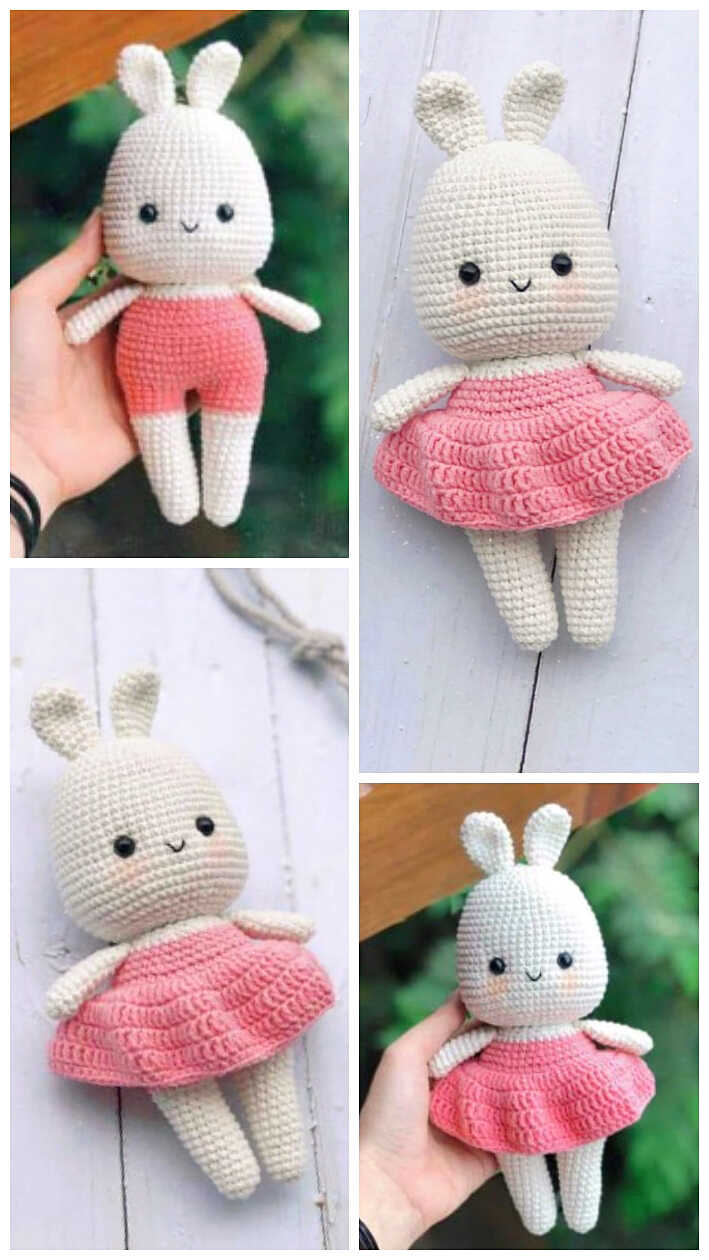 Cute Nina the Little Bunny Amigurumi Crochet Pattern
Nina Bunny is a soft and hugable friend that every child will love!
via amiguworld.com
Bunny Amigurumi Crochet Pattern
Have fun customizing this crochet project with different color combinations and crochet her as the perfect handmade gift!
via RiKaCraftVN, Etsy.com
Free Crochet Bunny Pattern
This adorable Amigurumi bunny will make a perfect gift for any child who likes soft cuddles.
via cuddlystitchescraft.com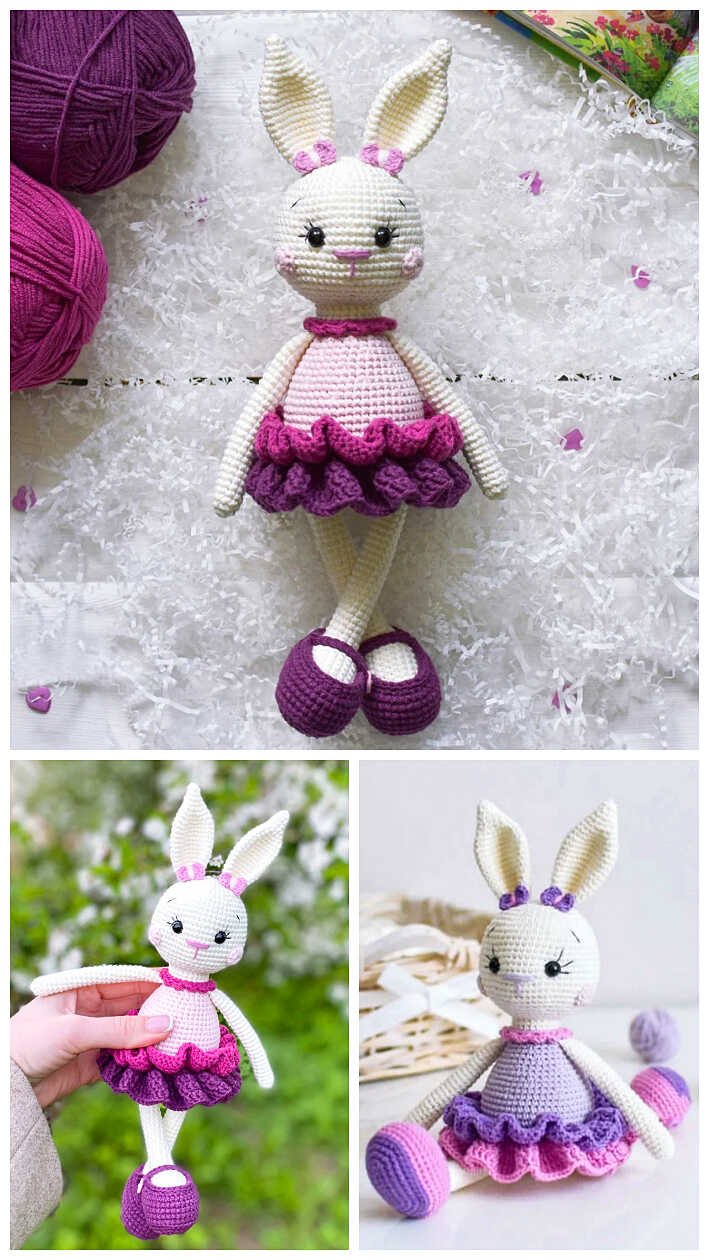 Lilu the Bunny Amigurumi Crochet Pattern
Skill level – Easy/Beginners.
The size of finished toy is approx. 30 cm = 11,8″ with ears ( 24 cm = 9,6″ without ears). The legs are movable.
via MagicFriendsToys, Etsy.com