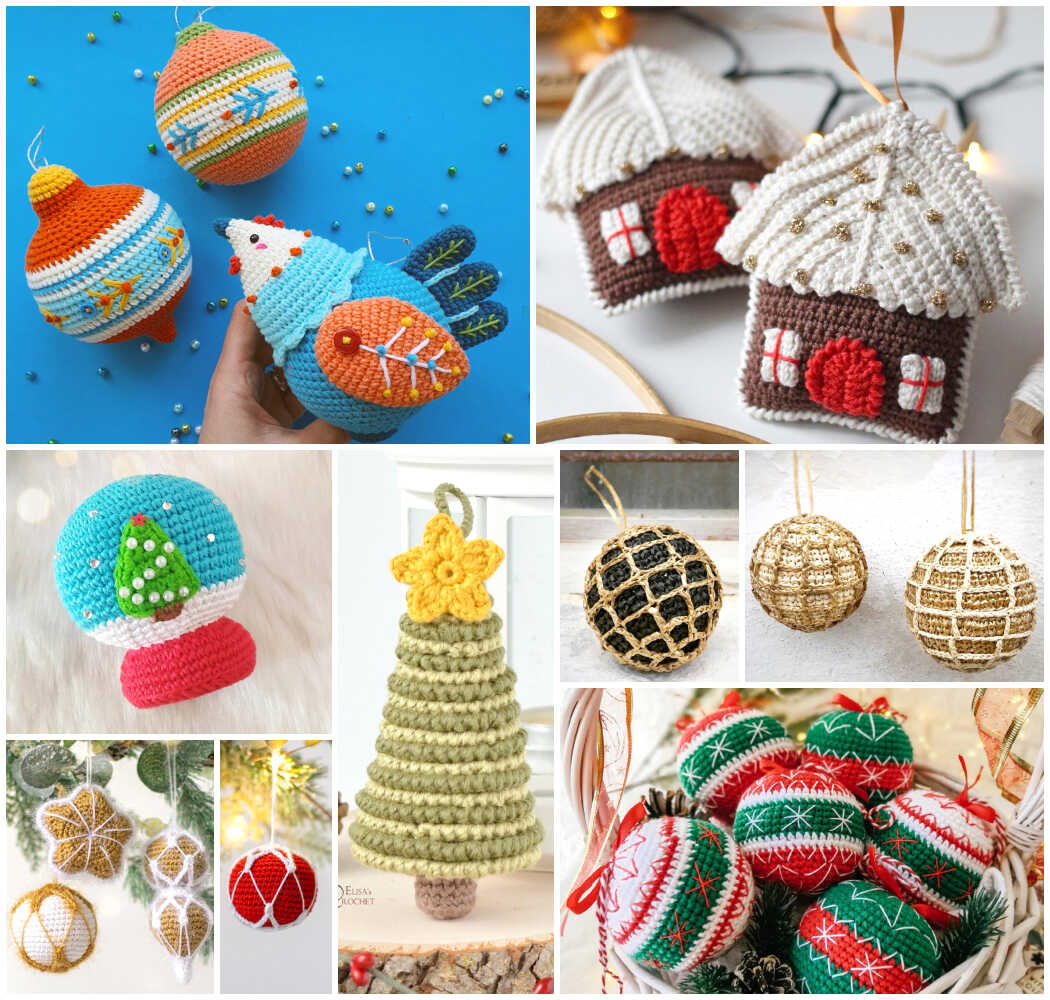 The Best Crochet Christmas Ornament Patterns
With Christmas approaching, how about making a change in your home decoration? We have compiled the projects that will inspire you on our blog. Take a look and choose a project from this unique collection and bring the Christmas spirit to your home. Don't forget to pin and share your favorites with your friends. Merry Christmas…
Crochet Christmas Ornaments
Meet Christmas Ornaments: flashlight, star, sock, glove, drums, candy, heart and gingerbread house l! You definitely won't want to make just one.
via RNata, Etsy.com
Christmas Mini Gnome Crochet Ornament Patterns
They're the sweetest cuddly ornaments for Christmas time!
Skill level: Easy . If crocheted with a 2.00 mm hook, Gnome should measure approximately 12 cm.
via MeoWKnittingBoutique, Etsy.com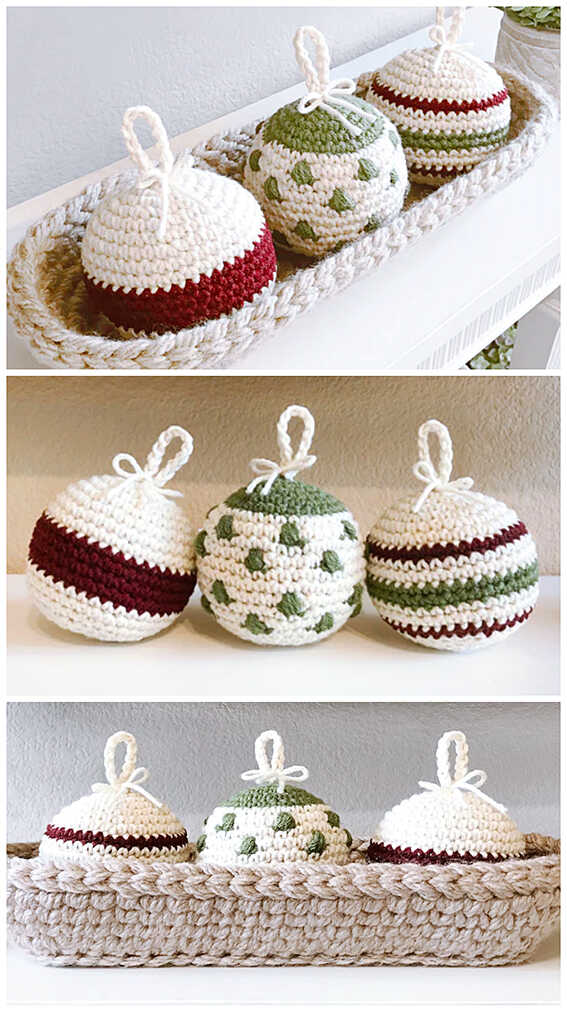 Cute Christmas Ornament Balls Set – Free Crochet Pattern
Make these fun ornament balls yourself. These cute ornament balls are the perfect holiday and Christmas addition to any space!
via littlelightdesignco.com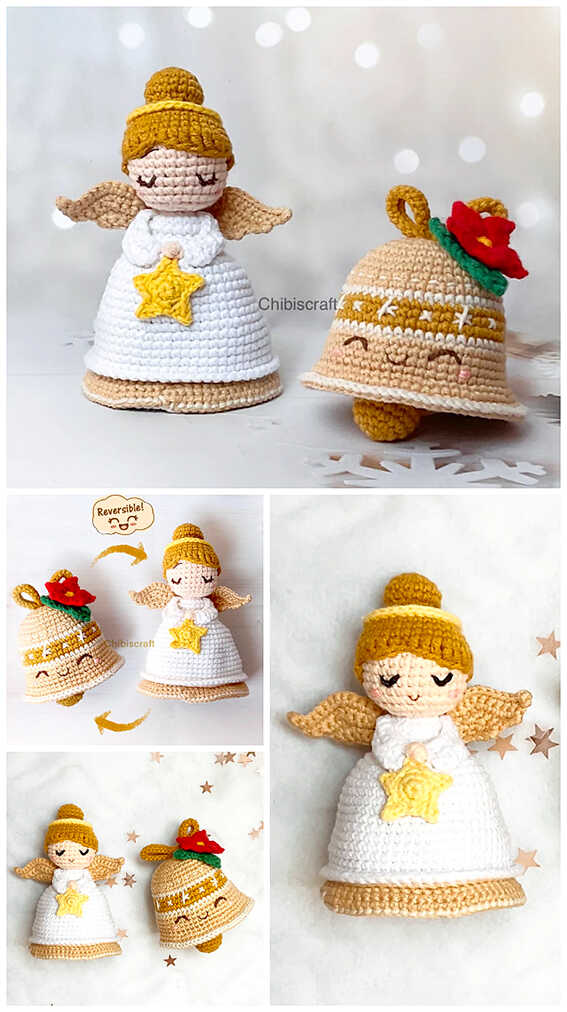 Reversible Angel and Bell Amigurumi Christmas Ornament Pattern
Christmas Angel and Christmas bell in one plushie? Yes, it is a reversible amigurumi. Meet the Reversible Christmas Angel and Bell, which will be a unique, original ornament to decorate your Christmas time.
via Chibiscraft, Etsy.com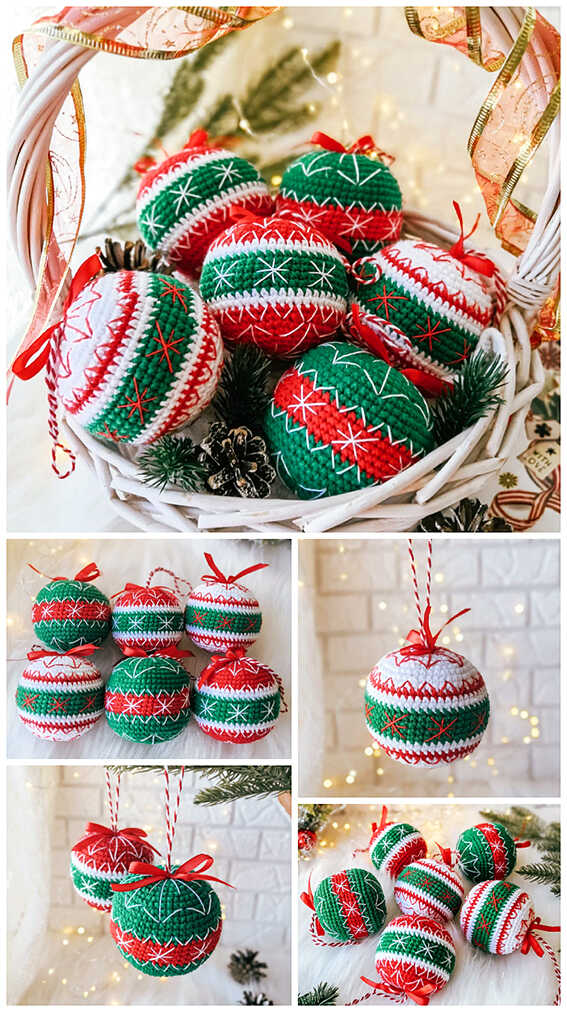 Amigurumi Crochet Christmas Decorations Pattern
Impress your family and friends with your crochet skills.
Skill level: Easy . The size of finished toy is approx. 2.76″ (7 cm).
via CreativeMamavyaz, Etsy.com
Little Xmas Tree Free Crochet Pattern
My little Xmas Tree is an easy and fun project – a series of crocheted disks, made in different sizes and colors and embellished with a nice border worked with reverse single crochet stitches.
via elisascrochet.com
Christmas Tree Decorations Amigurumi Pattern
Traditional Christmas tree decorations crocheted includes: Ball, Icicle and Star.
via CutieMeStore, Etsy.com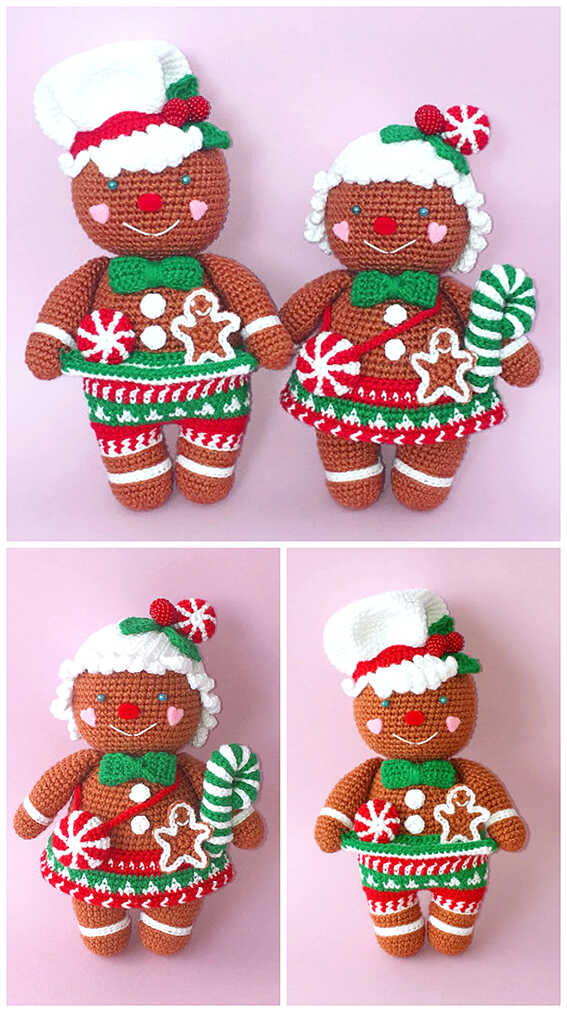 Gingerbread Couple Christmas Amigurumi Crochet Pattern
This lovely couple of gingerbread cookies, would make a great handmade Christmas gift for yourself, loved ones or friends.
via MissDaisyHandmade, Etsy.com
Crochet Snow Globe Pattern
This crochet snow globe ornament is perfect to decorate your Christmas trees.The finished snow globe measures around 3.1 inches tall and 2.9 inches wide.
via littleloveeveryday.com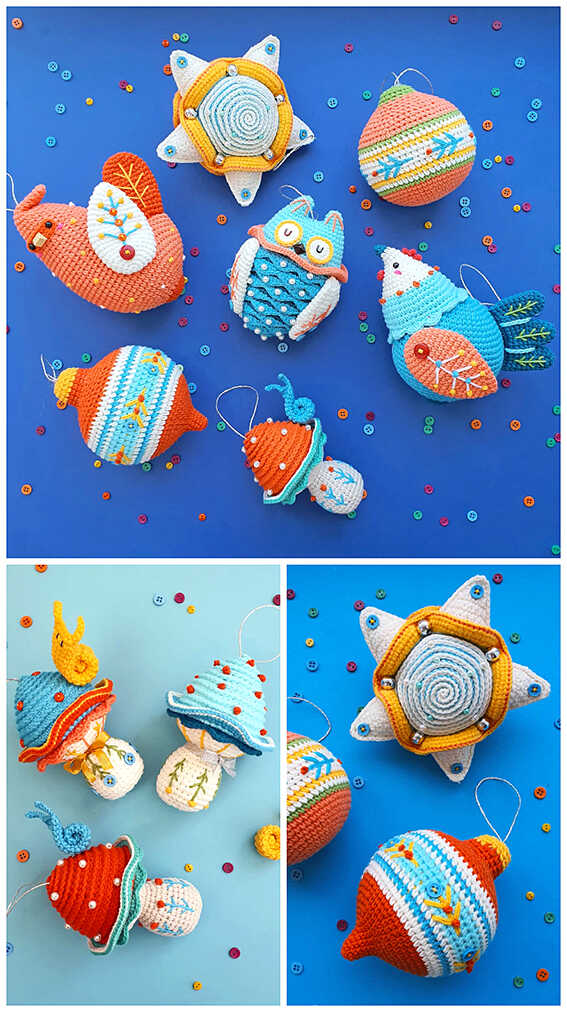 Crochet Christmas Ornament Set
The overall idea behind these decorations is to utilize what's available on hand: leftover yarn, scraps of ribbon and embroidery floss, lonely buttons, old beads and so on.
via NaturaCrochetArt, Etsy.com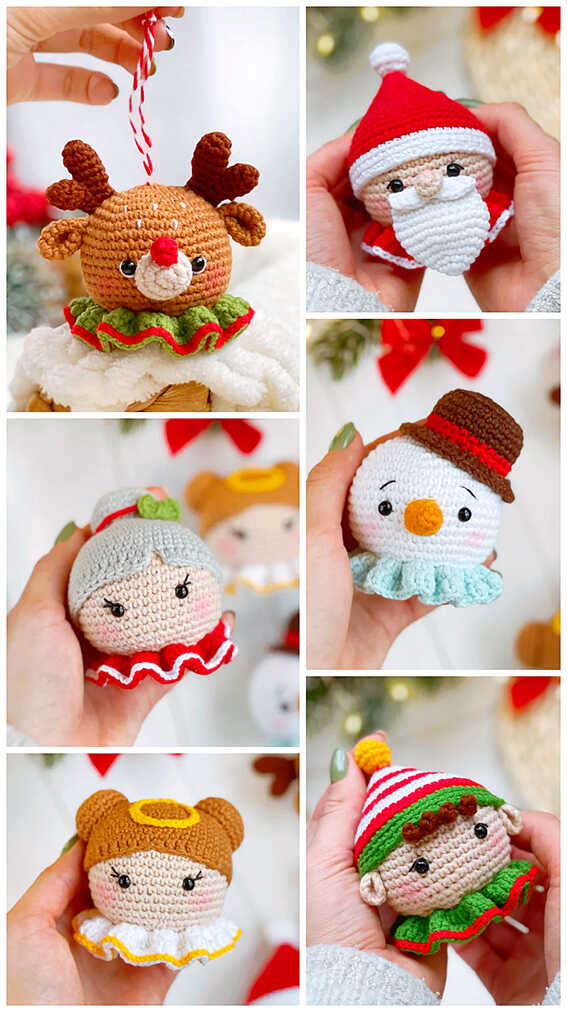 Crochet Pattern Christmas Decoration
Very easy to follow even for beginners, these cute Christmas ornaments will be approximately 9-11 cm or 3.5-4.3 inches in size if made from the same materials.
via SvetlaArtShop, Etsy.com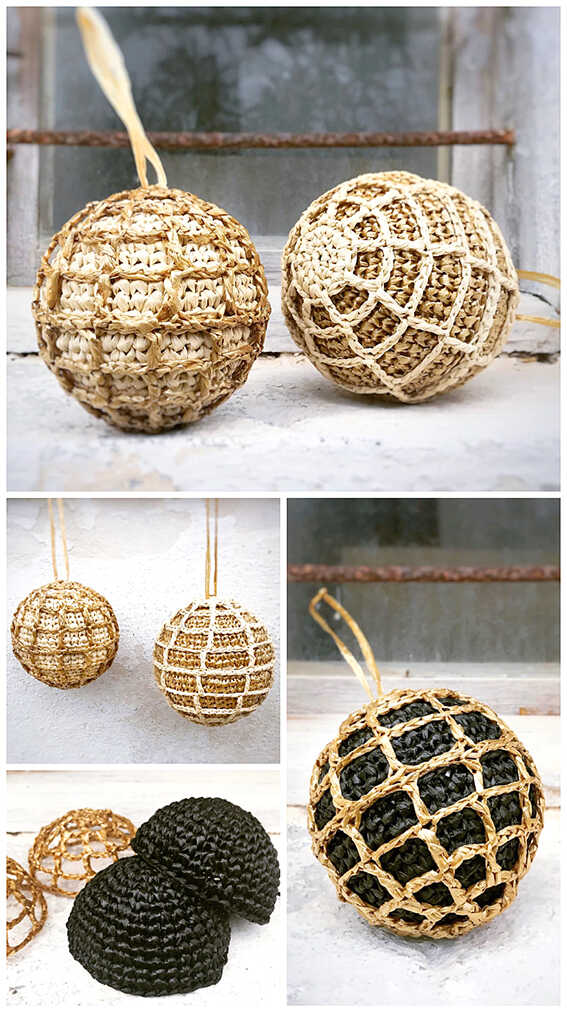 Christmas Ball Ornament Crochet Pattern
These are so simple to make and they tone down the classic Christmas colors.
via PLEXTO, Etsy.com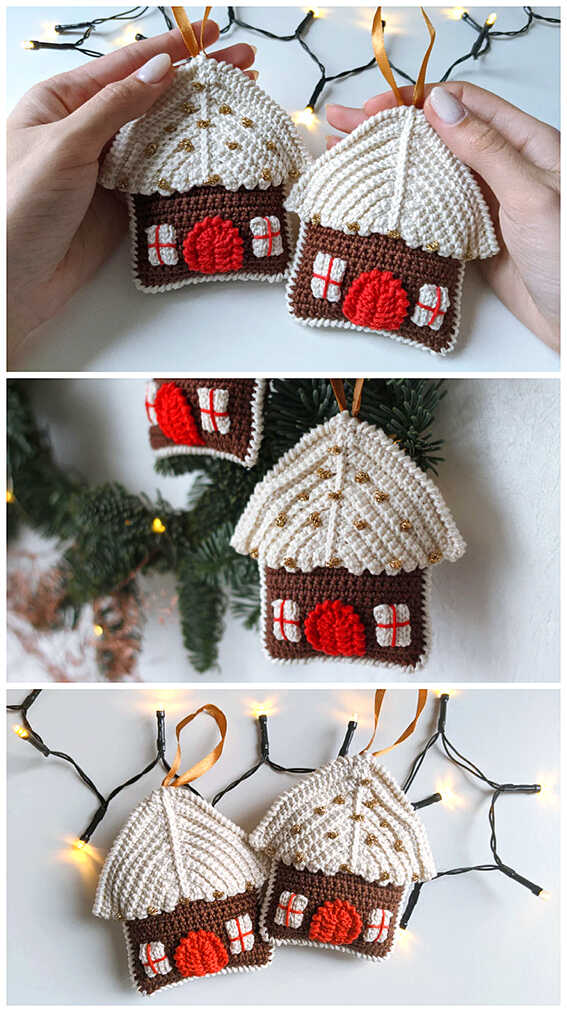 Christmas Tree Ornament Crochet Gingerbread House Free Pattern
This cute gingerbread house will look great on the Christmas tree or on your door.
Size: the toy is approx. 4.25 inches tall.
via knittedstorybears.com