The Sweetest 15 Tiger Crochet Patterns
Amigurumi are you looking for a crochet tiger pattern? When you scroll down the page, you will find the paid and free amigurumi tiger patterns we have chosen for you. Check out these great carefully selected ideas and choose a cute project for yourself. Now all that's left is to get your favorite rope and hook. Don't forget to pin your favorites for later.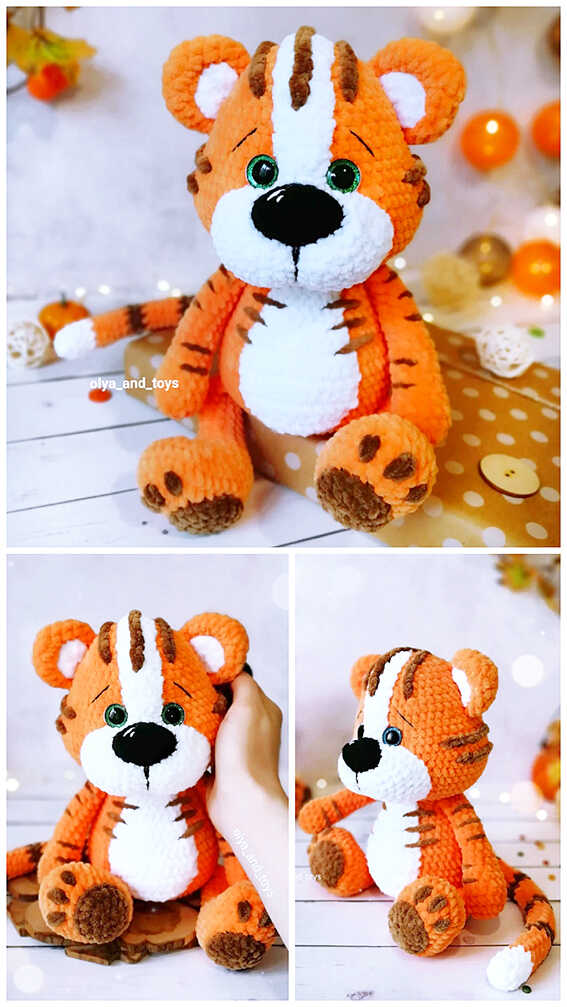 Crochet Pattern Cute Tiger
Make your own cute tiger with this crochet pattern.
The finished toy measures 27cm (10.6 inches) in height, and sitting 21cm (8.29 inches) when using the listed materials.
via ToysMetlinaElena, Etsy.com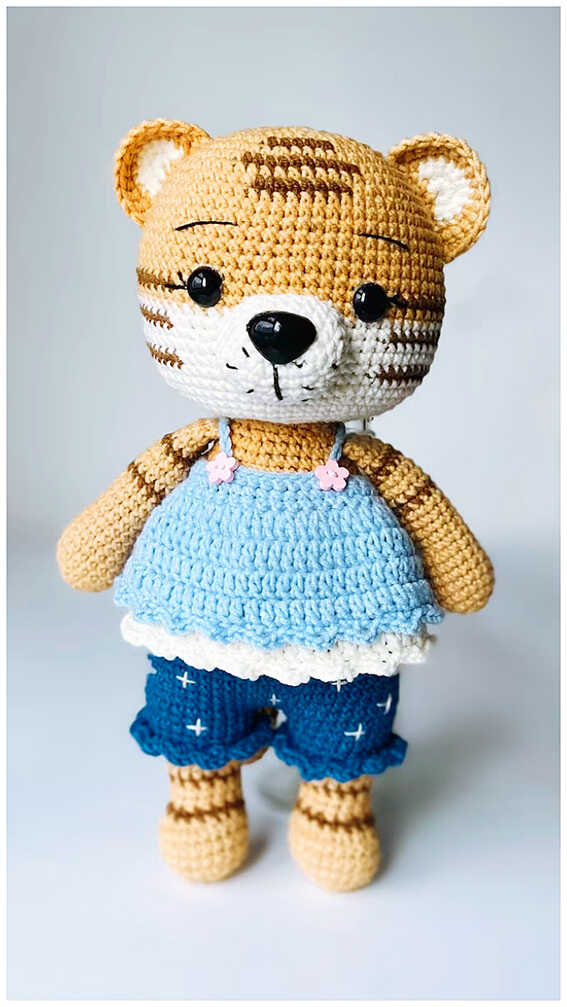 Amigurumi Tiger Crochet Pattern
This is easy crochet a tiger doll to work up. Ideal for a gift for child gift for birthday, Christmas…..Her dress is removable.
Following this pattern, "MOON – the little tiger" will be approximately 25 cm.
via AnihandmadehouseVN, Etsy.com
Crochet Tiger Amigurumi Free Pattern
If you love small animals, then this is a tiger crochet pattern for you. He will be happy to become your favorite pet.
via blog.amigurumiallfreepatterns.com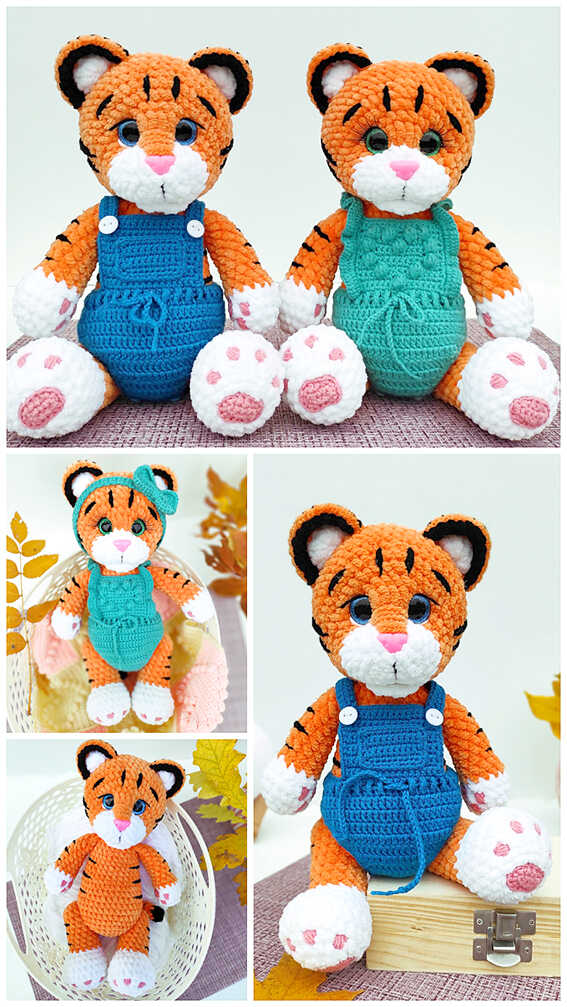 Amigurumi Pattern Tiger
This crochet pattern will help you to create a wonderful gift for children.
If made with suggested yarn and hook, Tiger will be approximately 30 cm | 11,81 inches tall.
via FunnyRabbitToys, Etsy.com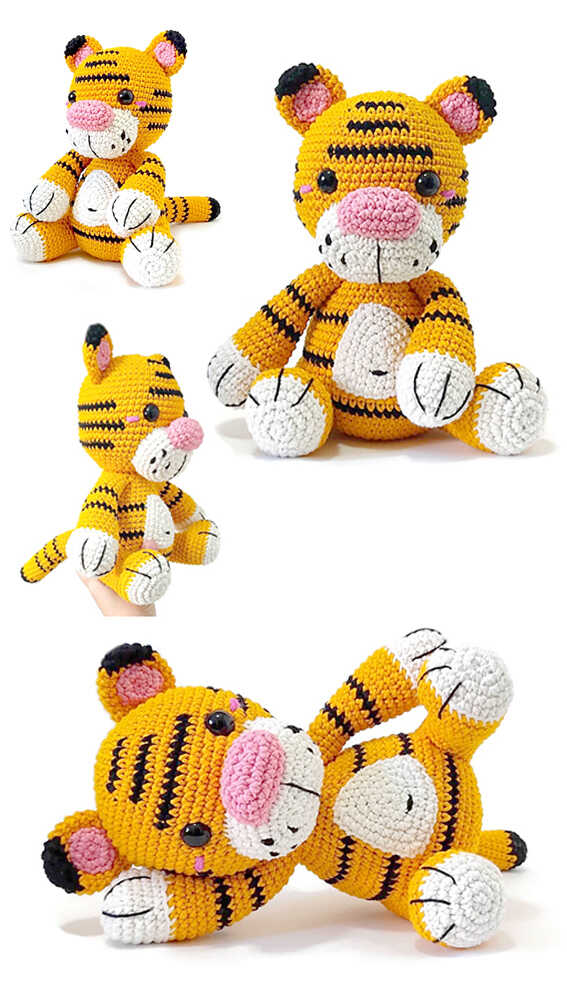 Curry the Tiger Amigurumi Pattern
So are you ready to work on this cute tiger? Grab your yarn and hook and join we in this fun project!
via KimFriis, Etsy.com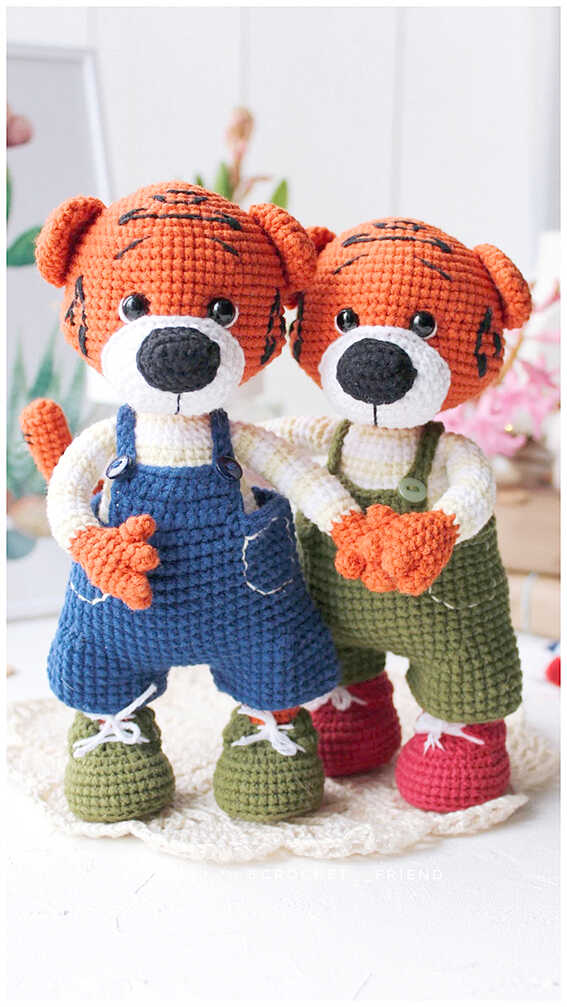 Crochet Amigurumi Pattern Tiger and Little Plane
Amigurumi crochet toy is favorite gift for adults and kids, you can make it yourself with this easy crochet pattern.
via CutePatternByYa, Etsy.com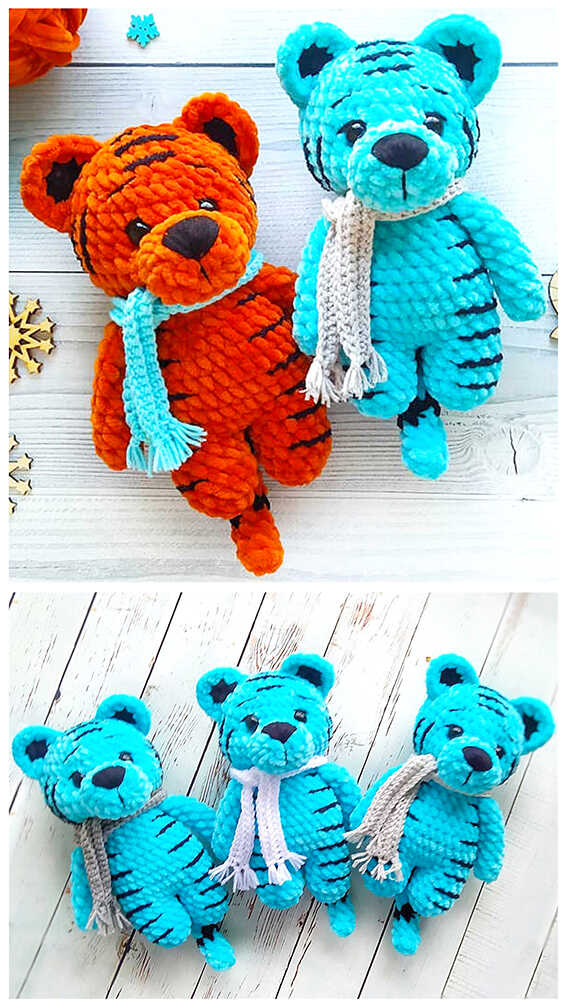 Amigurumi Tiger Free Pattern
This cute tiger is the perfect friend for your child, sweet and charming, you can customize it as you like.
via crochet.amigurumiallfreepatterns.com
Freddie the Tiger Amigurumi Crochet Free Pattern
Meet Freddie the Tiger.
This cute teddy tiger can be a great decoration for your nursery.
via blog.alwaysfreeamigurumi.com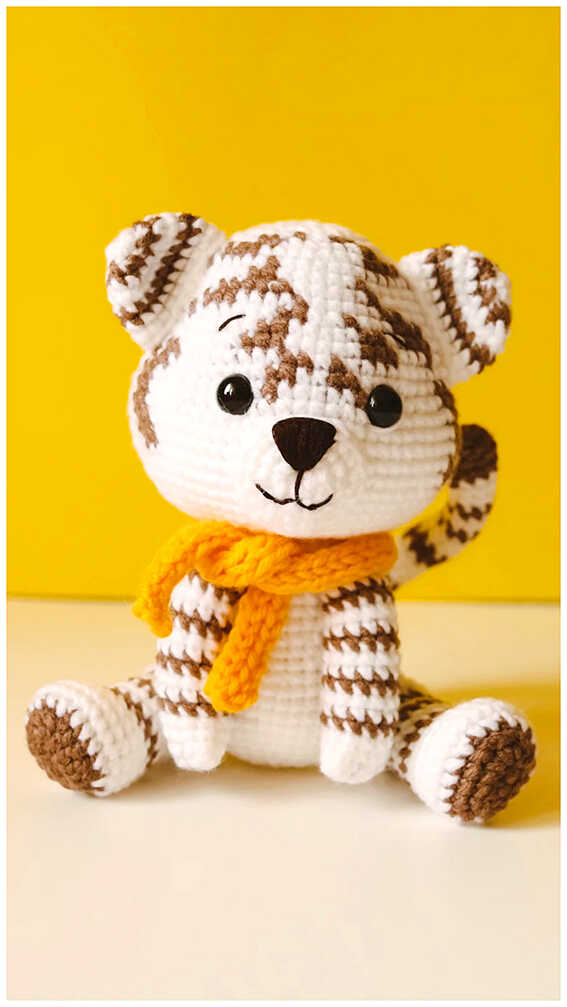 Frosty The Tiger Crochet Pattern
Frosty is a young tiger that. Just looking at you with his little cute eyes will melt your heart. The size of the product is about 6.5in tall with the suggested materials.
via KaydensKritters, Etsy.com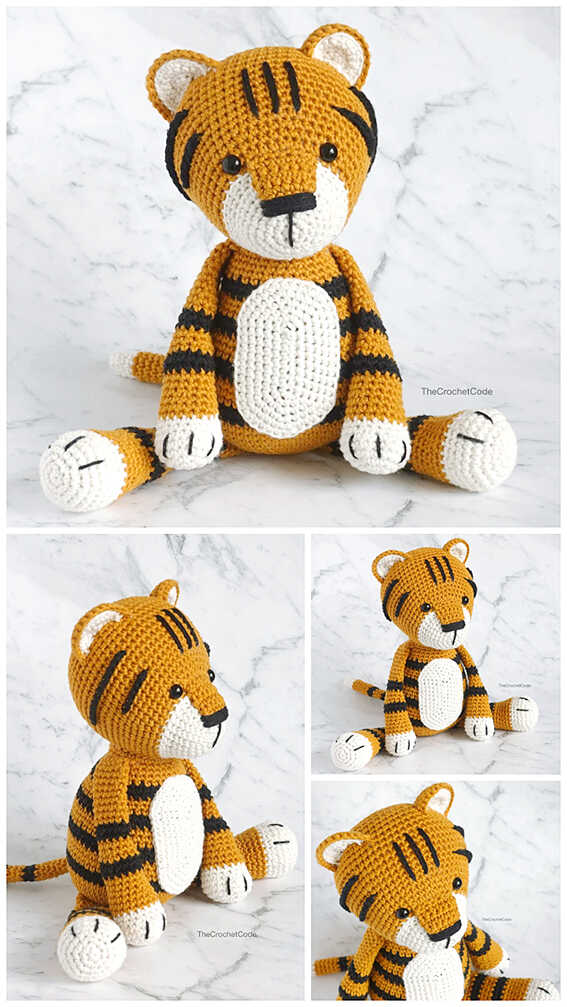 Tank the Tiger Crochet Pattern
Tank is a cute tiger ready to be yours.
Finished Size: 30cm long, 14cm wide and 20cm when sitting.
via TheCrochetCodeAU, Etsy.com
Amigurumi Tiger Crochet Pattern
Difficulty level: medium
Toy's size when using recommended materials is 25 cm (9.8 inch)
via FomiToysPattern, Etsy.com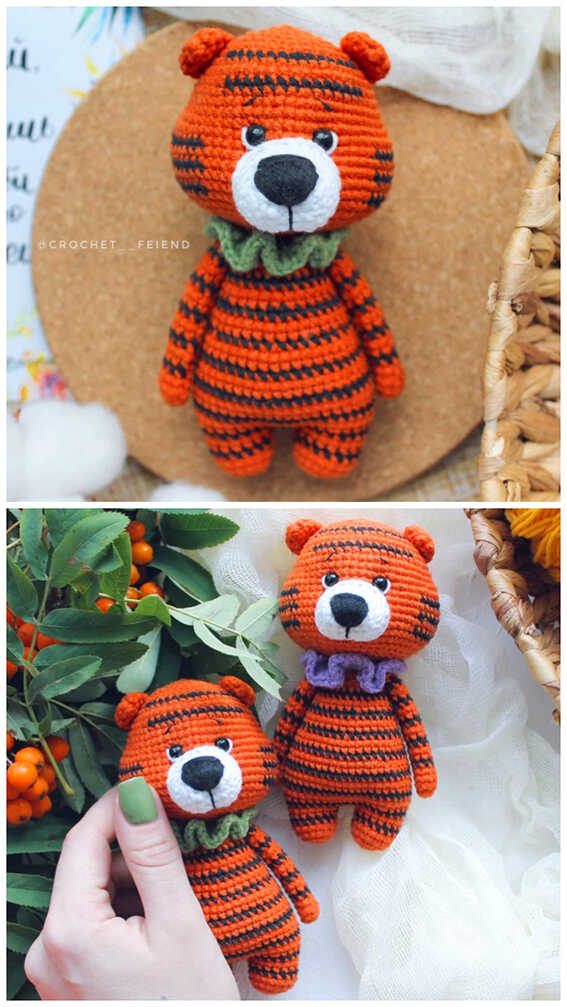 Crochet Mini Tiger Amigurumi Free Pattern
The crochet tiger will be approximately 13cm when complete.
You can use it as a keychain as it is small in size.
via lovelycraft.com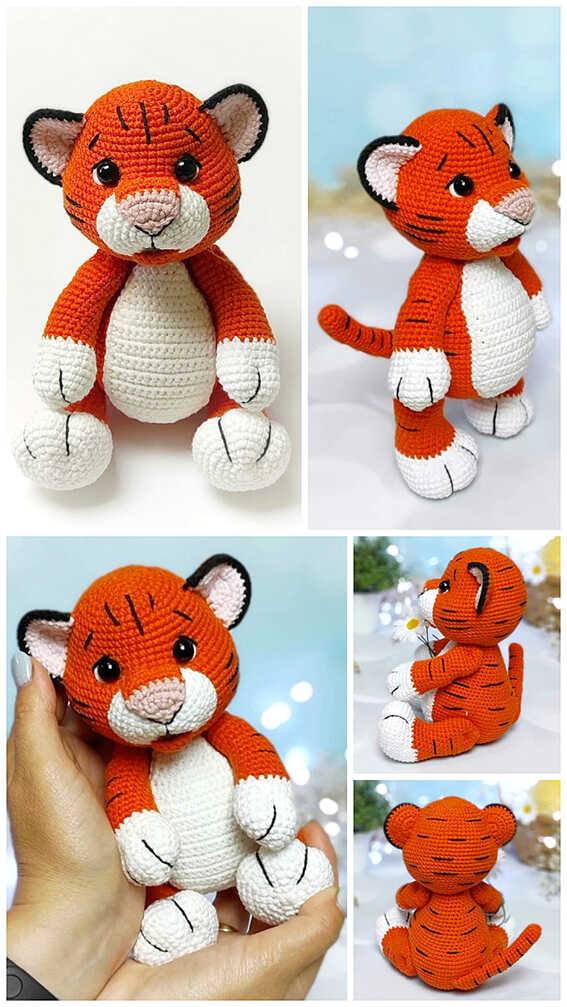 Crochet Pattern Tiger
The cute tiger, can use it for toy and also for a special gift.
Difficulty level-medium. The size of finished toy is ~8 inc
via TimeMagicToys, Etsy.com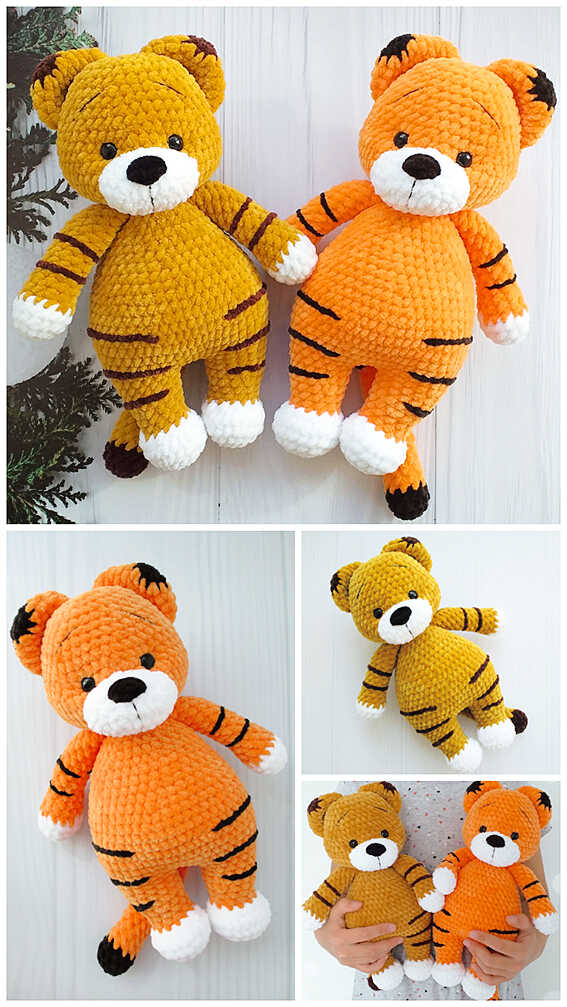 Crochet Pattern Tiger
Difficulty level: medium
When using similar materials, the toy will be about 26-27 sm \ 10-10.5 inches
via KatyMimiToys, Etsy.com
Little Tiger Crochet Free Pattern
Crochet your own little tiger with stripes. This little tiger amigurumi is a perfect gift for tiger lovers and those born in the year of the Tiger!
via crochethea.com