15 Unique Amigurumi Unicorn Patterns
We have brought together 15 beautiful Amigurumi Unicorn patterns for you. They are so beautiful that you will look at them again and again. Choose your favorite from these patterns that put an end to the problem of which gift I choose for girls and don't forget to pin it…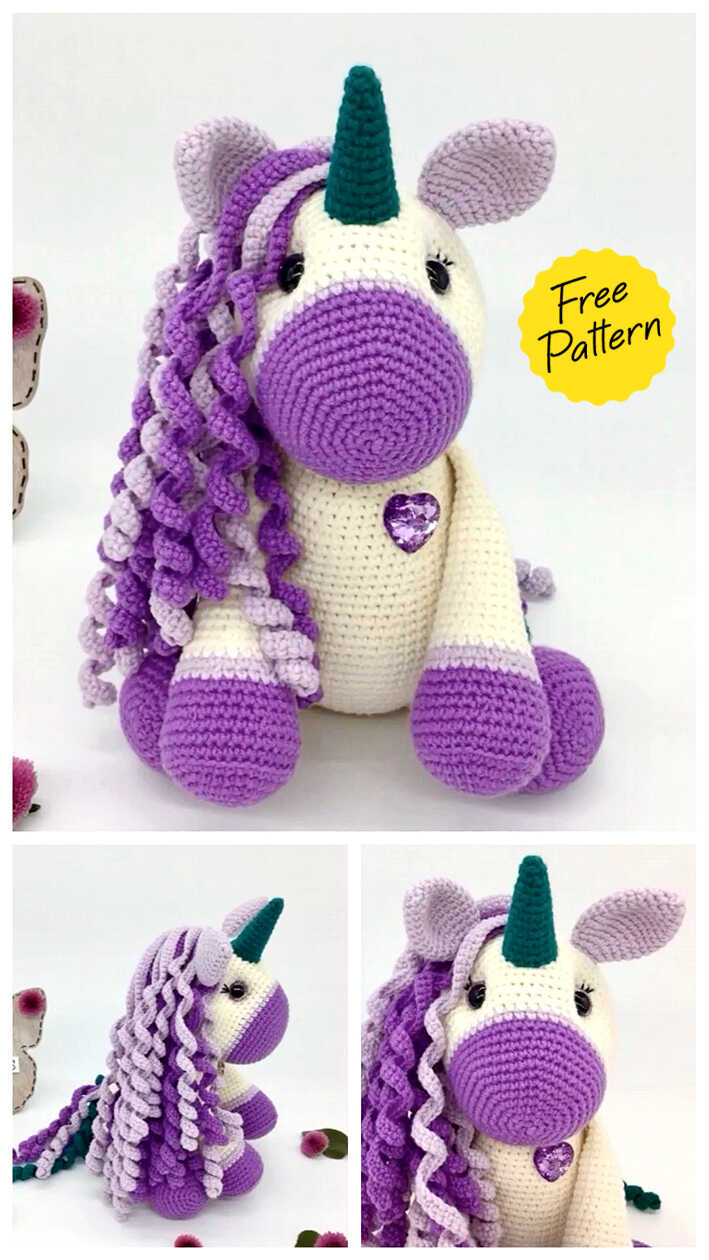 Free Crochet Unicorn Pattern
Materials:
• Fine Sport #2 = 4 ply
• 55% cotton and 45% acrylic
• 2x ball of cream yarn – YarnArt Jeans – colour 03 – (50g/160m)
• 1x ball of dark purple yarn – YarnArt Jeans – colour 72 – (50g/160m)
• 1x ball of light purple yarn – YarnArt Jeans – colour 19 – (50g/160m)
• 1x ball of teal yarn – YarnArt Jeans – colour 63 – (50g/160m)
via cuddlystitchescraft.com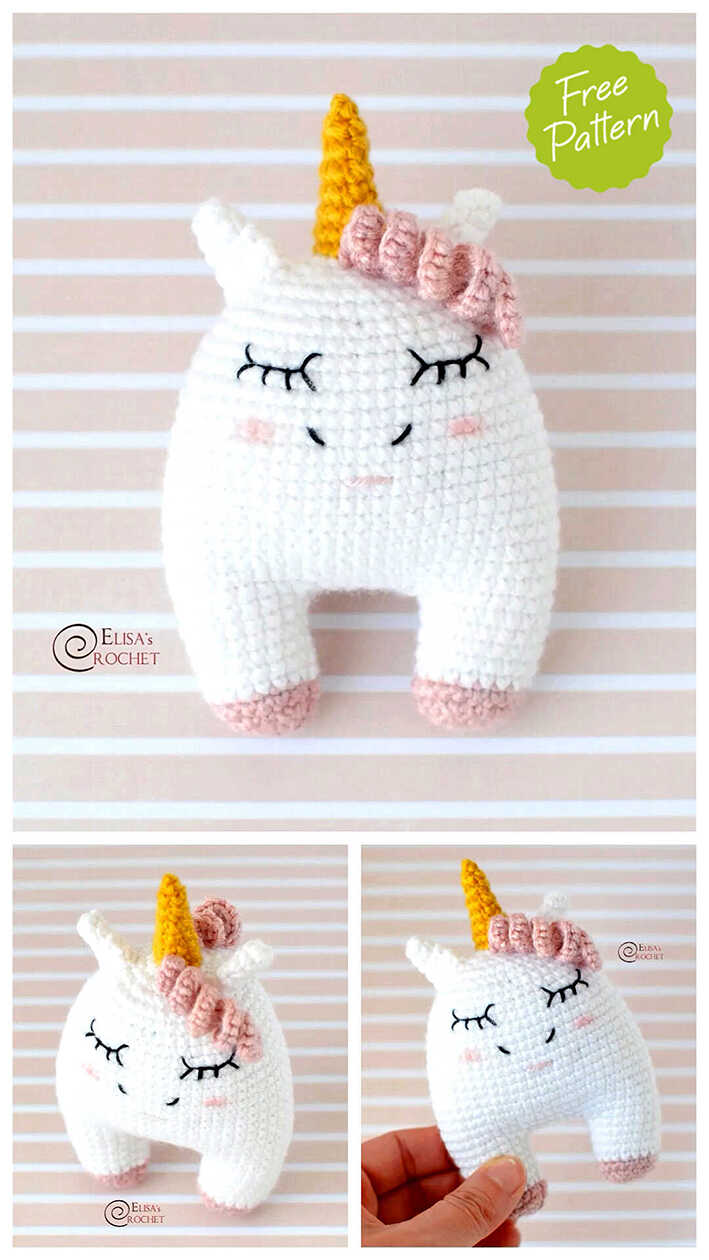 Sweet Unicorn Free Crochet Pattern
via www.elisascrochet.com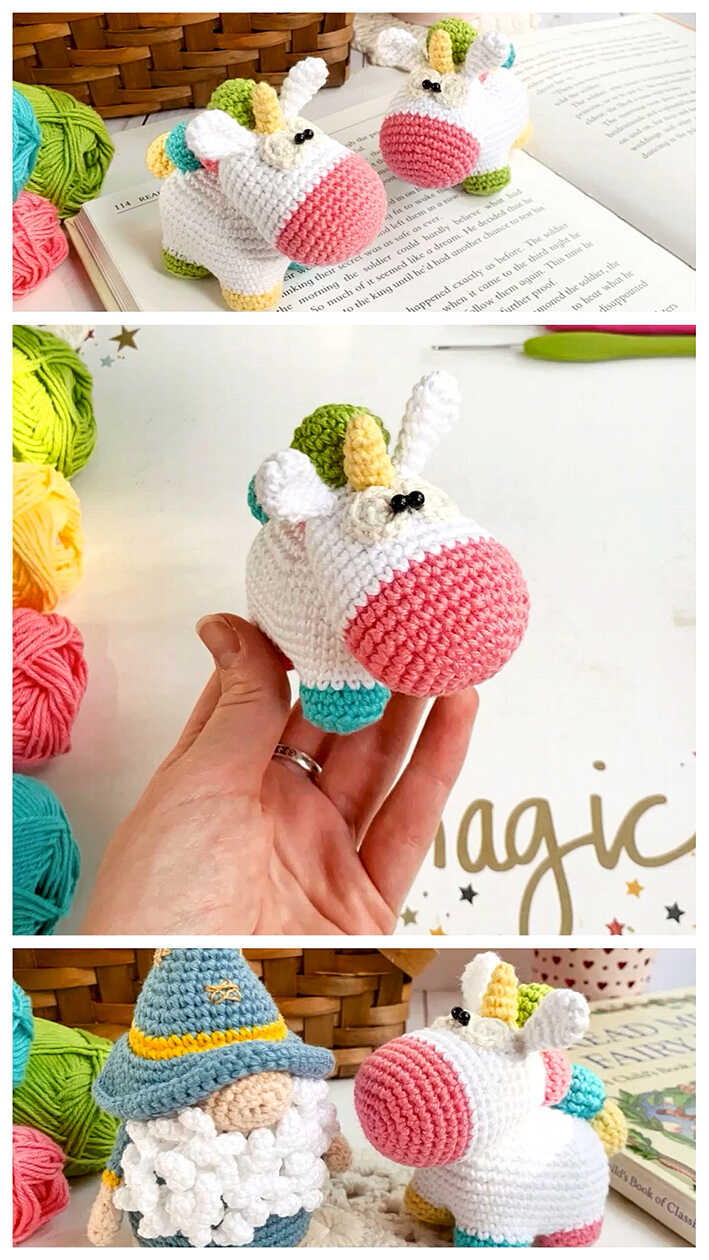 Amigurumi Crochet Unicorn Pattern
Size of the finished toy approximately 10.5 cm (4.13 in), if you will use the same material that I used.
via JuliaKaPattern, Etsy
Free Crochet Unicorn Amigurumi
via repeatcrafterme.com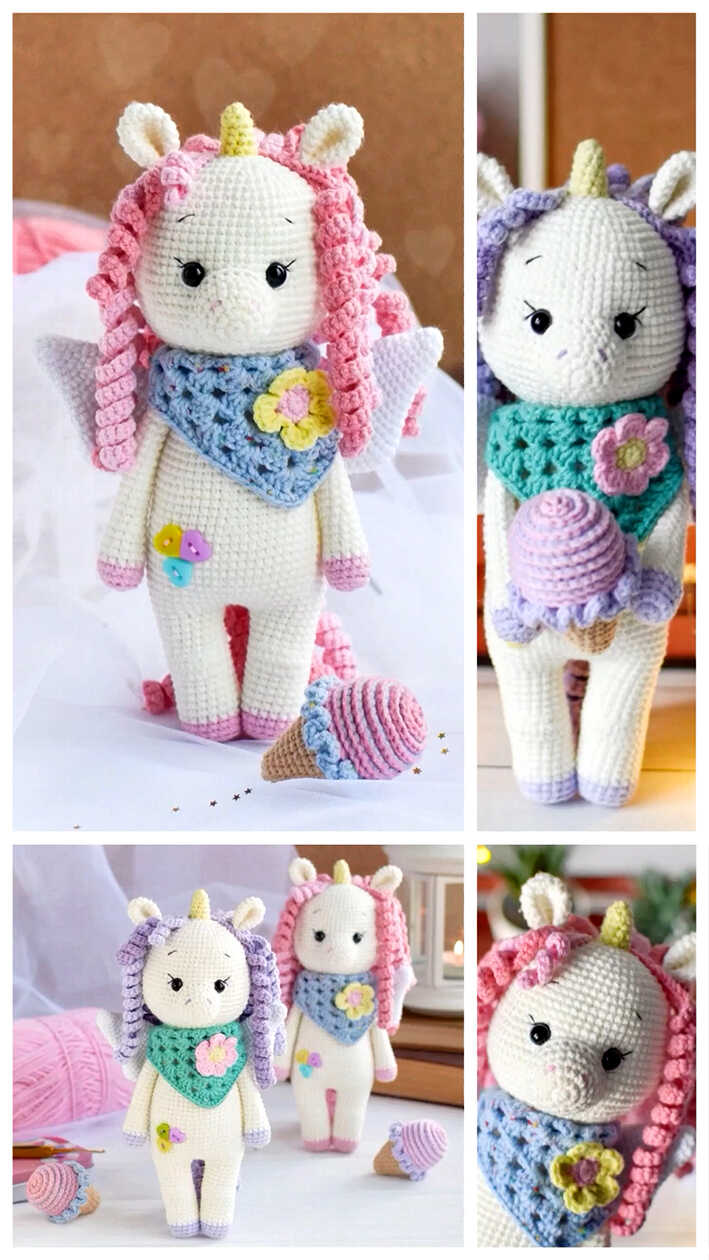 Crochet Pattern Unicorn Polly
The size of finished toy is approx. 21 cm = 8,3″.
via CrochetFriendnsLab, Etsy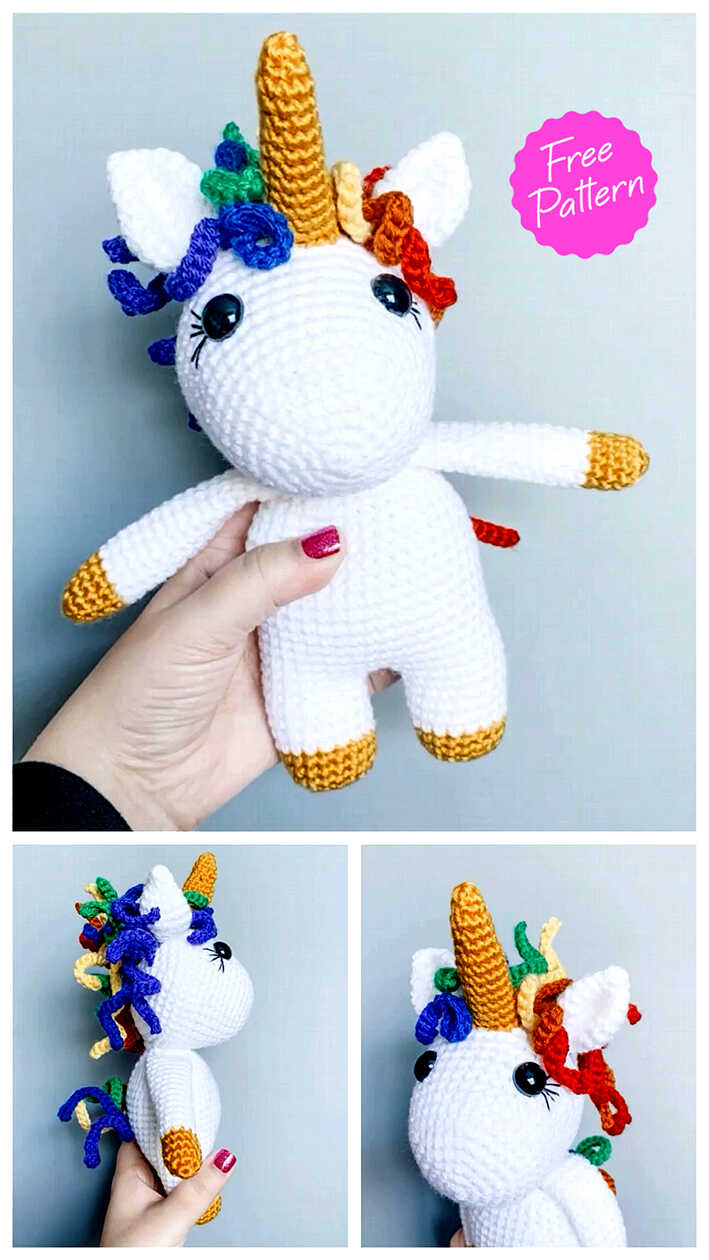 Free Crochet Amigurumi Unicorn Doll Pattern
via thefriendlyredfox.com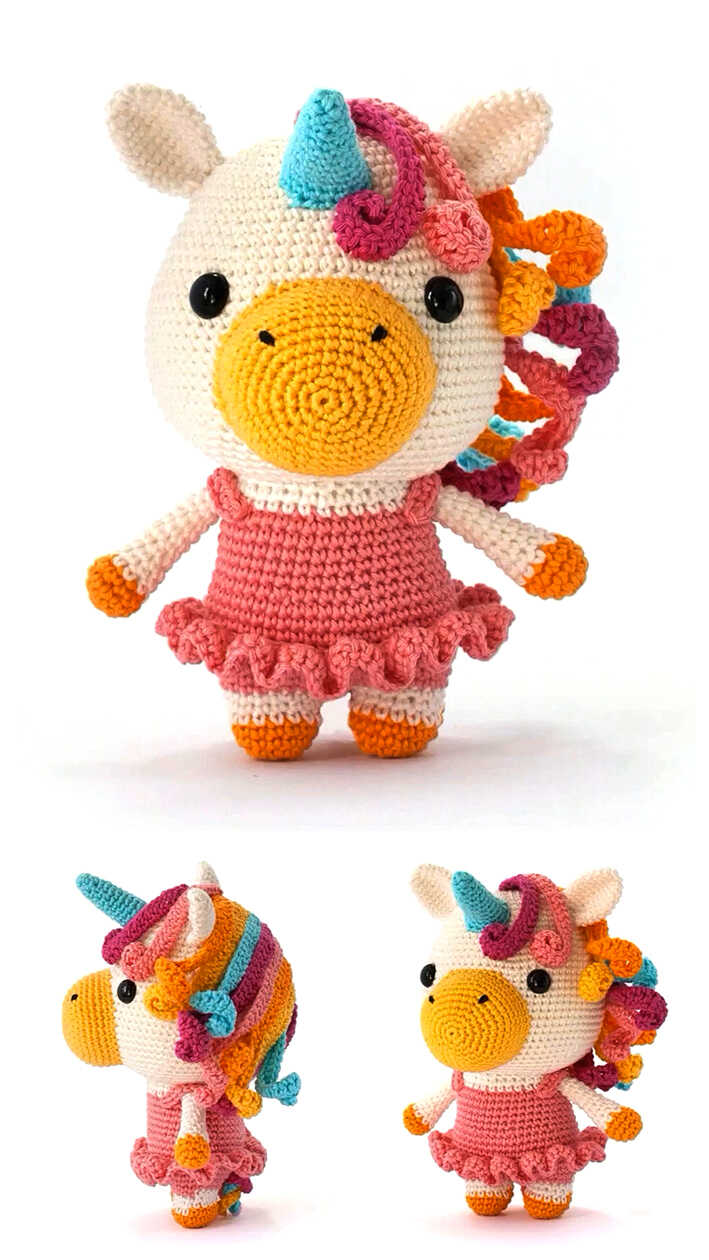 Bella The Unicorn Amigurumi Crochet Pattern
The cute unicorn (19 cm/ 8 inch tall) on the photo has been made with catania yarn and a 2.5 4/0 size hook. If you use thicker yarn and a bigger hook your unicorn will turn out bigger.
via DIYFluffies, Etsy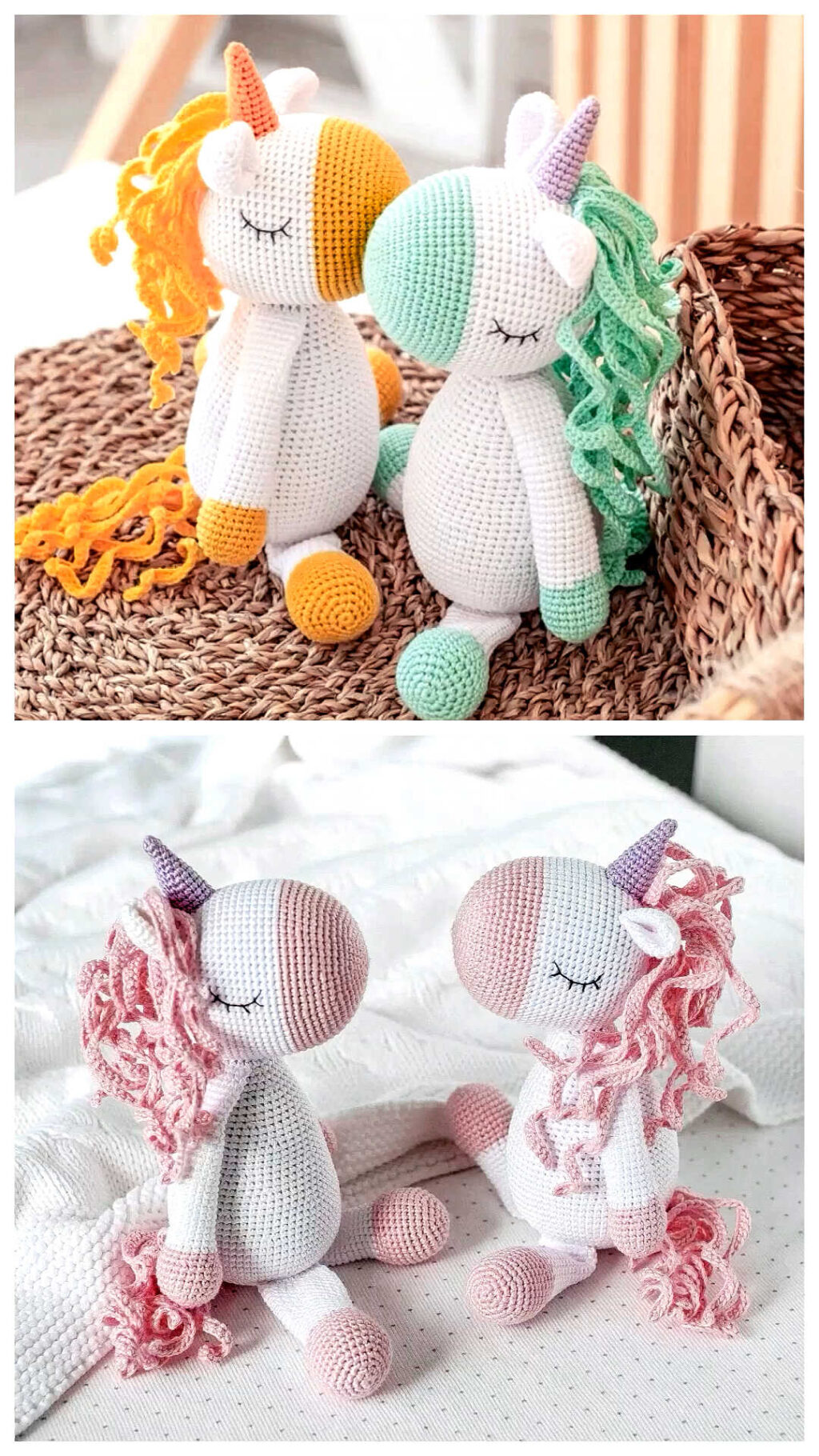 Unicorn Amigurumi Crochet Pattern
via RaulaToys, Etsy
Amigurumi Unicorn Free Crochet Pattern
via www.jenhayescreations.com
Mini Unicorn Rooni Amigurumi Crochet Pattern
via NansyOops, Etsy
Amigurumi Miniature Unicorn Free Crochet Pattern
via Marjan van der Leer, hobbii.com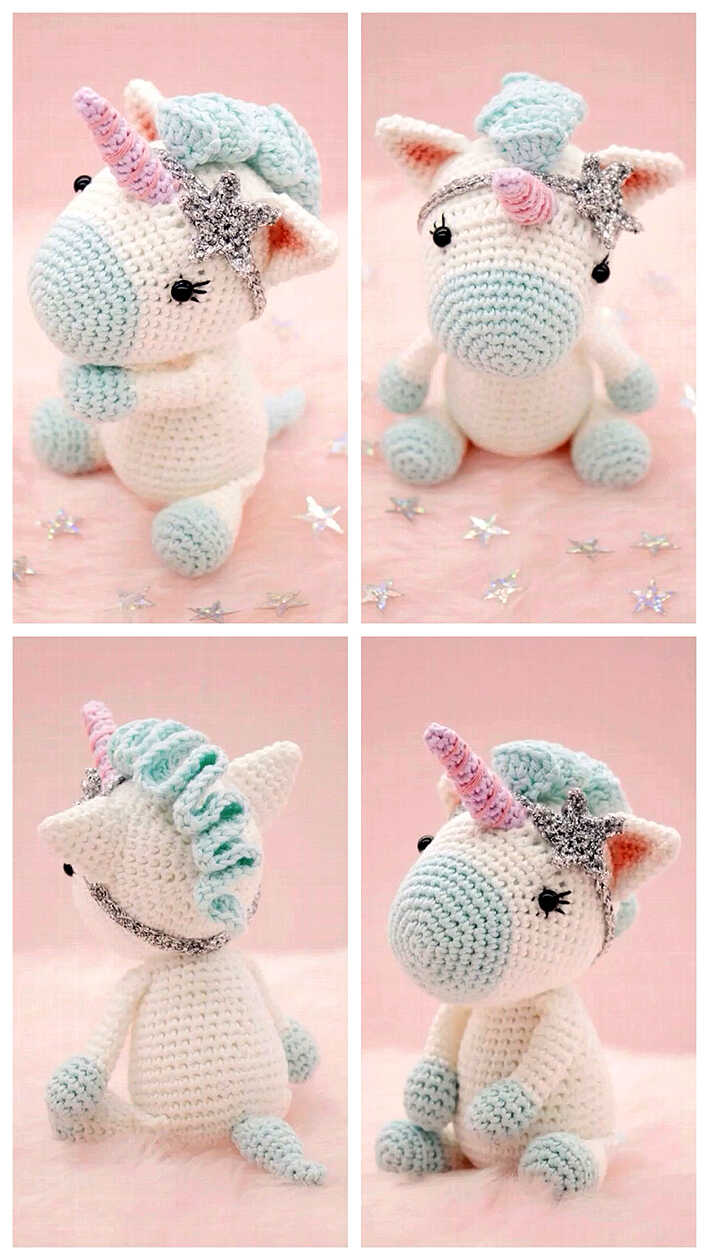 Aurora The Unicorn Amigurumi Crochet Pattern
via TheLittleHookCrochet, Etsy
Felicity The Unicorn Doll Amigurumi Crochet Pattern
via AmalouDesigns, Etsy
Amigurumi Unicorn (With Wings) Free Crochet Pattern
via www.craftpassion.com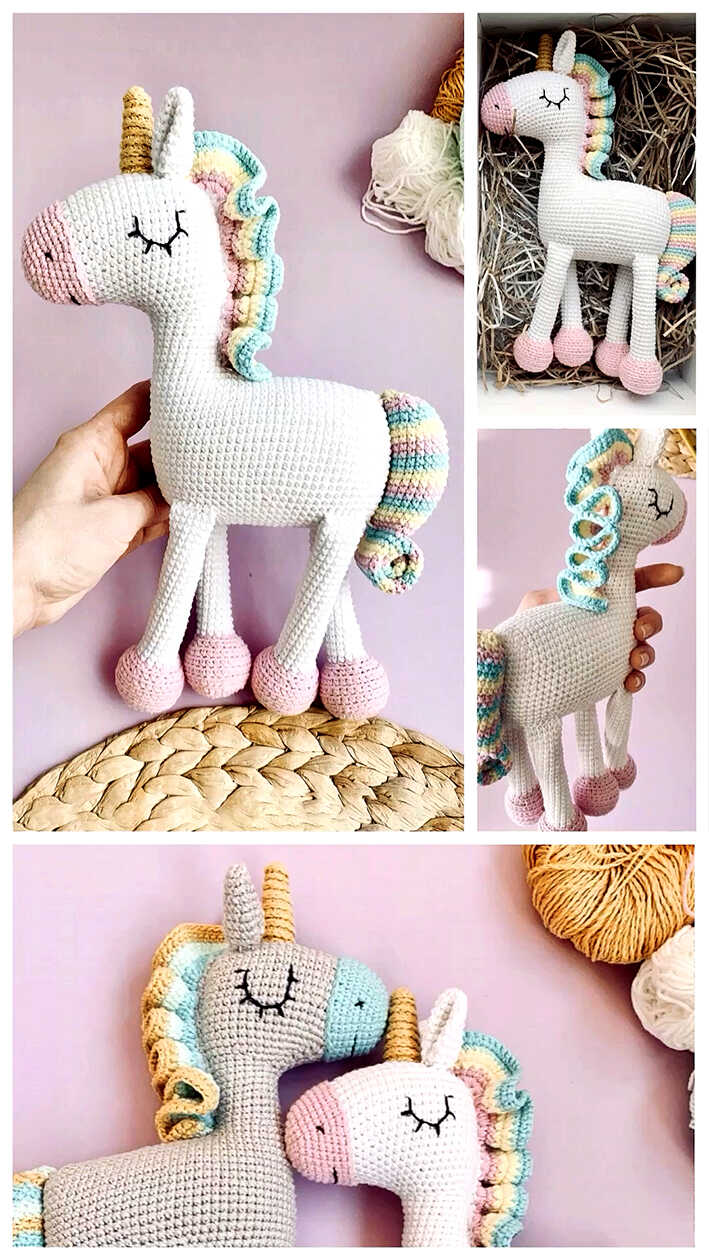 Unicorn Amigurumi Toy Pattern
via Momigurummi, Etsy