Amigurumi Doll Crochet Patterns
After the handsome gentlemen, it was time for our baby dolls. They are so beautiful that you won't be able to take your eyes off them. Come on, grab your favorite yarn and crochet hook and bring them to life for the princesses in your life.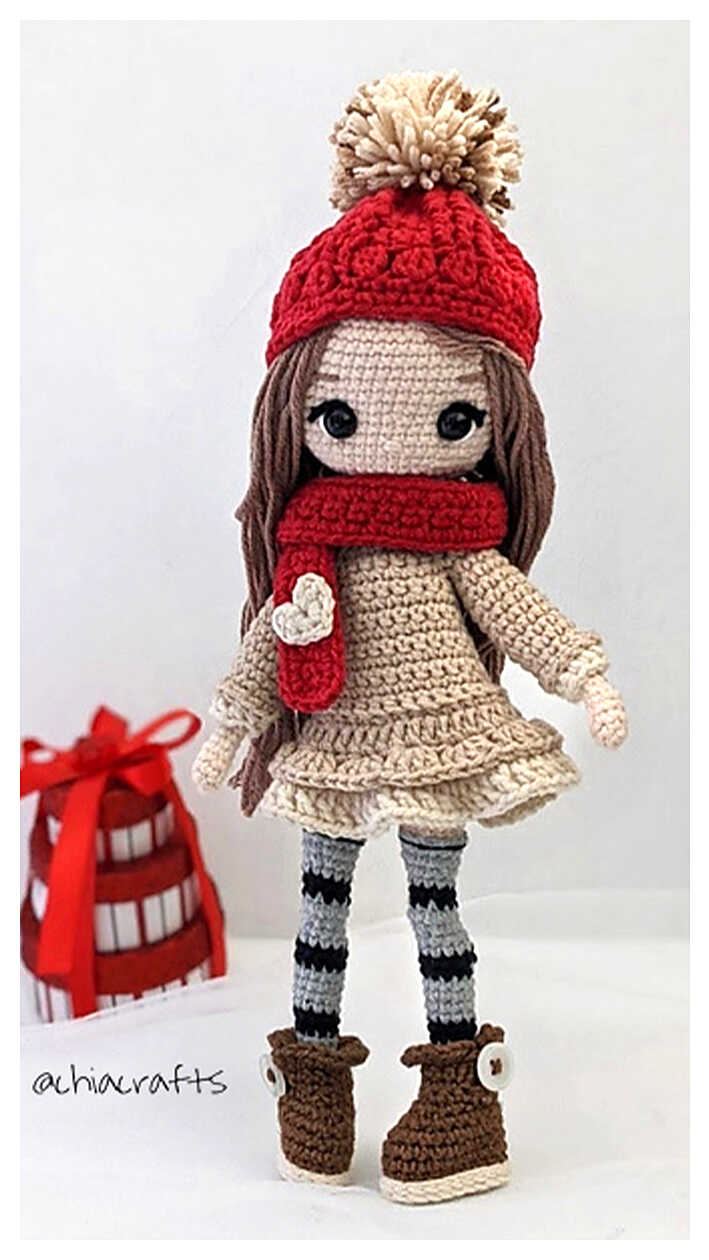 Pupetta Amigurumi in her Winter Outfit
Pupetta ready for winter…
via Chiara Cremon, ravelry.com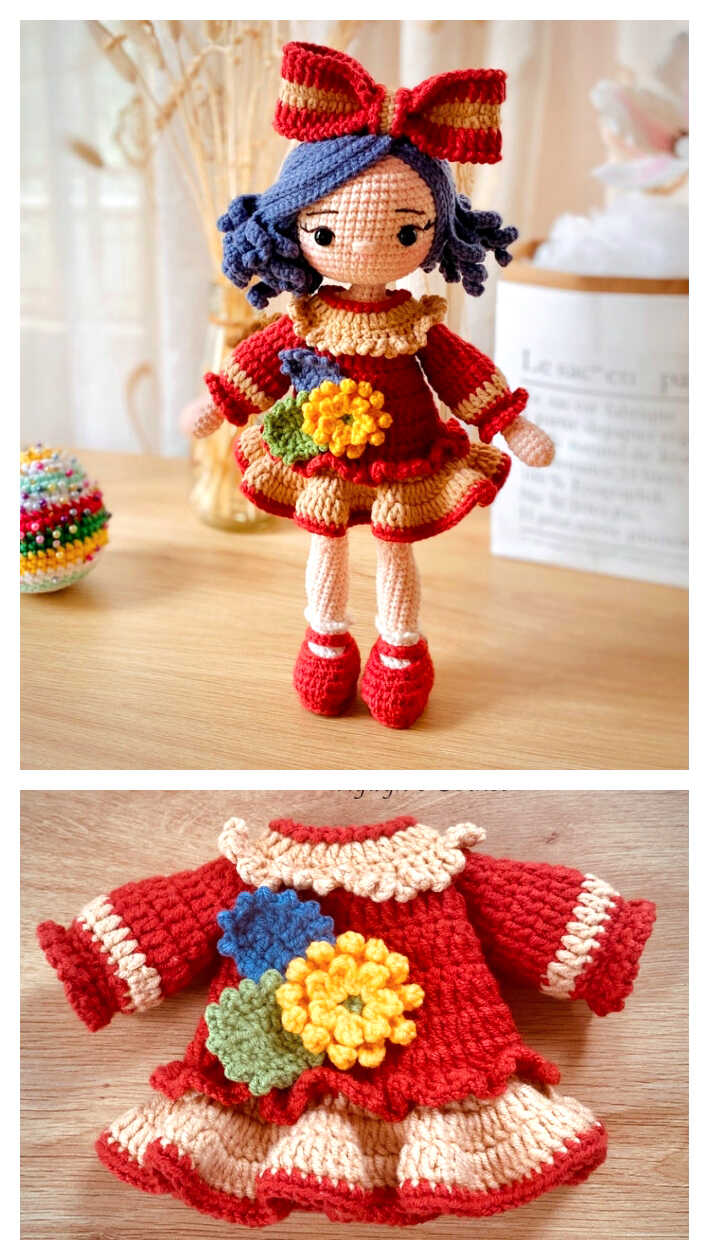 Autumn Chikka Doll Amigurumi Pattern
Autumn Chikka Doll's size will be approximately 25-26cm (~10 inches) from top to bottom. Dress and Shoes are removable.
via NywynsCorner, Etsy
Sakura Kimono Doll Free Amigurumi Pattern
Children and adult alike will adore this doll.
via, sweetsofties.com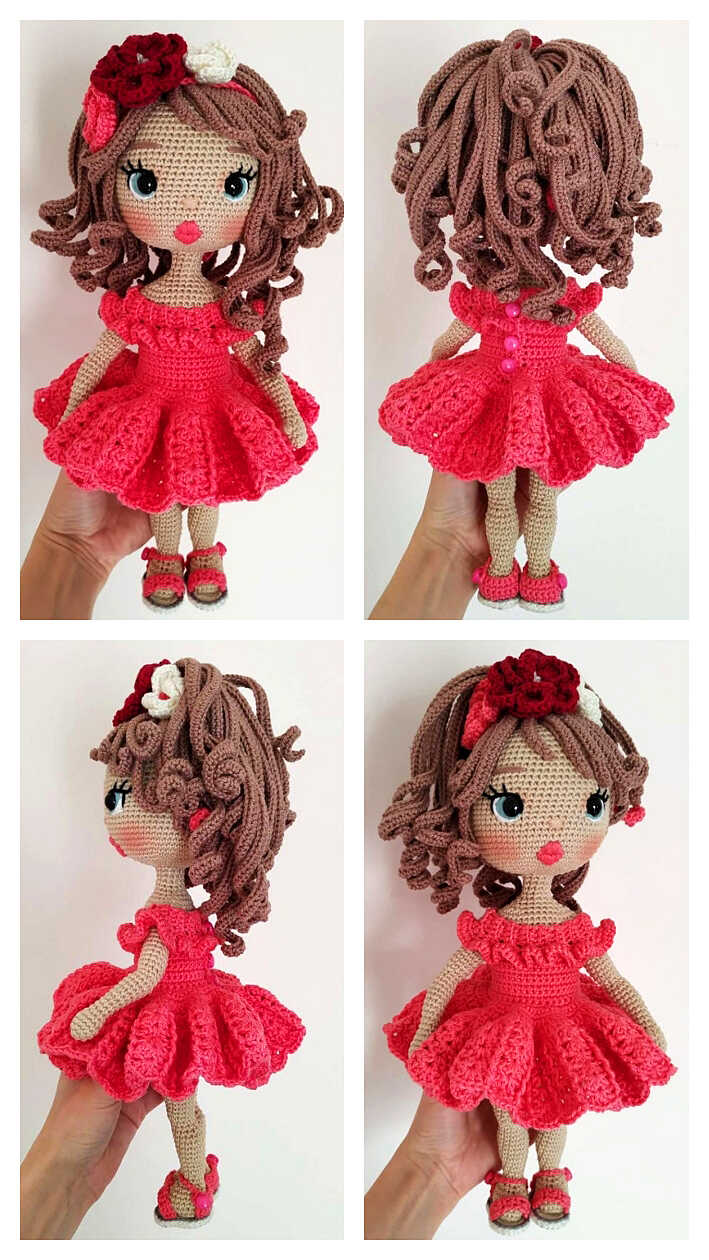 Astrid Doll Amigurumi Crochet Pattern
Astrid is ready to go dancing in a pink ruffled skirt and headband.
via CrochetPatternWorld, Etsy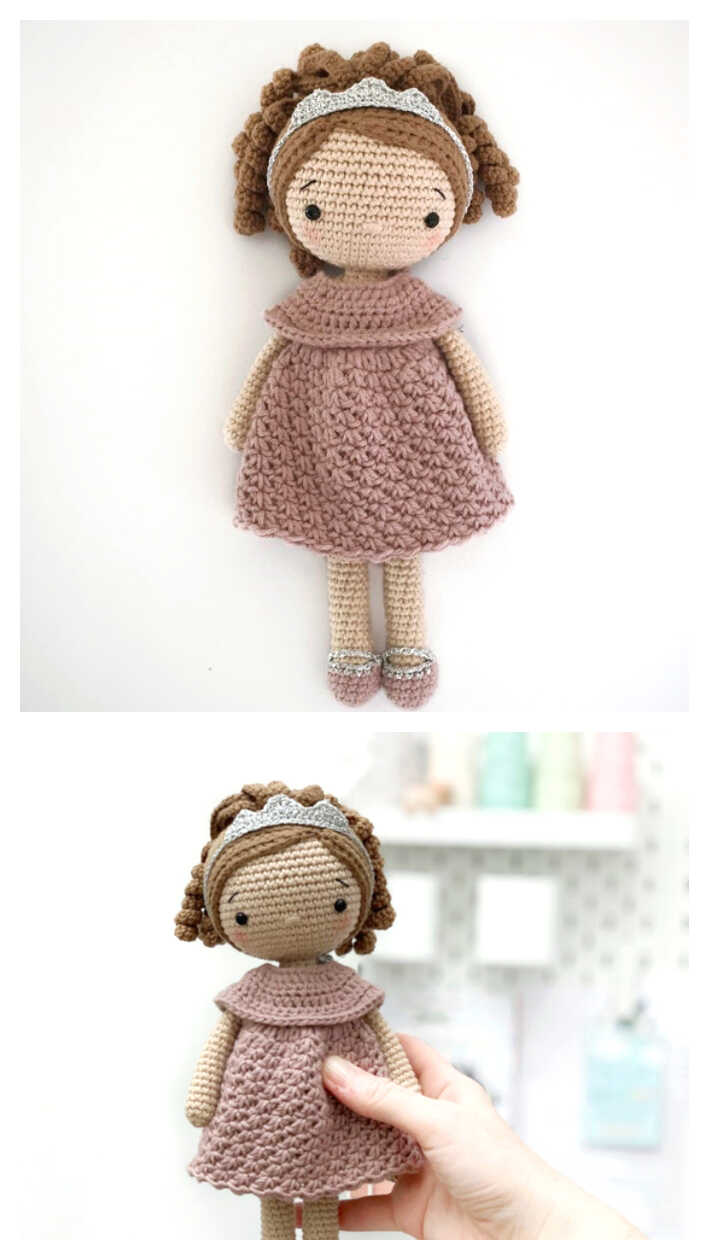 Sophie the Princess Amigurumi Crochet Doll
Measurements of Sophie the Princess. when using the same yarn and hook size is 22cm.
via Jojilie, Etsy
Belle Winter Dress Crochet Free Amigurumi Pattern
Belle it would make a great handmade gift.
via Chiara Cremon, ravelry.com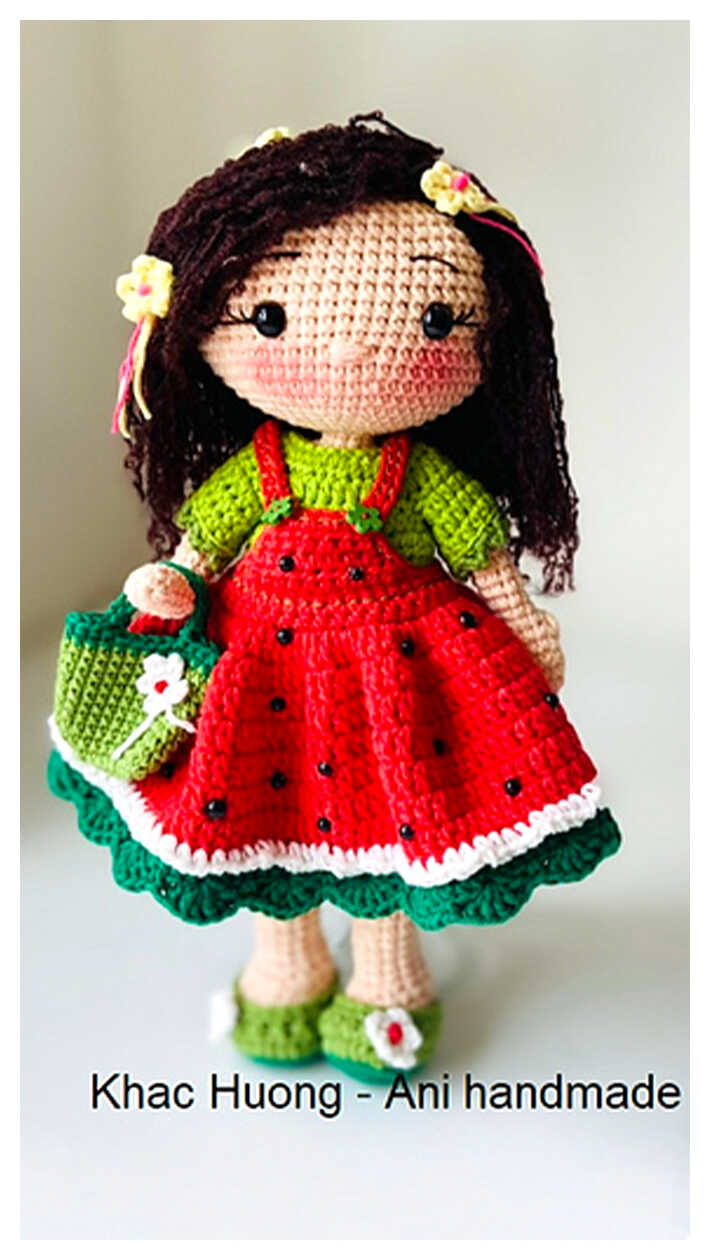 The Watermelon Girl Amigurumi Crochet Pattern
via Khac Huong, ravelry.com
Winter Explorer Doll – Amigurumi Free Pattern
This adorable, little girl wears a fur hood and flared dress. Her cozy, frost-colored outfit keeps her warm during the cold season.
via blog.clover-usa.com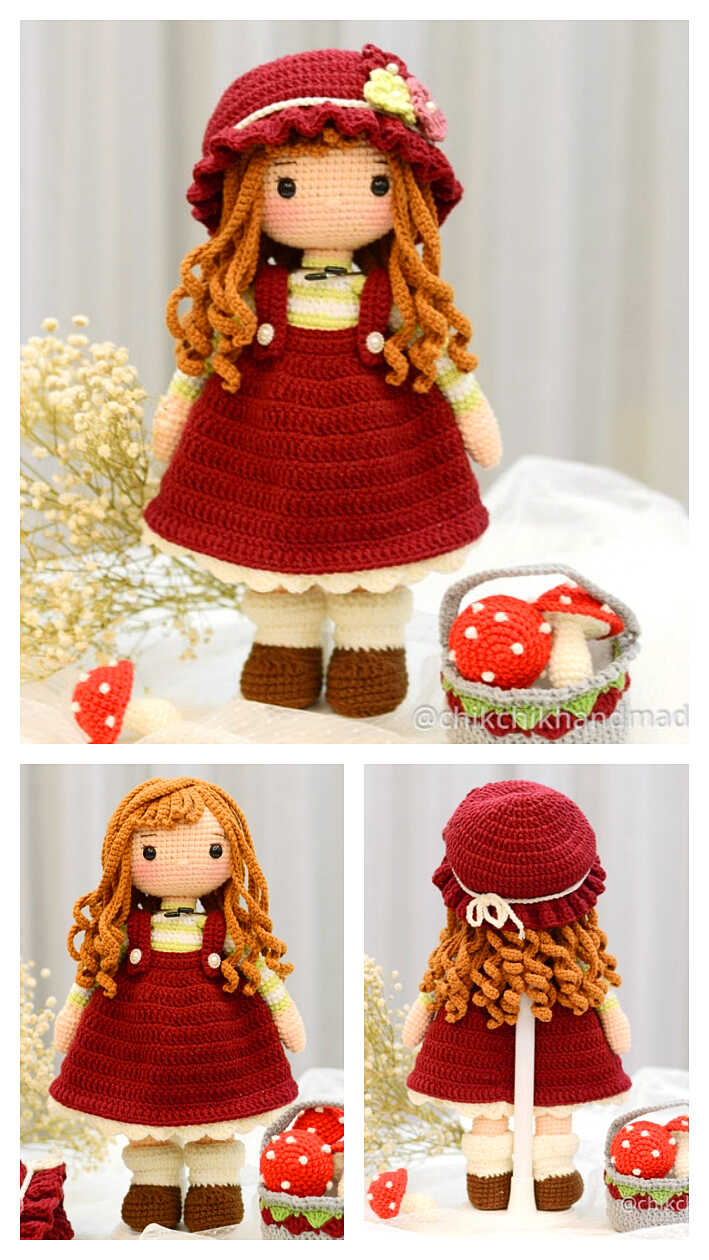 Annie Crochet Doll Amigurumi Pattern
The Annie Doll approximately 30cm tall. Skirt, shoes and hat are removalable.
via Chikchikhandmade, Etsy
Rachel Crochet Doll Free Amigurumi Pattern
This pint-sized doll makes a great toy for kids who love to play with small "pocket buddies".
via, crochet365knittoo.com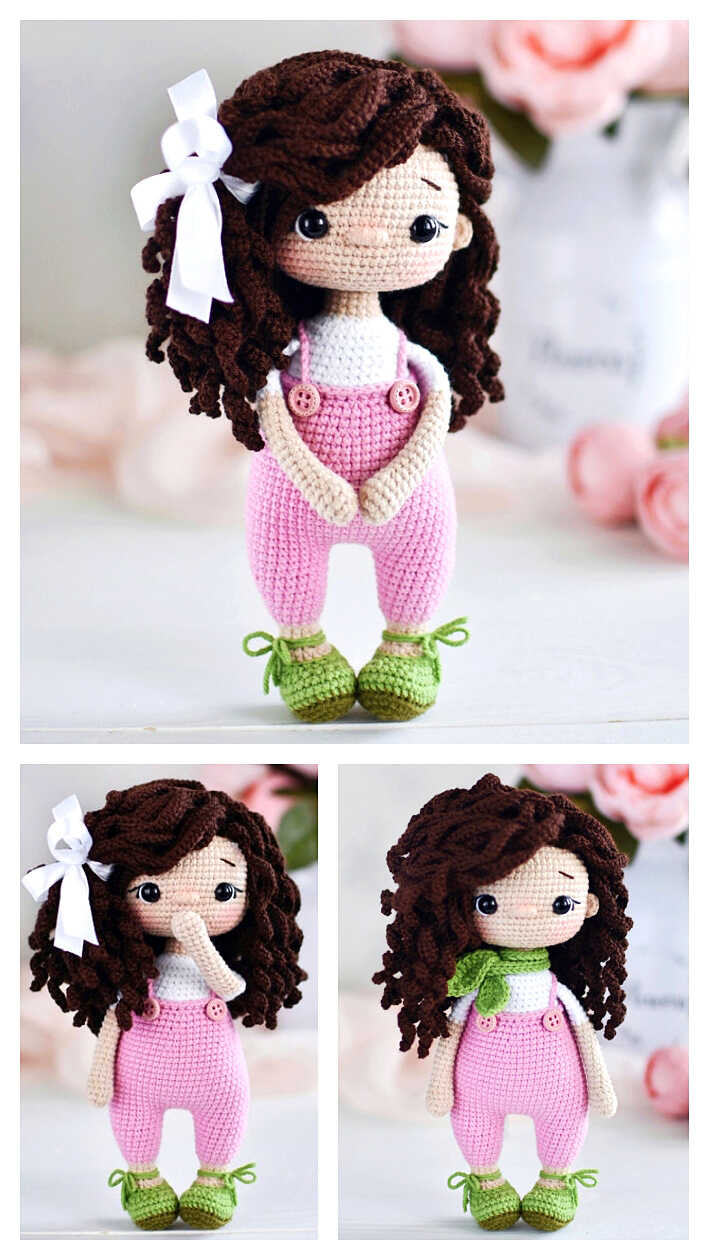 Little Doll Ellie Amigurumi Crochet Pattern
With the help of this pattern you are able to create a wonderful and unique handmade toy.
via LudatoysPatterns, Etsy
Vanellope Amigurumi Free Amigurumi Pattern
The finished doll should be around 9cm tall and 5cm wide.
via Chiara Cremon, ravelry.com
Friendy Melanie with Graceful Kitty Crochet Doll Amigurumi Pattern
These little cuties are great helpers and will be very happy to settle in every children's room. Your kids are gonna love them!
via AradiyaToys, Etsy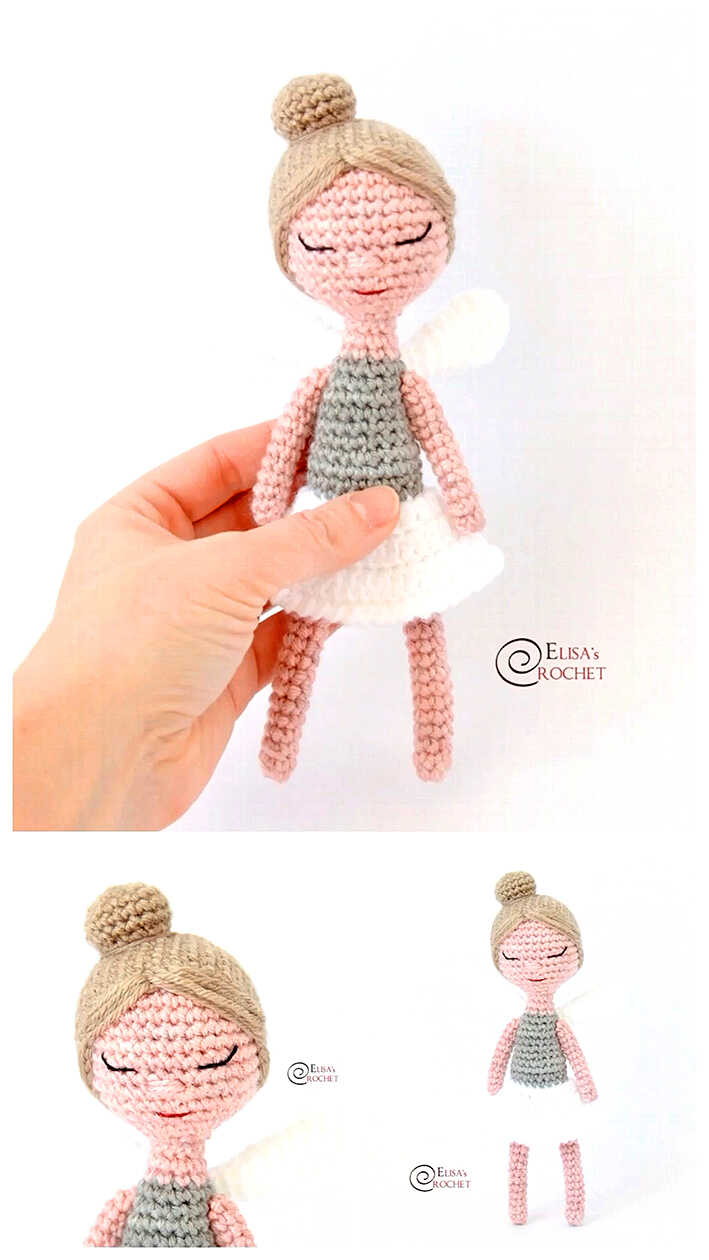 Sweet Fairy Free Amigurumi Crochet Pattern
You're looking for a sweet baby shower gift for a baby girl , this pattern is just perfect for you!
via, elisascrochet.com
Crochet Pattern Doll Amigurumi Emily and Snowman
Choose you favorite yarn and in your favorite colors and you'll have fun!
via crochetece, Etsy