Cute Amigurumi Frog Patterns
If you are on the hunt for a Frog Amigurumi Pattern you are going to love this cute collection. There's something for everyone …
Baby Frog Amigurumi Free Crochet Pattern
via Elisa's Crochet
Swimming Frog Amigurumi Free Crochet Pattern
via blog.amigurumiallfreepatterns.com
Frog Amigurumi Crochet Pattern
via One And Two Company, Etsy.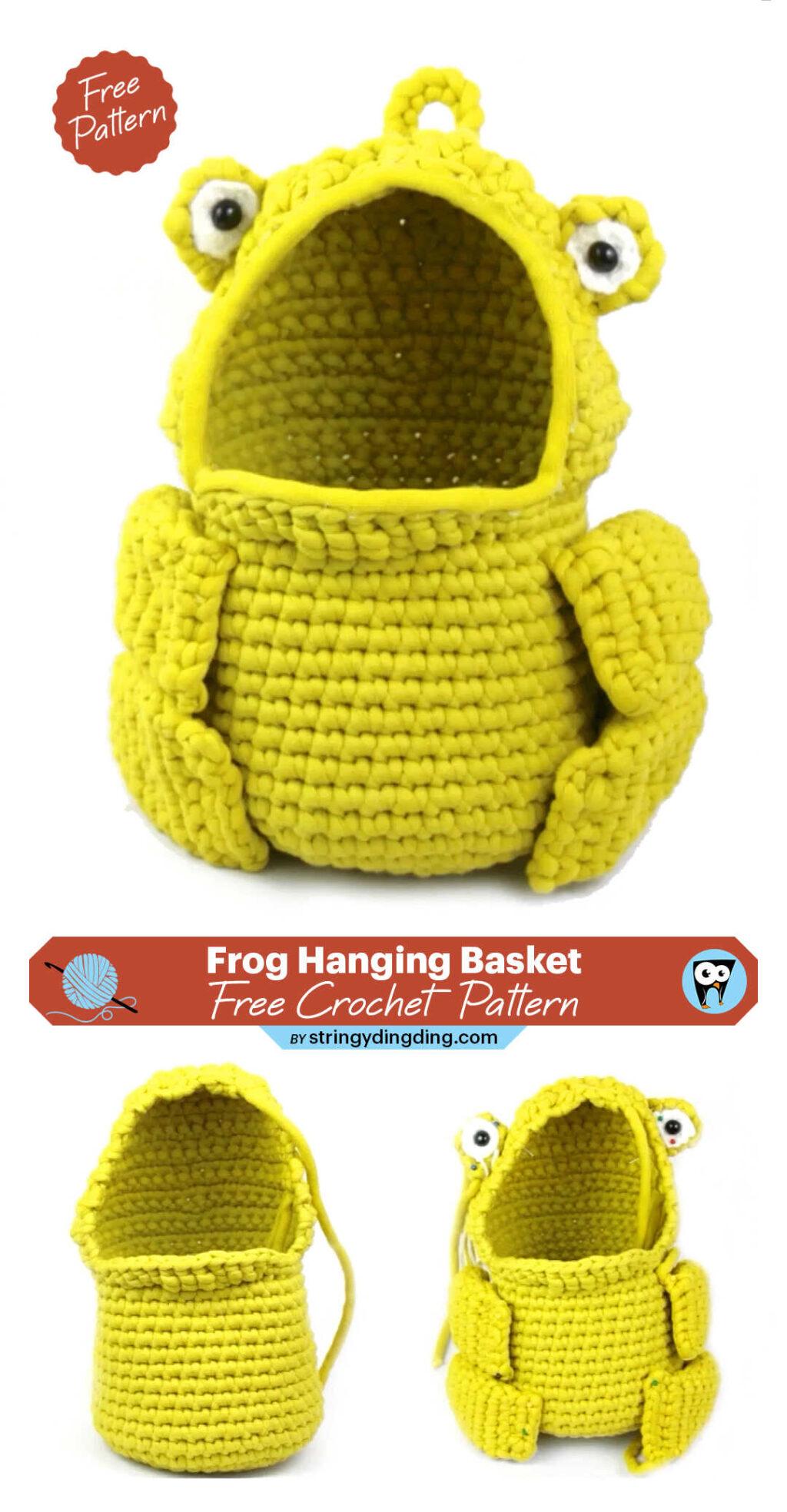 Frog Hanging Basket Free Crochet Pattern
via stringydingding.com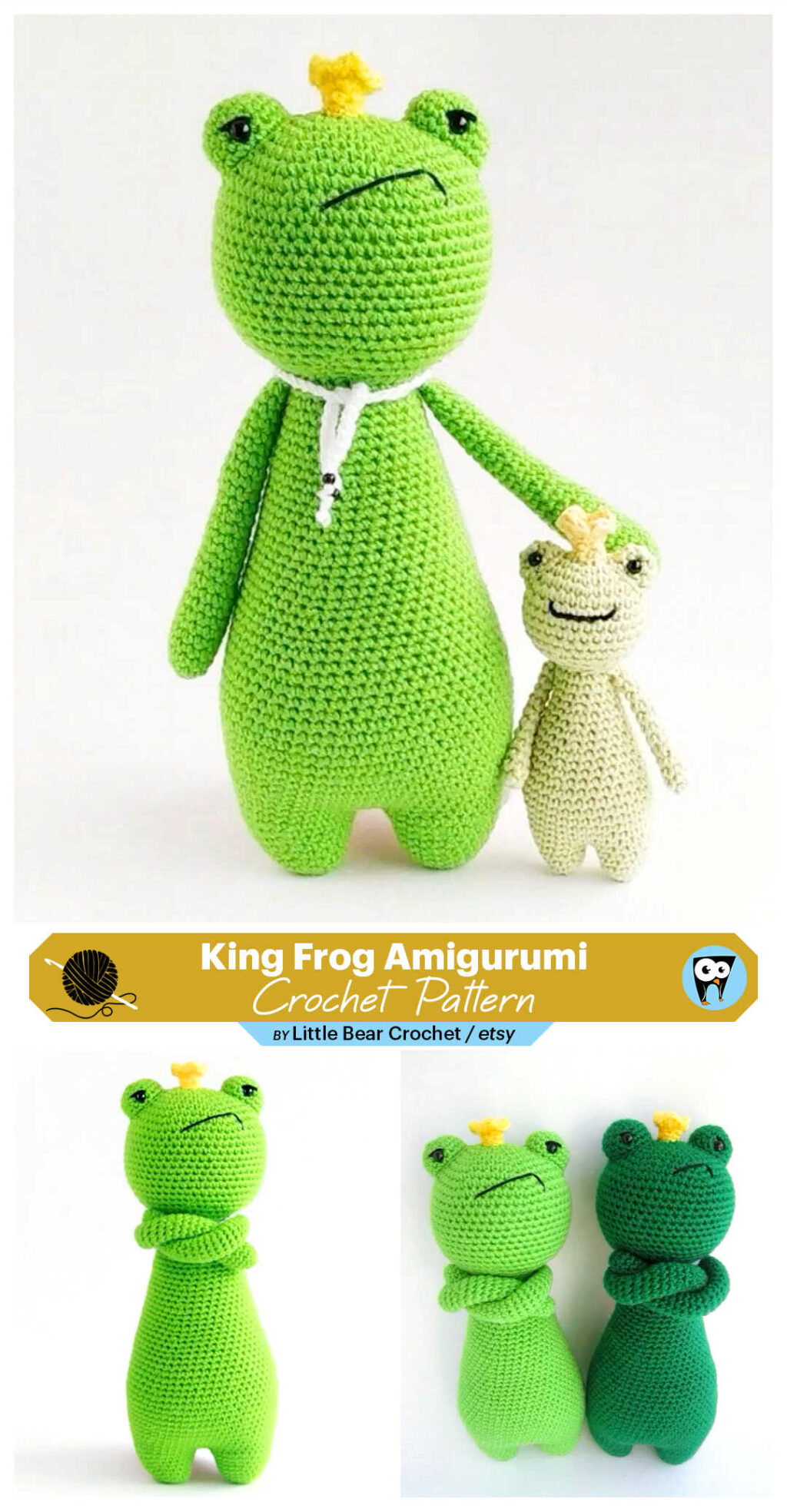 King Frog Crochet Amigurumi Pattern
via Little Bear Crochets, Etsy.
Amigurumi Female Frog Free Pattern
via @little_bear_toys, AlwaysFreeAmigurumi.com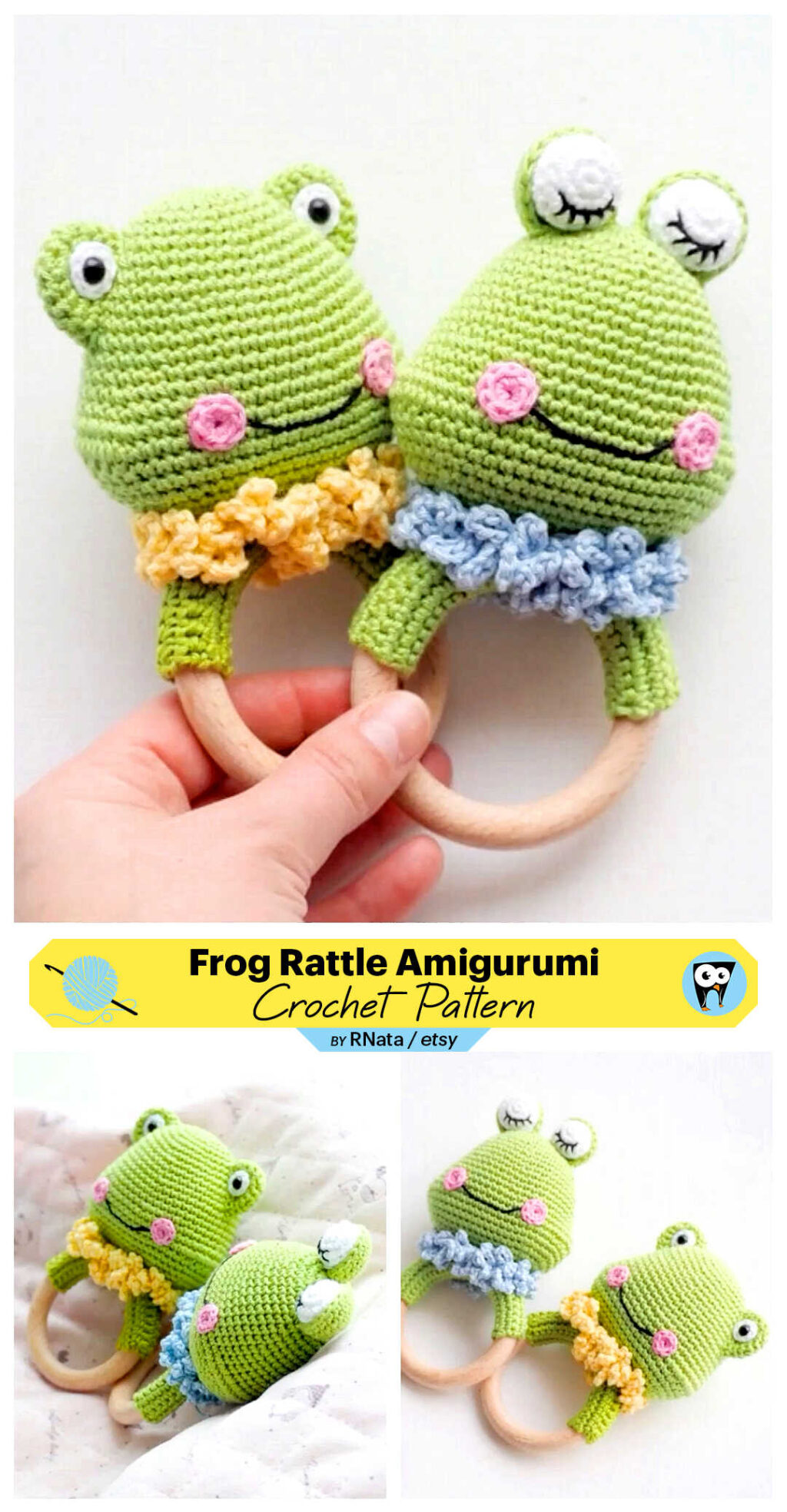 Crochet Frog Teether/Rattle Pattern
via RNata, Etsy.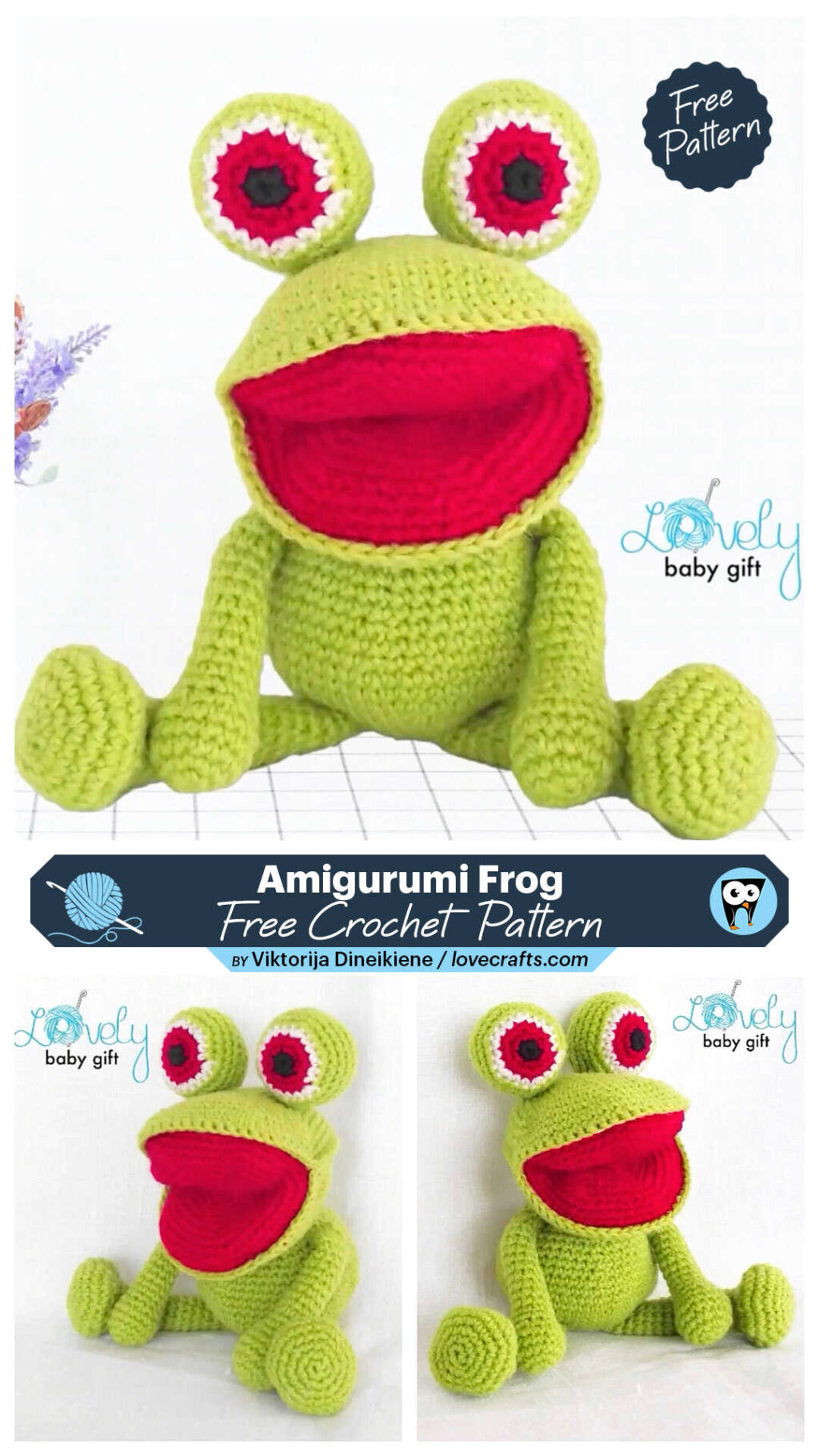 Free Amigurumi Frog Pattern
via Viktorija Dineikiene, lovecrafts.com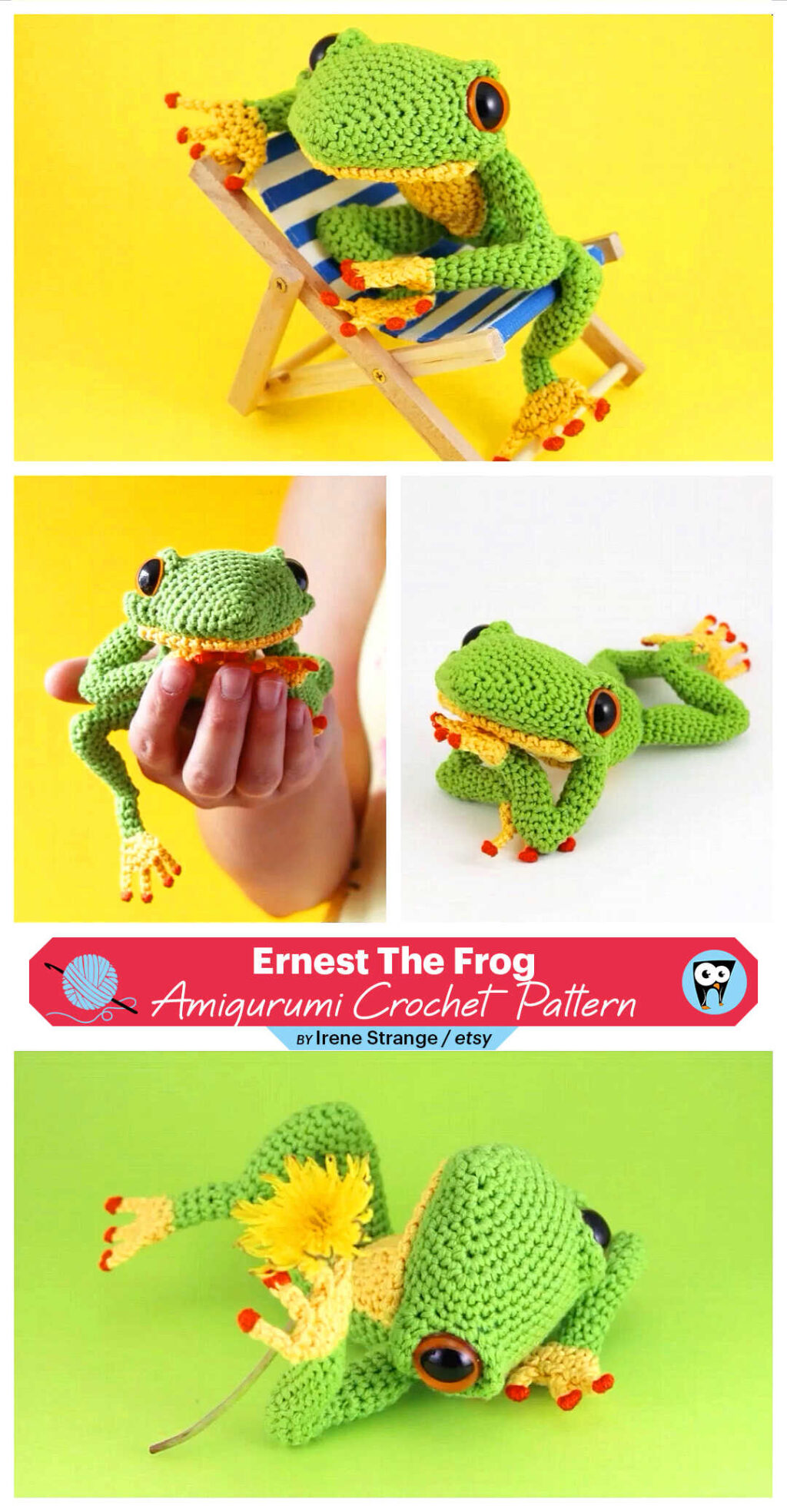 Ernest The Frog Amigurumi Crochet Pattern
via Irina Strange, Etsy.
Mia The Frog Free Crochet Pattern
via graceandyarn.com