Cutest Amigurumi Octopus Crochet Patterns
If you're looking for a Amigurumi Crochet octopus Pattern, we have found the cutest versions ever! When you scroll down the page, you will find paid and free amigurumi octopus patterns. Check them out now and Pin your favorites.
Crochet Pattern Amigurumi Fish Octopus
If you are in the right mood, take a hook and yarn and make some nice cutie for you too.
via Magicfilament, Etsy.com
Otto the Octopus – Amigurumi Crochet Pattern
If you're in need of a big hug and a bucketful of love then Otto the Octopus is the one you want.
via mojimojidesign, Etsy.com
Octopus Crochet Pattern
Crochet octopus is a great project for newborn and perfect gift for baby.
via RNata, Etsy.com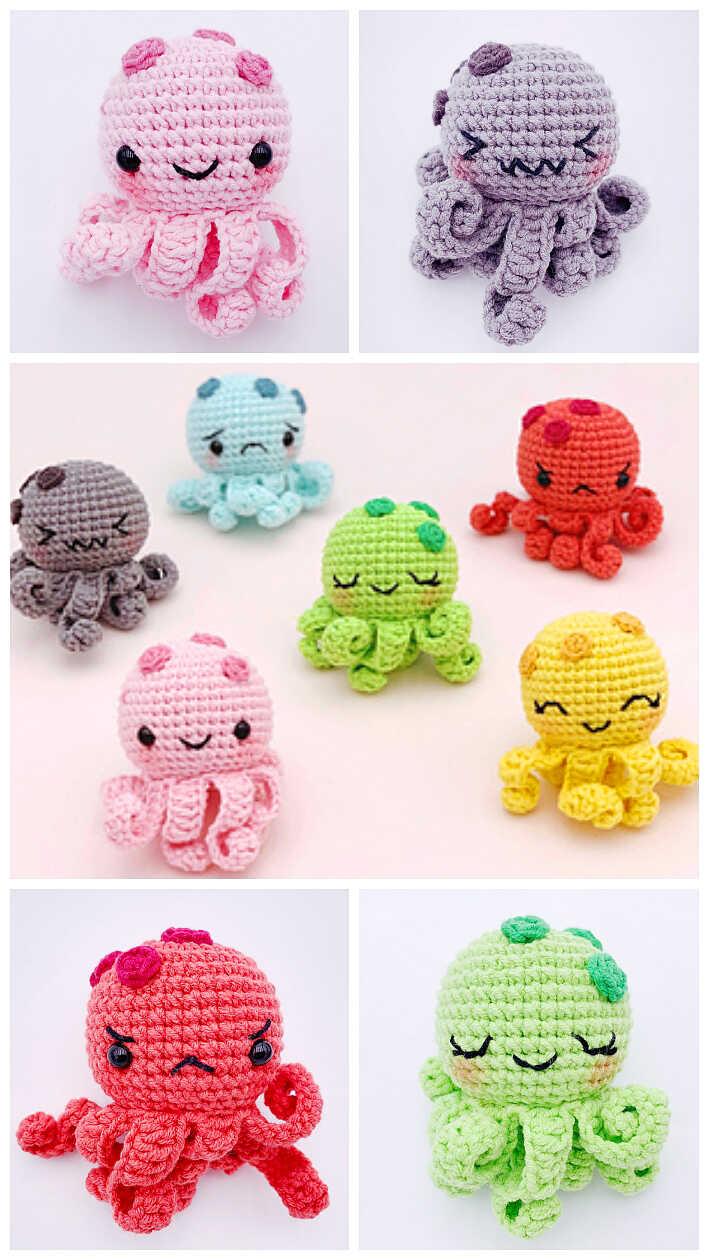 The Color Octopus
You can use it as a keychain, a little friendly octopus on your desk, or create them in all colors of emotion.
via khuccay.com
Crochet Amigurumi Octopus Pattern
It can be a great accessory for your car, bag or backpack. And of course wonderful gift idea.
via AmigurumiJoys, Etsy.com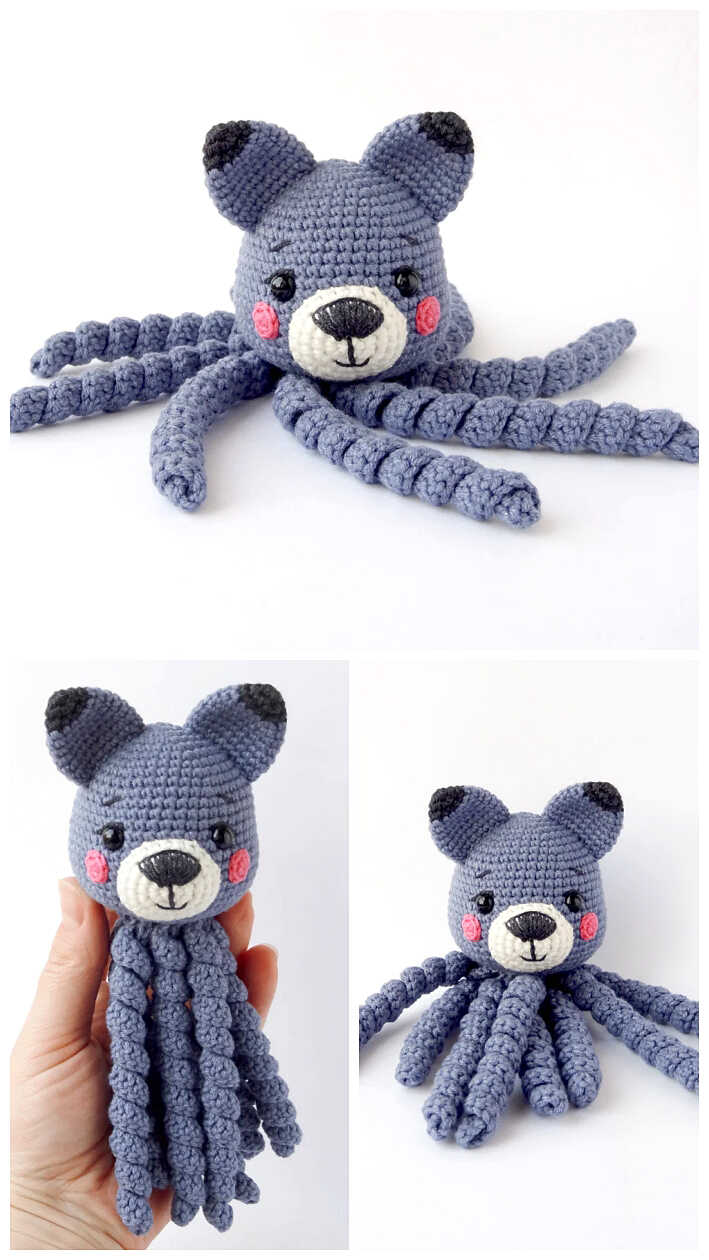 Wolf Octopus Crochet Pattern
This crochet pattern is a great project for beginners. Make this cute and easy Wolf Octopus in a few hours. It can be great present for anyone!
via JuliHMtoys, Etsy.com
Ostin the Octopus Crochet Pattern
With eight legs for the hug and three hearts for the love he'll leave you feeling like the world's most cherished human being.
via UsolyaAwesomeCrochet, Etsy.com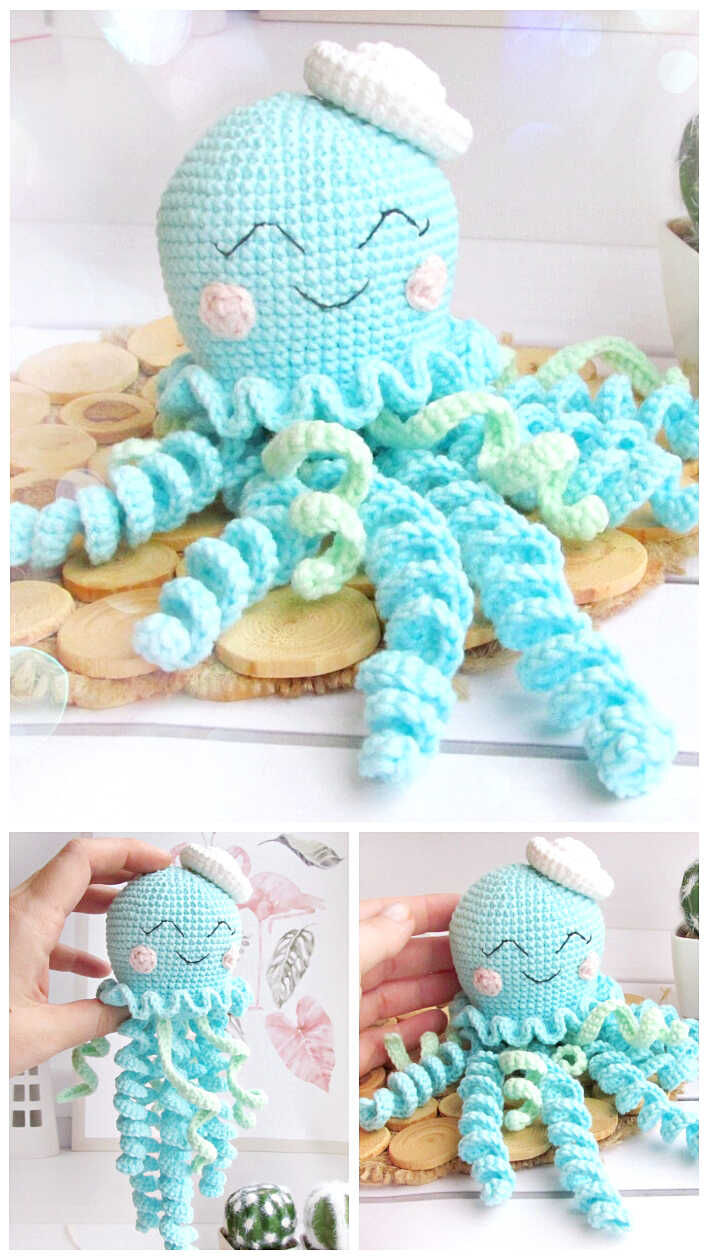 Amigurumi Octopus Crochet Pattern
This cute crochet amigurumi octopus will be very happy to settle in every children's room. Your kids are gonna love them!
via EasyCrochetDesigns, Etsy.com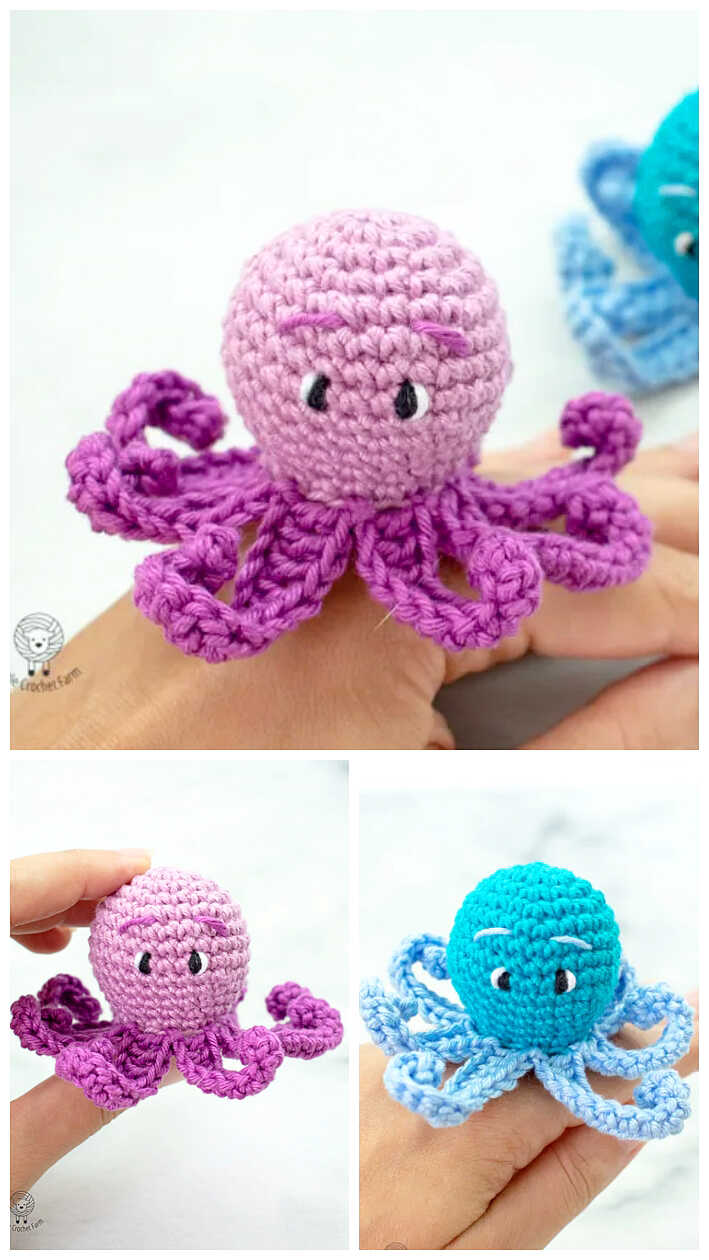 No Sew Baby Octopus Free Amigurumi Pattern
Searching for a no-sew amigurumi pattern, or a fast crochet project, or maybe just a cute kawaii amigurumi?! This pattern is for you!
via littlecrochetfarm.com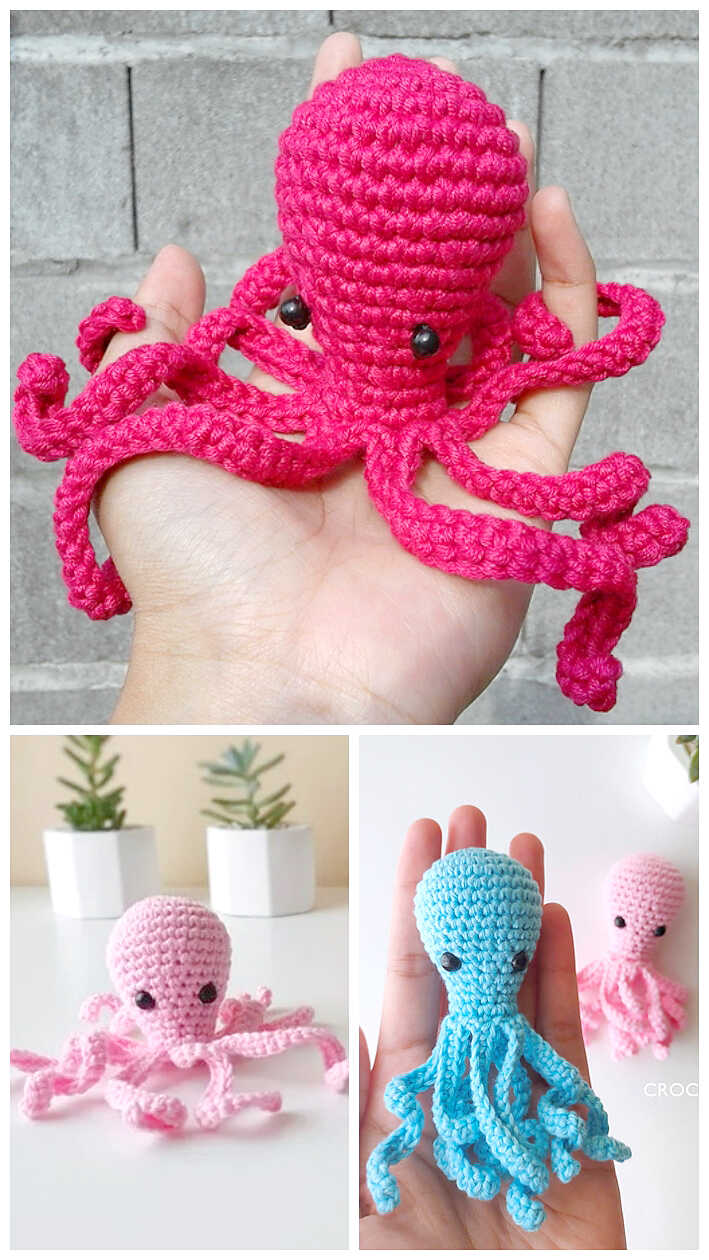 Simply Cute Octopus Crochet Pattern
This Simply Cute Octopus is worked without sewing and is a beginner friendly crochet pattern.
via crochethea.com
Amigurumi Crochet Octopus Pattern
Amigurumi crochet pattern toy is favorite gift for adults and kids, you can make it yourself with this easy crochet pattern.
via CrochetSweetPatterns, Etsy.com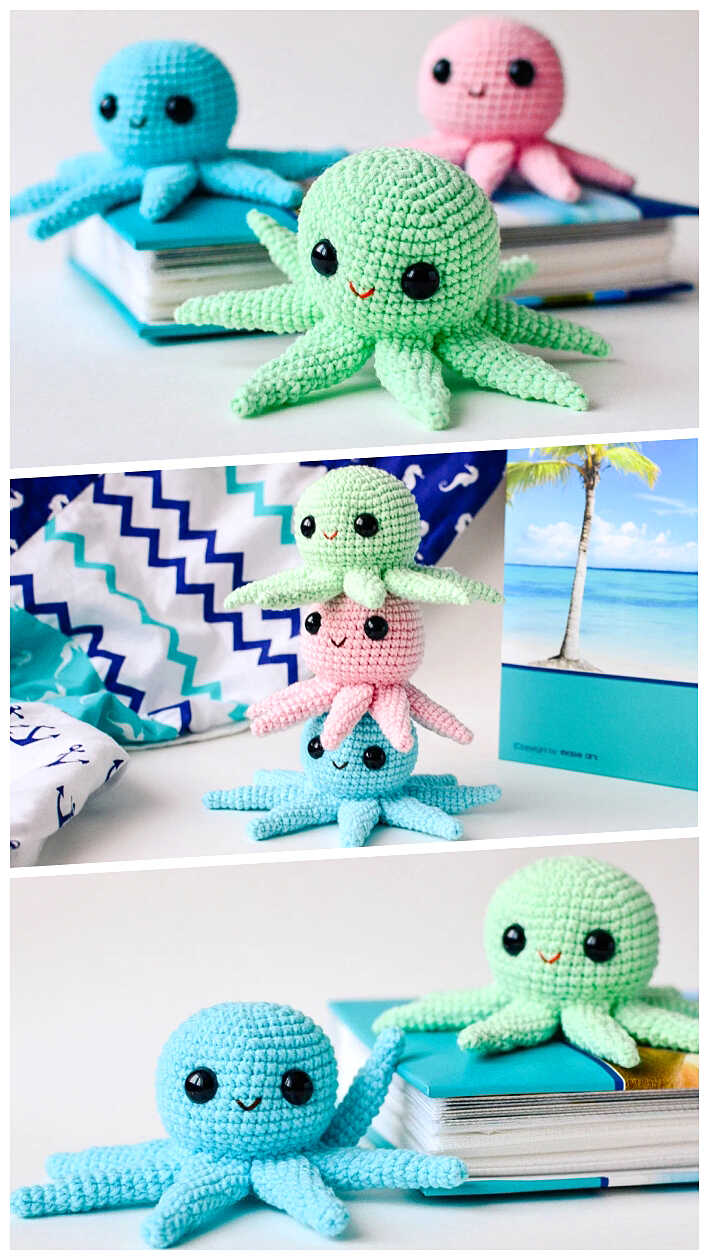 Amigurumi Octopus Crochet Pattern
Have you ever thought that you can meet a cute octopus that you can make yourself?
via GennadiShop, Etsy.com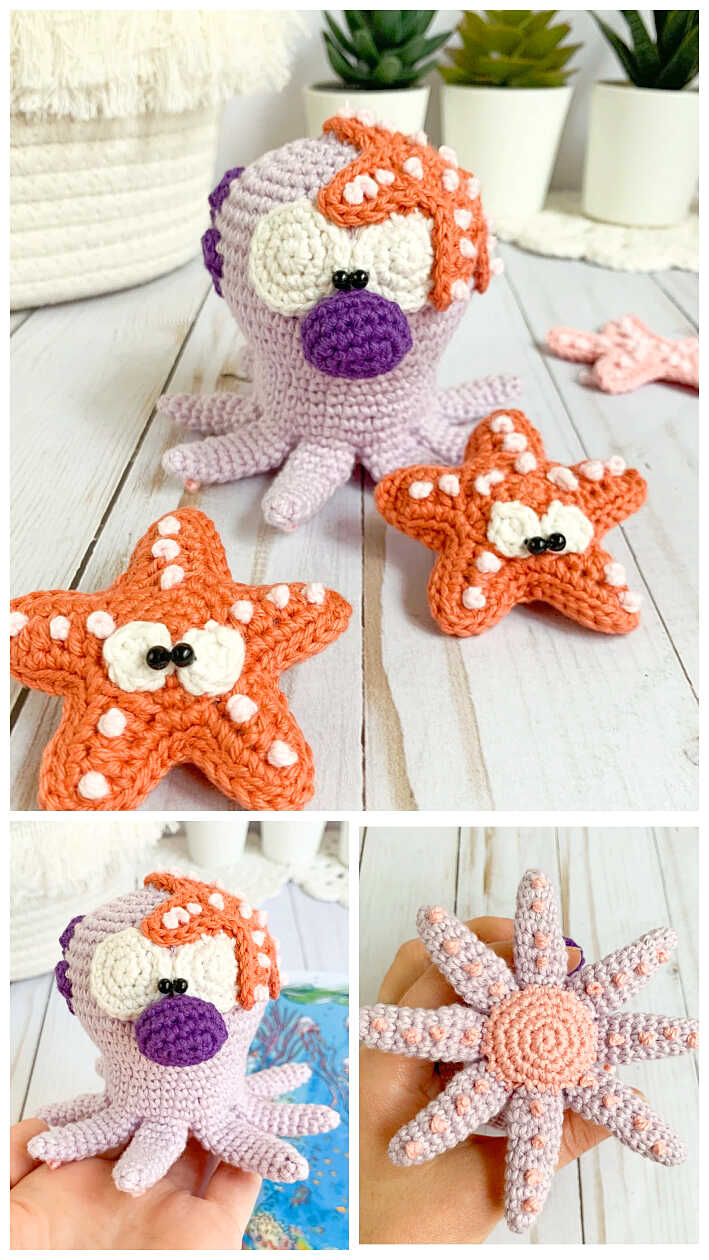 Octopus and Starfish Amigurumi Crochet Pattern
This is the crochet pattern of a very funny little Octopus and Starfish toys. Even if you are a beginner in crocheting you will manage to create it.
via JuliaKaPattern, Etsy.com
Little Octopus Annie – Free Crochet Pattern
Needed skills: easy/ intermediate
The finished octopus is 7 cm height (without tentacles) and 6 cm width in the widest point.
via vendulkam.com
Olivia the Octopus Pattern
Meet the Olivia.!!
Final measurement for the finished octopus will be 5.5 inches (14 cm) tall, and 7.5 inches (19 cm) wide (with tentacles outspread).
via TheresasCrochetShop, Etsy.com