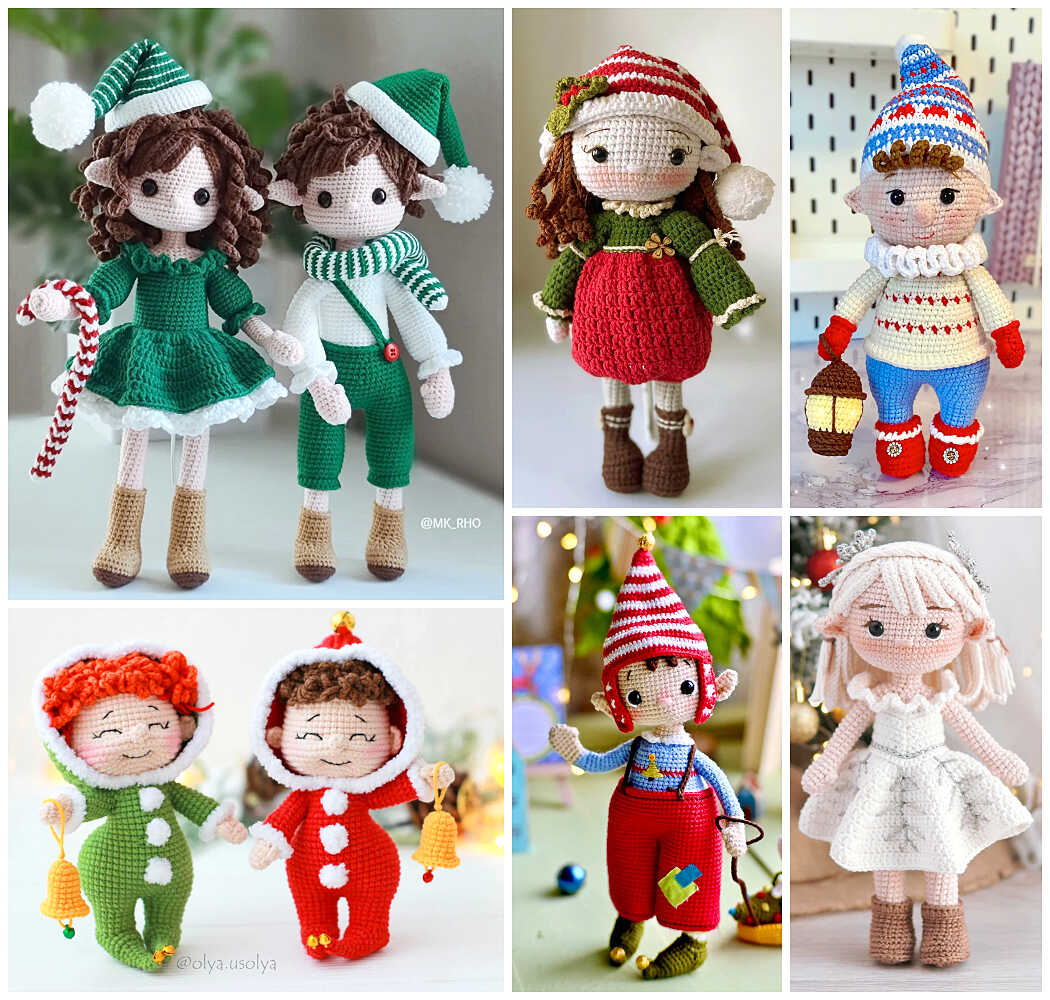 Lovely Elf Amigurumi Crochet Patterns
If you're looking for a Amigurumi Crochet elf Pattern, we have found the lovely versions ever! When you scroll down the page, you will find paid and free amigurumi elf patterns. Review all the carefully selected ideas, and don't forget to pin your favourites.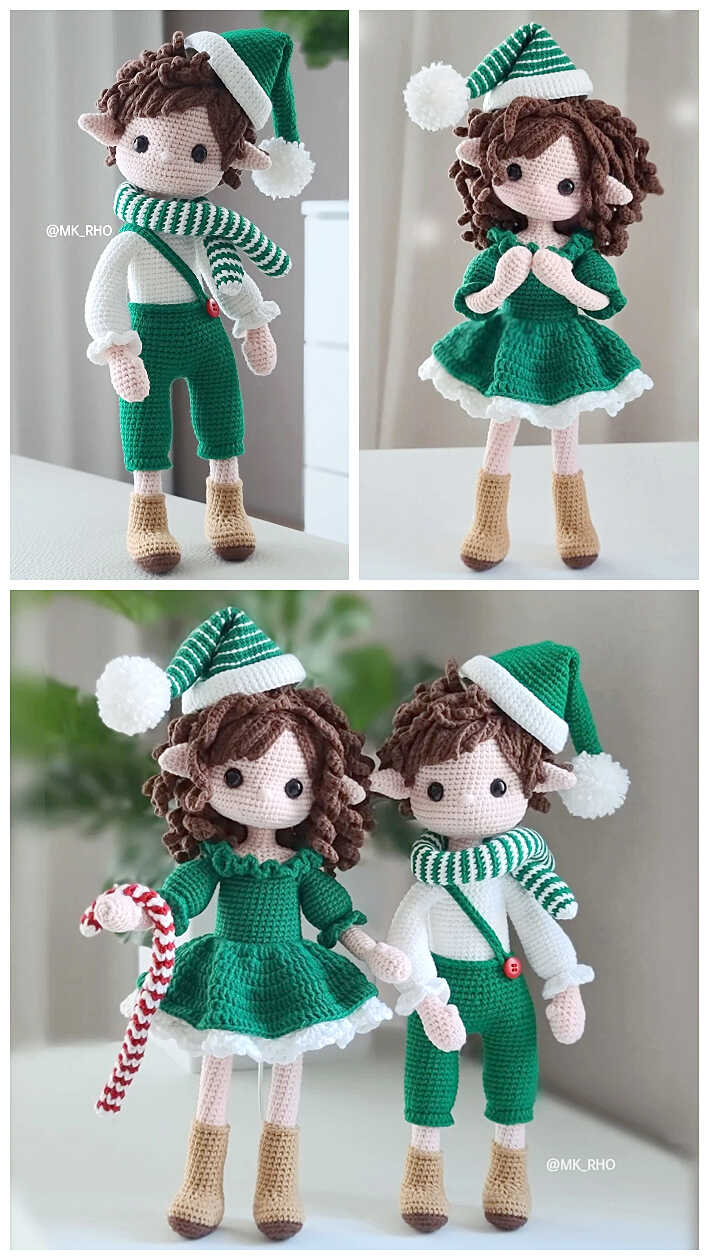 Crochet Elf Doll Amigurumi Pattern
Following this pattern, "Christmas Elf" will be approximately 33cm height with hat.
via MKRHO, Etsy.com
Crochet Christmas Elf Amigurumi Free Pattern
To gift your children a beautiful handmade crochet doll at Christmas time, follow the free amigurumi pattern instruction right now and complete the cute doll.
via blog.amigurumiallfreepatterns.com
Crochet Pattern Christmas Elf Pattern
So are you ready to work on this cute little elves? Grab your yarn and hook and join we in this fun project!
via UsolyaAwesomeCrochet, Etsy.com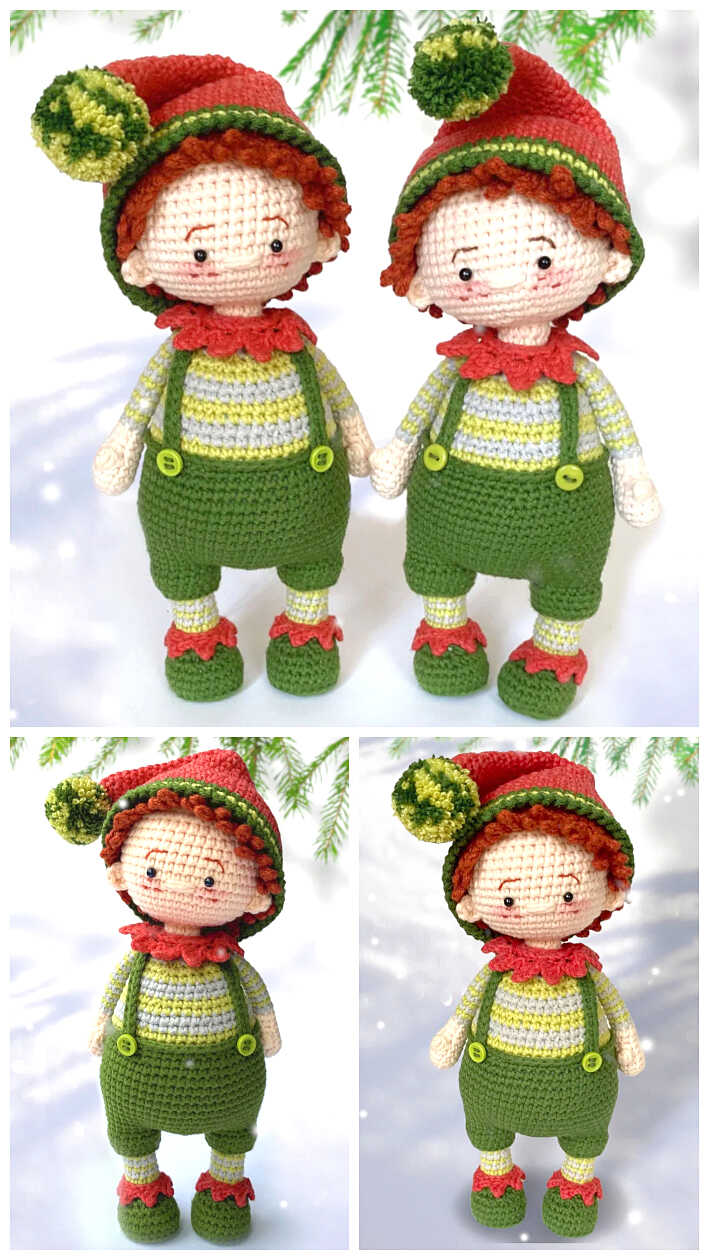 Matthew the Christmas Elf Crochet Amigurumi Doll Pattern
Doll is approximately 21 cm from head to toe (8,5″). He is made of soft cotton yarn, good humour and love.
via KnitAmiracle, Etsy.com
Christmas Elf Dolls Amigurumi Pattern
Finished size approx. 19 cm (7 inches) tall using the materials stated in the pattern.
via JuliiaPyha, Etsy.com
Amigurumi Doll in Christmas Elf Outfit Pattern
Our amigurumi doll in Christmas Elf outfit is the perfect way to send someone Christmas greetings this year! Measuring 5.5 inches tall, this crochet doll, ideal size to tuck into a bag, put on a shelf, or display near a Christmas tree.
via amigurumi.today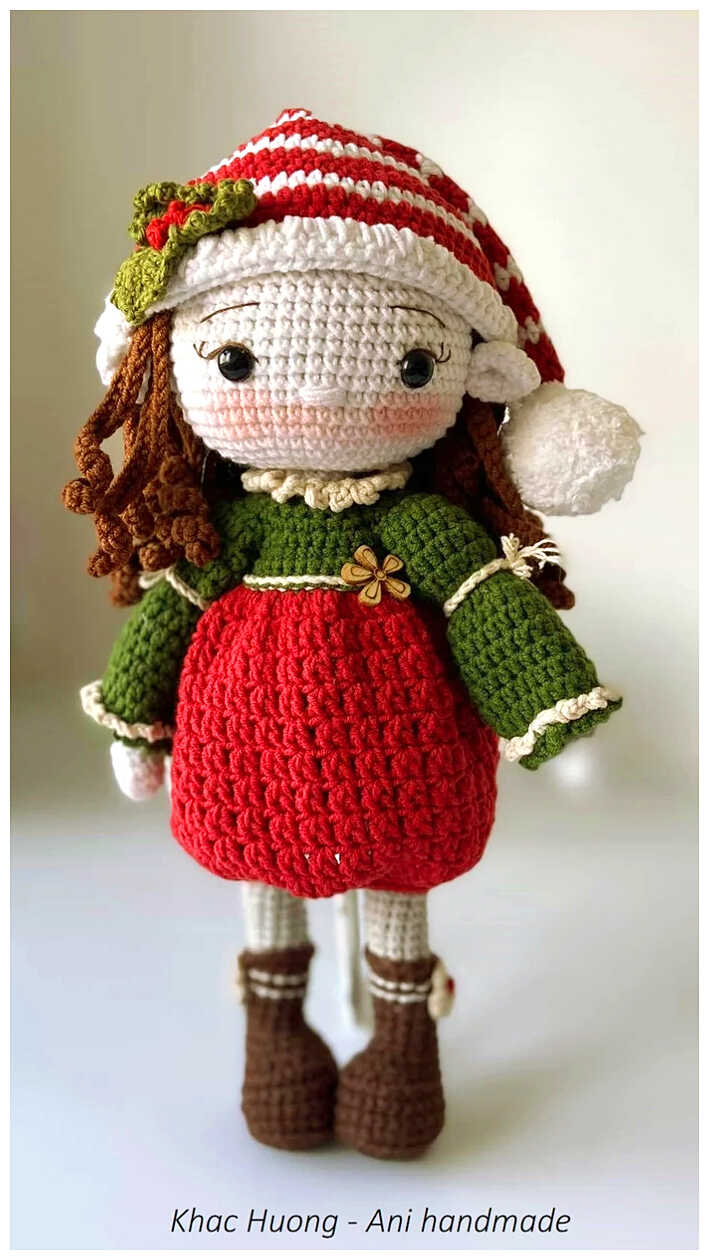 Amigurumi Elf Doll Crochet Pattern
The christmas elf doll is about 28 cm tall if crocheted crochet hook size 2.3 mm .
via AnihandmadehouseVN, Etsy.com
Crochet Elf Doll Pattern
Amigurumi crochet pattern doll is favorite gift for adults and kids, you can make it yourself with this easy crochet pattern.
via CrochetSweetPatterns, Etsy.com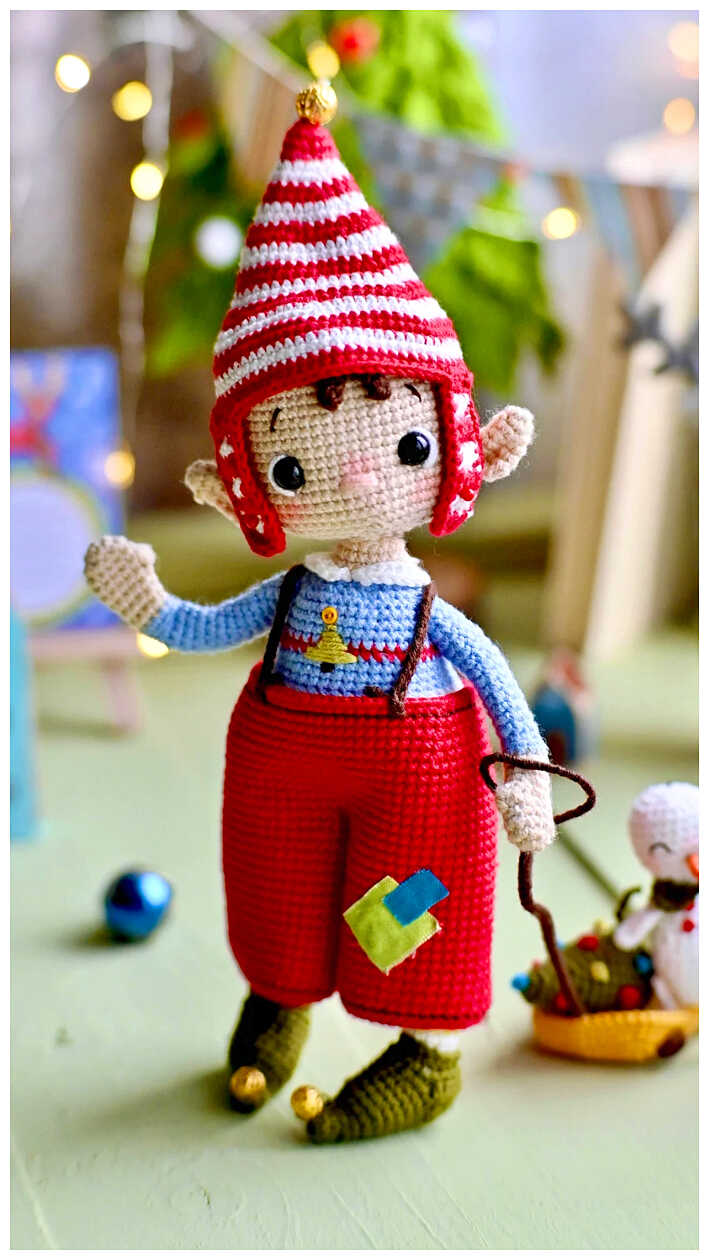 Crochet Pattern for Elf Mikey
This crochet pattern will help you to create the Amigurumi elf Mikey.
Easy amigurumi pattern for beginners.
via Alinettoysdesign, Etsy.com
Elf Christmas Ornament Free Amigurumi Pattern
Crocheted with needle size 1.75 or 2mm, the finished size of this amigurumi crochet mini elf is about 11cm.
via littlecrochetfarm.com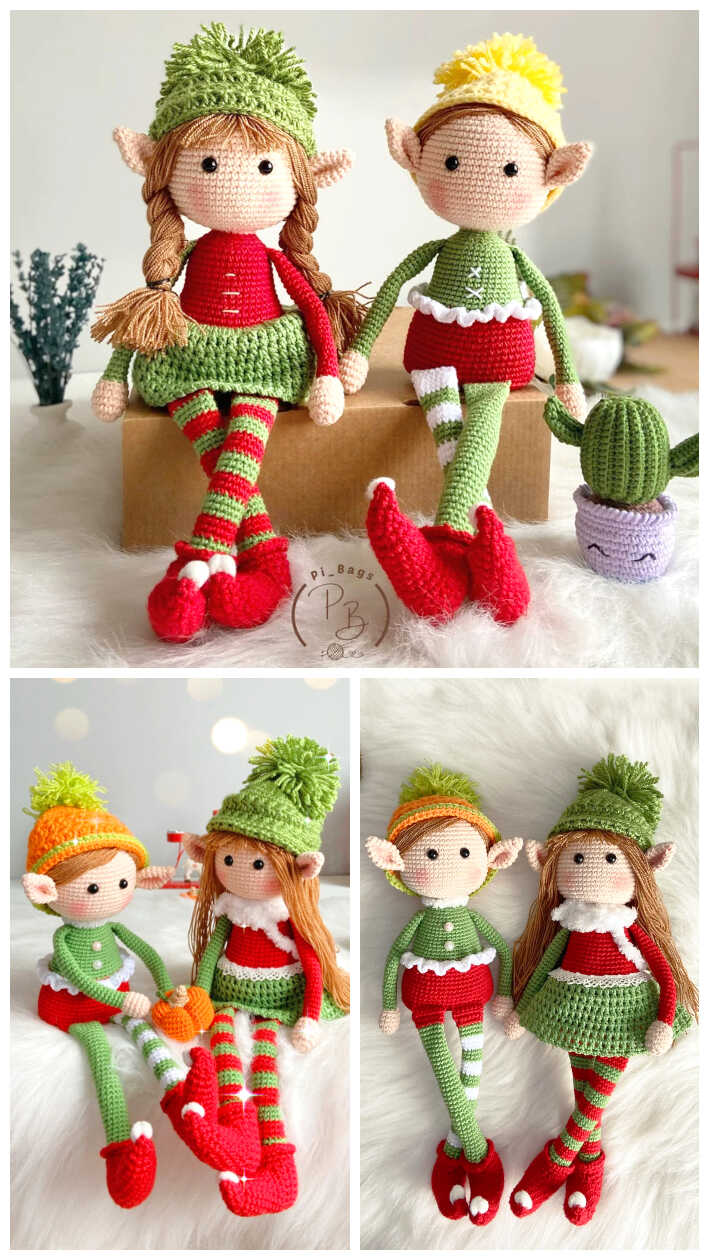 Amigurumi Elf Toys Crochet Pattern
This cute elves is a personalized piece of art for yourself, family, kids, newborns babies or friends.
via PidesignsCrafts, Etsy.com
Elf Crochet Doll Pattern
The finished Doll is 23cm/9 inches long without the hat if you use similar yarn.
via bluubunnycrochet, Etsy.com
Snowflake Elf Amigurumi Doll Pattern
Inspired by the magical snowflakes, let's meet little Snowflake Elf doll.
via GreenFrogCrochet, Etsy.com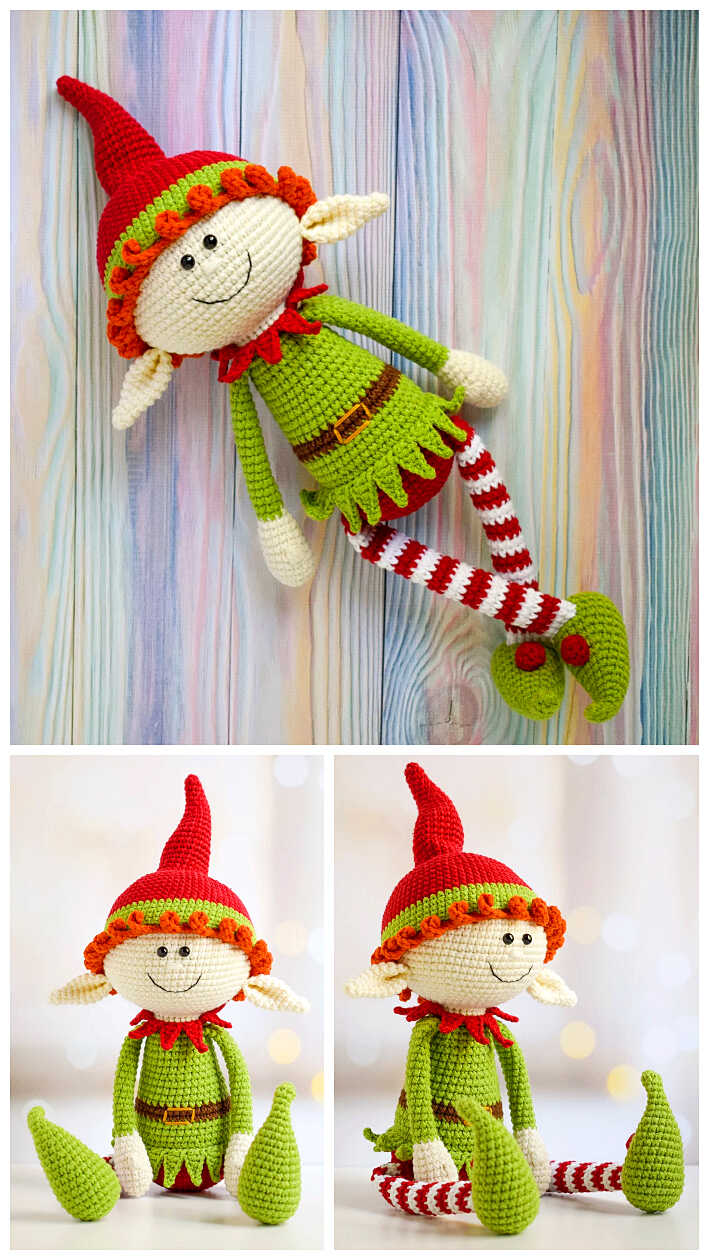 Amigurumi Crochet Pattern Christmas Elf with Long Legs
This Toy Elf will decorate your home, nursery or Christmas tree.
This Elf toy can be a great gift for a newborn baby or for your loved ones!
via FunToysWorkshop, Etsy.com
The Daisy Flower Elf Amigurumi Free Crochet Pattern
Your kids will love this easy and fun crochet elf doll.
Size: 12 cm / 4.7inches
via blog.alwaysfreeamigurumi.com