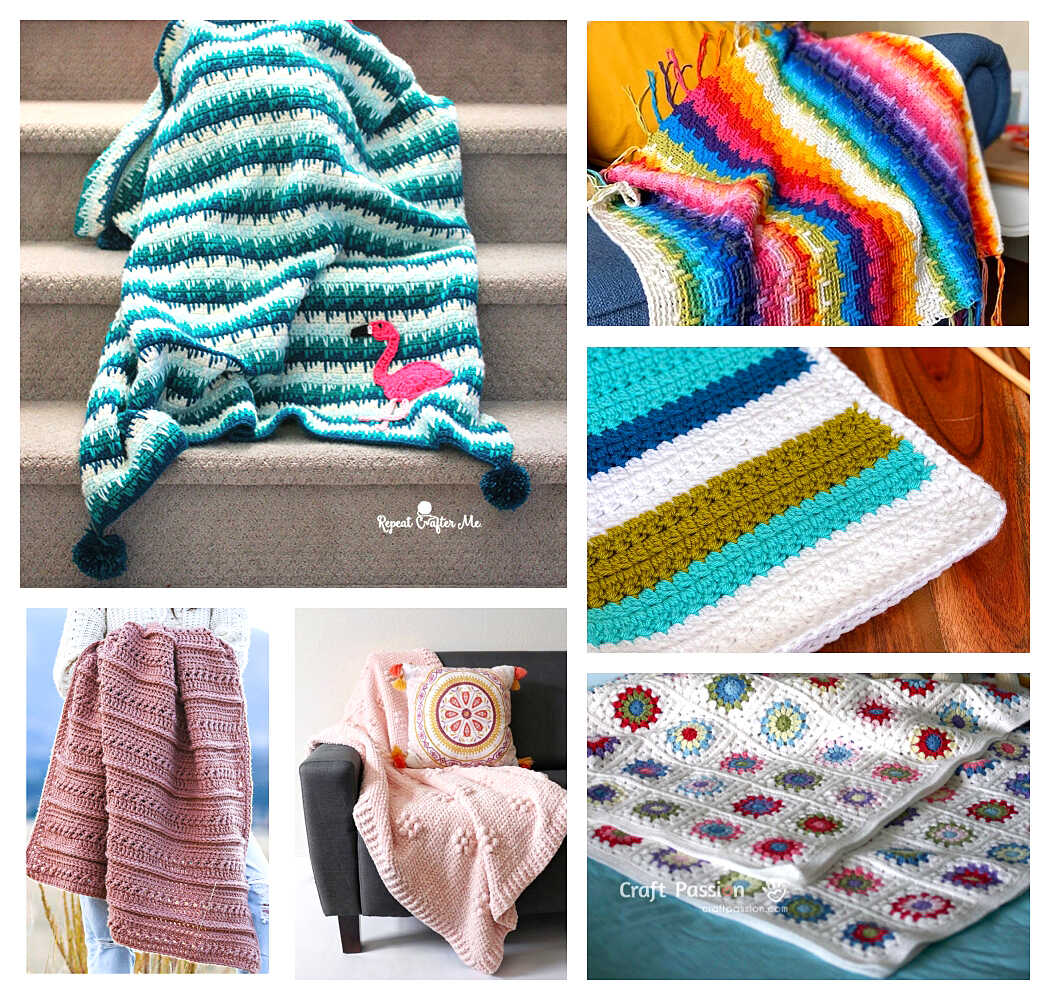 Free Blanket Crochet Patterns
Blankets are one of the indispensable things in winter. It both warms you and contributes to home decoration. Take a look at our all free blanket ideas. Don't forget to pin and share the patterns you like.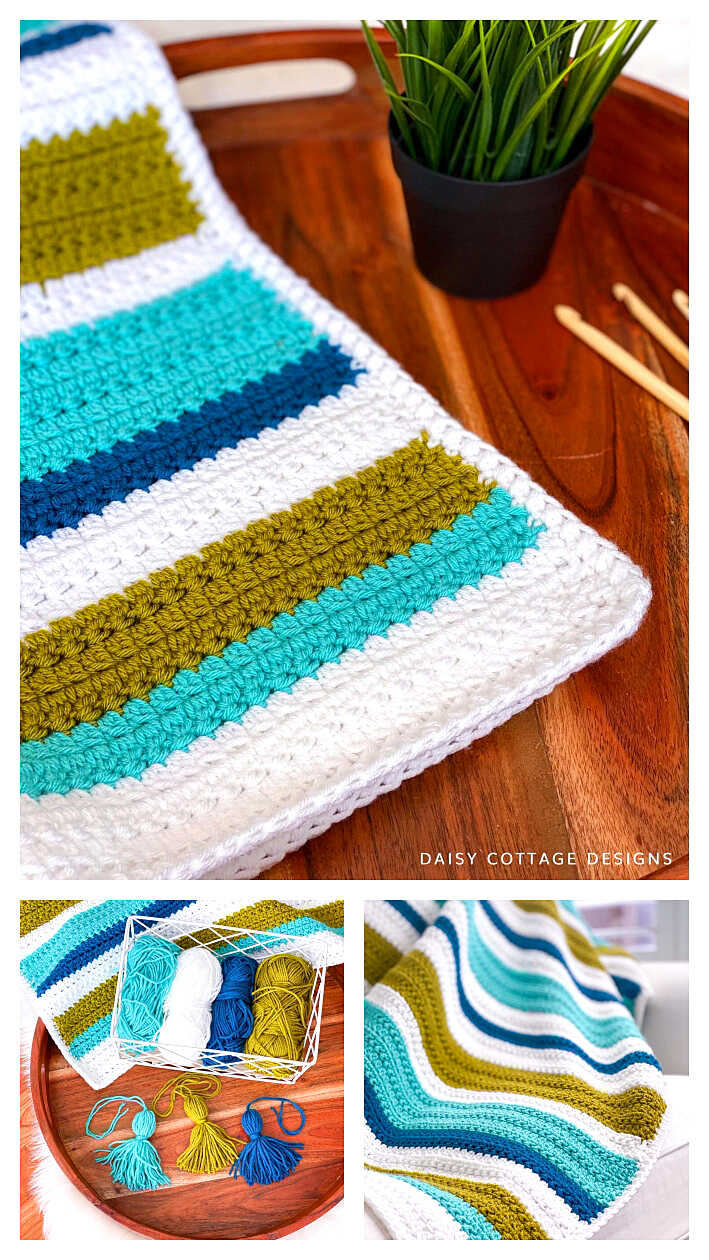 Textured Crochet Stitch Blanket: The Oceanside Throw
Finished blanket measures approximately 45 in x 35 in. To make larger, simply increase your starting chain.
via daisycottagedesigns.net
Crochet Blanket Pattern Colorado Throw
Inspired by the beauty of Colorado, and suitable for a Rocky Mountain winter, this blanket will keep you warm wherever you live!
via mamainastitch.com
Bernat Massive Moss Stitch Crochet Blanket
Get ready to welcome chilly nights with your new blanket!
via yarnspirations.com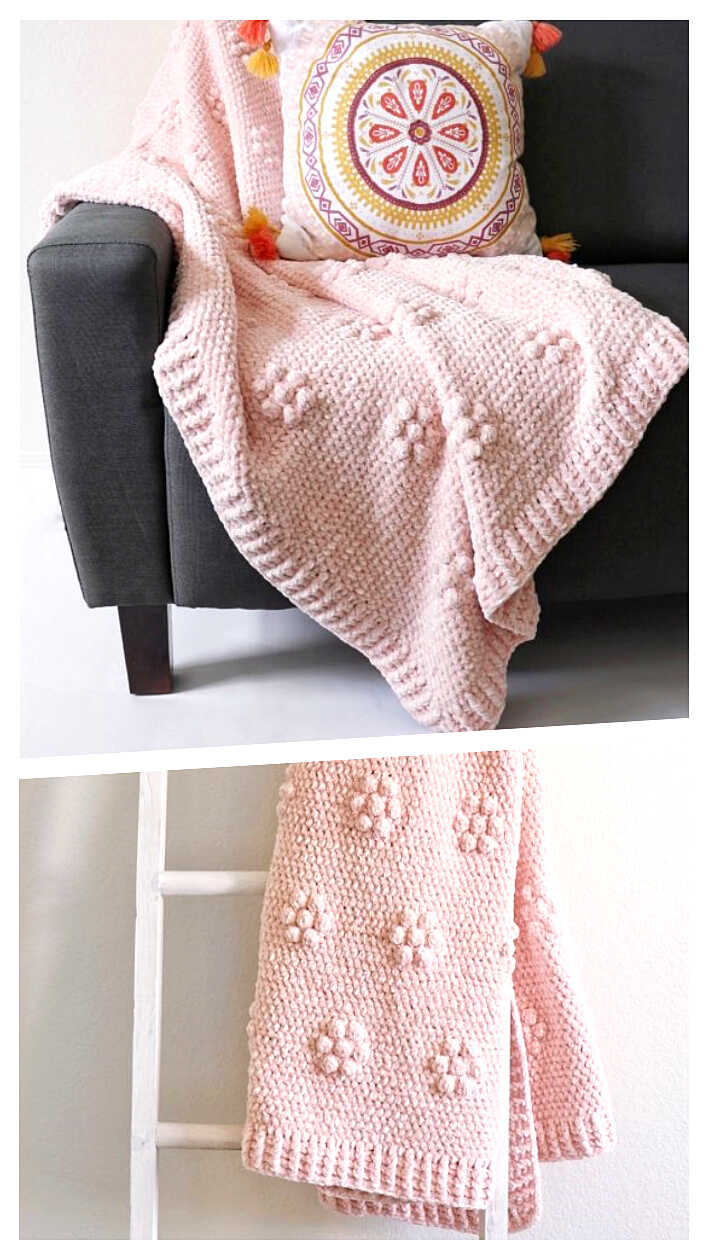 Crochet Velvet Flowers Throw
This blanket will keep you cozy all season long wherever you live.
via daisyfarmcrafts.com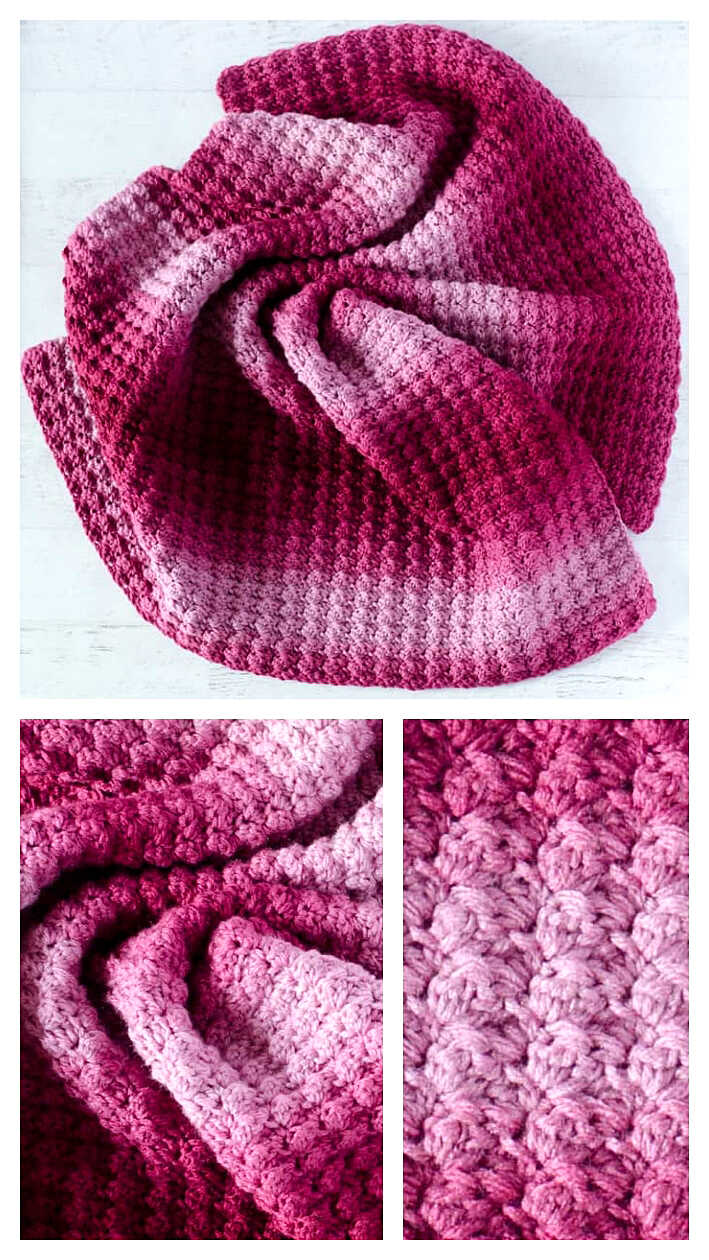 Beneficent Bella Crochet Baby Blanket
It's almost hard to believe that something this beautiful could be so easy and so inexpensive to make.
via crochet365knittoo.com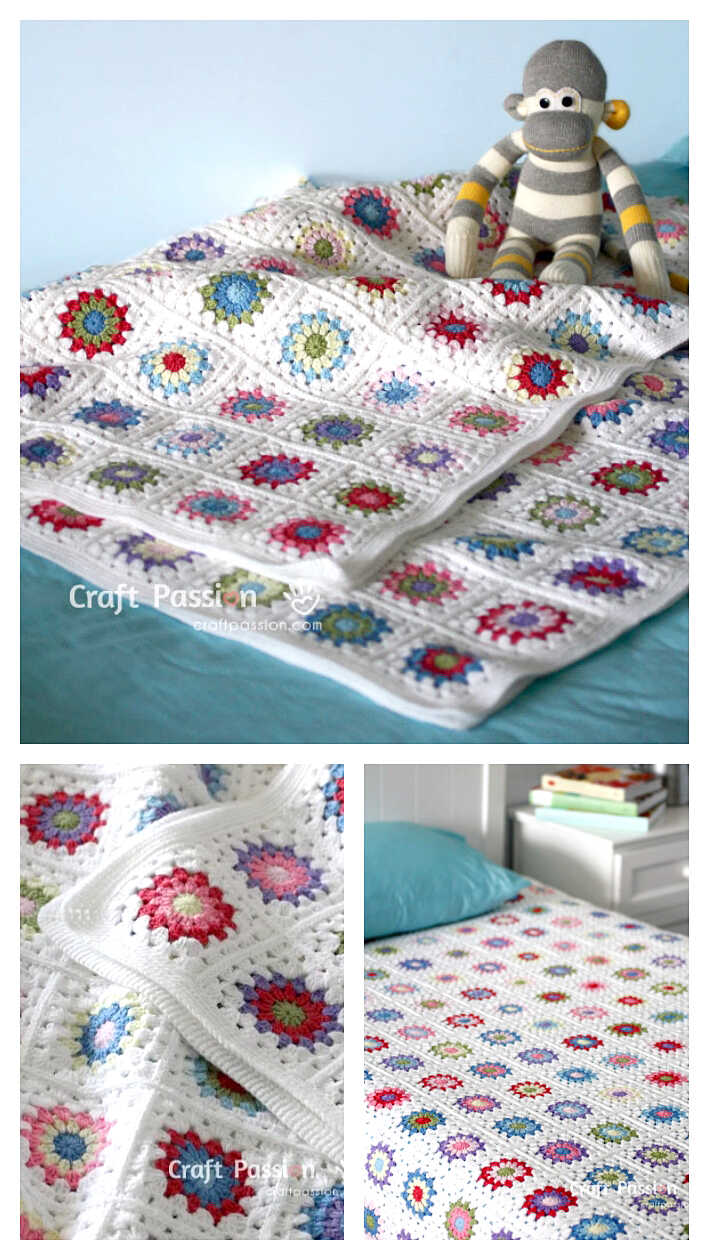 Sunburst Granny Square Blanket Crochet Pattern
If you're looking for a crocheted blanket that can really be used for so many things, this is a great option!
via craftpassion.com
Color Joy Blanket
Color Joy is a yummy and warm couch blanket that'll add a little color to your living room with its colorful print.
via hobbii.com
The Willow Blanket
The vertical lines and luxurious tassels make this modern blanket a gorgeous touch to any home!
via allaboutami.com
Crochet Spike Stitch Blanket
This blanket is so easy to make it as big or small and wide or skinny as you want.
via repeatcrafterme.com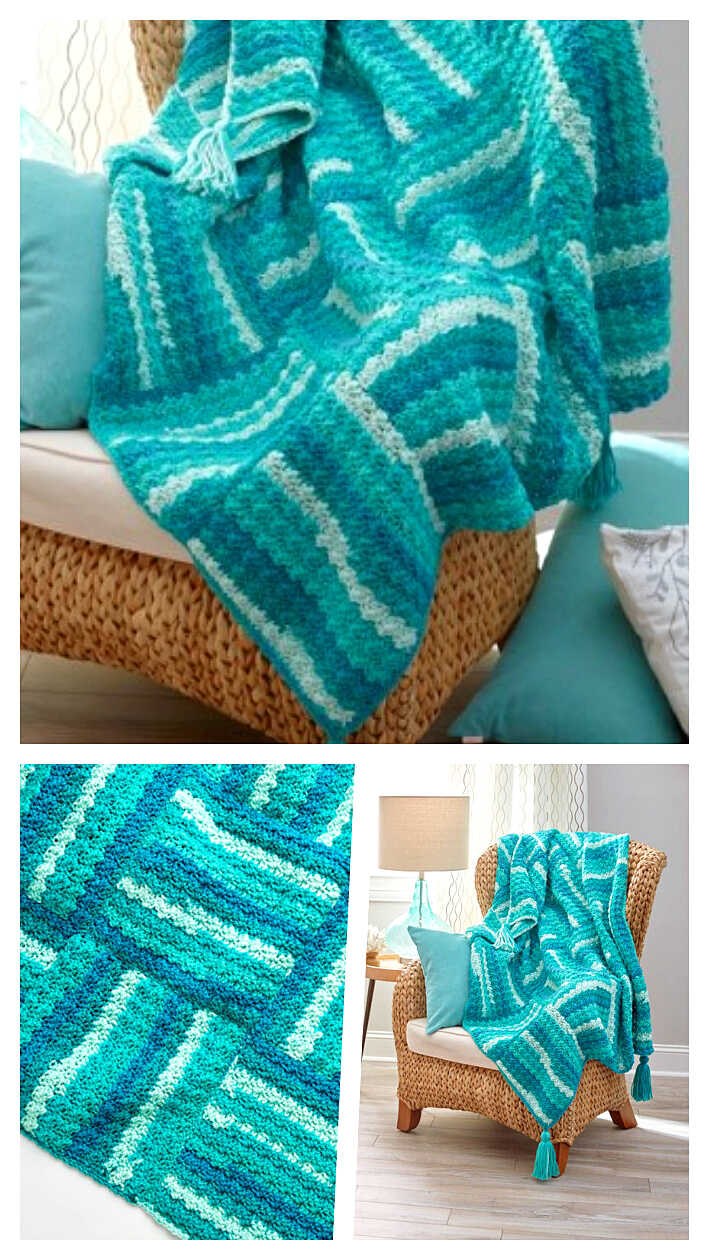 Red Heart Wavy Squares Throw
This voluminous blanket looks great in any shade and is an irresistible addition to the family room, bedroom, guest room, and more!
via yarnspirations.com
Rainbow Sampler Blanket
This blanket takes some effort and time, but the result will be excellent.
via haakmaarraak.nl
Moon Shadow Crochet Blanket
A cosy night in isn't complete unless you're snuggled under a big, soft blanket!
via onlyasbrave.com
Easy Crochet Blanket with Texture
Perfect for beginners or if you are looking for an easy and modern project.
via daisycottagedesigns.net
Rainbow Splash – Free Overlay Mosaic Crochet Blanket Pattern
The Rainbow Splash Blanket is a great beginners overlay mosaic crochet blanket pattern for anyone wanting a perfect gift for a special new baby, child or grown up!
via hanjancrochet.com
Summer Boardwalk Baby Blanket
The blanket has a simple design and is a nice and relaxing project, perfect for beginners.
via yarnandchai.com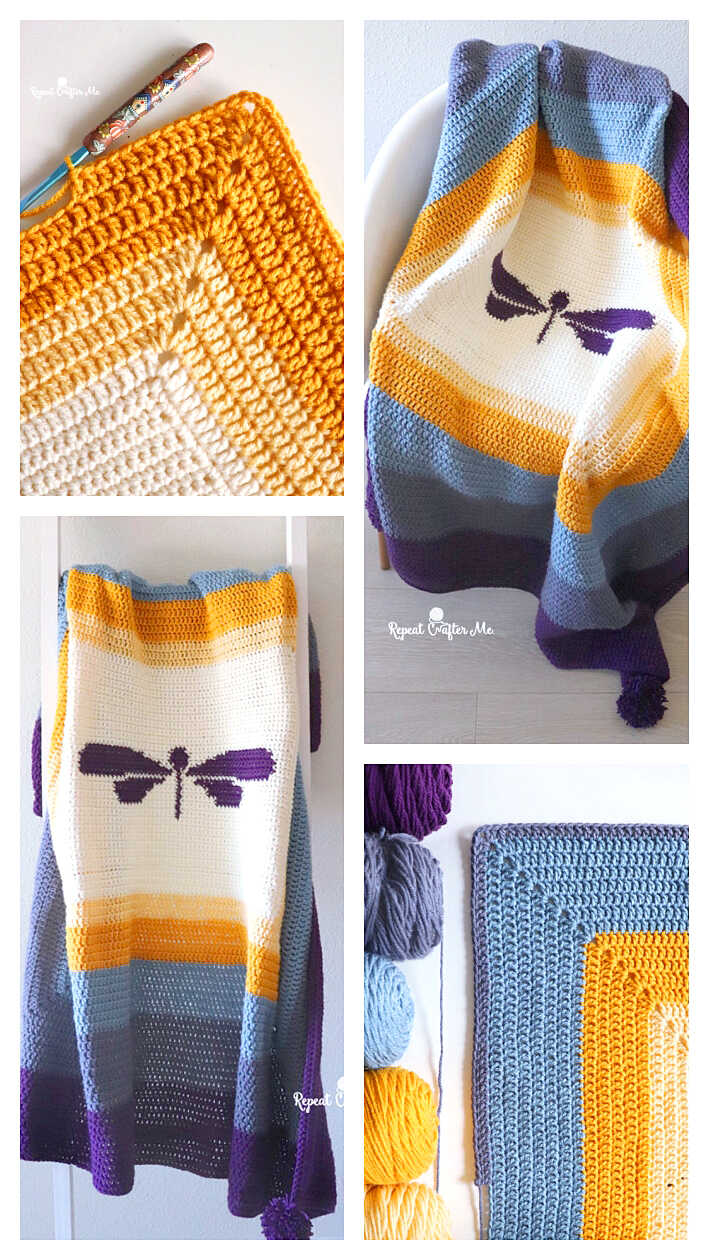 Dragonfly Crochet Blanket
You can choose whatever color you would like to match with your decor or add some pops of color!
via repeatcrafterme.com