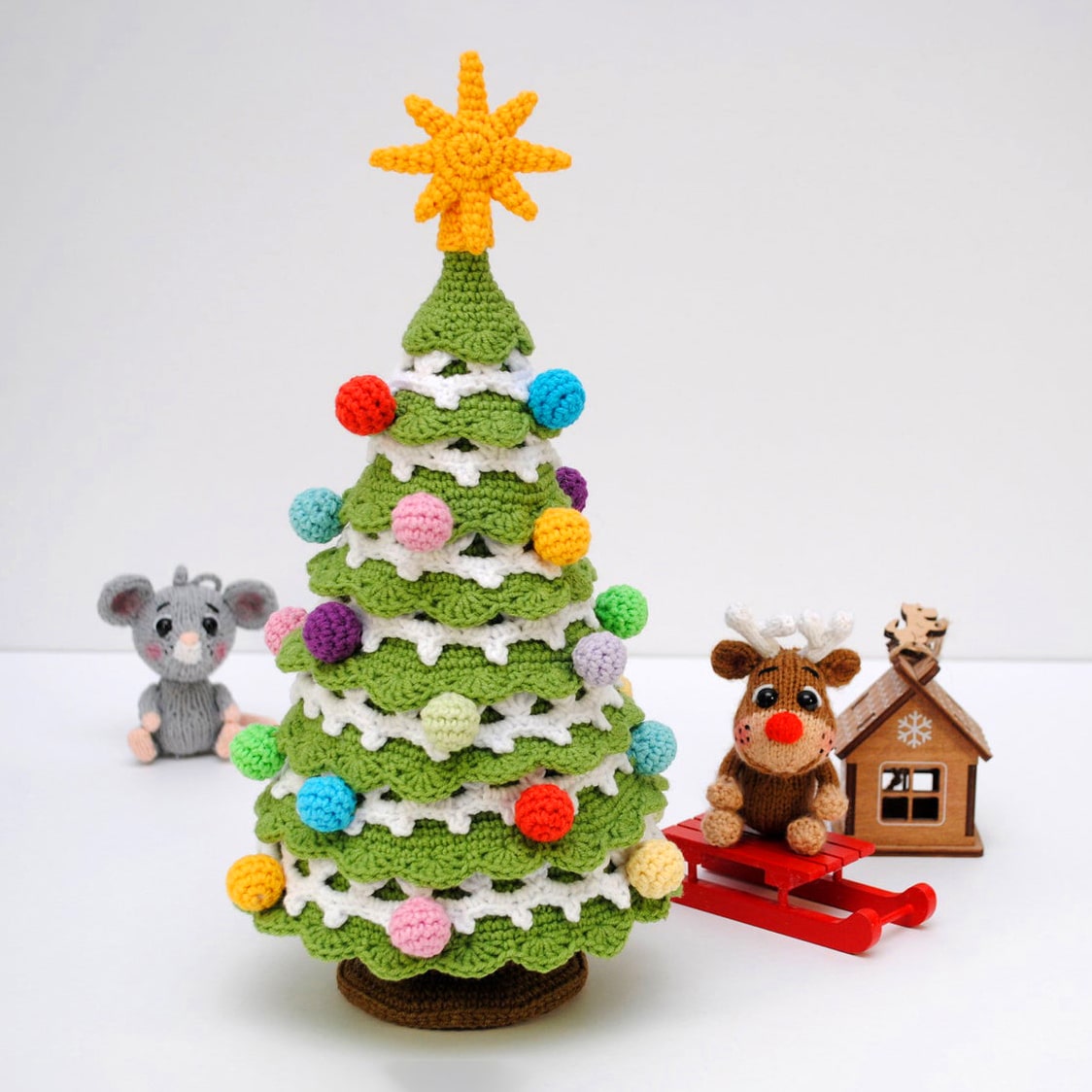 We Chose The Most Beautiful Christmas Ornament Crochet Patterns For You…
We are sure that you will enjoy the indispensable pine trees and ornaments of Christmasts that you will spend with your family and all your loved ones. We all have the right to be happy. Let's take a tour among these beautiful selections, have a good time, let's get ready …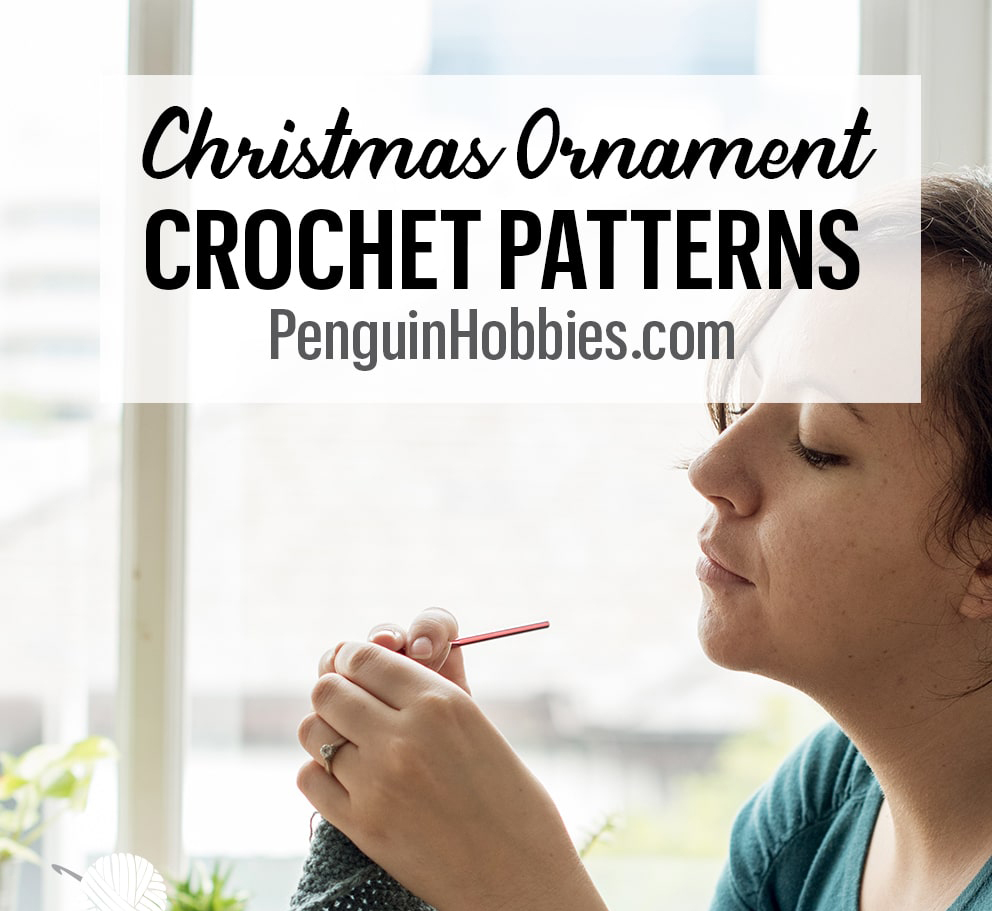 Let's start with our extremely cute reindeer. Do not start our tour without checking these reindeer belonging to BabyEcoToys. The high sales are also an indicator of how loved they are…
Crochet Reindeer
via BabyEcoToys, etsy.com
Everyone who comes to your home will love these reindeer, which will look great next to your Chrismas tree. Isn't our color in red dress much cuter?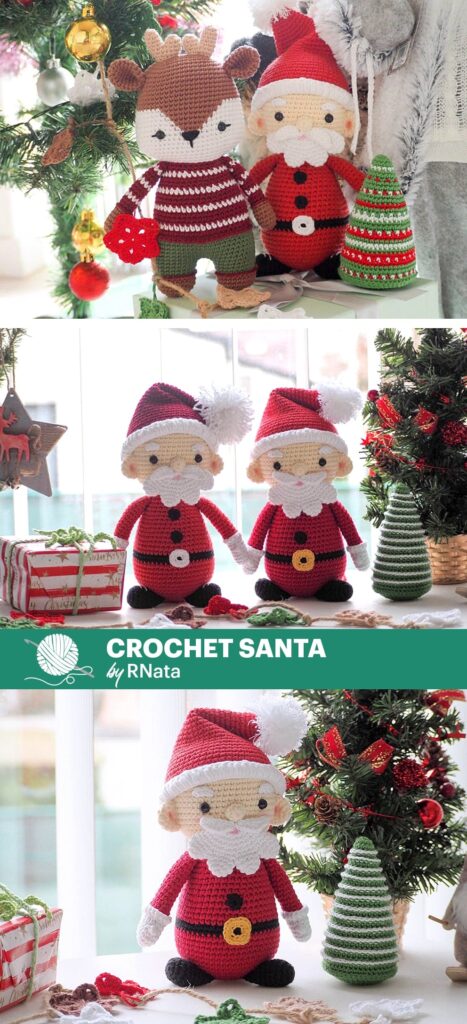 Crochet Santa Pattern
via RNata, etsy.com
Meet Cuddle-Sized Santa Claus! He is adorable and cuddly and obviously, he cherishes Christmas! He likewise has a soft spot for a wide range of toys and for Mrs. Claus. He's additionally very enamored with milk and treats!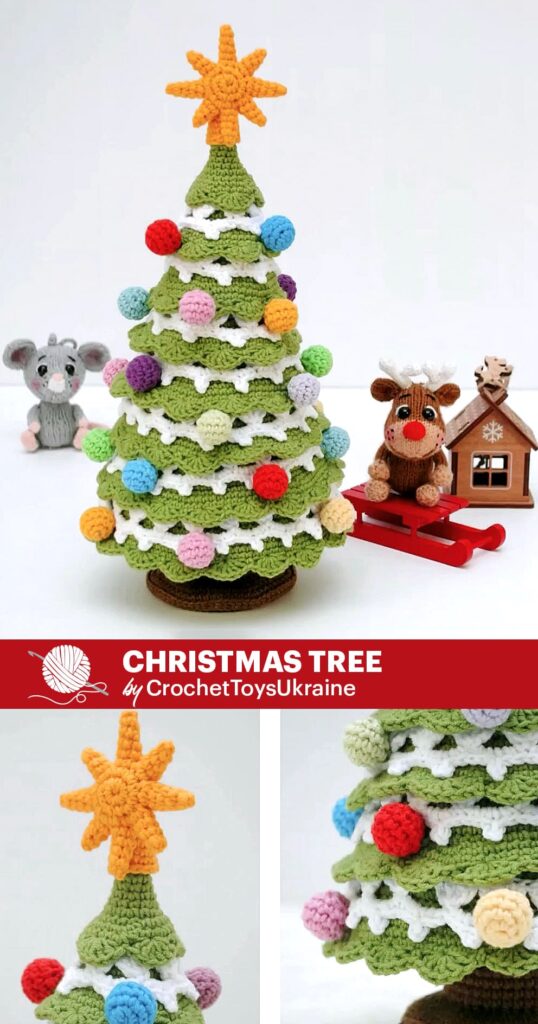 Christmas Tree Crochet Pattern
via CrochetToysUkraine, etsy.com
You will look forward to knitting this beautiful little Christmas tree. Moreover, it will be very easy to follow the instructions.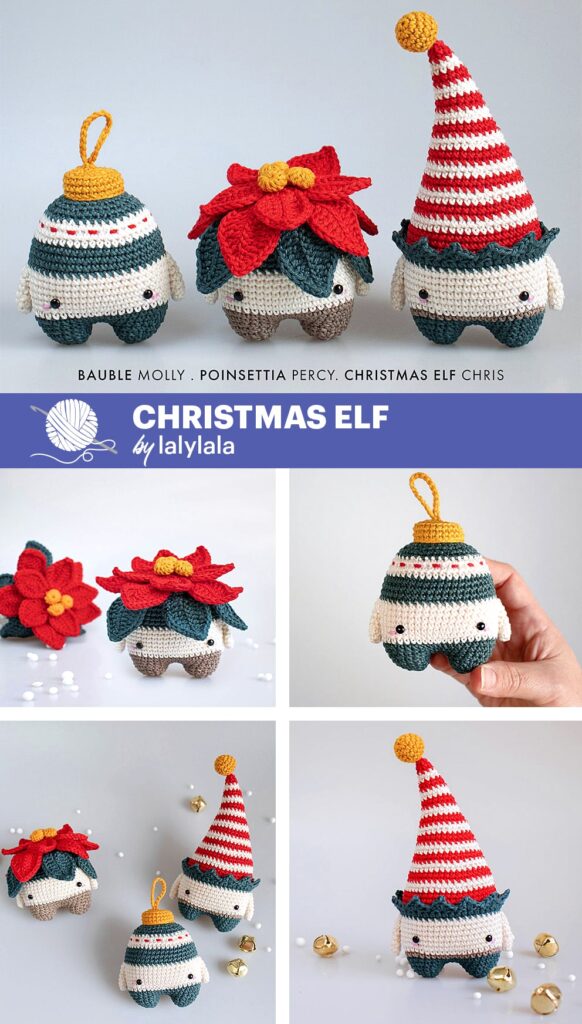 The Cute Trio: Christmas Elf Chris, Poinsettia Percy and Bauble Molly…
via lalylala, etsy.com
Poinsettia Percy, Christmas Elf Chris and Bauble Molly… You will not only want to put these beautiful patterns of lalylala on the Christmas tree, you will want to fill them all over your home.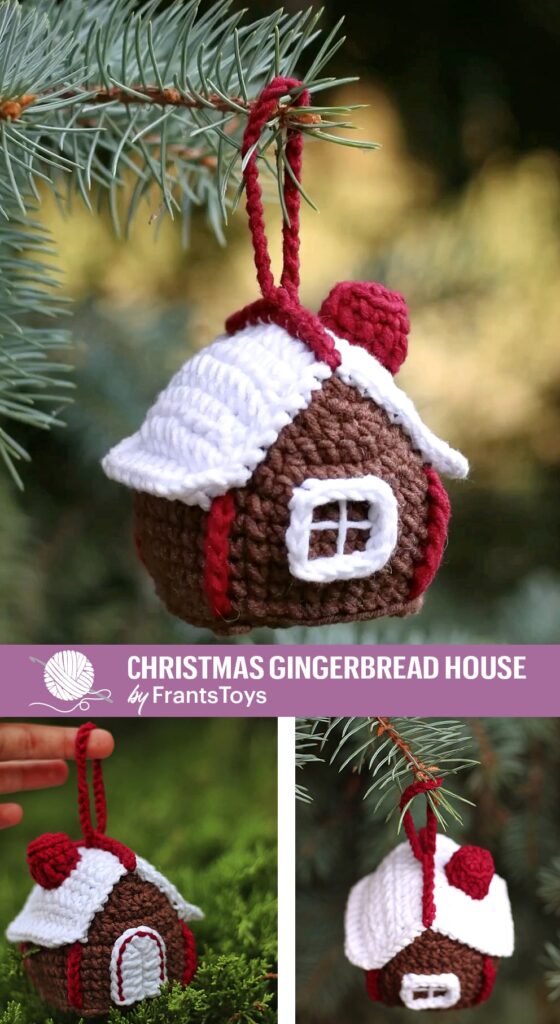 Crochet Christmas Gingerbread House Pattern
via FrantsToys, etsy.com
The amigurumi pdf design that will help you in sewing gingerbread house decoration will be an extraordinary tree decoration or Christmas gift for your friend.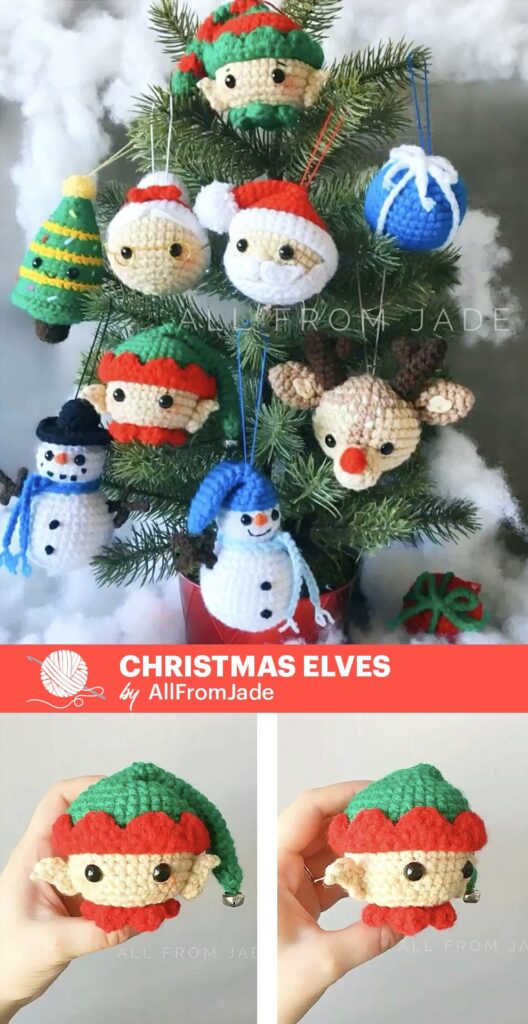 Christmas Elves Crochet Pattern
via AllFromJade, etsy.com
PDFs with lots of photos will help you create new friends. You will like it very much.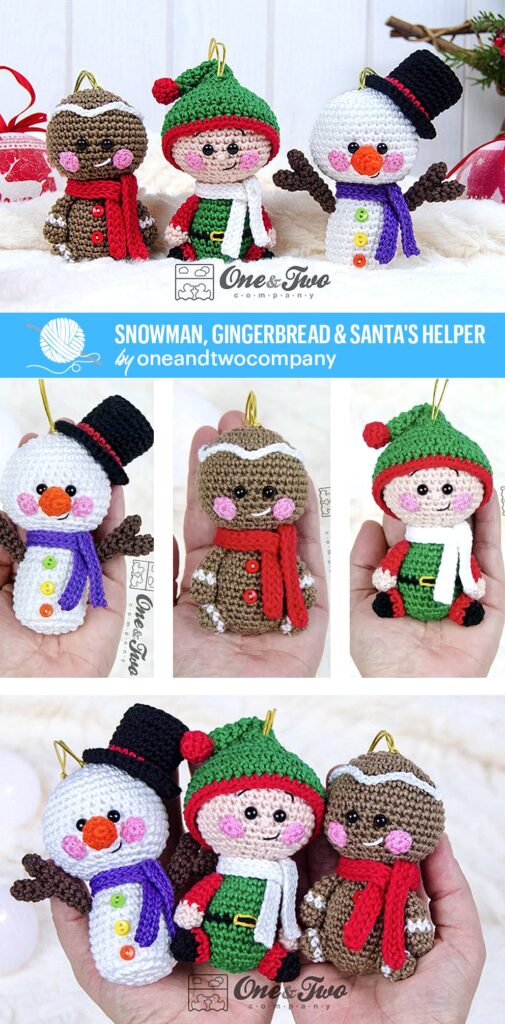 Snowman Gingerbread & Santa's Helper Crochet Pattern
via oneandtwocompany, etsy.com
You'll especially love Santa's helper, but don't leave without visiting oneandtwocompany stores, you'll definitely find patterns that you will like.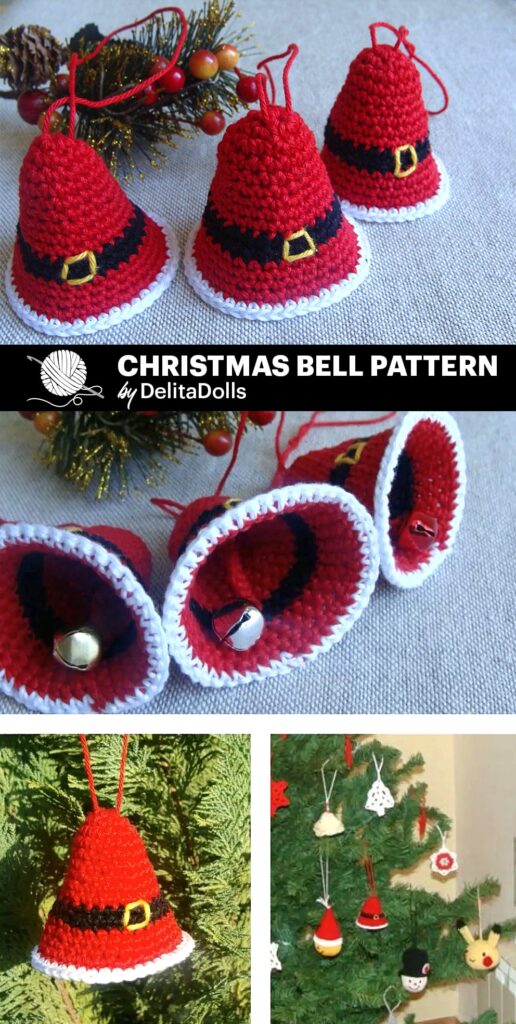 Christmas Bell Crochet Pattern
via DelitaDolls, etsy.com
The Bell pattern at DelitaDolls store is a must-have for Christmas ornaments… It will look adorable on the Christmas tree.