Seal Amigurumi Crochet Patterns
We have compiled wonderful Amigurumi seal patterns for you. The patterns are a great project for anyone who adores amigurumi and stuffed toys. It's a perfect choice for beginners. Thanks to the designers for the free patterns. The link for the pattern is provided below photo. Happy crochet.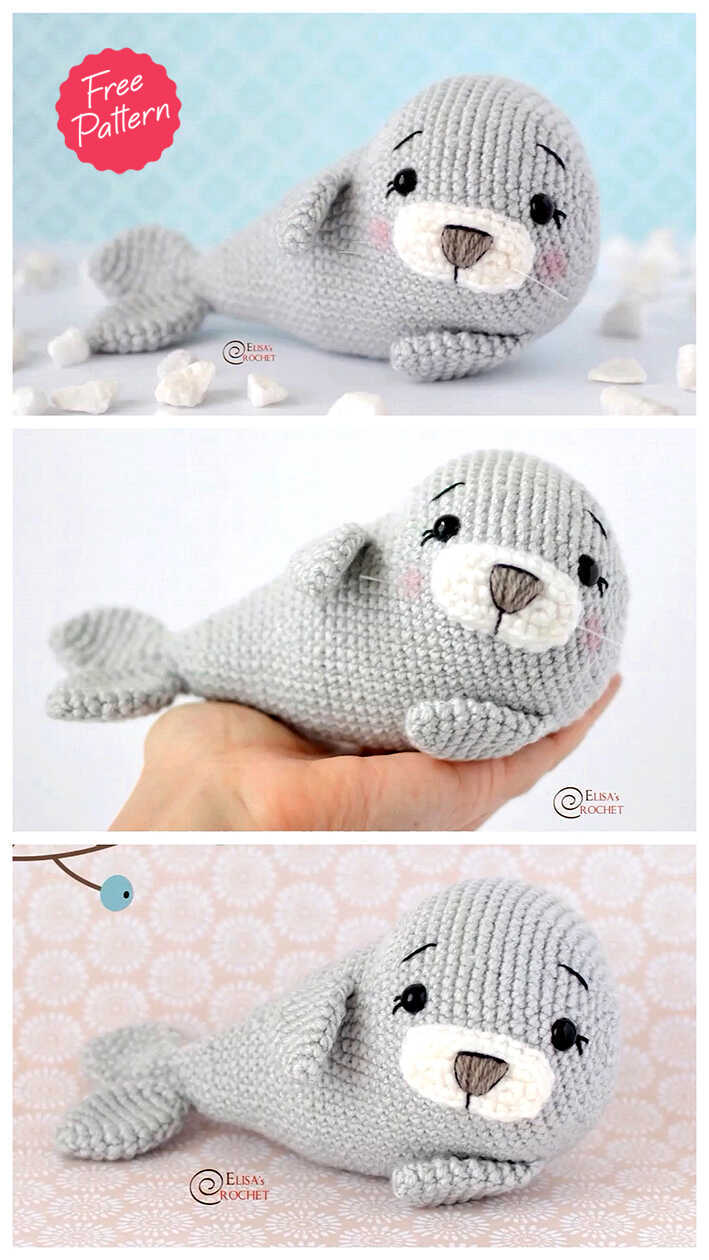 Benny The Seal Free Crochet Pattern
Benny loves playing with her friends and when tired, cuddling next to her sweet mom!
via elisascrochet.com
Crochet Seal Pattern
Details:
• available only in English using US crochet terms
• skill level: basic/intermediate crochet skills and knowledge
• finished size – length: 20cm / 8 inches
• finished size – height: 8.5cm / 3.5 inches
via CuddlyStitchesCraft, Etsy
Sammy The Seal Free Pattern
via littlemuggles.com
Baby Seal Crochet Pattern
Level/Skill: beginner/intermediate.
Basic crоchet skills are a prerequisite, also understanding of diagrams.
This project is easy to crоchet but it takes good skills in thorough and neat sewing while assembling the pieces.
via AnnieCrochetPatterns, Etsy
Baby Seal Amigurumi Free Crochet Pattern
This pattern refers to "Main Color", which is the main color you want your seal to be. Tused grey as the "Main Color" for mine. You can use any "Main Color" you want. First, we start by making the head, which leads into the body. They are both one piece. Next, we make the cheeks, tail, and then arms. Then we're done!
via stringydingding.com
Circus Seal Amigurumi Crochet Pattern
The finished doll is approximately 7″ high.
Material needed:
– Medium Weight Yarn (Lace 4)
– 3.25 mm hook
– Polyester Fiber Filling
– Plastic Safety Eyes
via Elisascrochet, Etsy
Seal Curtein Tieback Crochet Pattern
via BBadorables, Etsy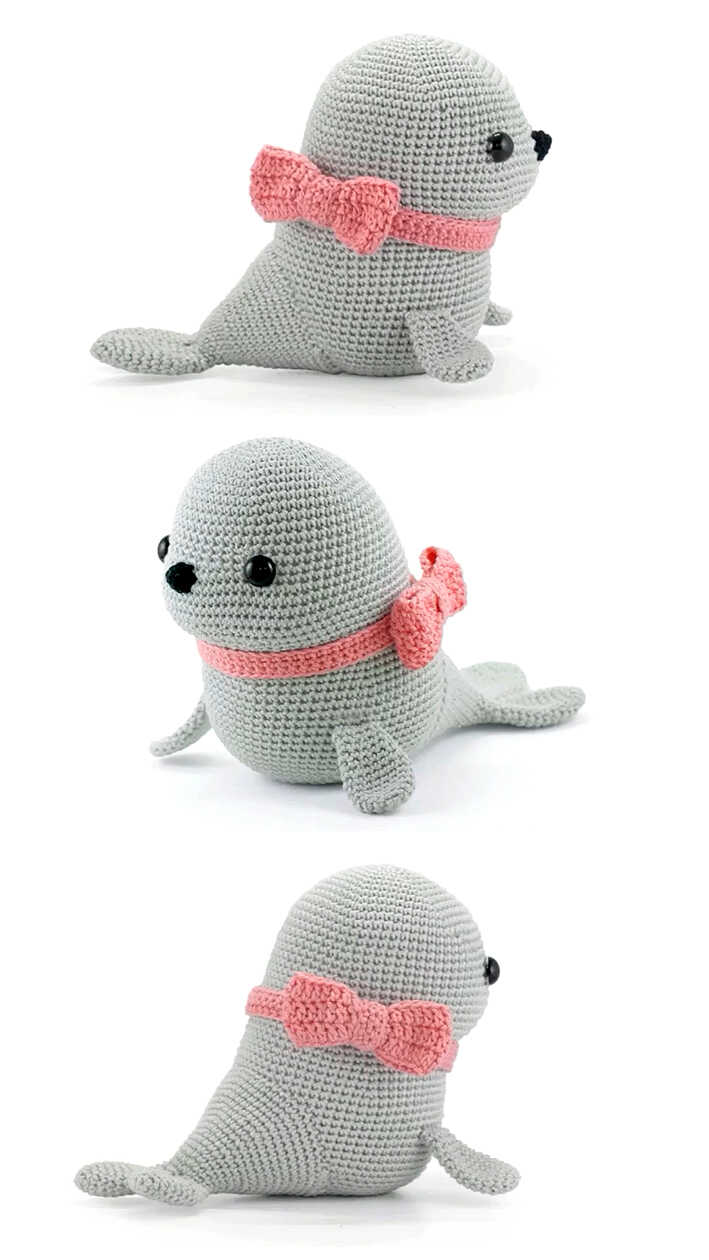 Sammy The Seal Amigurumi Crochet Pattern
This seal (21 cm/ 8 inch tall) on the photo has been made with catania yarn and a 2.5 4/0 size hook.
If you use thicker yarn and a bigger hook your seal amigurumi will turn out bigger.
via DIYFluffies, Etsy
Bubble Seal Amigurumi Free Crochet Pattern
Materials:
DK weight yarn in white, blue, black, pink
B hook (2.25mm)
6 mm safety eyes
Stuffing
Scissors
Tapestry needle
Final piece should measure about 2" tall.
via i crochet things, Ravelry.com
Seal Amigurumi Crochet Pattern
via SweetOddityArt, Etsy