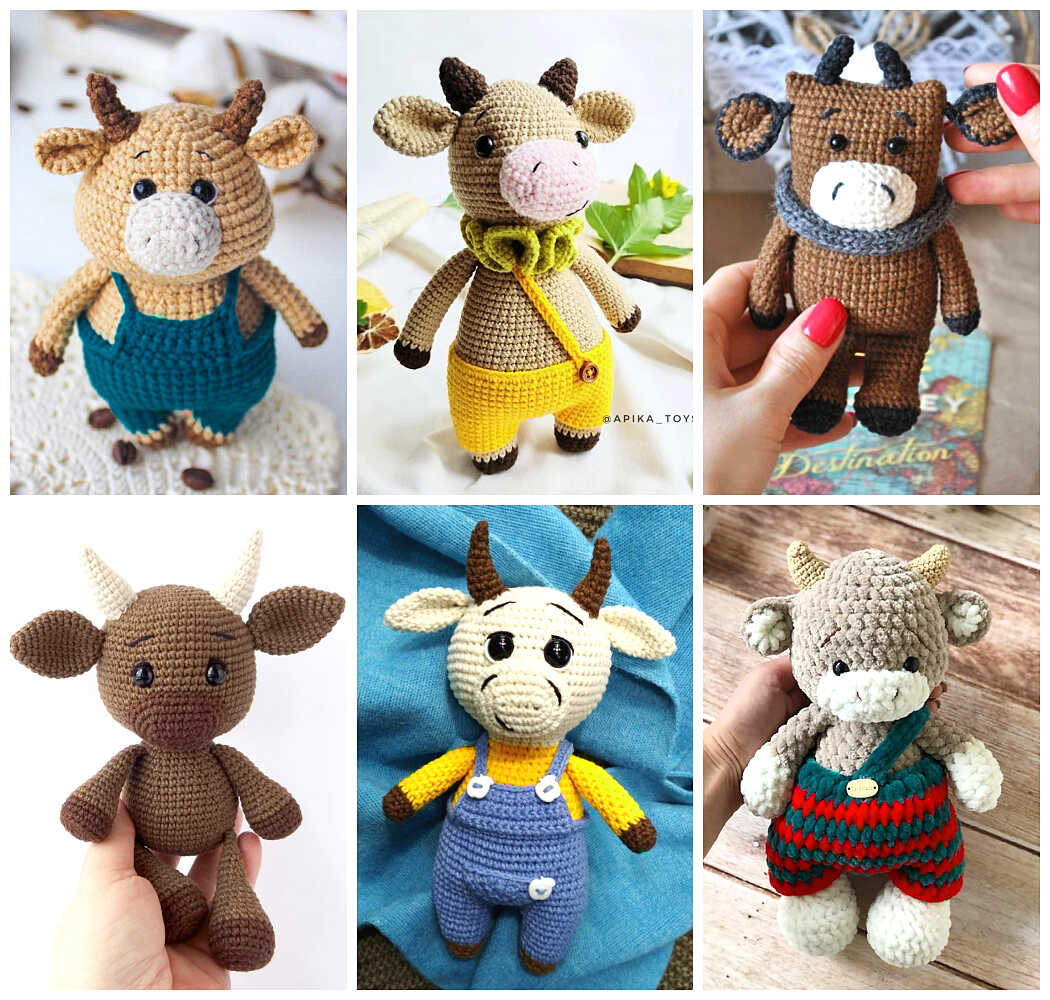 The Best Amigurumi Bull Crochet Patterns
Take a look at the bull crochet models we have compiled for you. There are many different bull toy crochet patterns to choose from. Here are 15 great ideas that you will definitely love! Don't forget to pin and share your favourites.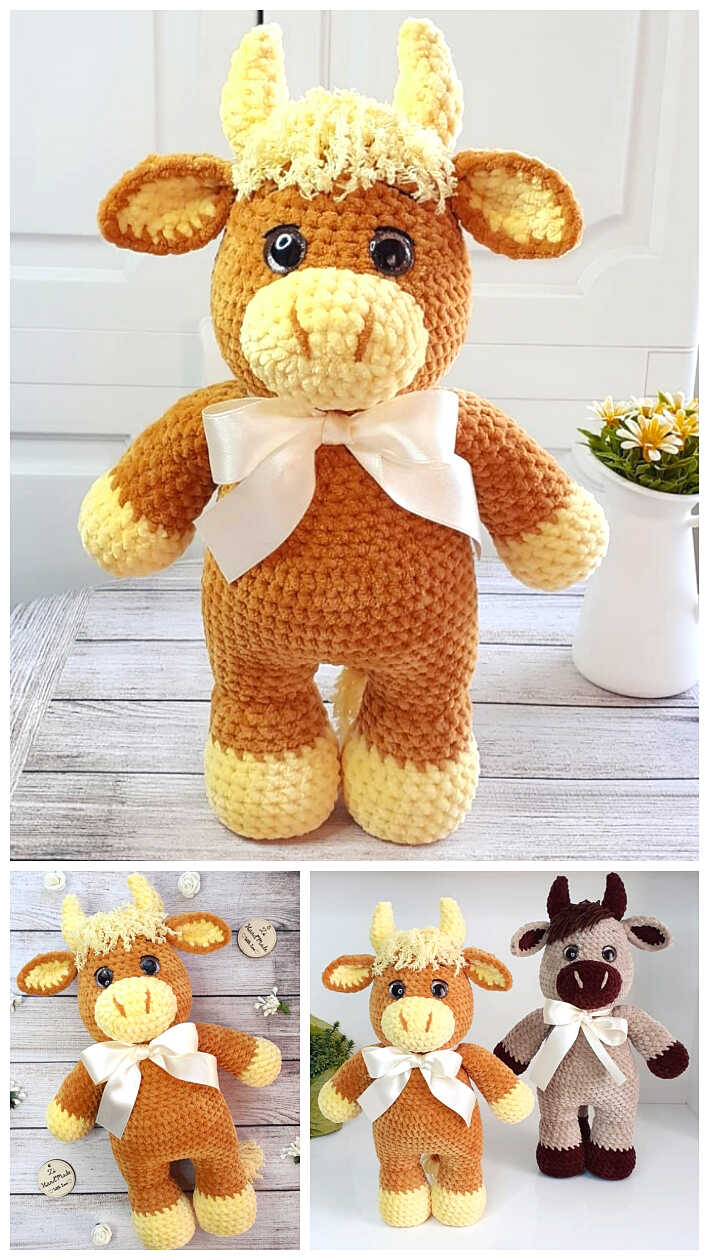 Plush Bull Amigurumi Crochet Free Pattern
The bull toy will become your favorite toy from the first touch! With it, you can go on any journey and use it as a toy for sleeping.
via @zihandmade, amigurumiallfreepatterns.com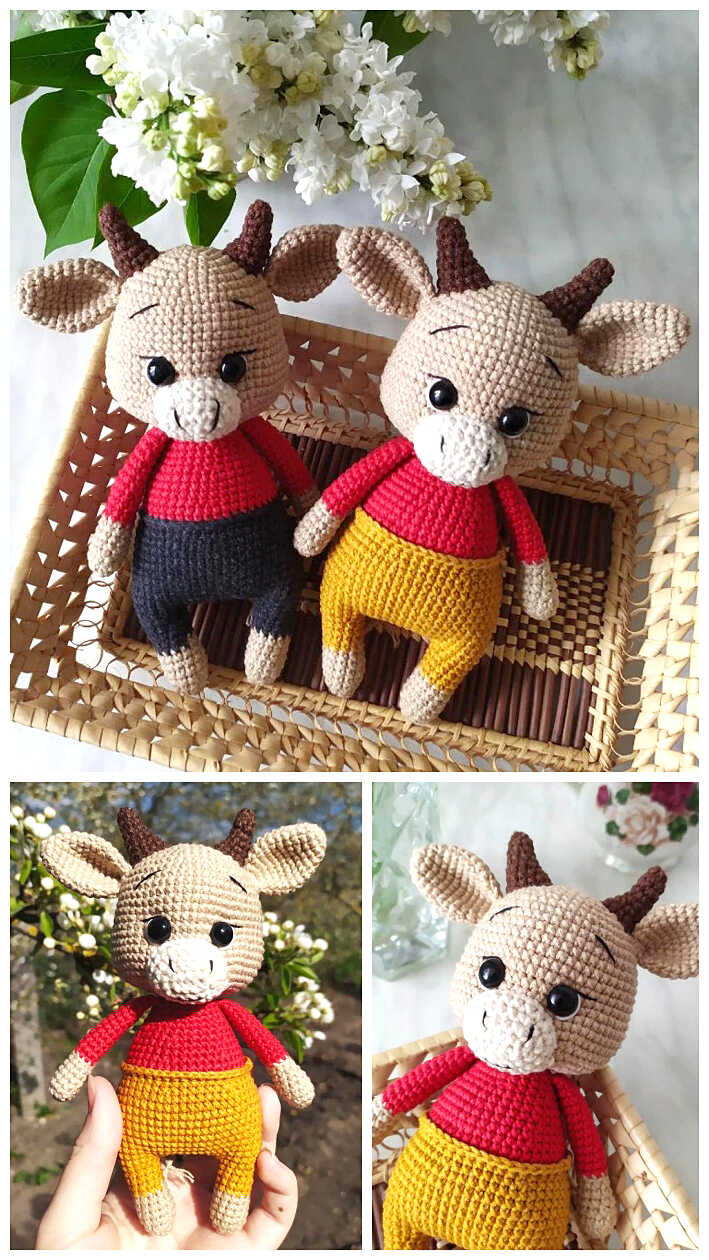 Crochet Amigurumi Bull PDF Pattern
Size: When finished, the bull is roughly 7 inches/18 cm tall if you use the same yarn.
Level: Beginner
via CrochetFoxToy, Etsy.com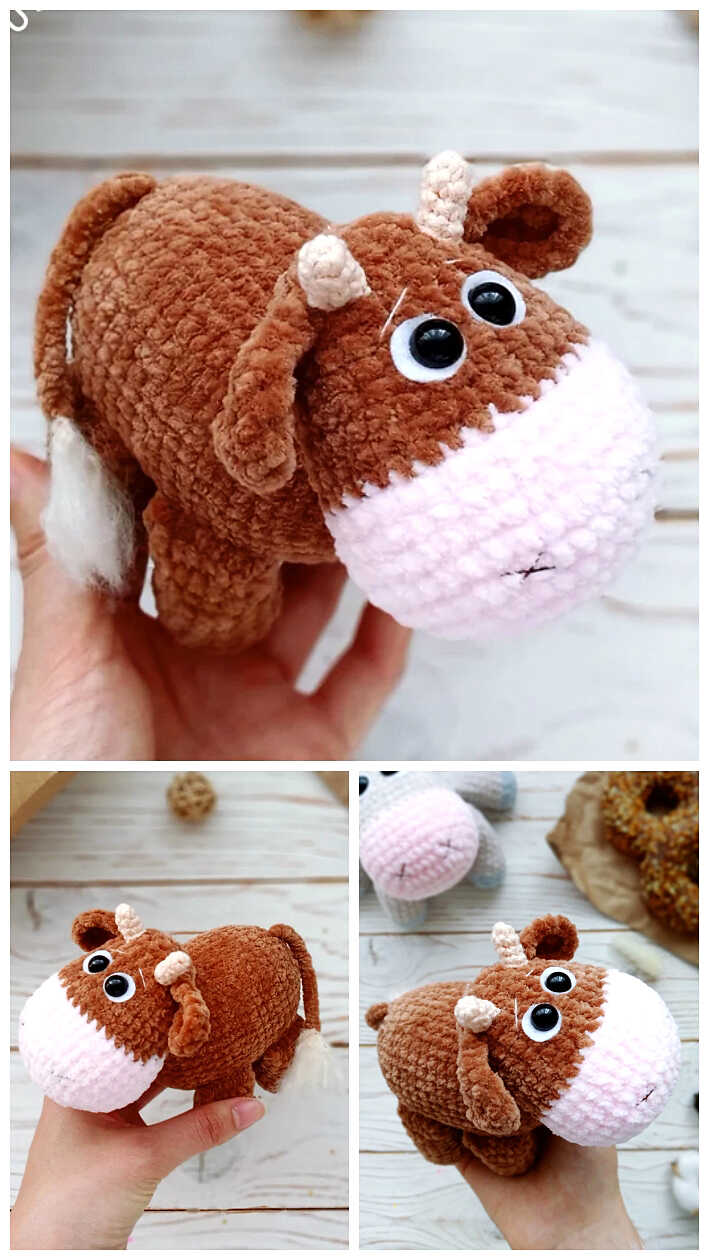 Plush Baby Bull Crochet Pattern
The children's favorite amigurumi bull toy, you can make it yourself with this easy crochet pattern.
via PlyushkiToysPatterns, Etsy.com
Crochet Bull Amigurumi Free Pattern
The crochet bull has strappy trousers. You can make the trousers in any color you want. Or you can create tiny cute gifts by making lots of crochet bull amigurumi toys using many different colors.
via crochet__friend, lovelycraft.com
Amigurumi Bull Crochet Pattern
Say Hi to Billy the Bull!
Billy loves the outdoors. He spends most of his days outside. Billy always looks handsome when at social events. Billy dreams of creating his own bow fashion line.
via BlueSparrowPatterns, Etsy.com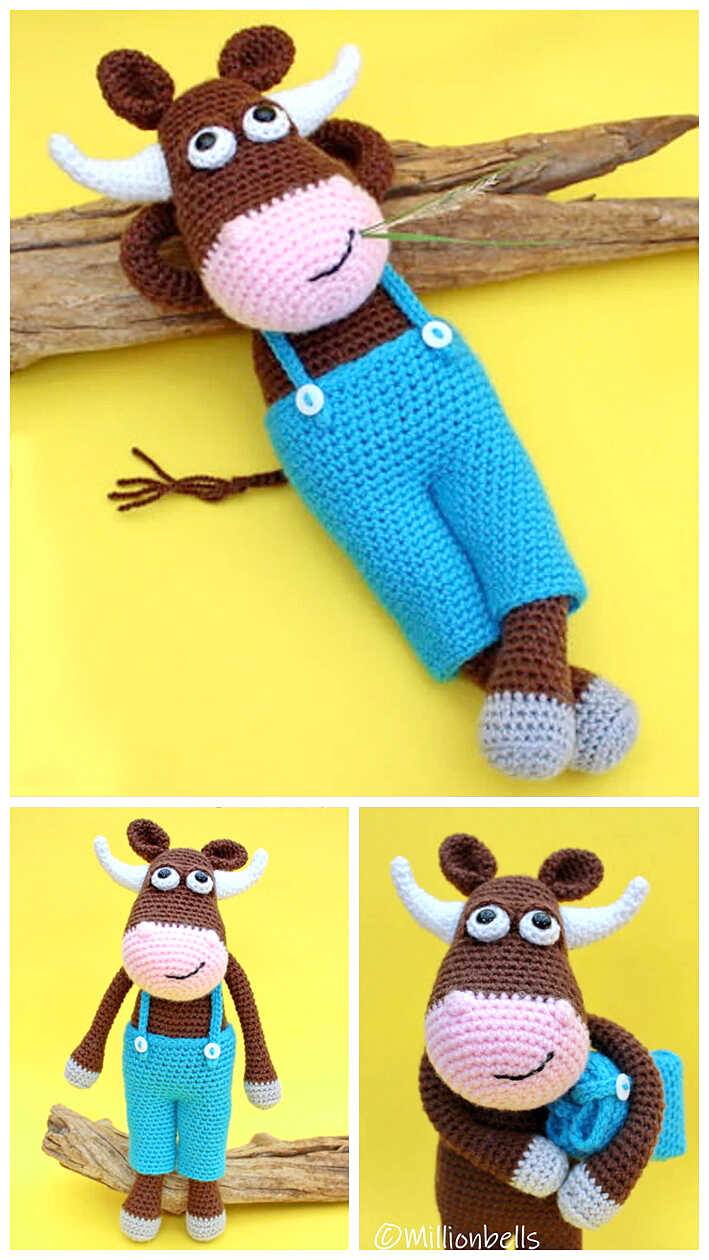 Amigurumi Bull Joey Crochet Pattern
Meet the cute and confident Bull. His name is Joey. He is funny and kind. Take this bull by the horns, and start cuddling !
via Millionbells, Etsy.com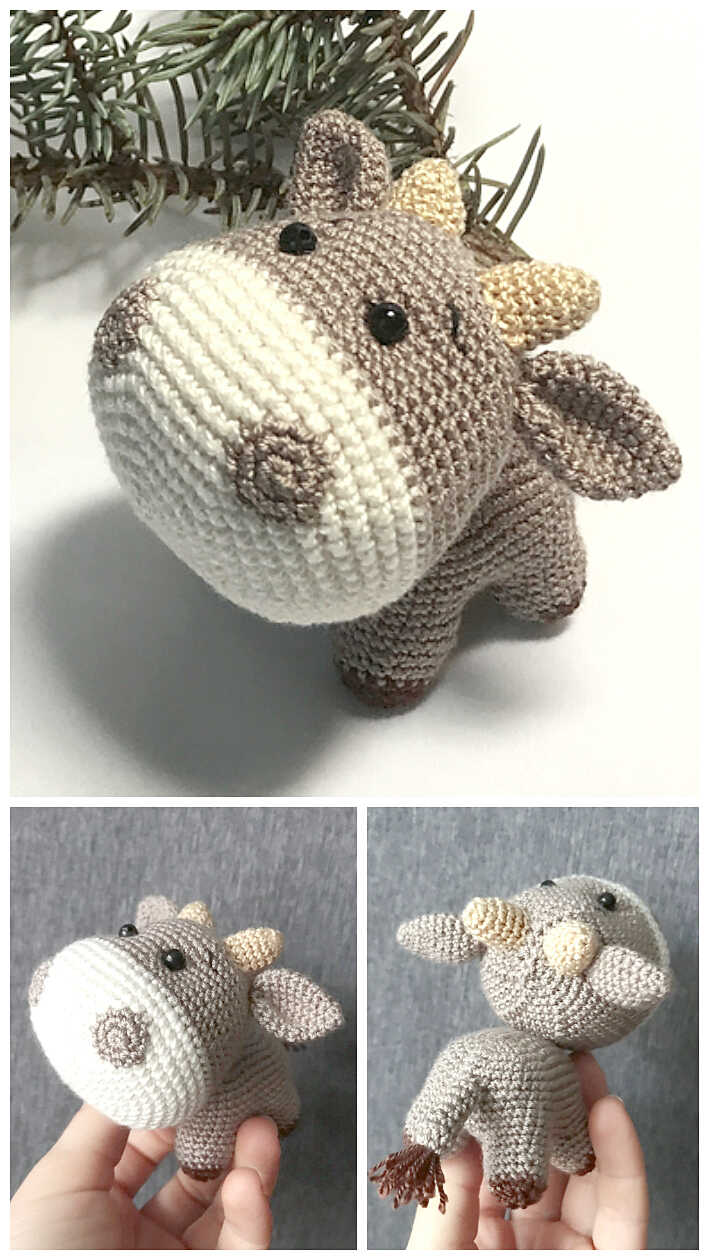 Little Bull Amigurumi Crochet Free Pattern
If you're going to crochet this toy with a fine acrylic yarn alize forewer, it'll only be 3.5 inches high. So you can use it as a toy for a Christmas tree, as a key chain, or just as the cutest anniversary gift to someone you love.
via Ljuda Lisnizkaja, Ravelry.com
Amigurumi Plush Bull Crochet Pattern
It will be a fun project to make and a wonderful gift for a friend or for a kid.
The final measurement for the finished toy will be 9.84 inches (25 cm).
via KidToyStore, Etsy.com
Toro the Bull Crochet Pattern
Approximate size:
17 cm (6.7″) in a sitting position with horns;
21 cm (8.3″) in full height.
via JuliHMtoys, Etsy.com
Amigurumi Little Bull Free Pattern
This is an easy crochet bull to work up, you will enjoy making this sweet bull, perfect for gift giving!
via @iam.sulu, amigurumiallfreepatterns.com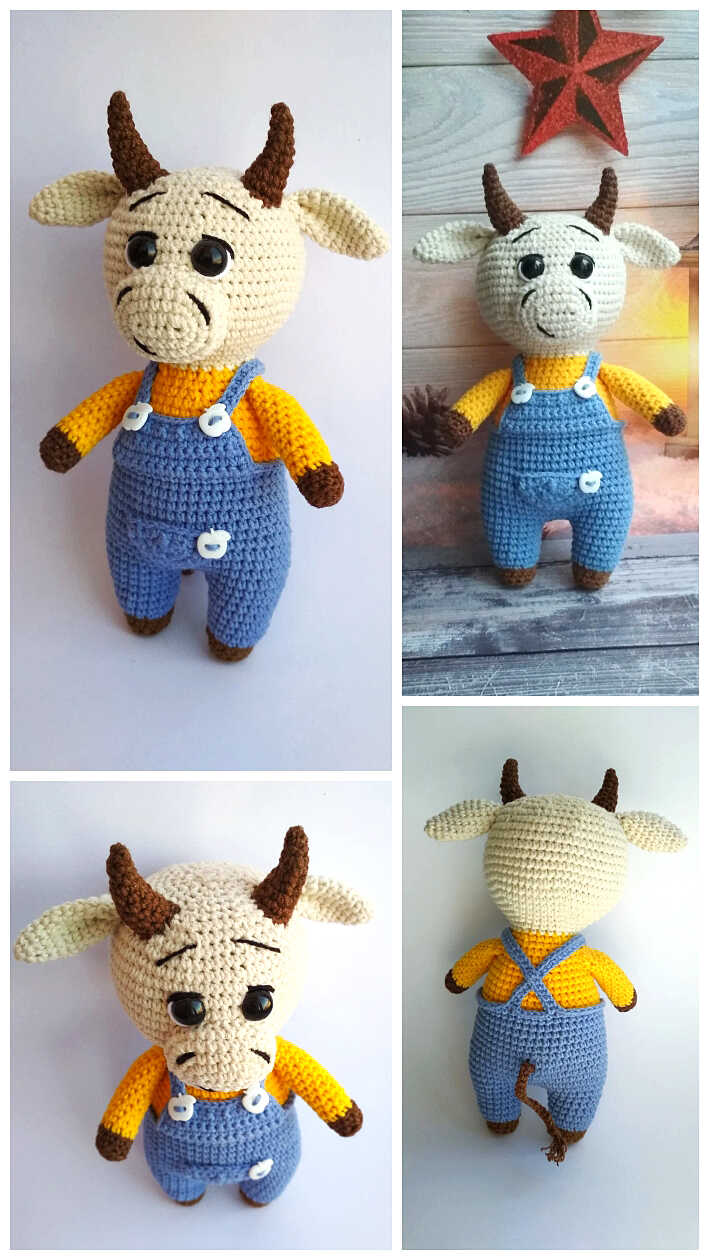 Crochet Bull Amigurumi Pattern
Adorable crochet bull pattern that you will love to crochet! The finished toy size is about 9 ins (22 cm) standing.
via PatternAmigurumiKsu, Etsy.com
Amigurumi Bull Crochet Pattern
Learn how to crochet a sweet and easy bull. The toy will be about 20 cm high using indicated materials.
via Apikatoys, Etsy.com
Amigurumi Bull Crochet Free Pattern
Make one of these cute bull crochet patterns for a great little gift or a cute baby present, for a boy or girl.
via Anna Sokolnikova, alwaysfreeamigurumi.com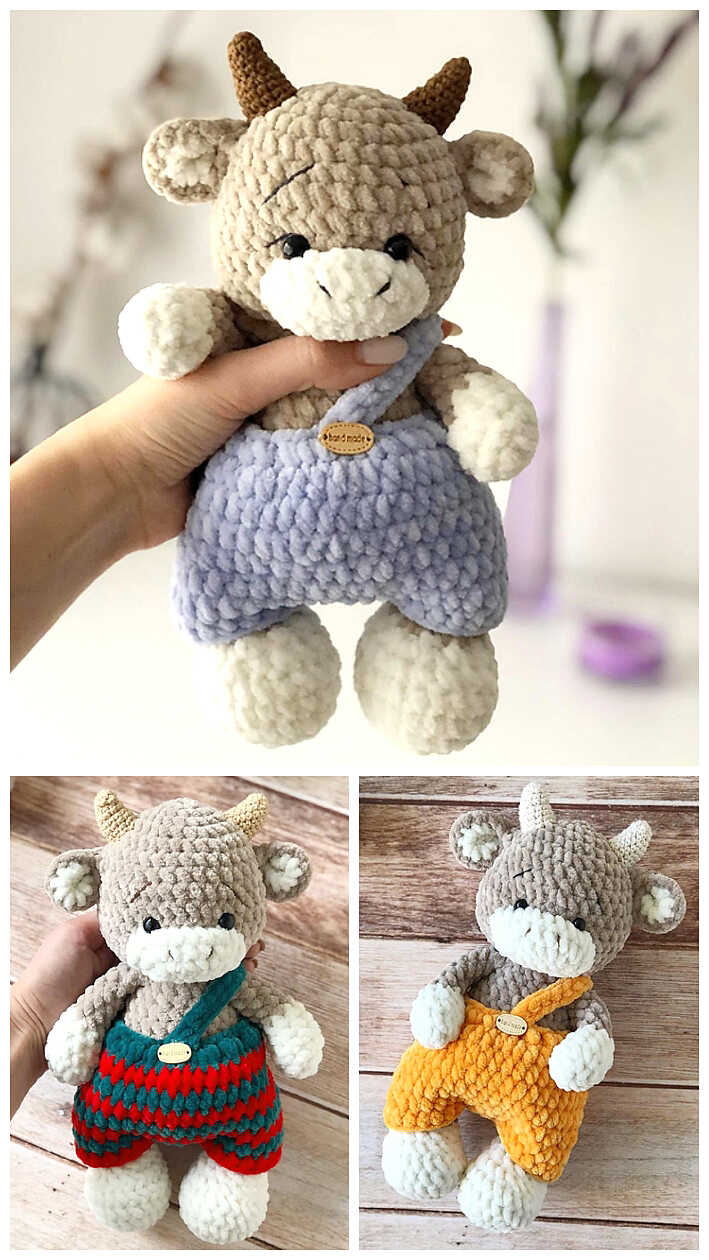 Amigurumi Plush Bull Crochet Pattern
Make cutest toy for your child.
Difficulty: intermediate.
Size of finished toy: 10.6 in. (27 cm)
via Deynega Julia, Ravelry.com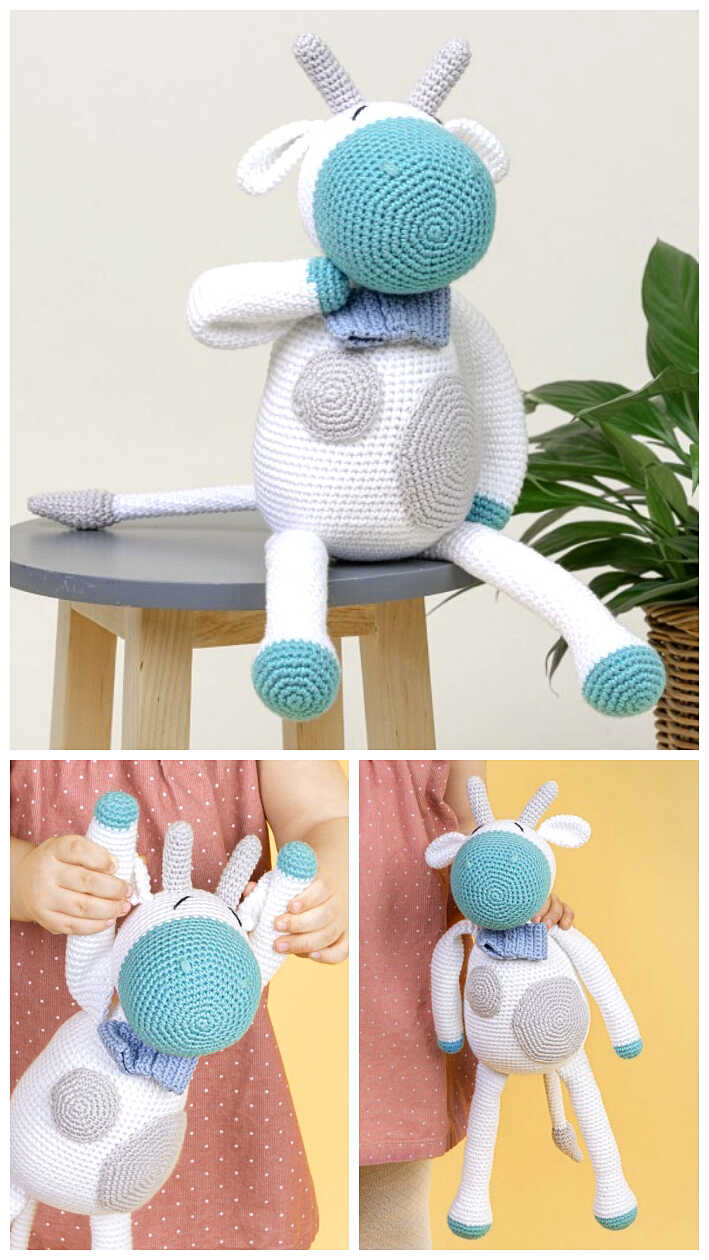 The Bull Kalvin Crochet Free Pattern
Say hello to Kalvin. Kalvin is curious and thoughtful, and he loves his life on the farm surrounded by his best friends.
via PifPaf, hobbii.com