The Cutest Crochet Squirrel Amigurumi Patterns
If you're looking for a Crochet Squirrel Amigurumi Pattern, we have found the cutest versions ever! When you scroll down the page, you will find 15 paid and free amigurumi squirrel patterns. Check them out now and Pin your favorites.
Crochet Squirrel Amigurumi Free Pattern
Aren't they absolutely adorable?! These Squirrels will be perfect for Game or woodland theme decoration.
via jenhayescreations.com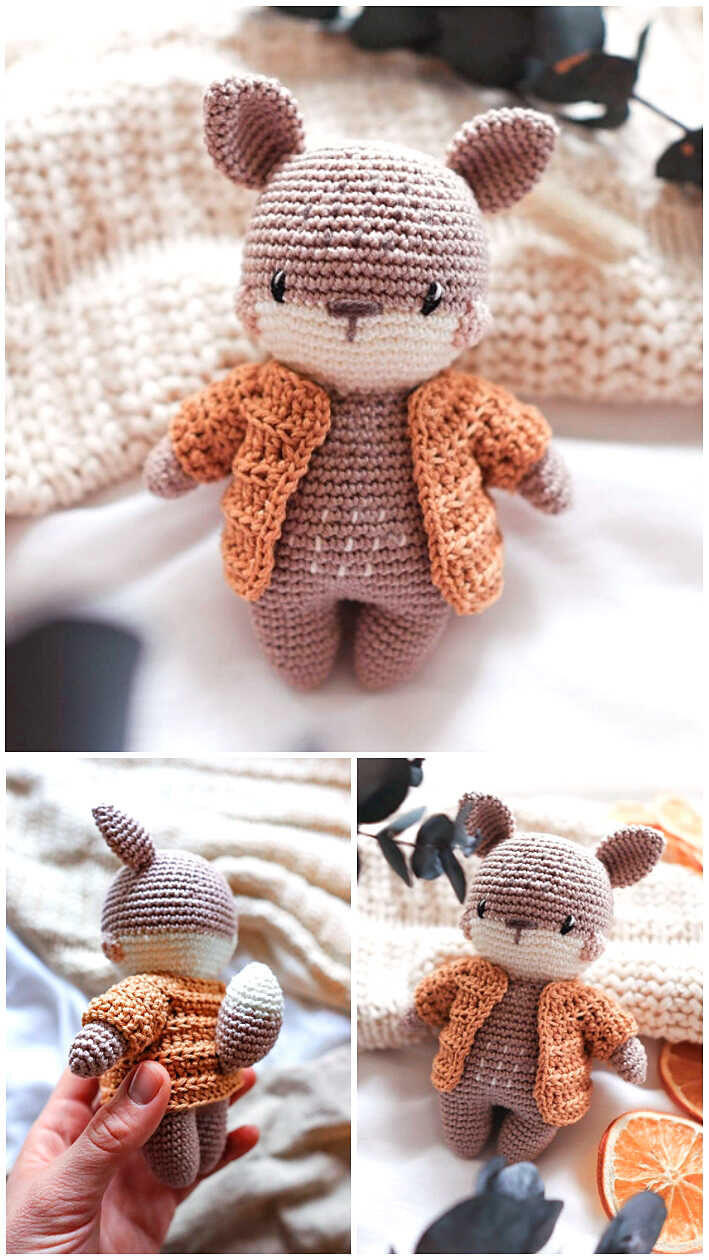 Crochet Winter Squirrel Amigurumi Pattern
Needed hook sizes: 2,5 mm (or 2,25 mm) & 3,5 mm (for the cardigan only).
via vonhandmitherzdesign, Etsy.com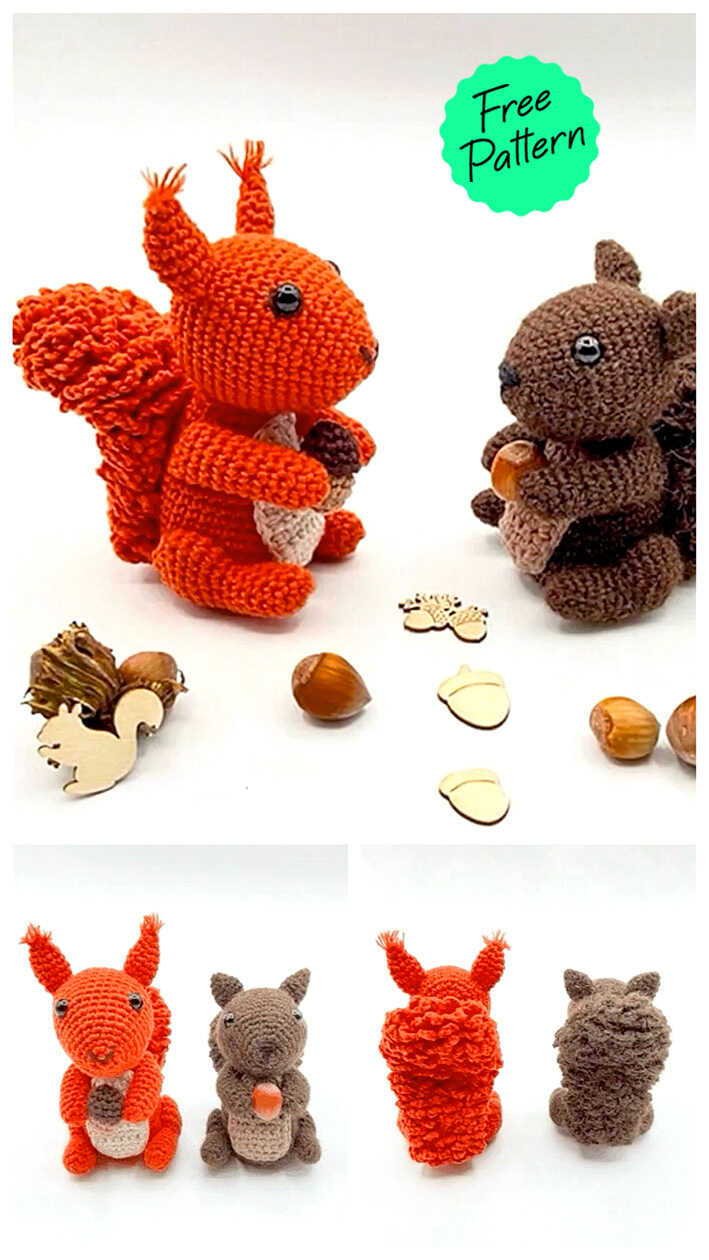 Sirius The Squirrel PDF Amigurumi Free Pattern
You can make the Amigurumi squirrel pattern in one color. You can choose light colors if you want. The thickness of the threads you need to pay attention to must be the same.
via @les.mailles.du.rocher, lovelycraft.com
Amigurumi Squirrel Baby Rattle Crochet Pattern
The final size of the rattle is about 14.5 cm / 5.51 inches. This 18 page Squirrel rattle pattern includes detailed instructions with a plenty of photo and 2 video references to instruct you on how to crochet Squirrel step by step.
via FairyToysByInnaChi, Etsy.com
Amigurumi Squirrel Free Crochet Pattern
You can crochet the squirrel in one color only, making the project more beginner friendly.
via stellasyarnuniverse.com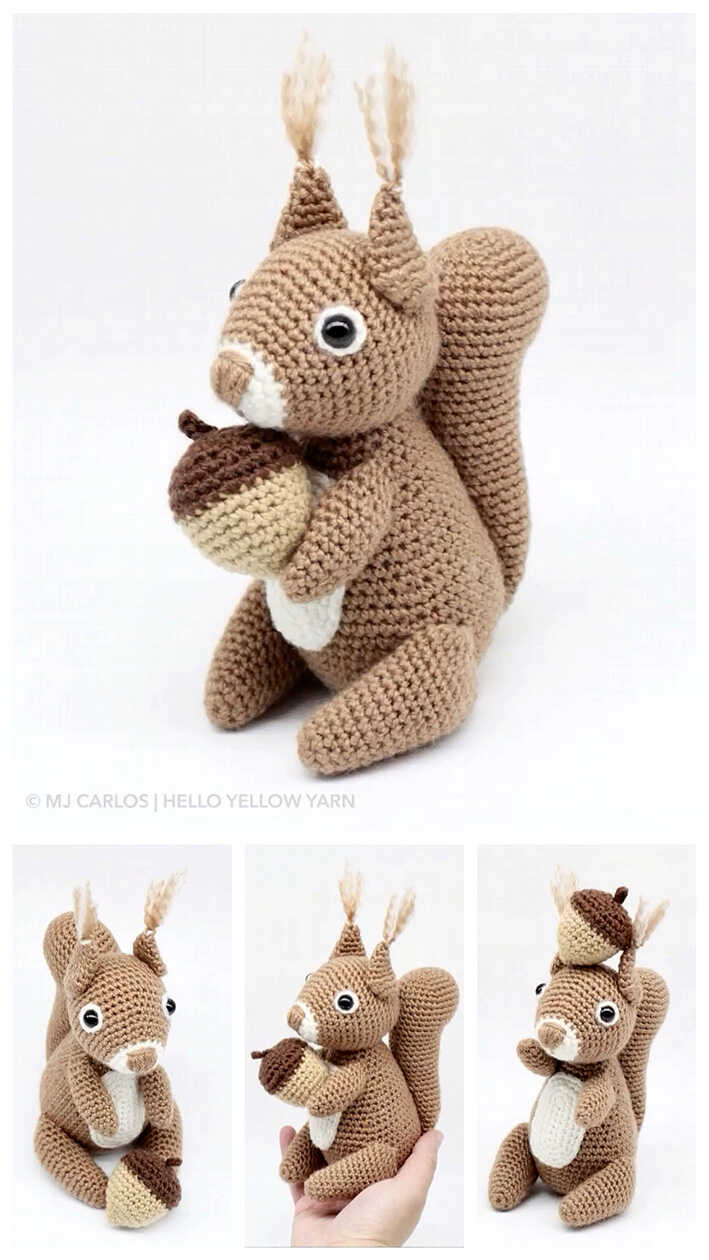 Crochet Amigurumi Squirrel Pattern
Chester measures approximately 19cm (7.5 inches) tall when made with 8 ply (US Light Worsted / UK DK) yarn and 3mm and 3.5mm crochet hooks.
via HelloYellowYarn, Etsy.com
Squirrel with Woodland Ornaments Crochet Amigurumi Pattern
Cute woodland Squirrel with forrest gifts in wicker basket. Amazing crochet Squirrel for woodland nursery decor with crochet montessori toys in wicker basket: mushrooms, pinecones and acorn.
via Tatyana Lebedenko, Ravelry.com
Rag Doll Squirrel Free Pattern
Squirrels are 8.5 inches tall with extended legs to the highest point of the tail.
via shemakescrochet.com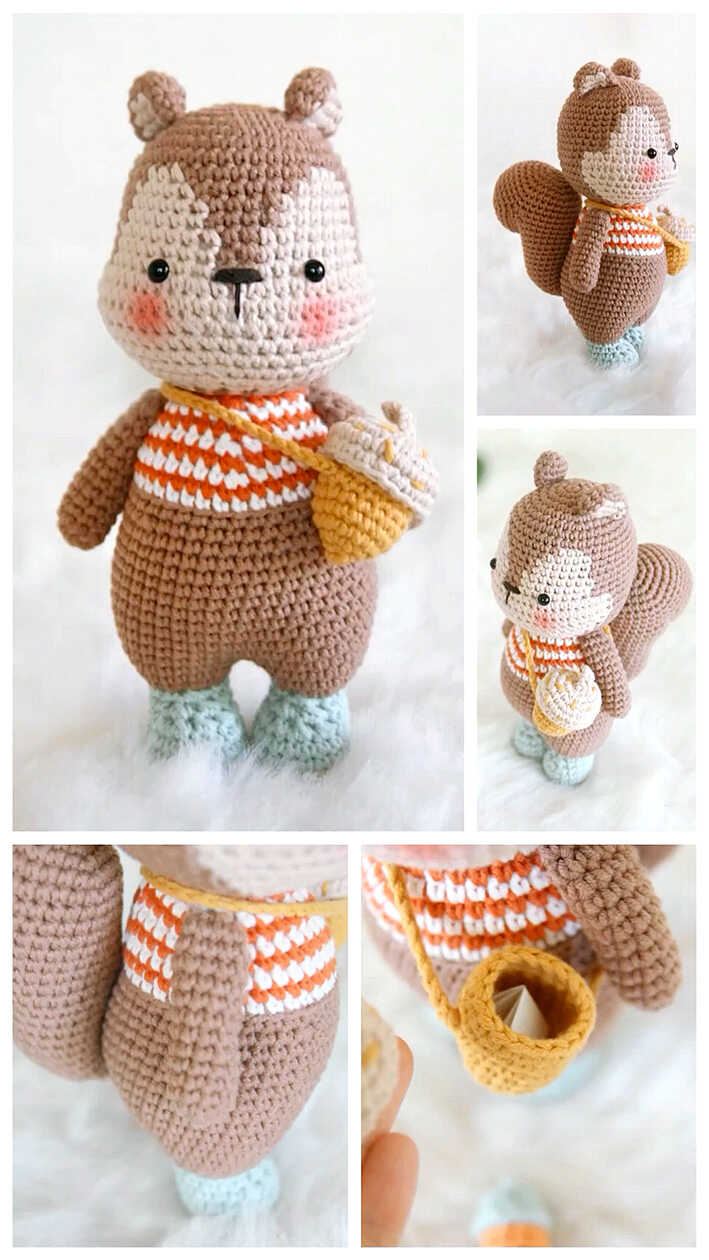 Amigurumi Squirrel Crochet Pattern
Size: -20cm ( 7.8 in ) ~ 21cm ( 8.2 in ) if using fingering weight yarn on a 3mm crochet hook.
via bigbebez, Etsy.com
Squirrel Amigurumi Crochet Pattern
Level: intermediate and above.
Size approx: 20 cm (7.87 inch).
via ananamilove1519, Etsy.com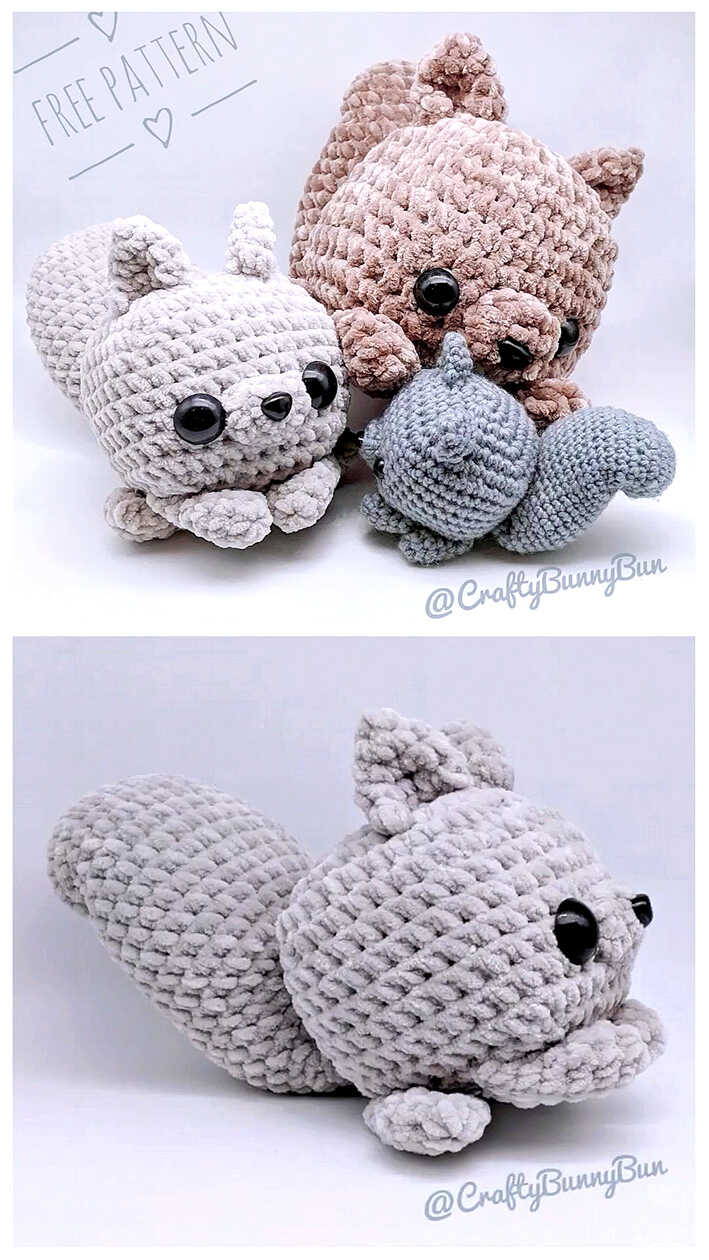 Little Cube Squirrel Amigurumi Free Pattern
You can make this pattern in any size you wish by simply using a different yarn weight.
via craftybunnybun.com
Amigurumi Squirrel Plush Toy Crochet Pattern
Crochet Squirrel pattern. Using these materials, the finished toy is 8" (20cm).
via Ekaterina Chirkova, Ravelry.com
Amigurumi Squirrel Crochet Pattern
This doll is about 23cm tall with crocheted crochet hook size 2.50mm.
via JWcrochetShop, Etsy.com
Baby Squirrel Amigurumi Free Crochet Pattern
The finished item is approximately 5.5″ high.
via elisascrochet.com
Squirrel Amigurumi Crochet Pattern
You will need:
Approx. 150g of main color, less than 50g of accent color. Worsted weight #4
A pair of 15 mm safety eyes
Fiberfill Stuffing
3.25 mm hook
Tapestry needle
via SweetOddityArt, Etsy.com