10 Amazing Amigurumi Monkey Patterns
Who doesn't love extremely cute monkeys jumping from tree to tree? You are going to be over the moon when you check out this super cute collection of Crochet Monkey Patterns and there is something for everyone. View them all now and Pin your favorites.
Monkey Amigurumi Crochet Free Pattern
Monkeys are always fun, and they're even more fun when there's more than one. Made with worsted weight yarn, the finished monkeys measure approximately 8 inches tall.
via lefthandedcrocheter.comiwool.com
Baby Monkey Amigurumi Crochet Pattern
This baby monkey is is 7.5 in/19 cm tall when using recommenced hook size, worsted weight yarn and yarn under. This pattern is worked in continuous rounds.
via WhimsicalYarnDesigns, Etsy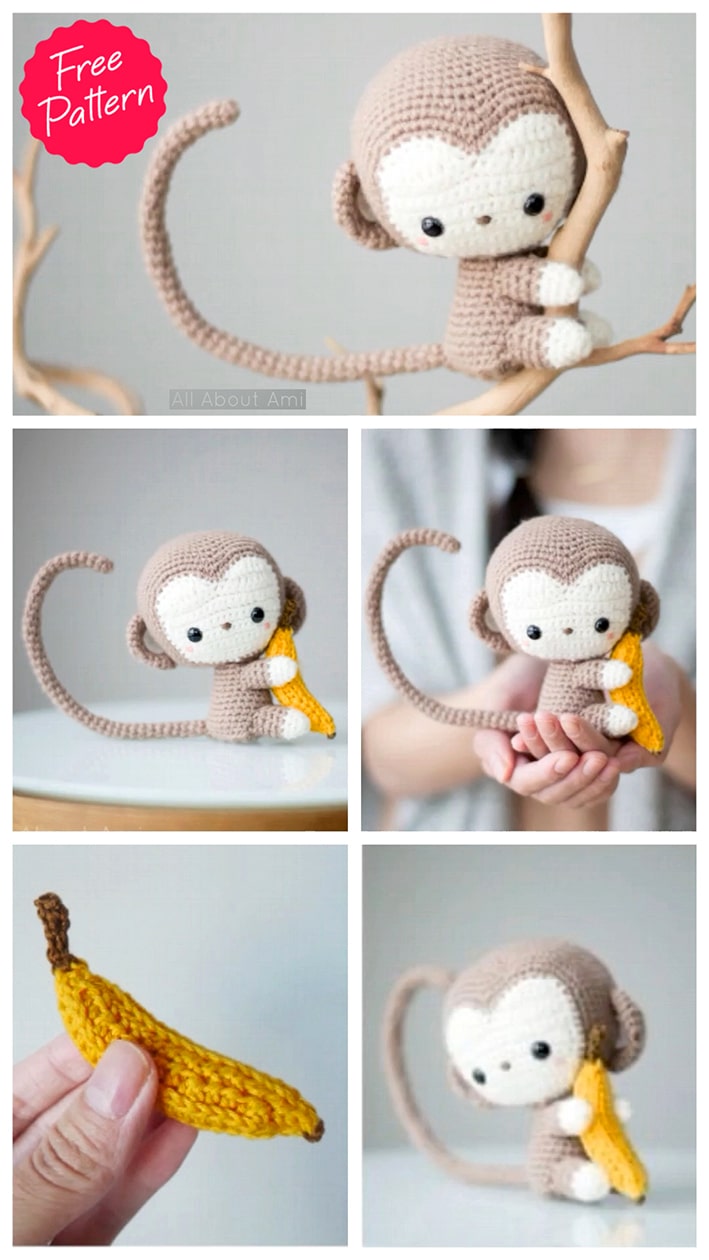 Amigurumi Monkey Crochet Free Pattern
via allaboutami.com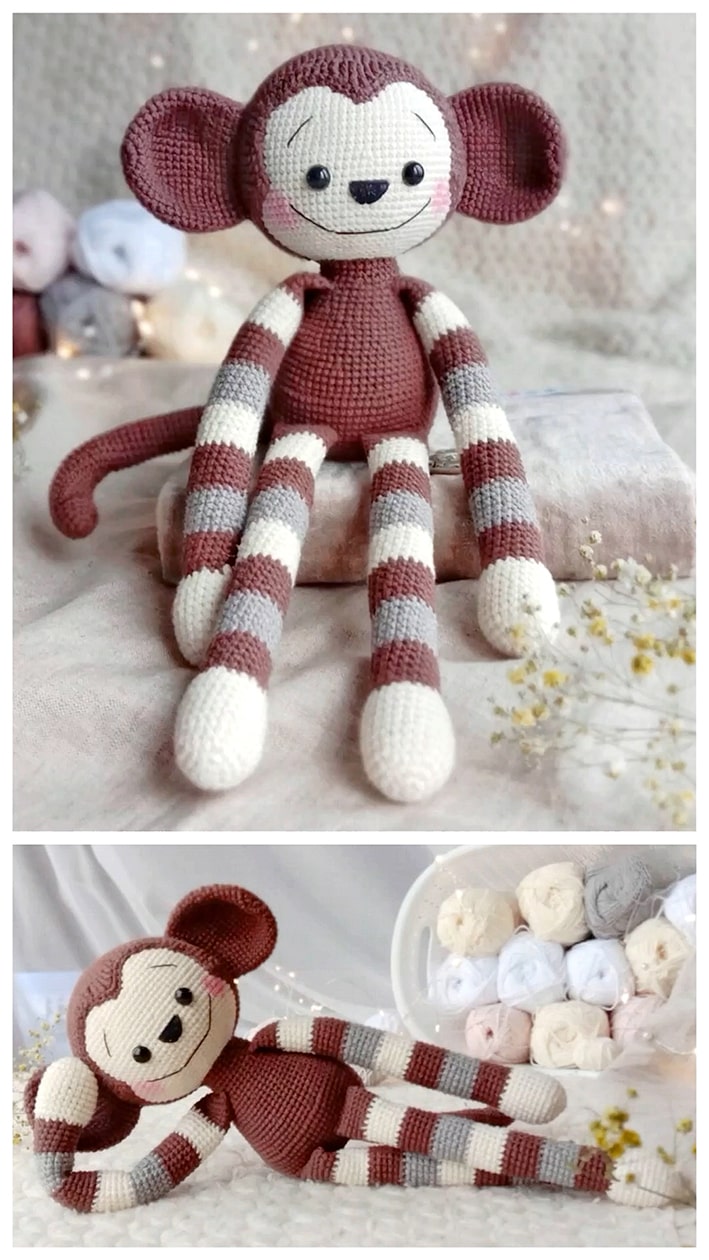 Crochet Amigurumi Pattern Monkey
Using the specified materials and tools, the toy turns out 13-14 inches (34 cm).
via YaBatalova, Etsy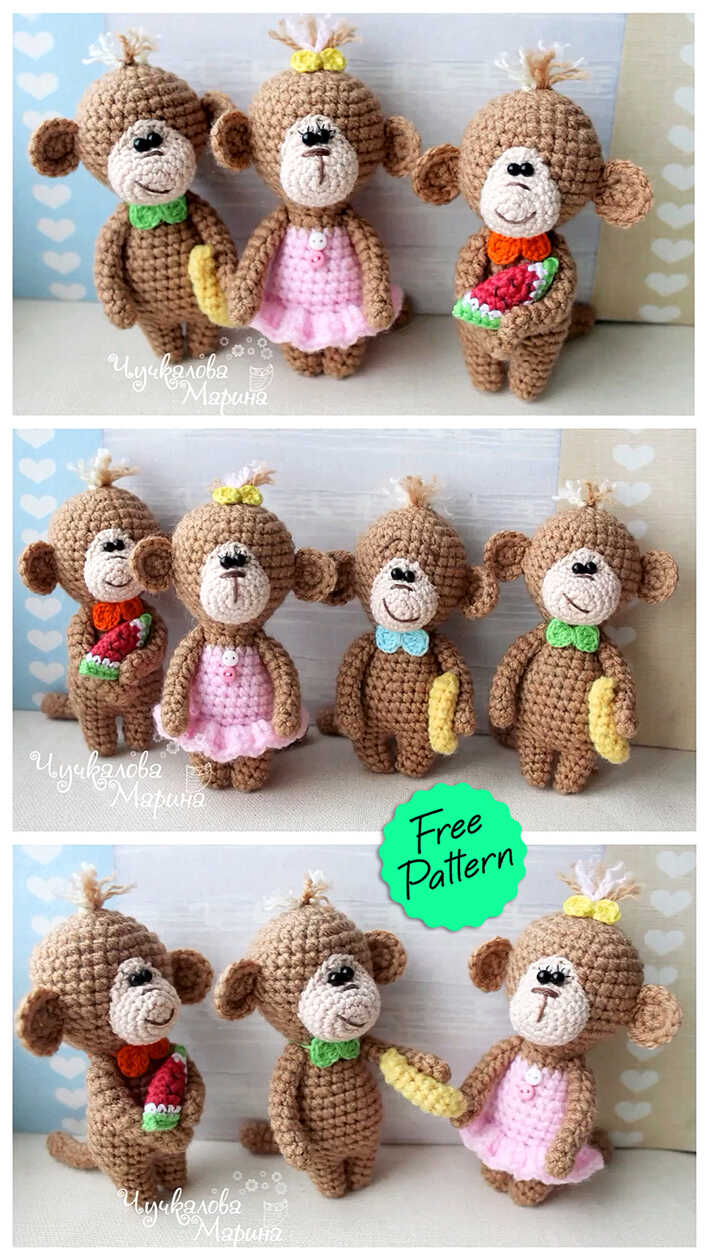 Monkey Minik Amigurumi Crochet Free Pattern
via Marina Chuckkalova, Ravelry.com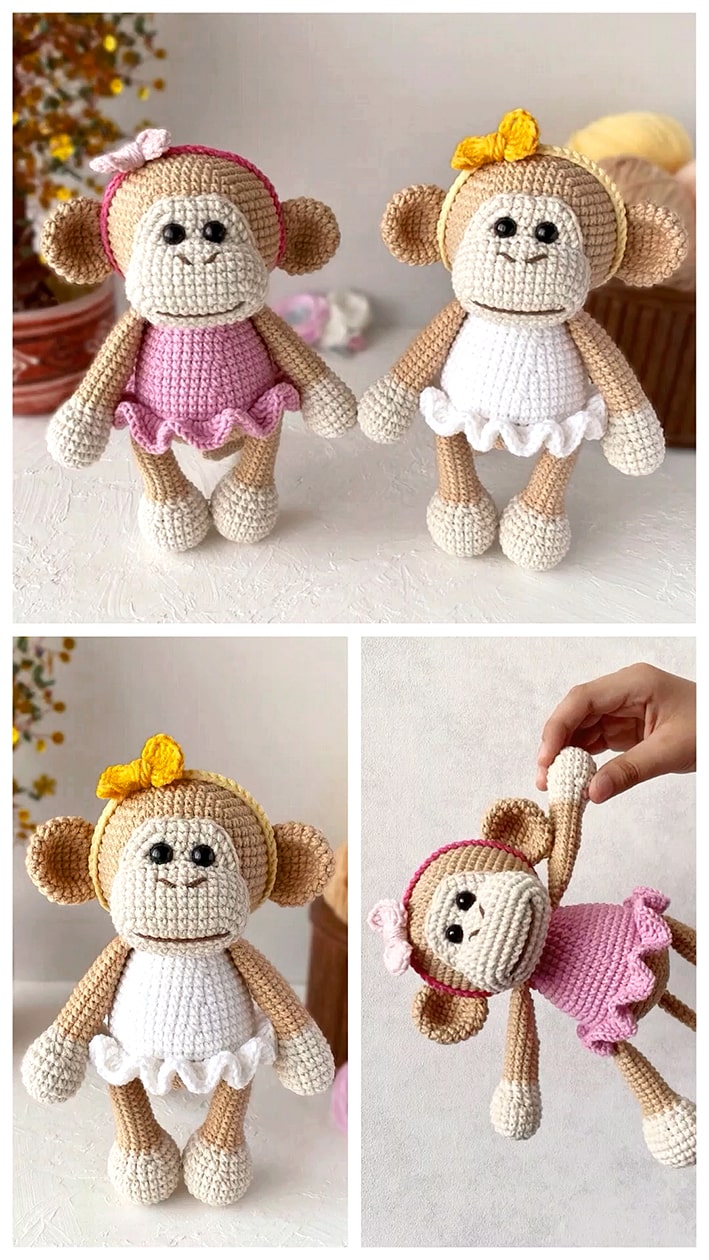 Amigurumi Monkey Crochet Pattern
via IamSulu, Etsy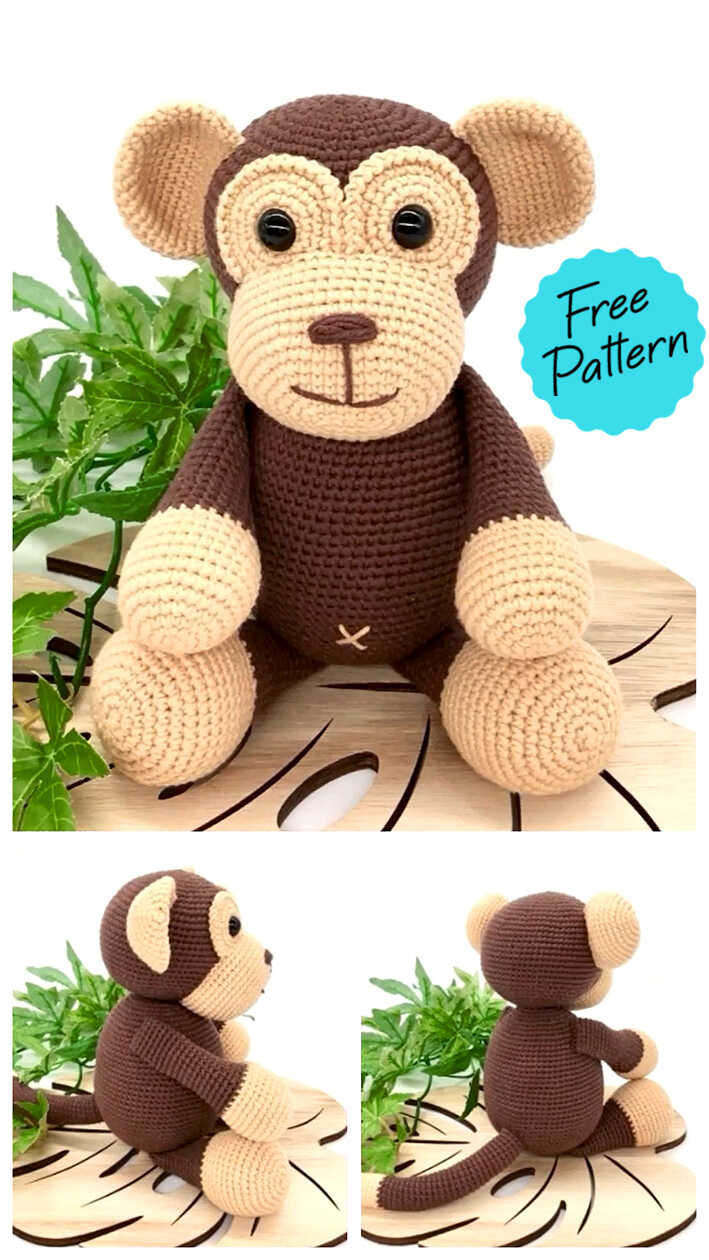 Free Crochet Monkey Pattern
via cuddlystitchescraft.com
Cute Monkey Mogli Amigurumi Crochet Pattern
via HavvaDesigns, Etsy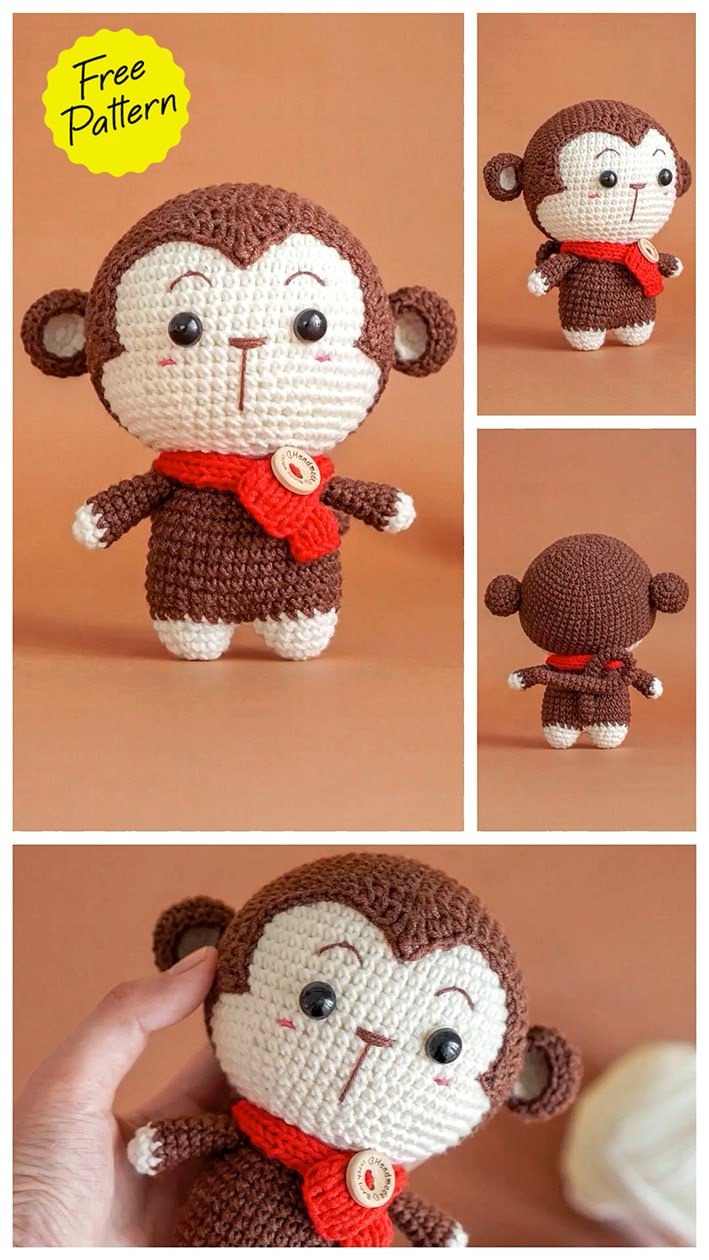 Kiki The Monkey Amigurumi Crochet Free Pattern
via aquariwool.com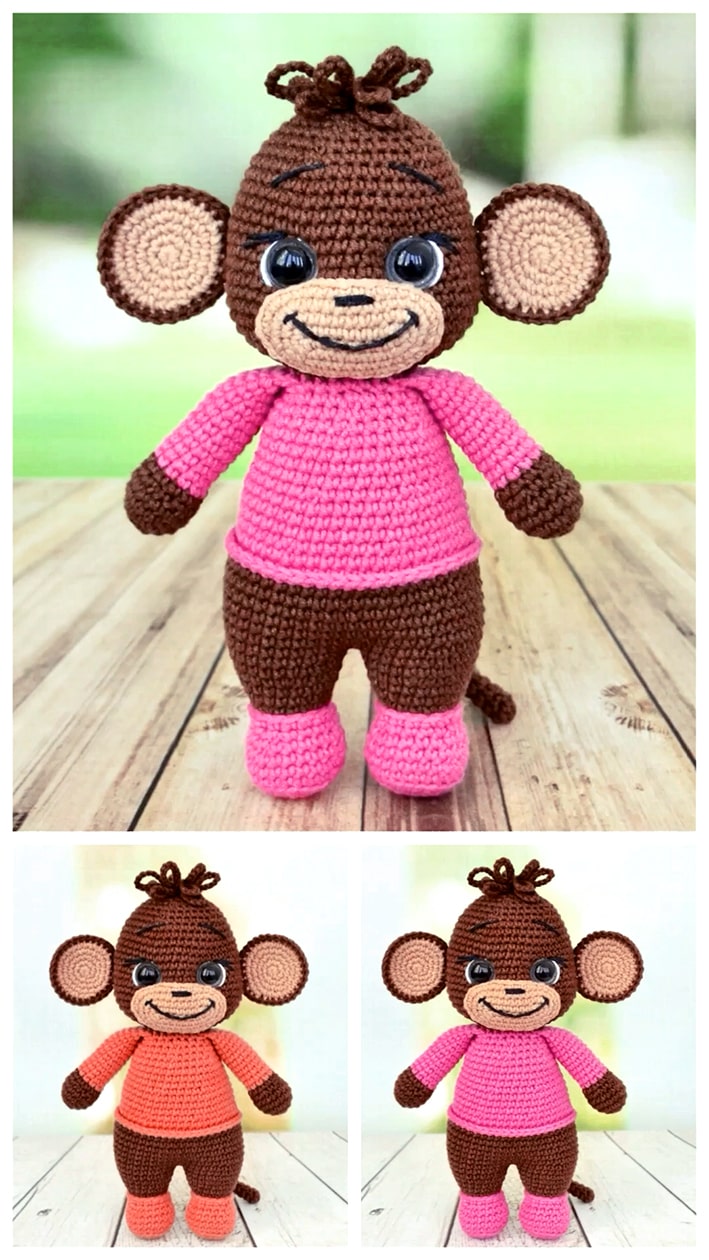 Monkey Amigurumi Crochet Pattern
via HappyCrochetPattern, Etsy