Amigurumi Bear Crochet Free Patterns You'll Love
Make one of these cute bear crochet patterns for a great little gift for a boy or girl or a cute baby shower gift. There are 15 different crochet bear patterns to choose from. Moreover, all patterns are free. View them all now and don't forget to pin your favourite…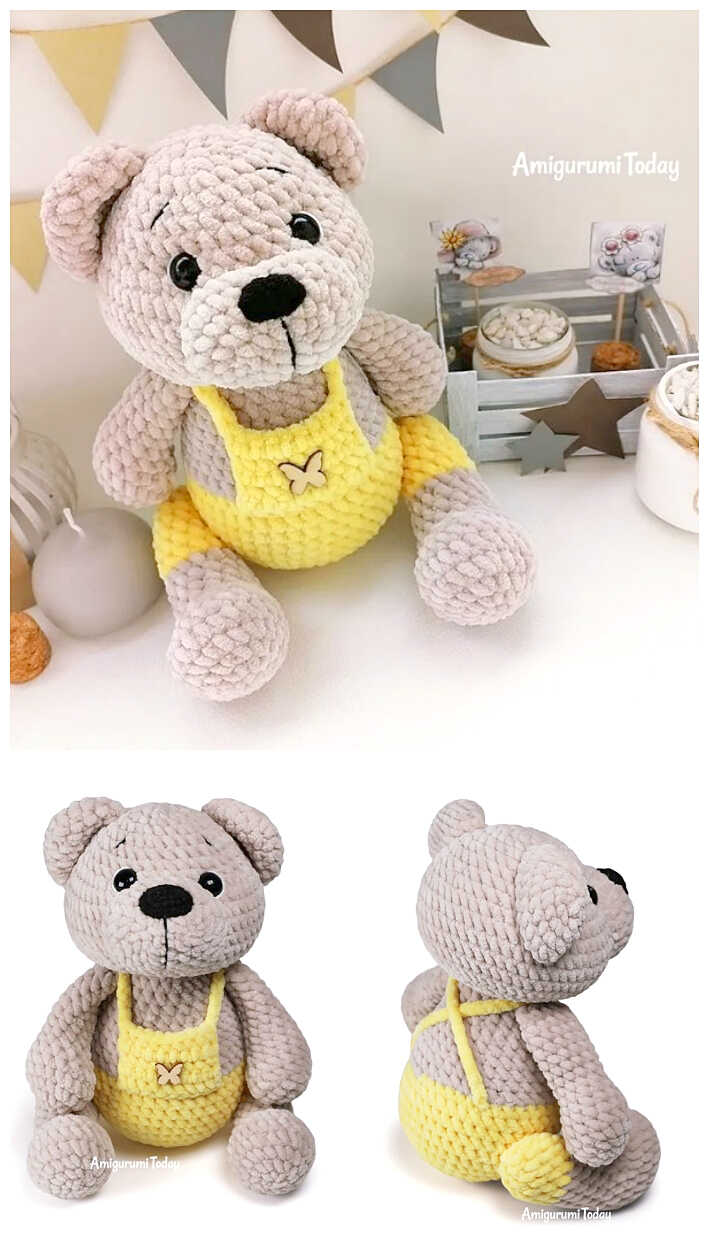 Crochet Bear in Overalls Free Pattern
Enjoy story time with this cute crochet bear by your side. Made from a soft, plush yarn, this crochet bear is always ready for endless playing and hugging!
via amigurumi.today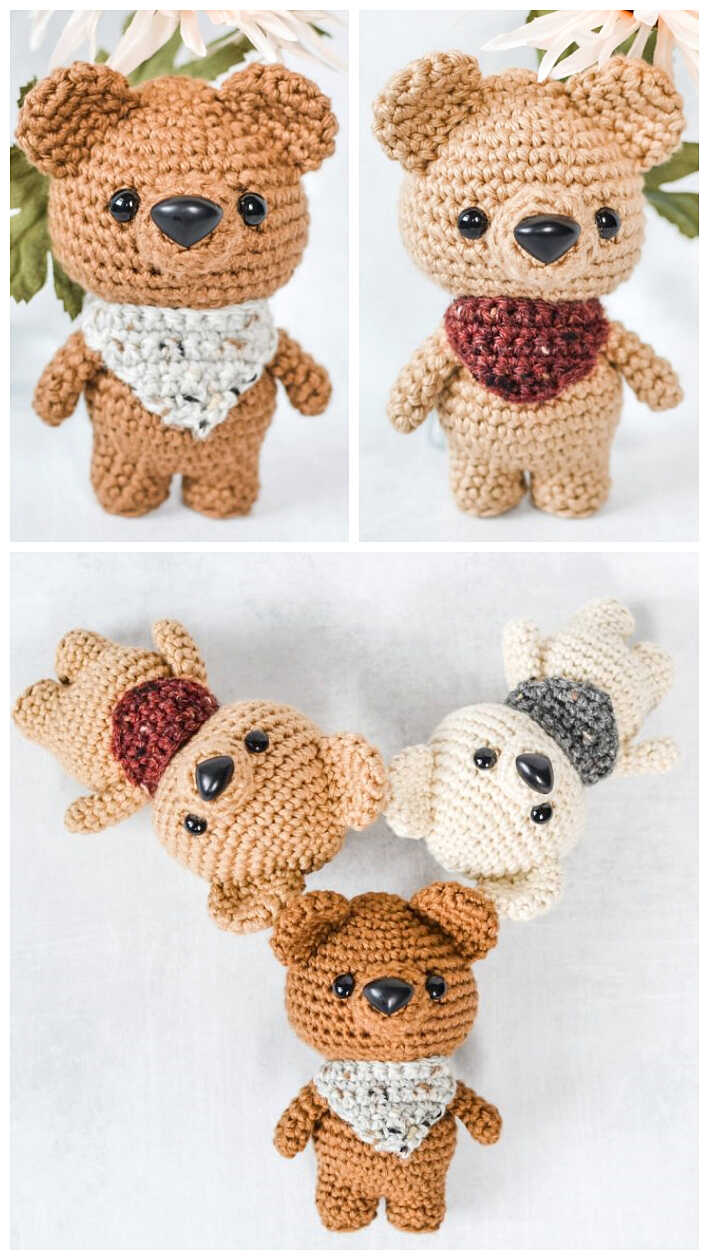 Briggs the Bear Free Amigurumi Crochet Pattern
Briggs The Bear loves to travel and see the world through your eyes. Briggs fits perfectly in your pocket to keep you company on your endeavors.
via yarnsociety.com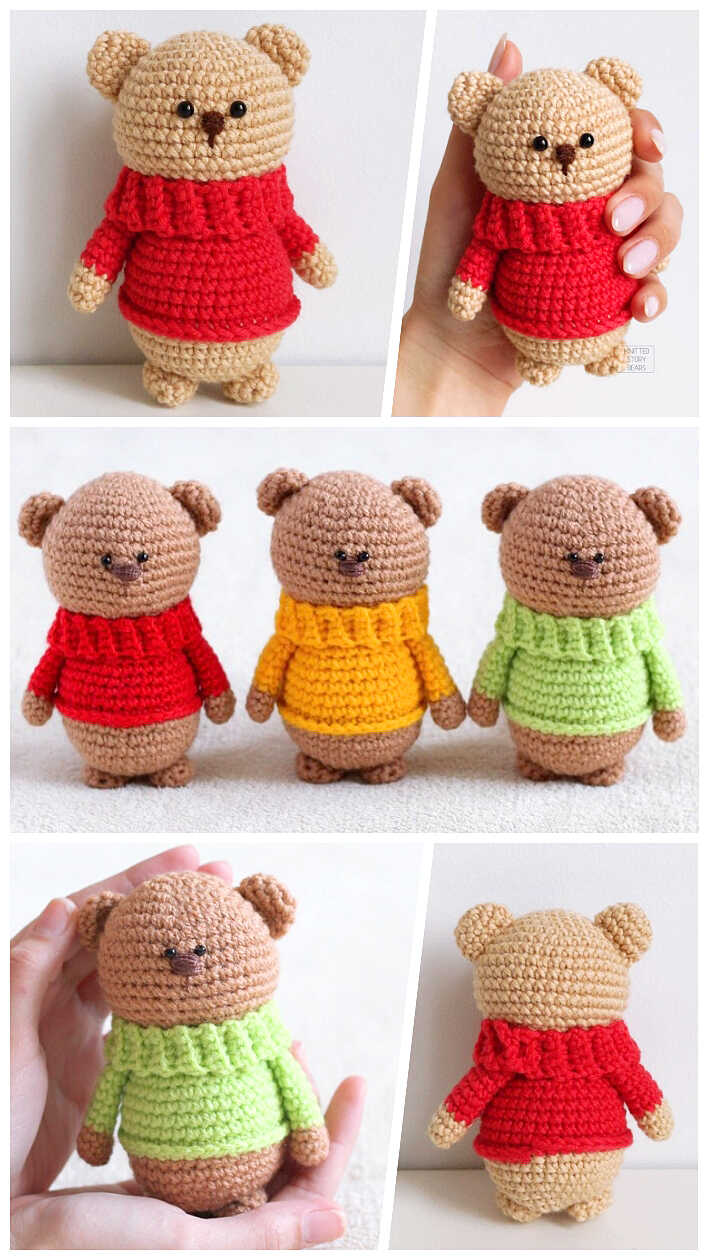 Crochet Teddy Bear Free Pattern
Skill level: Easy crochet pattern
Size: The teddy bear is approx. 4.5 inches tall.
via knittedstorybears.com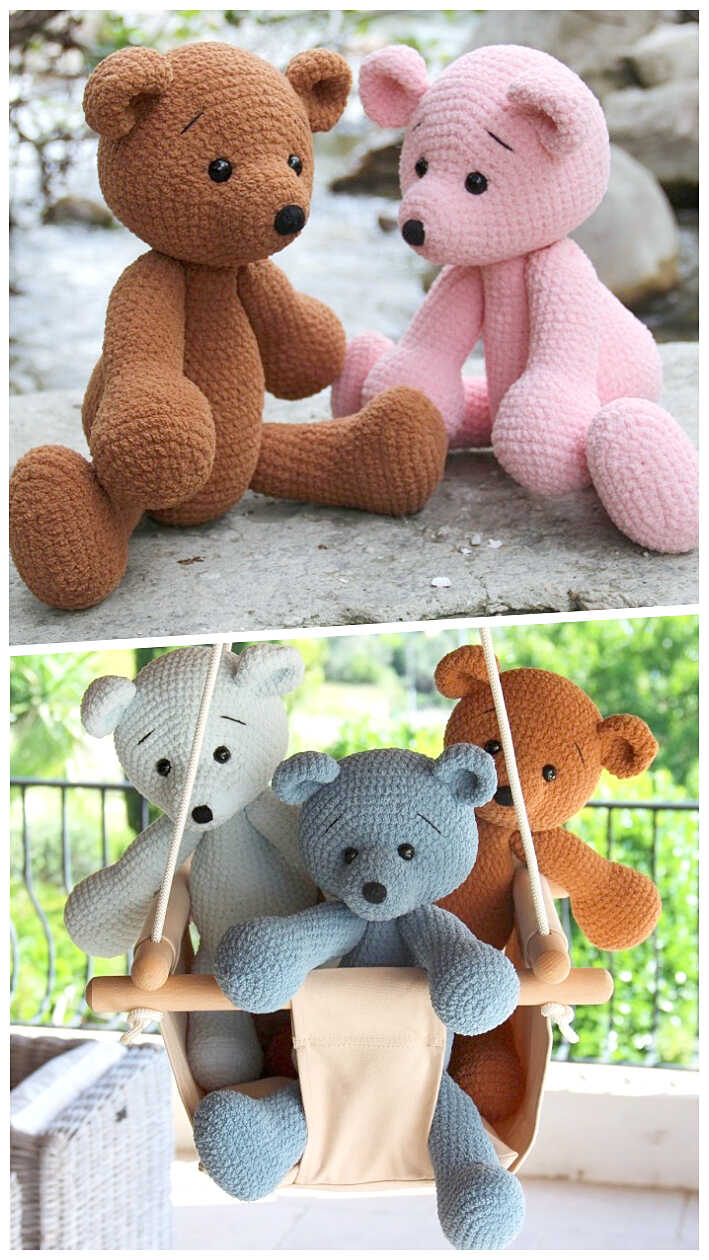 Chunky Bear Free Pattern
Absolutely one of the best gifts ever because everyone needs a teddy bear or two to snuggle, right?!!
via hobbii.com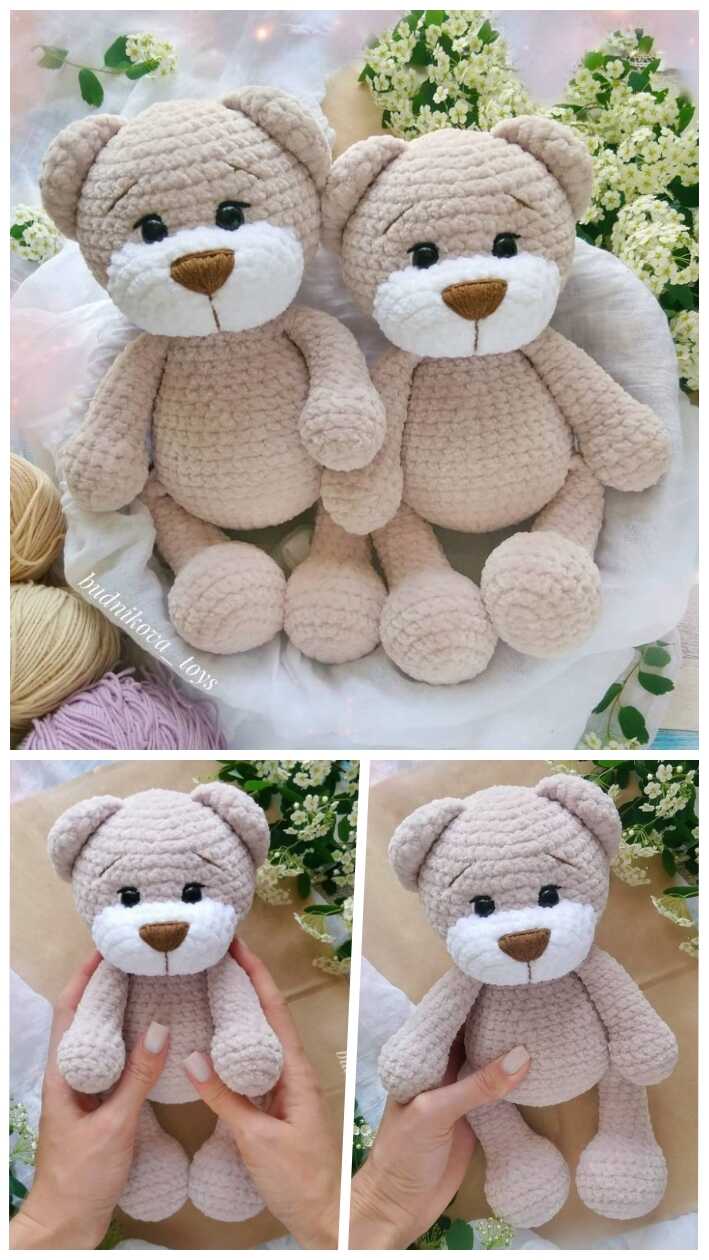 Easy Plush Big Bear Amigurumi Crochet Pattern
Want to make an easy teddy bear? Have an amigurumi or a gift that you need to prepare in a short time? Then let's make this cute teddy bear amigurumi together.
via budnikova_toys, lovelycraft.com
Miki the Polar Bear Free Crochet Pattern
Meet Miki the Polar Bear! He's warm and cozy in his nordic style sweater, yellow boots and gloves!
via elisascrochet.com
Tiny Teddy Bear Crochet Pattern
You will love this sweet tiny teddy bear amigurumi. The free crochet pattern is especially perfect for beginners because it is easy and quick. The height of finished toy is 7 cm (2.7").
via katerina_gushchina, amigurum.com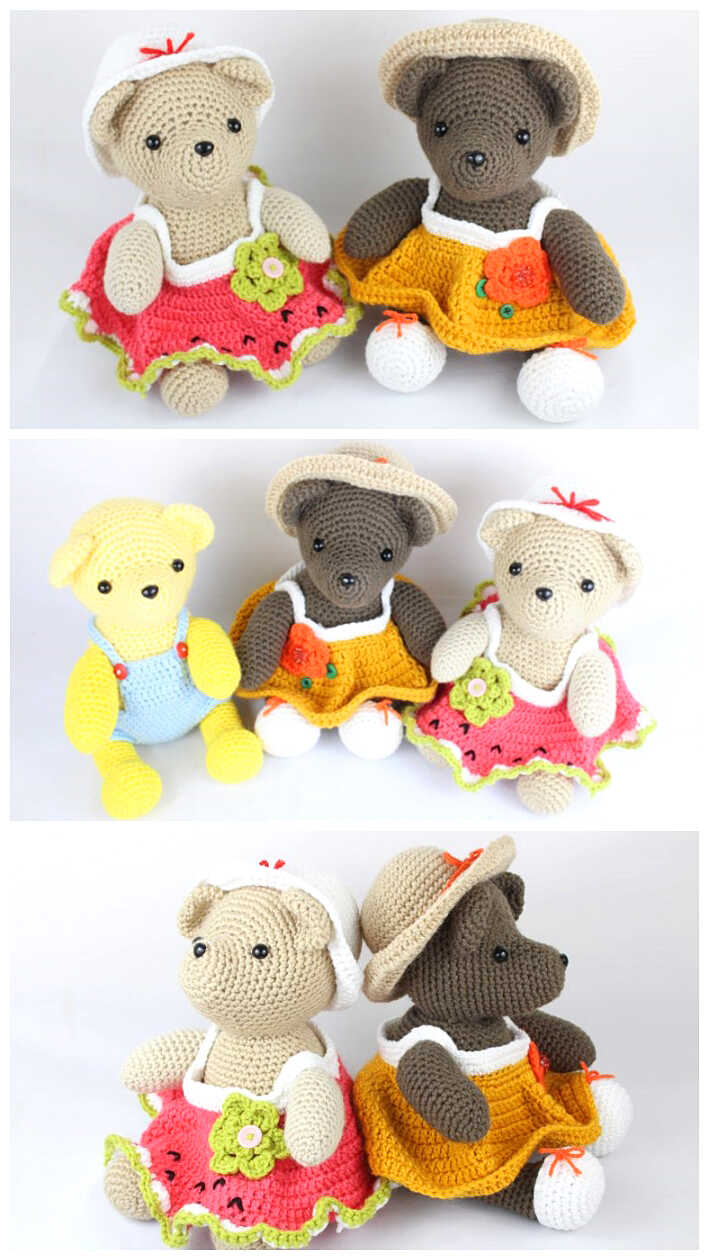 Dress Up Bears Amigurumi Free Crochet Pattern
This pattern you will create very cute clothes for the teddy bear, which will delight you and become a good, wonderful gift for your loved ones.
via stringydingding.com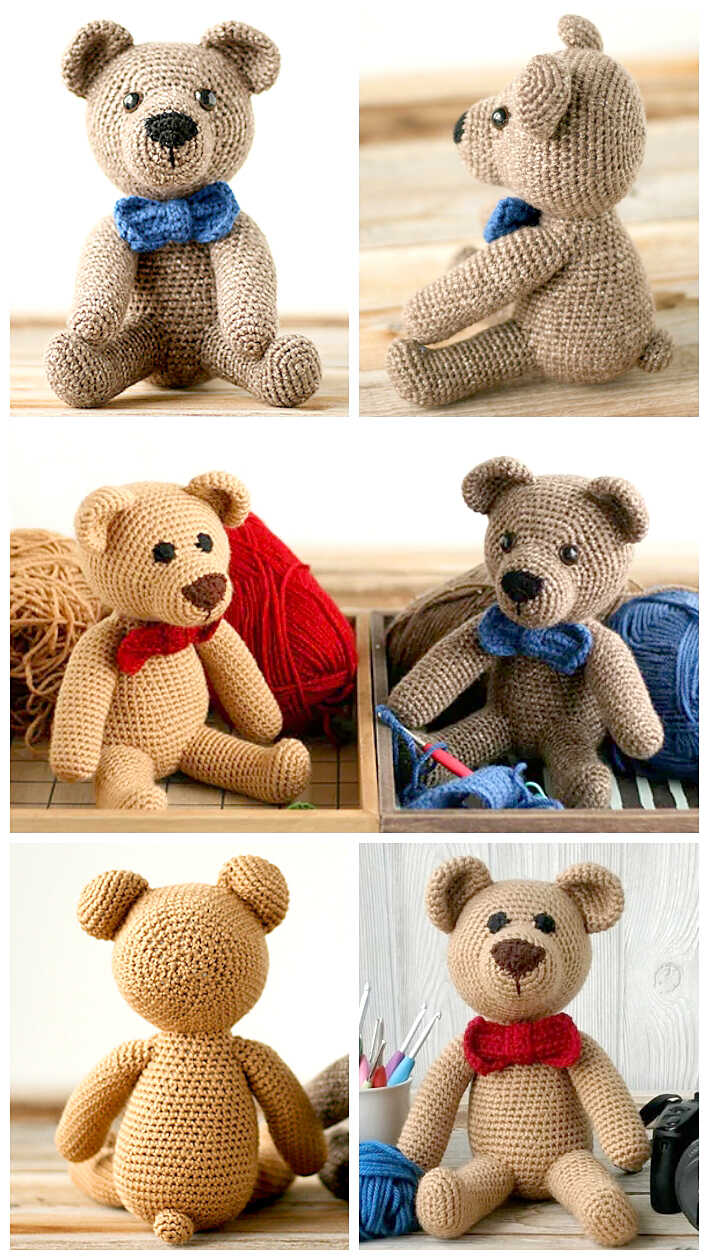 Classic Crochet Teddy Bear
Today's Classic Crochet Teddy Bear pattern will not let you down. You'll have a snuggle buddy to give or to keep that will be cherished for years to come!
via jenhayescreations.com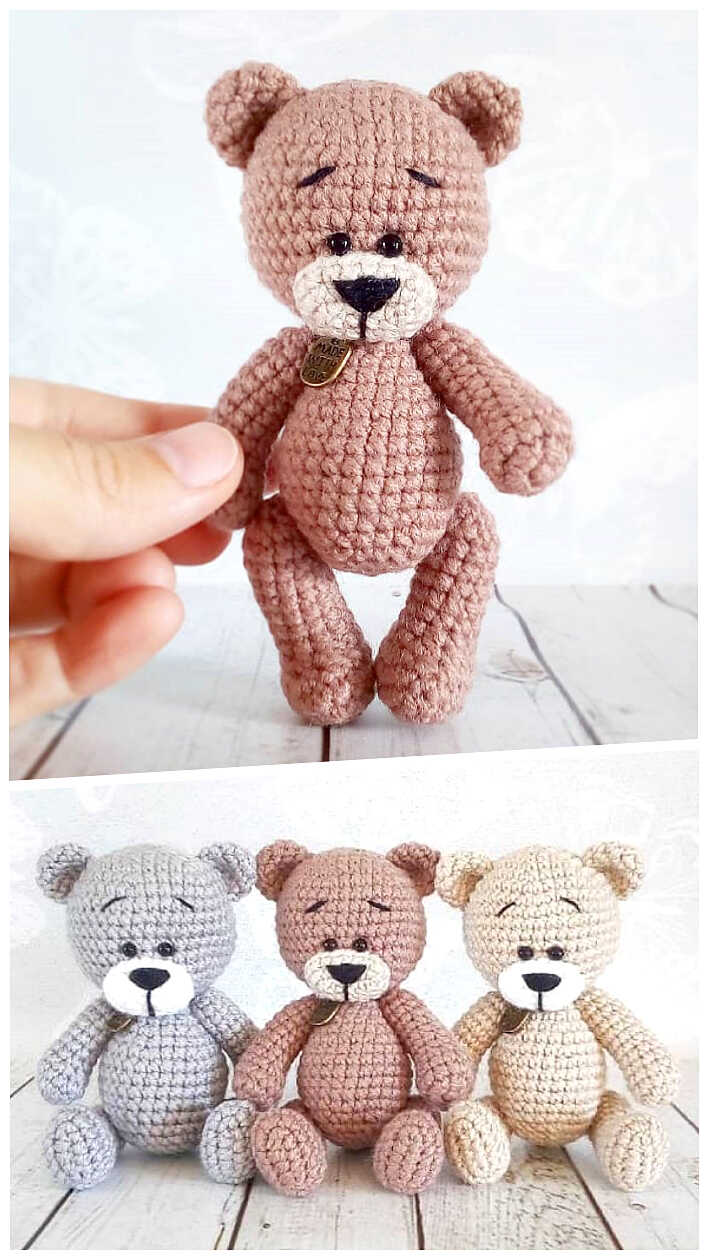 Little Bear Free Crochet Pattern
You can crochet the teddy bear for someone special as Christmas gift or for baby shower. Or you can make the teddy bear for your child.
via wasilenatoys. amigurumi.space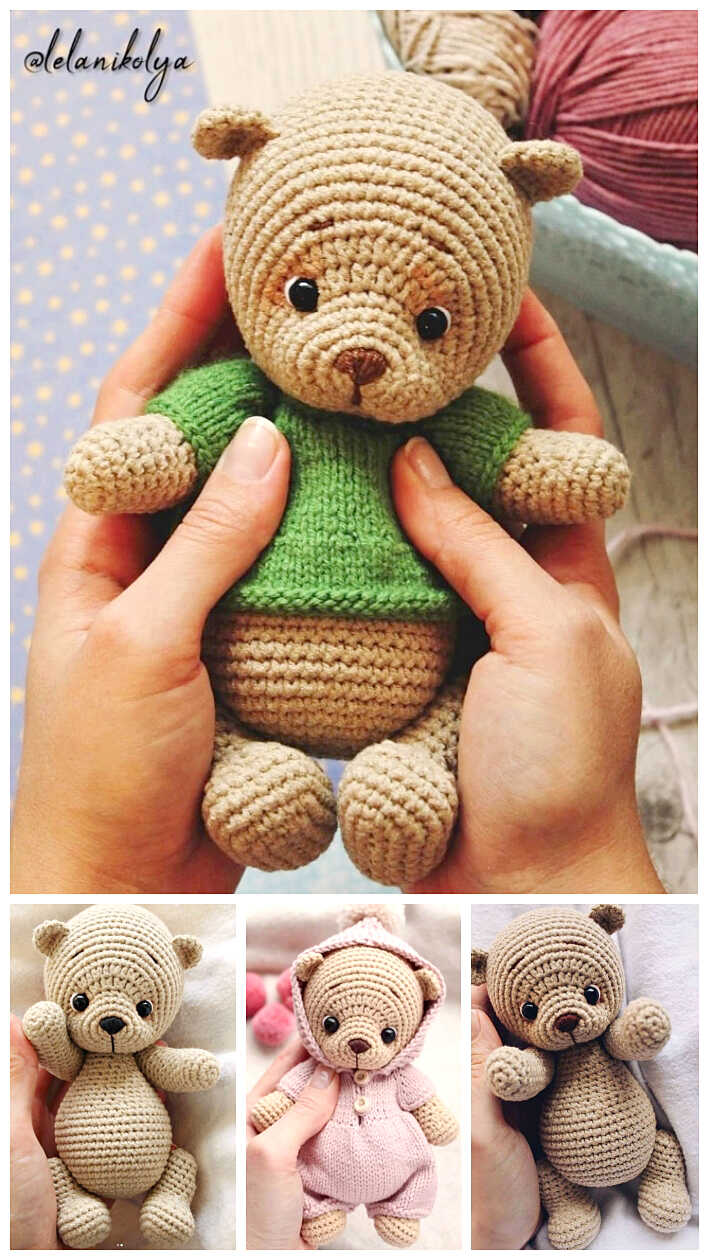 Mini Bear Amigurumi Free Crochet Pattern
It can make an excellent gift for birthdays, Christmas, Thanksgiving, or Valentine's day for children, girlfriends, family members, or friends.
via alwaysfreeamigurumi.com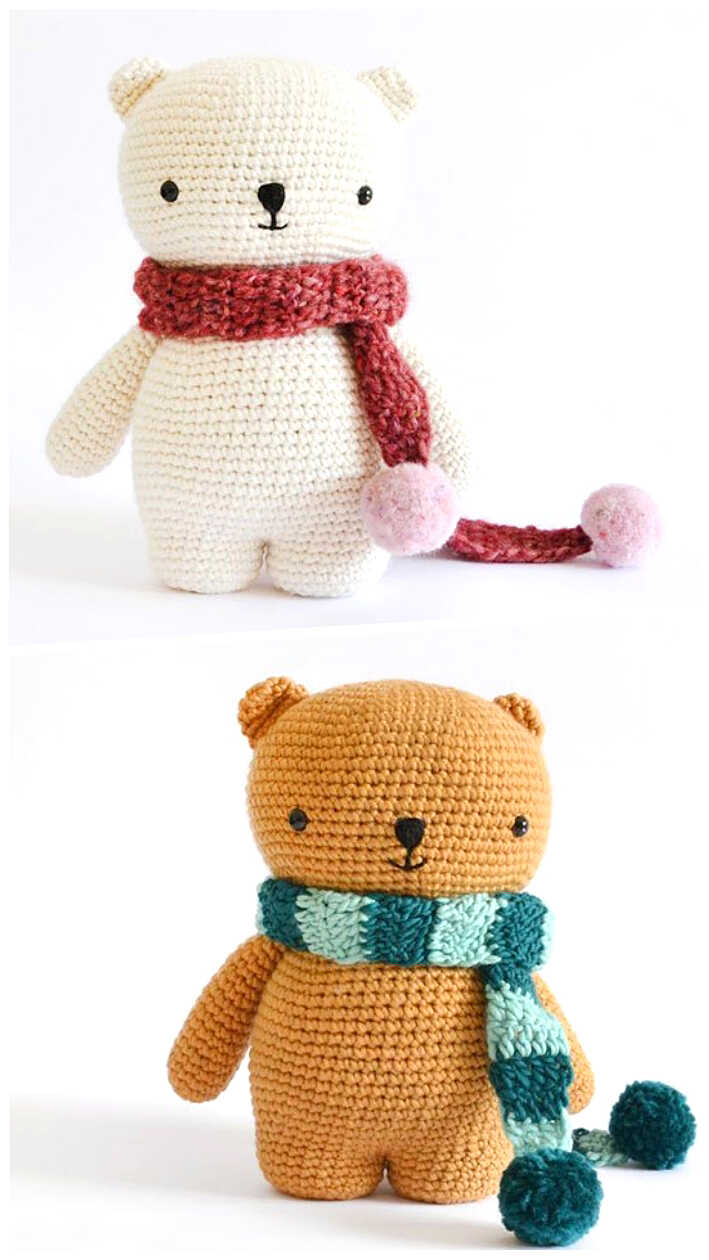 Amigurumi Bear Free Crochet Pattern
Aren't they adorable? Have a go at making your own bears how you fancy, maybe to keep all for yourself all give them as presents. Whoever receives them, are sure to be very impressed!
via dhgshop.it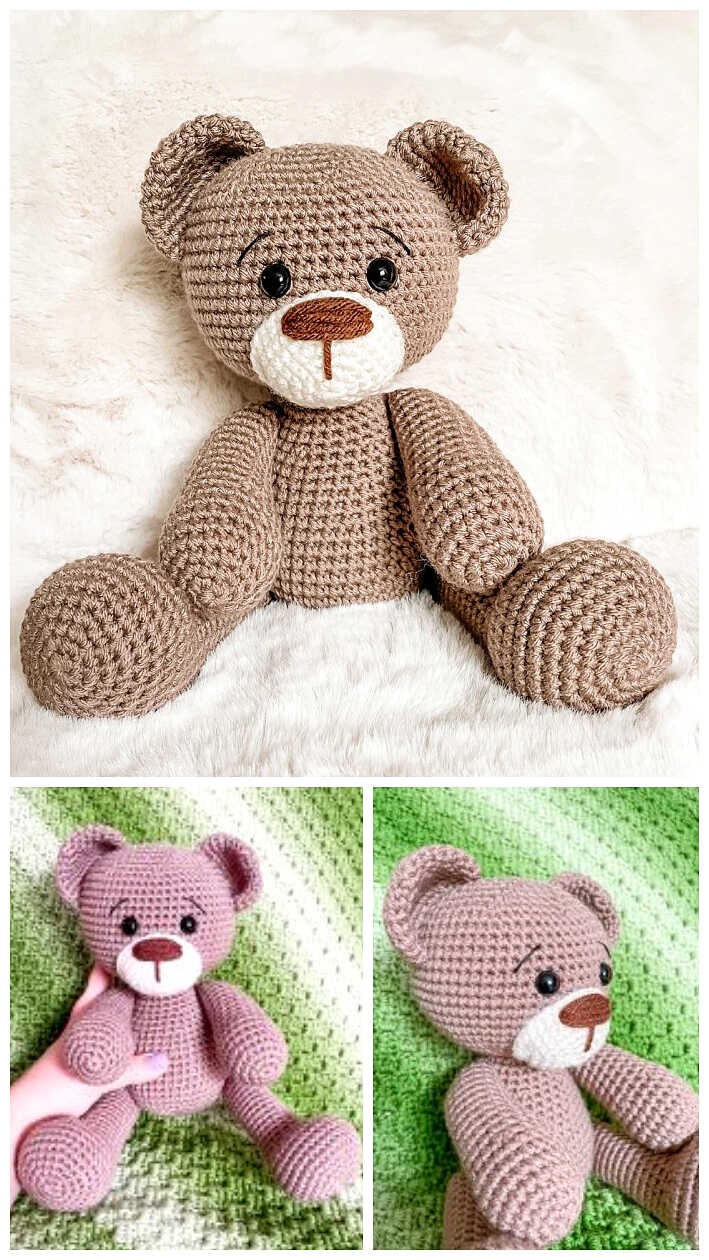 Crochet Teddy Bear Free Pattern
This classic crochet teddy bear pattern is about 9 inches tall sitting and the perfect size for pretty much any age if you are looking to gift this sweet little teddy bear.
via thefriendlyredfox.com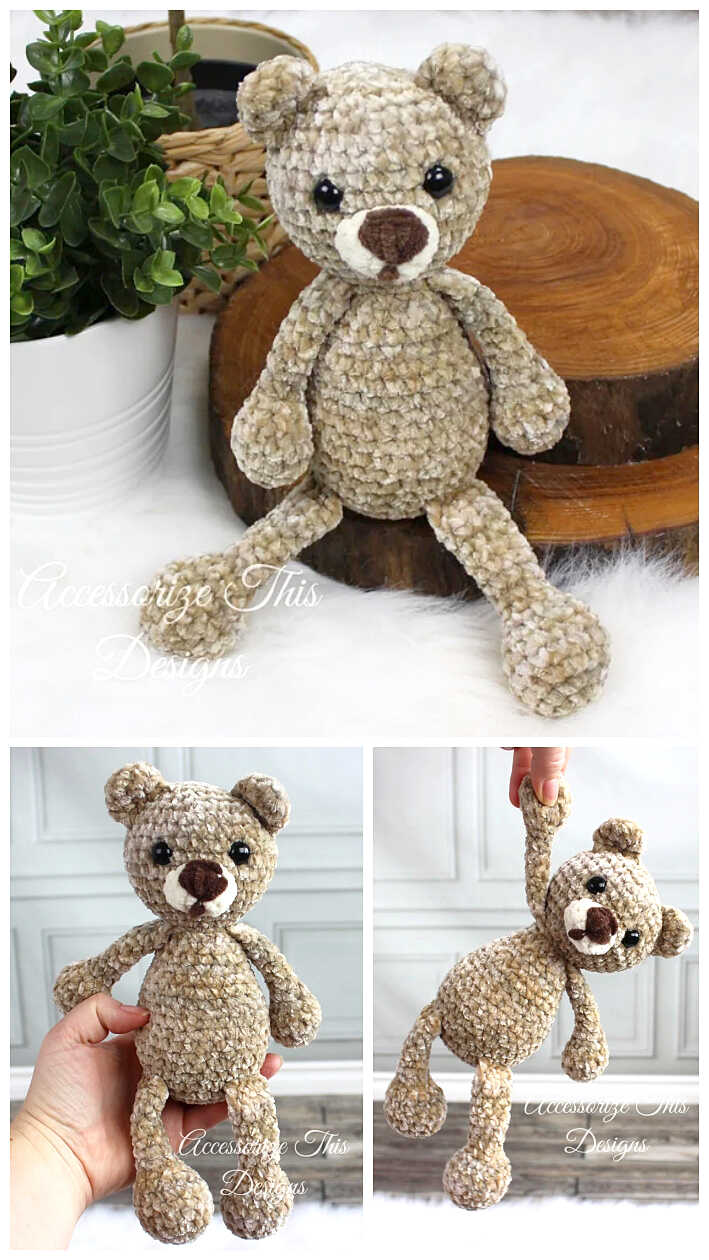 Teddy Bear Crochet Free Pattern
They are adorable, cuddly and the all around perfect gift.
via darlingmapledesigns.com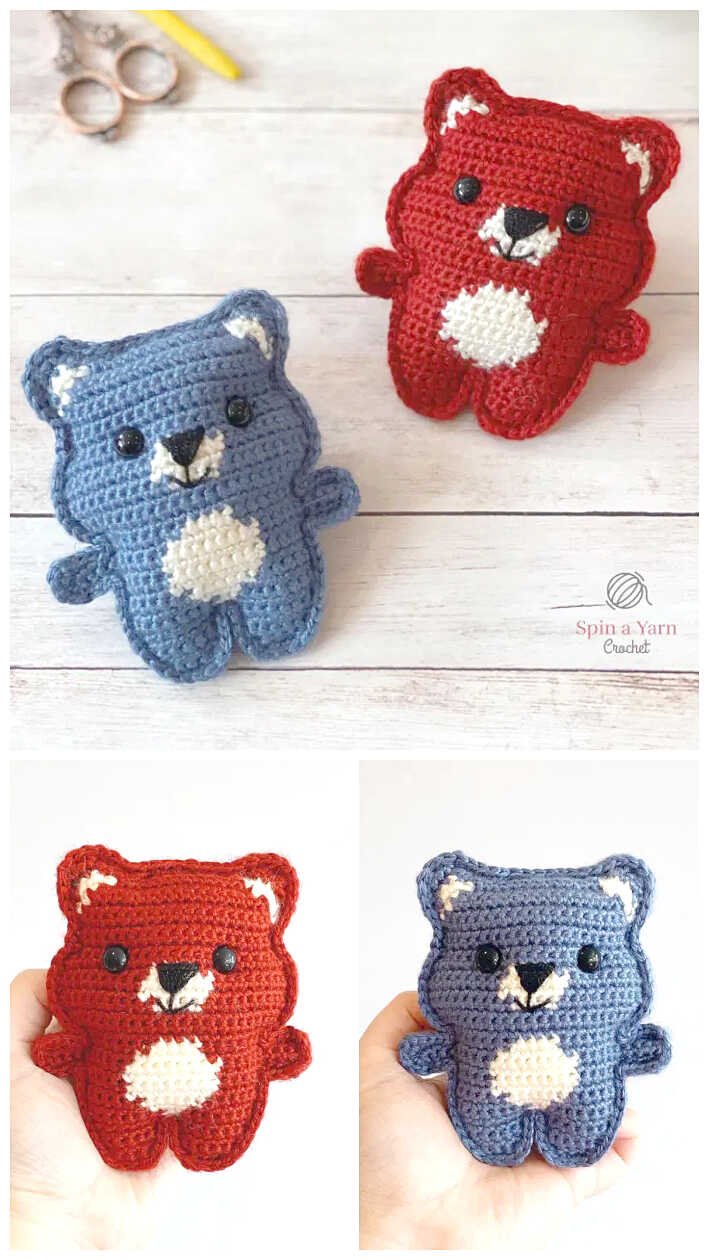 Pocket Bear Free Crochet Pattern
Enjoy your new snugly teddy bear! We are sure there are many others who would love one too!
via spinayarncrochet.com