Amigurumi Doll Crochet Patterns
Are you invited to a birthday party? Or going to a baby shower? Here are amigurumi dolls that will be a great gift option for you. We have compiled many different amigurumi doll crochet patterns for you to choose from. Choose your favorite pattern, pin it and bring it to life for your loved ones. Happy crochet…
Mathilda the Doll Amigurumi Crochet Pattern
Mathilda the doll is the perfect friend for your child, sweet and charming, you can customize it as you like. It's also a fantastic gift.
via Elif Ebrar, amigurumiallfreepatterns.com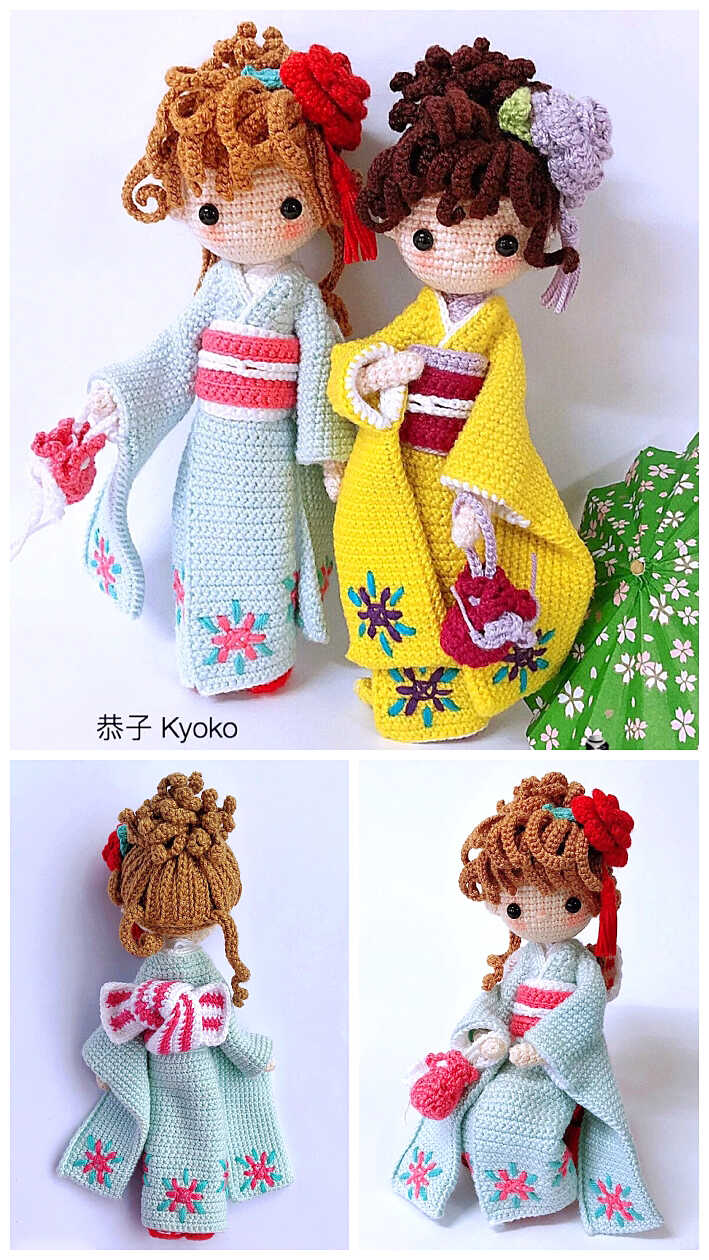 Kimono Baby Crochet Doll Pattern
Skill Level: Intermediate
Finished doll about 19cm.
via LydiawlcMW, Etsy.com
Amigurumi Ballerina Doll Free Pattern
Whether it be for you or for someone who you know loves crocheting amigurumi, this ballerina doll pattern is a great way to craft your own crochet doll!
via alwaysfreeamigurumi.com
Crochet Doll Pattern
Following this pattern, "LILY doll" will be approximately 28 cm
via AnihandmadehouseVN, Etsy.com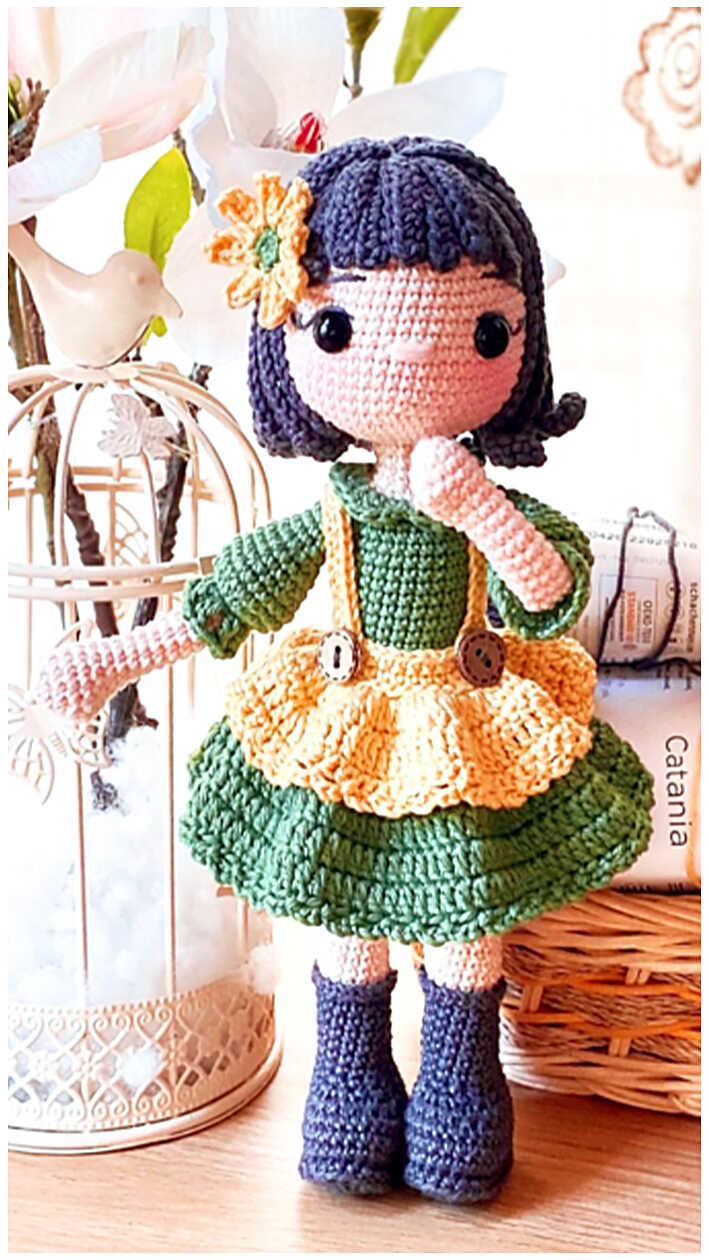 Emma Doll Crochet Pattern
Farm Girl Emma – We hope anyone that fall in love with Emma can make her and enjoy her journey.
via Linh Thao, Ravelry.com
Willow the Woodland Doll Amigurumi Crochet Pattern
Willow the Woodland doll is an adventurous traveler who loves the outdoors and wilderness.
via Sylemn, Etsy.com
Chihiro Crochet Pattern
Chihiro amigurumi is about 9 cm (3.5 inches) tall.
via crochethea.com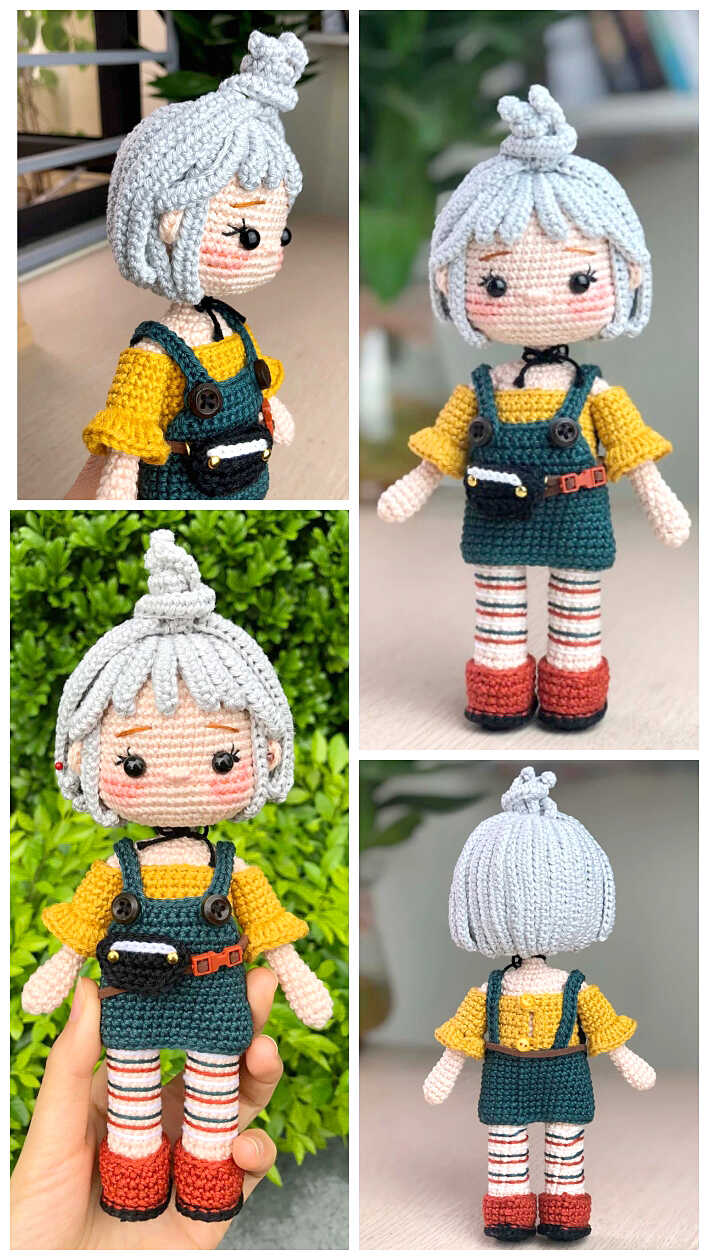 Jade Crochet Doll Pattern
Jade 7,5 inches ~ 19 cm tall. Perfect to make for a gift..or you may find she is way too cute to give away and you need to keep her for yourself!
via Moonlightcrochet89, Etsy.com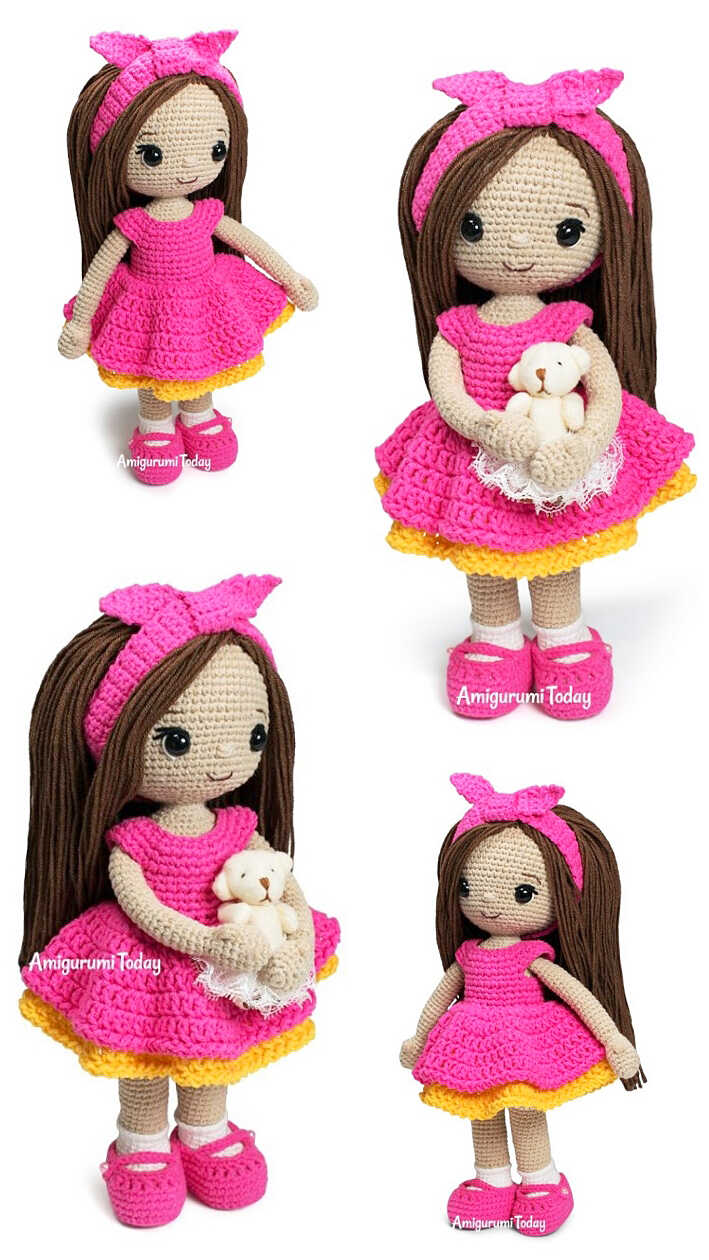 Free Rosalie Doll Crochet Pattern
Create a sweet amigurumi doll with our free Rosalie Doll Crochet Pattern. Choose your own color palette for the doll's skin, hair and outfit!
via amigurumi.today
Amigurumi Crochet Doll Pattern
Meet DI! She is a very modest girl! She loves flowers, dresses and all sunny. These little cuties are great helpers and will be very happy to settle in every children's room.
via RNata, Etsy.com
Cinderella Amigurumi Doll Crochet Pattern
Crochet level; intermediate and above.
The finished doll size is; height: 16 cm width: 8 cm
via Chiara Paganelli, Ravelry.com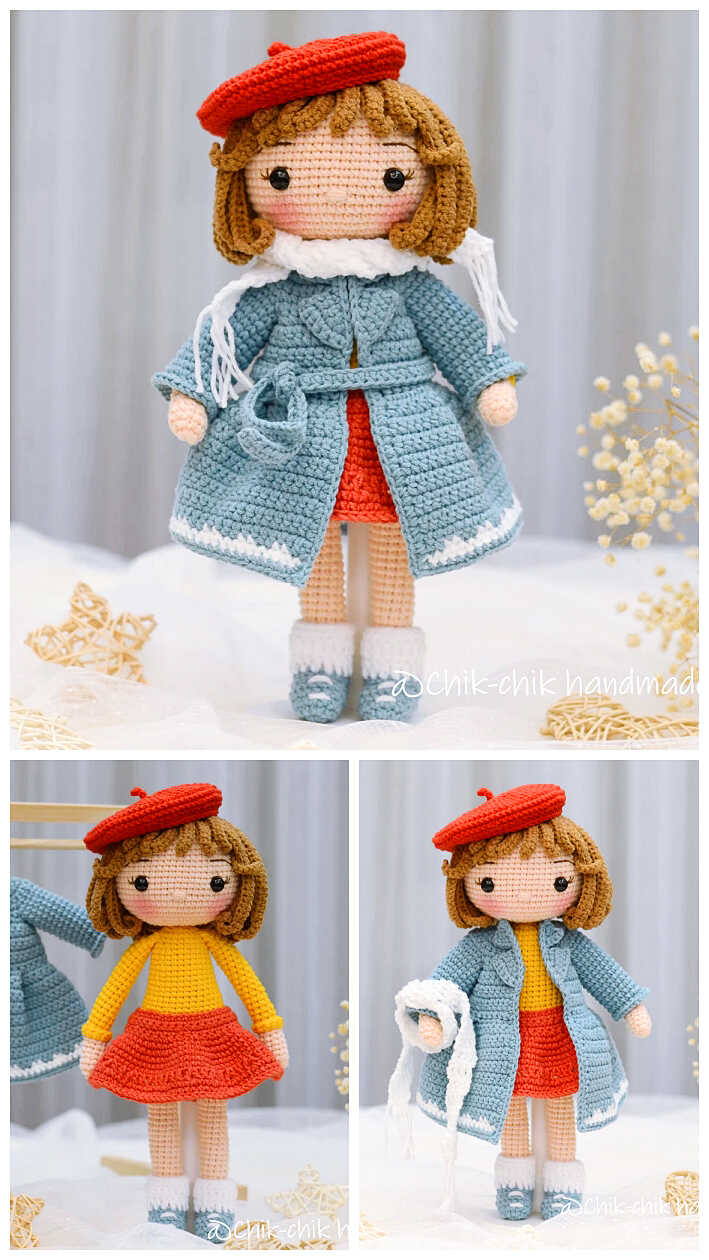 Lucia Crochet Doll Pattern
Lucia doll finished approximately 11.8 inch ~ 30cm tall – suitable for decoration or baby toy.
via Chikchikhandmade, Etsy.com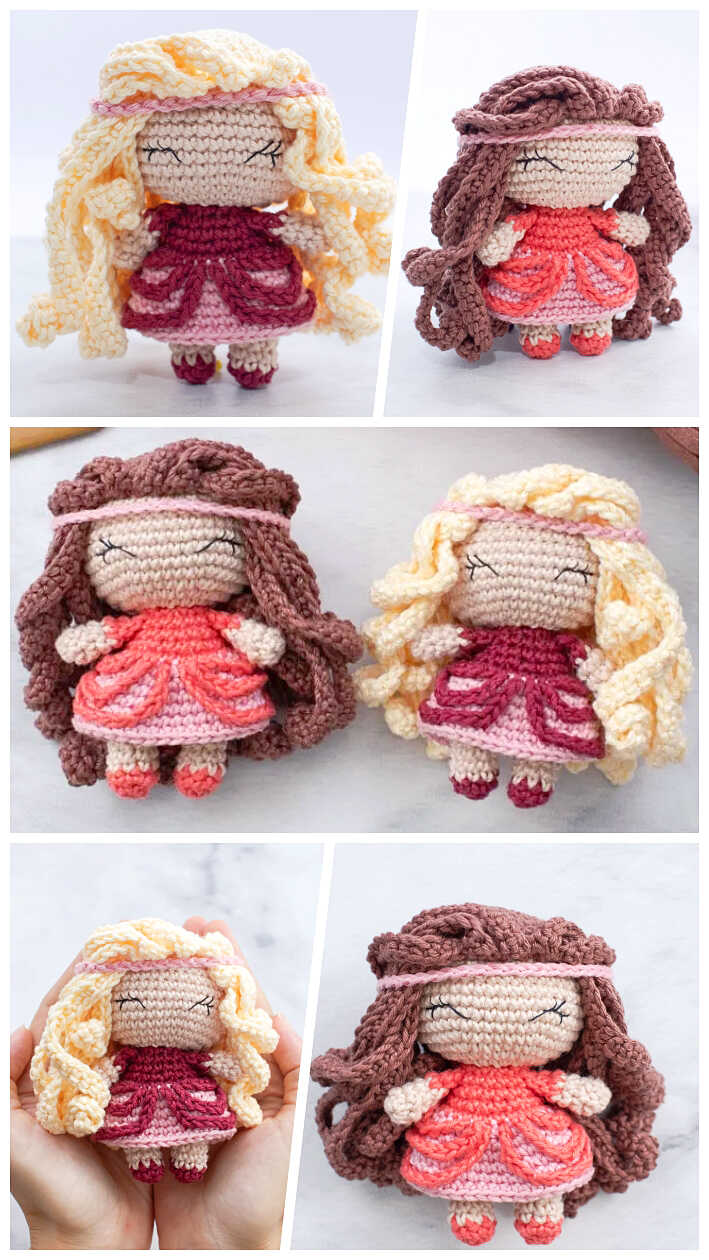 Mini Juliet Doll Free Amigurumi Pattern
Finish size: 11cm or 4,5 inches. Your kids are gonna love them!
via littlecrochetfarm.com
Sara Amigurumi Crochet Doll Pattern
This crochet pattern includes all the instructions you need to make your own Sara. The doll is 30 cm (13´´ inches) high
via Artesesadesigns, Etsy.com
Crochet Pattern Cecile Amigurumi Doll
Cecile the doll is about 21 cm high.
Crochet her as a lovely handmade gift for kids and children to have hours of fun pretend play.
via Ptitepeste, Etsy.com