Amigurumi Amazing Sheep Crochet Patterns
Everyone will surely fall head over heels with these wonderful crochet sheep patterns! Moreover, if you have a child who loves animals, they will adore this crochet sheep. We have compiled a list of crochet 15 sheep patterns for you to choose from, ranging in size and difficulty. Don't forget to pin your favorites…
Free Minty Sheep Crochet Pattern
Your amigurumi farm is not complete until this Minty Sheep is calling it home! This crochet sheep is sweet and cuddly and a ton of fun.
via amigurumi.today
Lisa The Sheep Amigurumi Crochet Pattern
This crochet pattern contains a detailed description of how to create Lisa the sheep and a lot of step-by-step photos. This pattern is for those who already have basic crochet skills!
via ChiquiPork, Etsy.com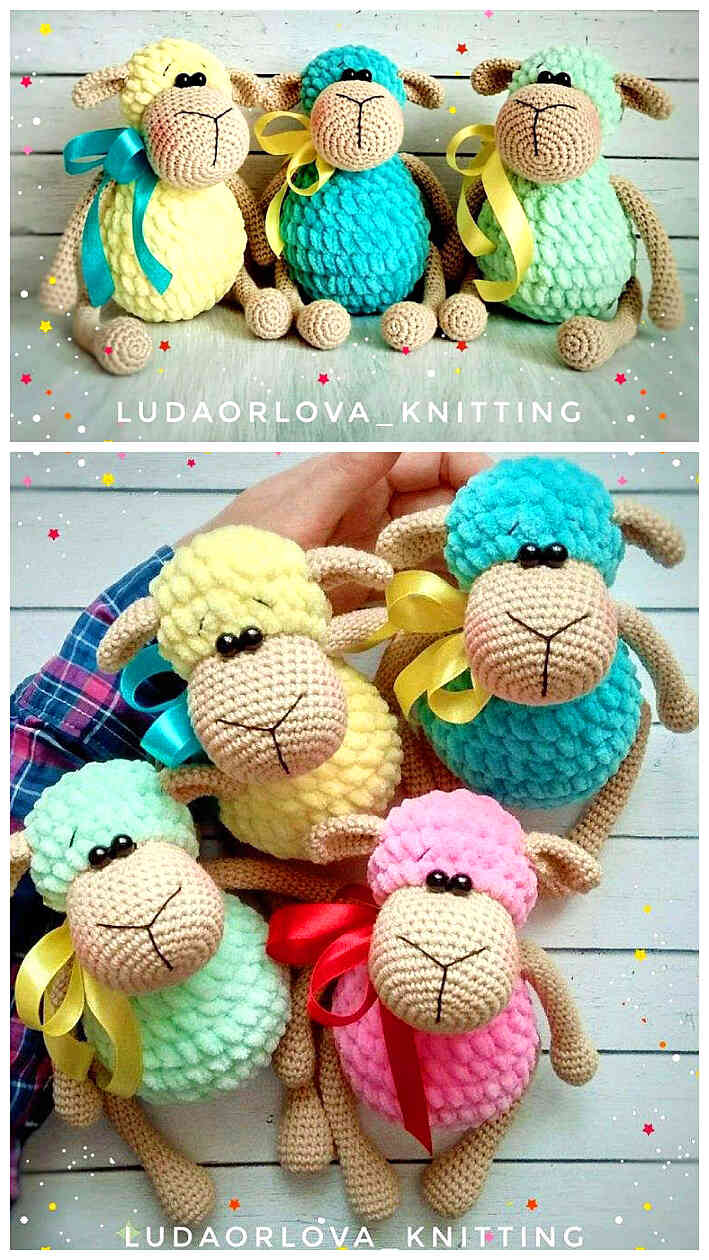 Plush Sheep Amigurumi Free Pattern
Plush crochet toy sheep. Free amigurumi pattern by Maria Kostyuchenko. Photos by Lyudmila Orlova.
via amigurum.com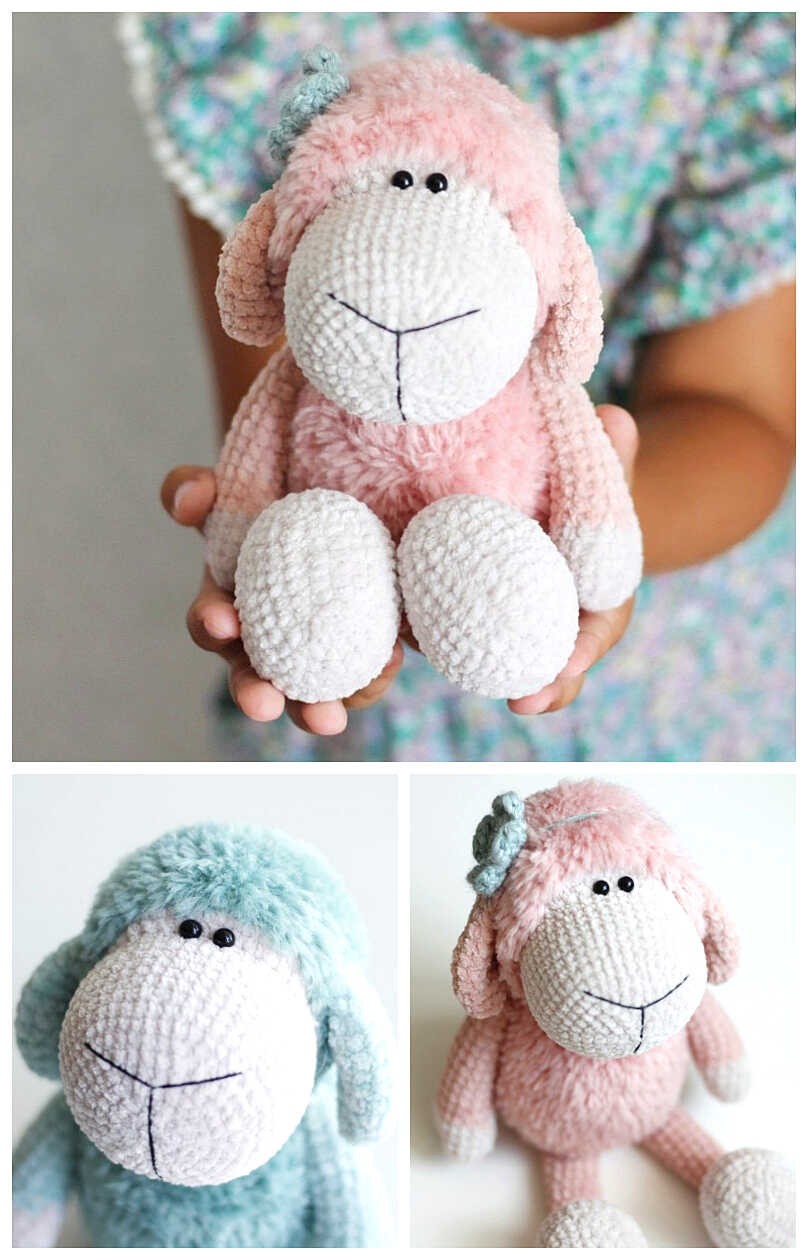 Amigurumi Plush Sheep Crochet Pattern
Crochet pattern in English! A pattern for creating amazing toys "Sheep and Lamb" from plush yarn will help you make a surprise for your children or a unique gift for your family and friends!
via Isaevatoys, Etsy.com
Plush Sheep Amigurumi Free Pattern
To crochet amigurumi sheep, simply follow the step-by-step instructions. You will love it…
via Olga Lukoshkina (@lukoshkina.o), amigurum.com
Amigurumi Sheep Crochet Pattern
This crochet pattern contains detailed and easy to follow instructions (22 pages) of how to make the crochet sheep. The sheep measures 15 cm (6 inch) if using worsted yarn on 3.0 mm crochet hook.
via SoftToyForJoy, Etsy.com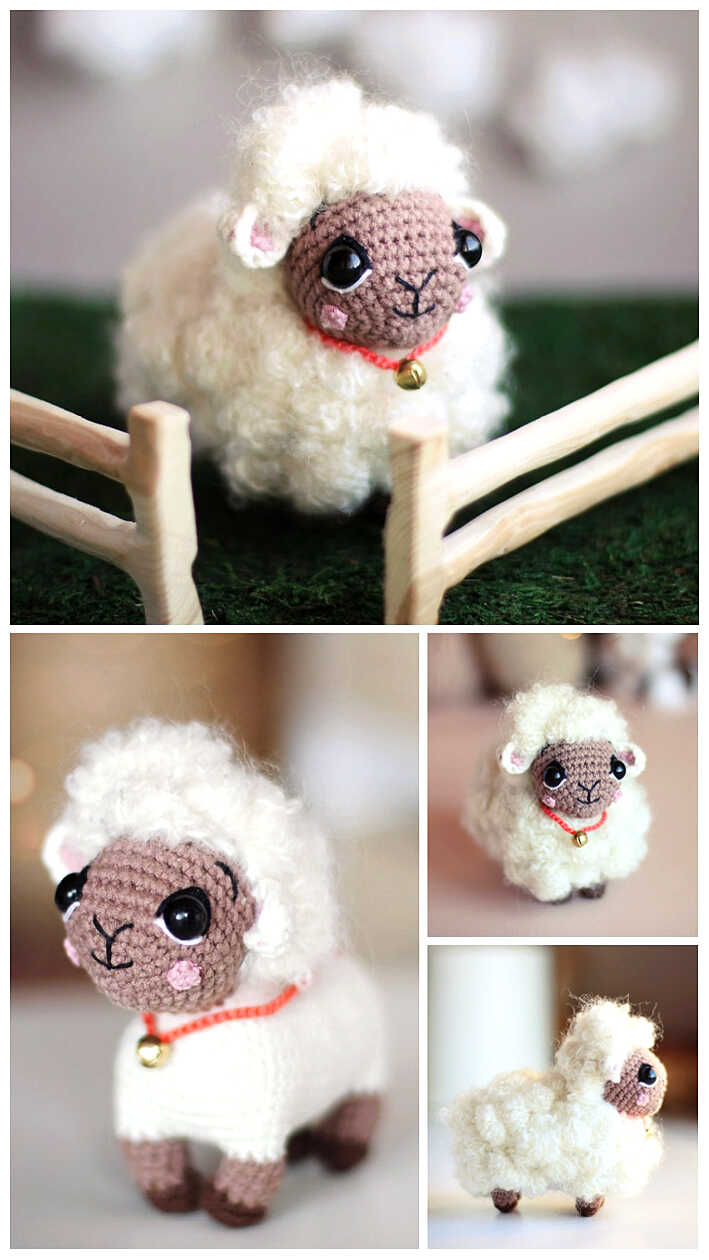 Sheep Amigurumi Crochet Pattern
The toy measures approximately 12 cm (4,7 inches) high.
This 21 page pattern includes detailed instructions of how to crochet toy and a lot of step-by-step photos.
via LoopyPattern, Etsy.com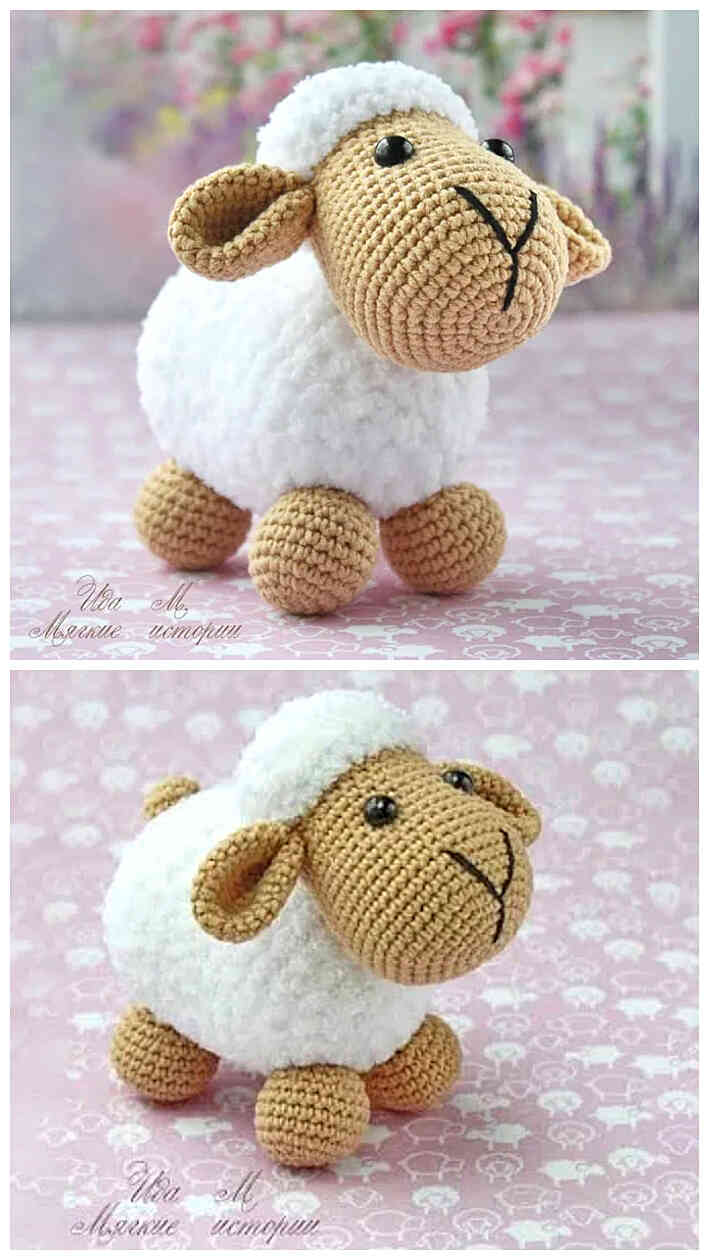 Cute Sheep Amigurumi Free Pattern
Size 13 x 15 cm. If your lamb's body is the same size as the head, and not about twice as large, then continue to increase until about 36 loops in the row. And increase the number of rows to about + 4 rows. Everyone will have everything individually, depending on the chosen yarn and knitting density!
via (@softs_stories), amigurumiallfreepatterns.com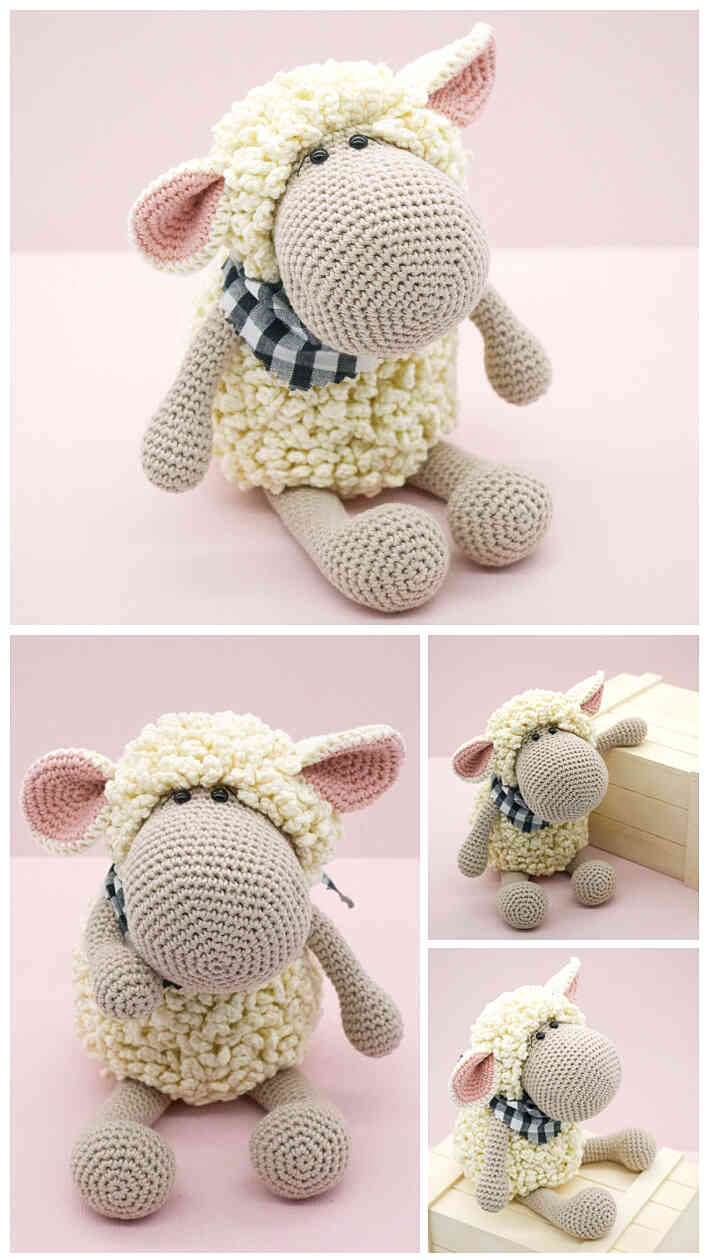 Burbury the Sheep Amigurumi Crochet Pattern
Burbury is 9.25 inches / 23.5 cm tall if made with DMC Natura Just Cotton 4-ply yarn and a 2.5 mm crochet hook.
via TheLittleHookCrochet, Etsy.com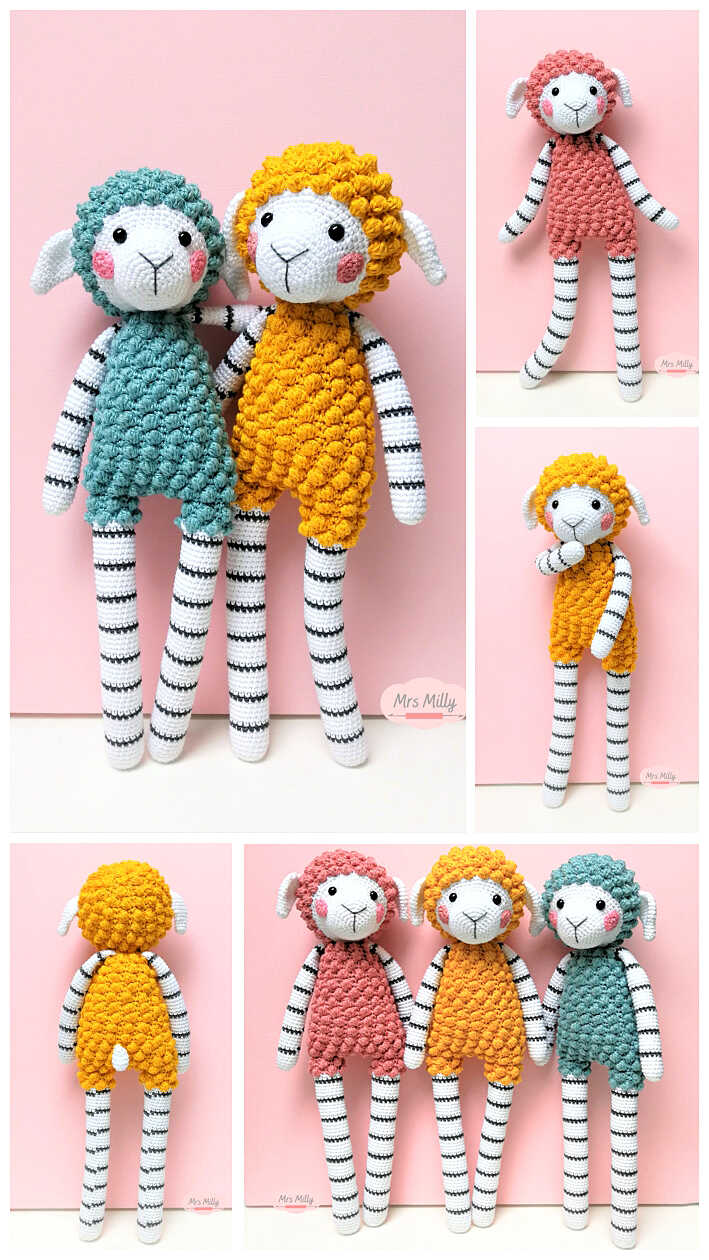 Amigurumi Longleg Sheep Lize Crochet Pattern
Sheep are white, but sheep Lize likes colors! Every color suits her beautifully! Which color is your favorite? The finished size of sheep Lize will be approximately 38 cm (15 inches), in standing position by using the materials as named below.
via MrsMillyDesigns, Etsy.com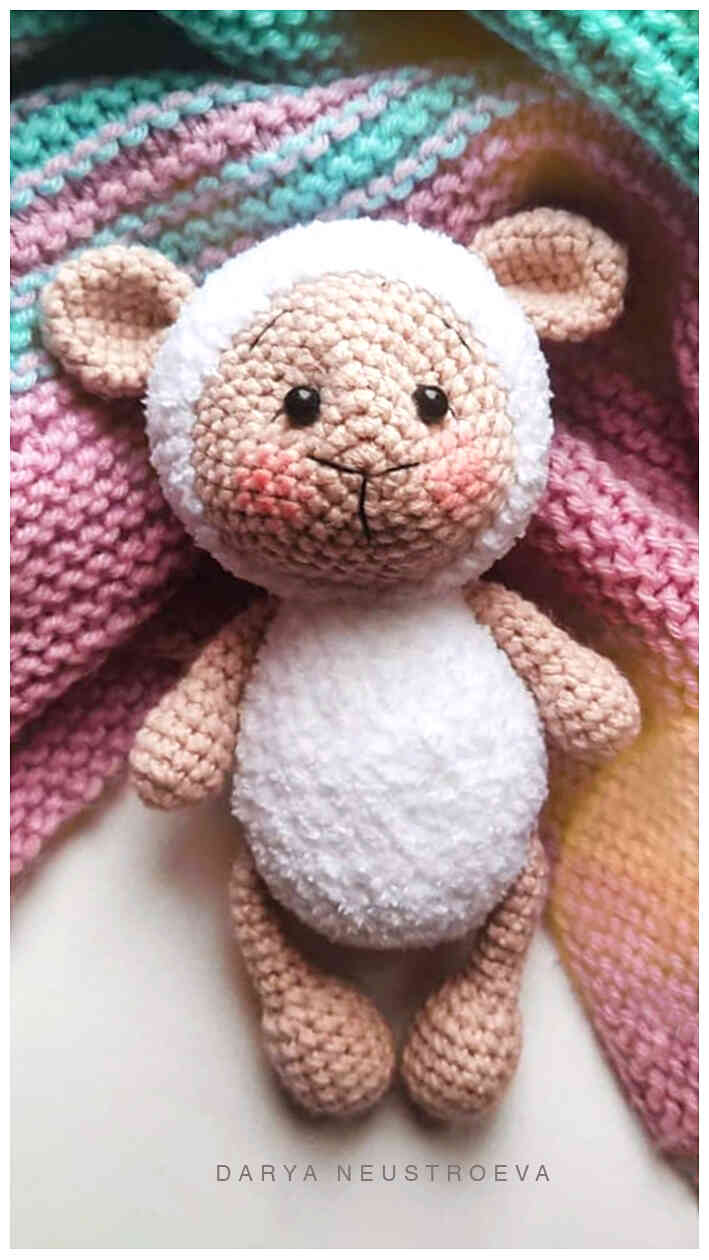 Crochet Sheep Keychain PDF Amigurumi Free Pattern
The pattern is pretty simple. Even beginners can easily crochet this key chain lamb. Now let's knit sheep amigurumi step by step.
via (@darya_neustroeva), lovelycraft.com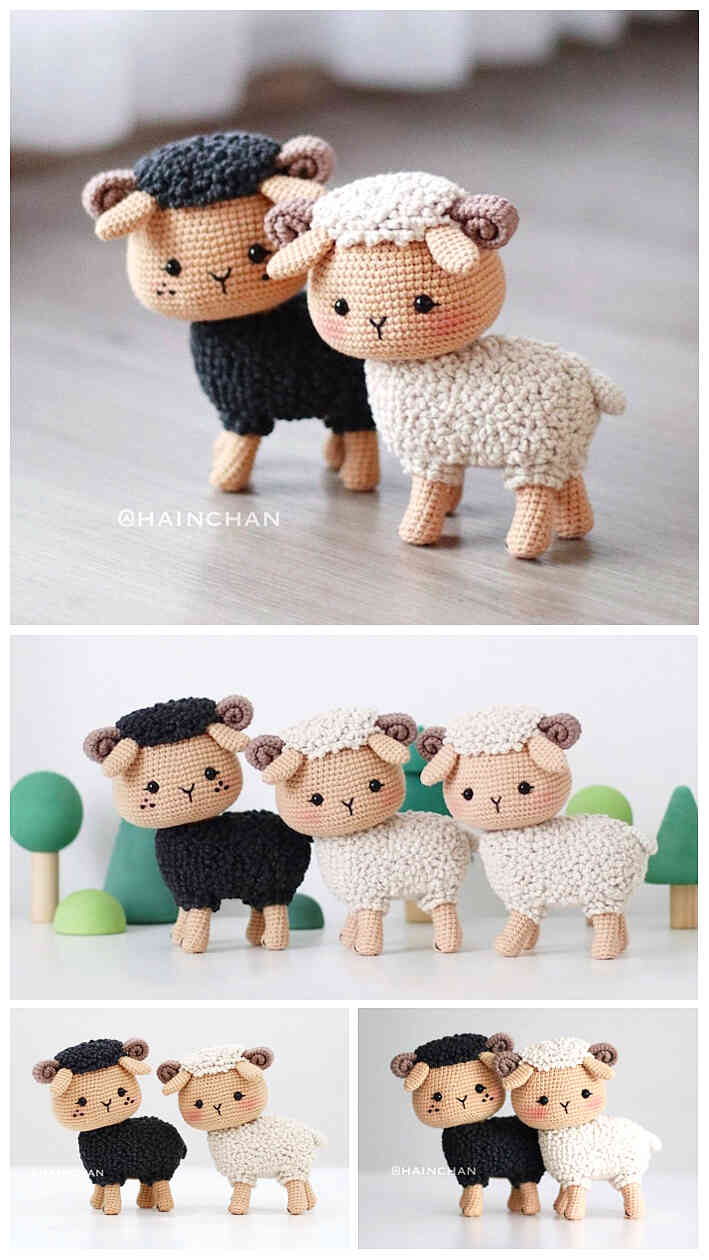 The Little Sheep Crochet Pattern
Little Sheep is about 16,5 cm tall (ears included). This pattern is made for those, who know the basics of crochet, knows what magic ring, invisible decrease, and increase are, and how to sew details together.
via Hainchan, Etsy.com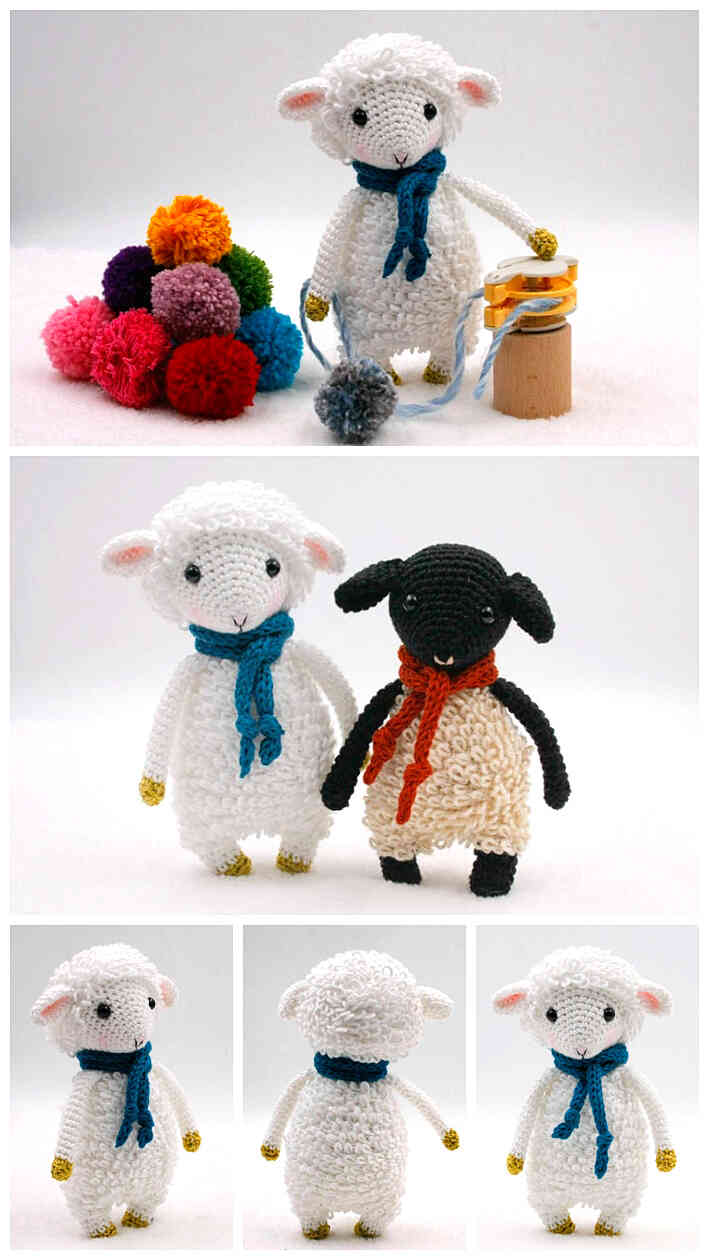 Feliz the Mini Cheep Crochet Pattern
Feliz is a 15cms crochet sheep (when crocheted with a 3 hook). Feliz has fallen in love with his pompom maker! Once he begins, he cannot stop. Luckily, his friend Gabin is a great fan too!
via LittleBichons, Etsy.com
Sheep with a Flower Amigurumi Free – Crochet Pattern
Difficulty: Intermediate
via stringydingding.com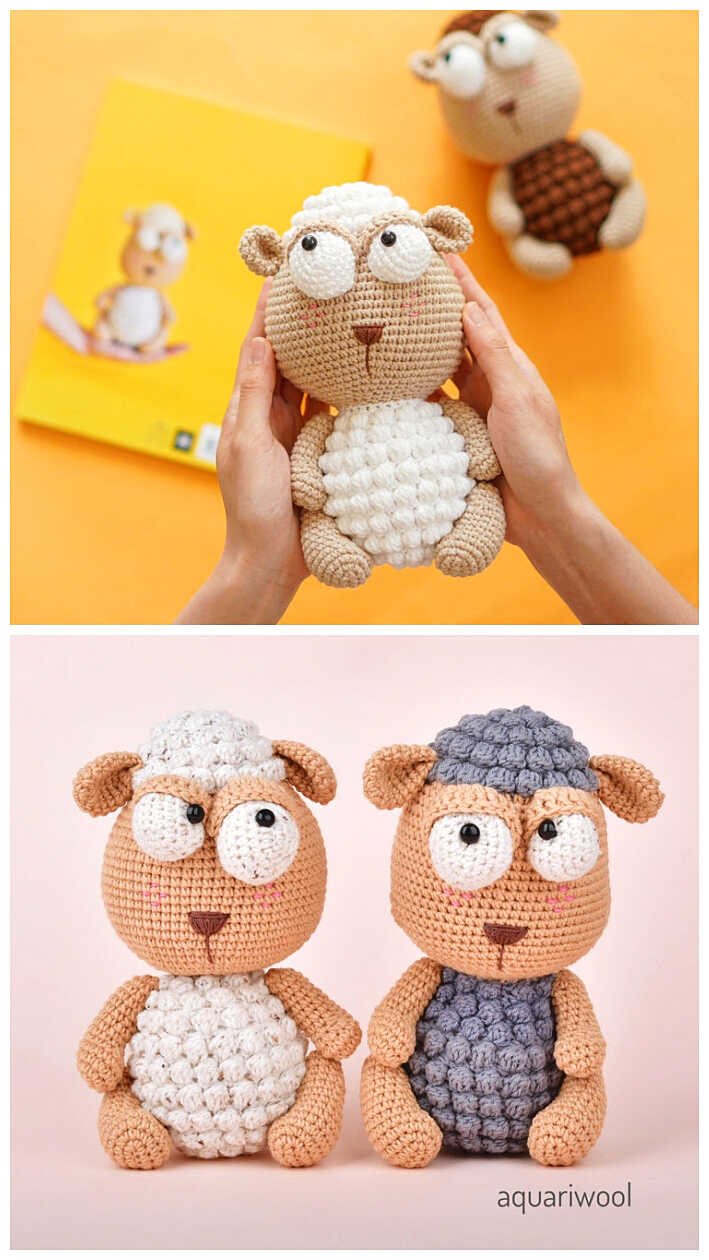 Cupid The Sheep Couple Amigurumi Crochet Pattern
Ready toy has a size about 20 cm. PDF file of 12 pages with detailed instructions, over 50 photos.
via AquariwoolCrochet, Etsy.com