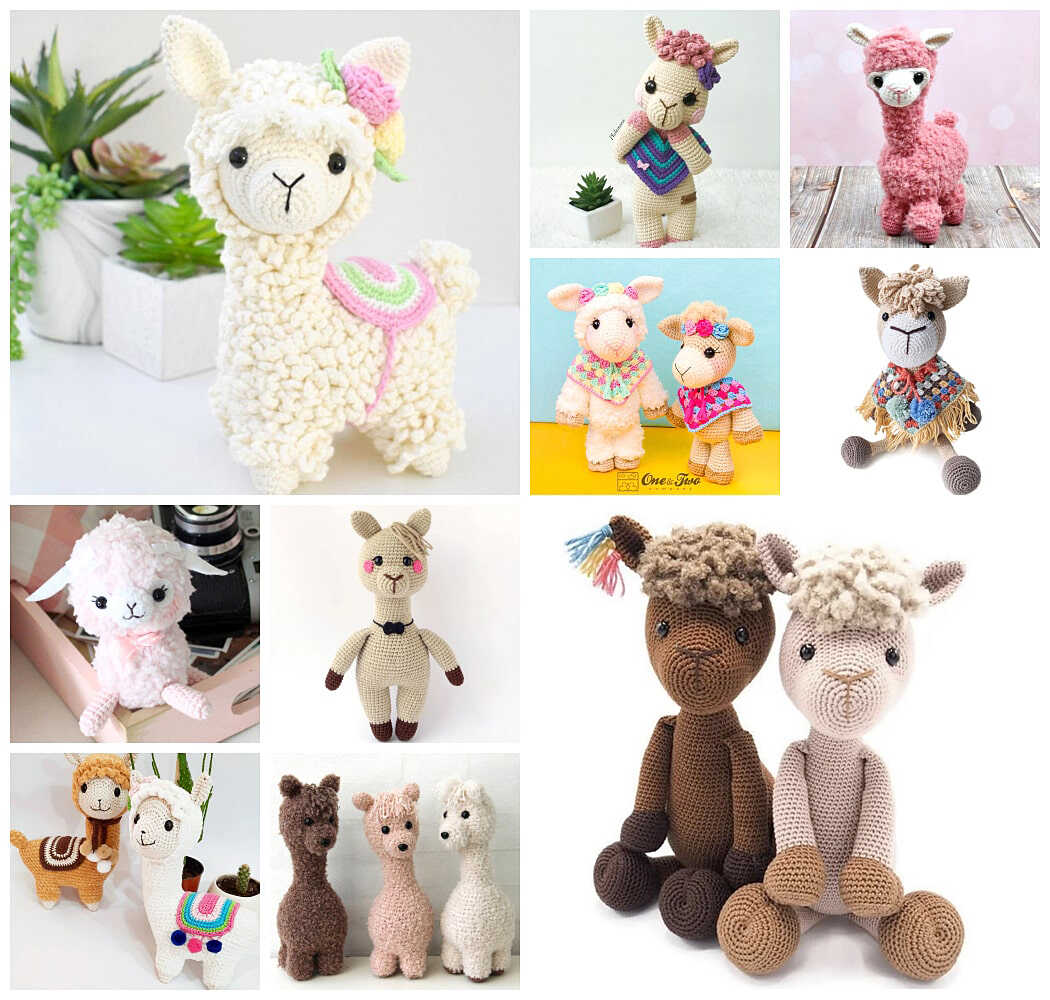 The Best Amigurumi Alpaca Crochet Patterns
You can make a child who loves farm animals very happy with a pattern you choose from this cute alpaca collection we have compiled for you. There will definitely be a pattern you want to make. Take a look and don't forget to pin the patterns you like.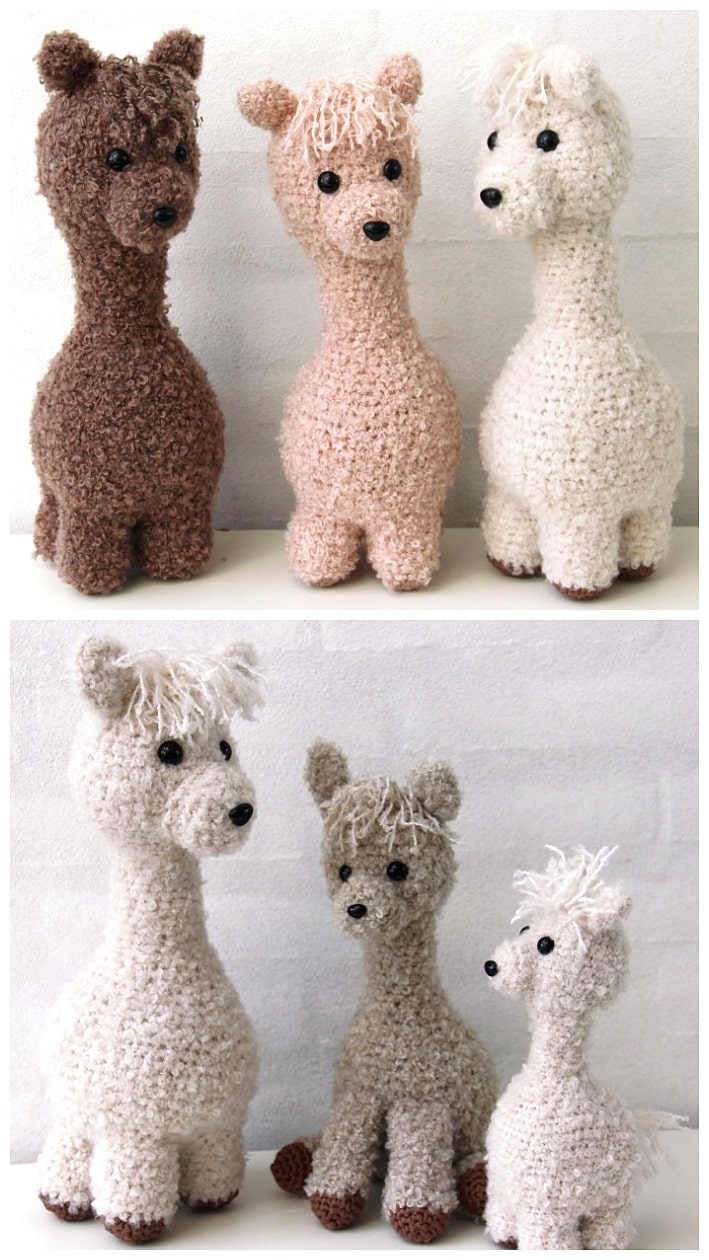 Alpaca Family Amigurumi Free Pattern
This is possibly the softest, most adorable family, consisting entirely of alpacas crocheted in Curly.
via hobbii.com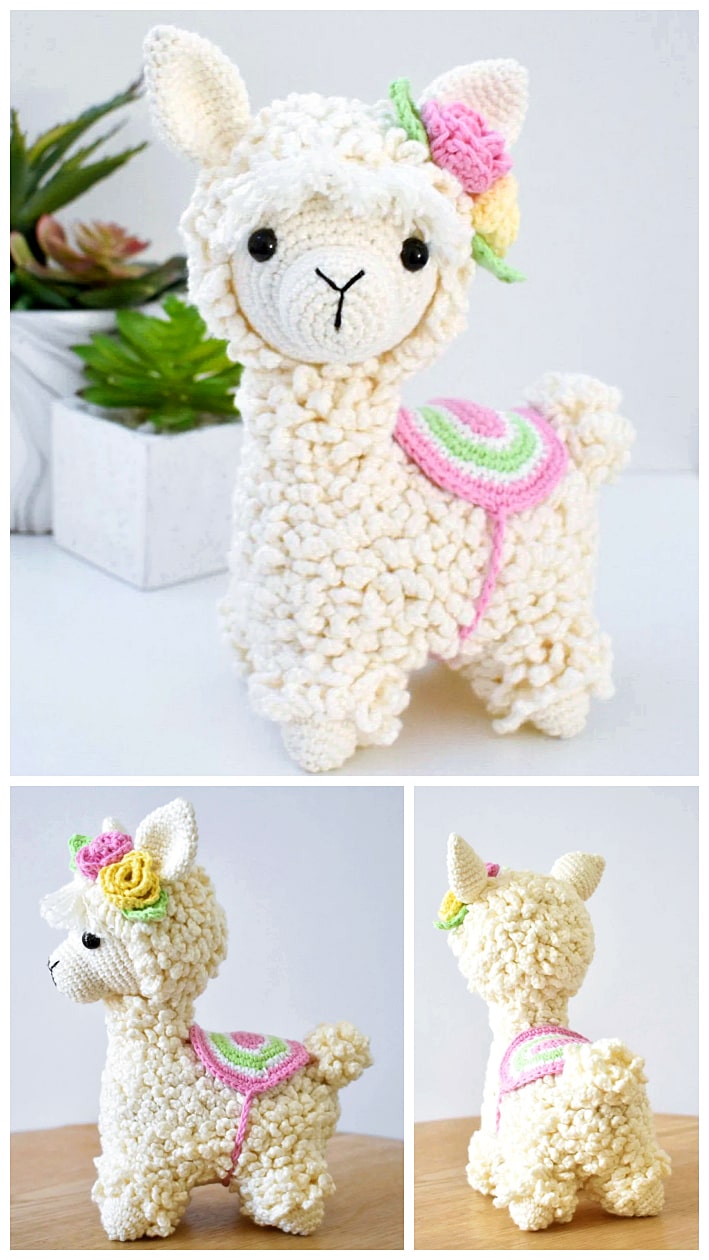 Miss Aviana the Alpaca Crochet Pattern
The finished item will sit approximately 20cm tall and 14cm long.
via Whencraftingislife, Etsy.com
Anna the Alpaca Crochet Pattern
Finished measurements: approx. 24 cm/ 9.4″ (sitting), made with hook size 2.5
via Amigurumisnl, Etsy.com
Paco the Alpaca Crochet Pattern
The alpaca, crocheted with Scheepjes Catona yarn and 2.5 mm hook, and is about 30 cm (12 inch) high.
via KNUFL, Etsy.com
Alpaca the Alexia Amigurumi Free Pattern
This sweet alpaca soft toy is made with the newest Durable Teddy yarn and with Durable Cosy extra fine..
via durableyarn.com
Chewpaca the Alpaca Crochet Pattern
Approximate size: 24.5 cm (9.6").
via JuliHMtoys, Etsy.com
Ata and Juanita Alpacas Crochet Pattern
Using the materials indicated in the pattern the alpaca measures approximately 27 cm (10,63") tall and 18 cm (7,09″) wide approximately.
via conmismanoss, Etsy.com
Astrid the Alpaca Amigurumi Crochet Pattern
Astrid and her friend are sweet alpacas living in the Andes. They are known to have the softest and brightest wool on the entire plateau.
via oneandtwocompany, Etsy.com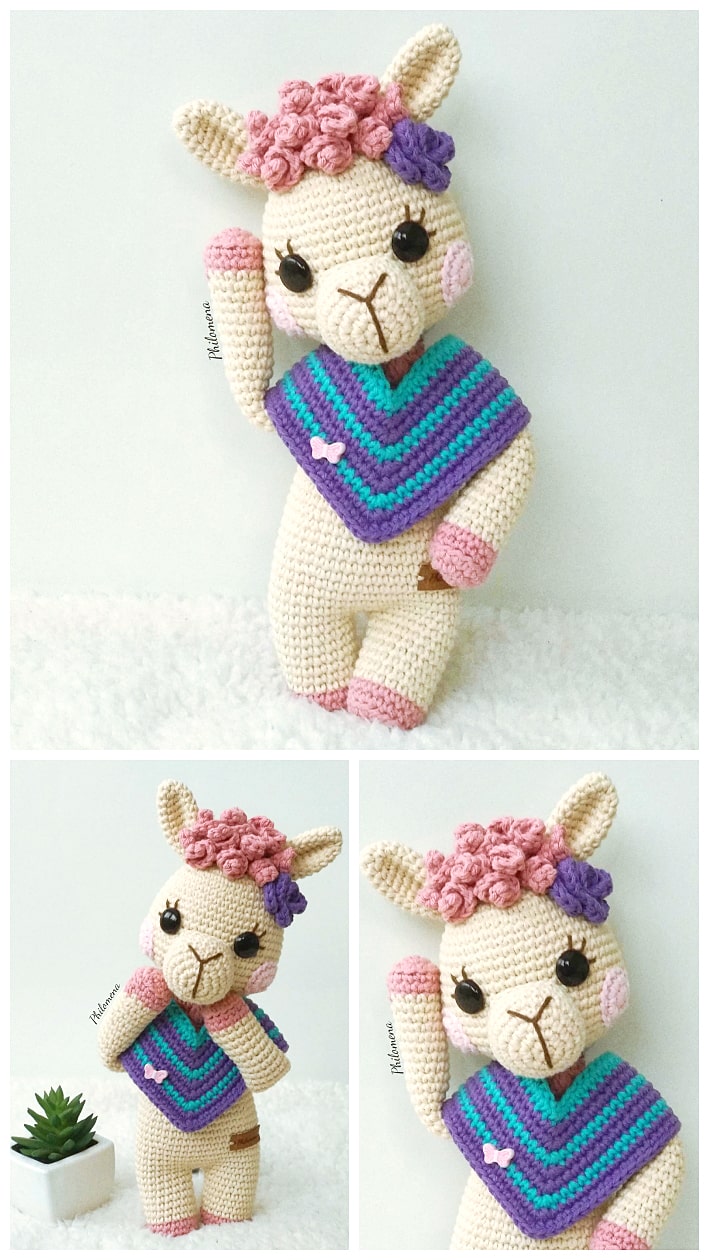 Felicitas the Alpaca Amigurumi Crochet Pattern
Felicitas is an Alpaquita, lives in the provinces of Northern Argentina. You can always see her with her colorful poncho, because at night, the weather turns cold and she likes to be warm. She is very nice and affectionate.
via PhilomenaAmigurumis, Etsy.com
Amigurumi Little Alpaca Crochet Free Pattern
This cute Alpaca is the perfect friend for your child, sweet and charming, you can customize it as you like.
via Emily Friman, alwaysfreeamigurumi.com