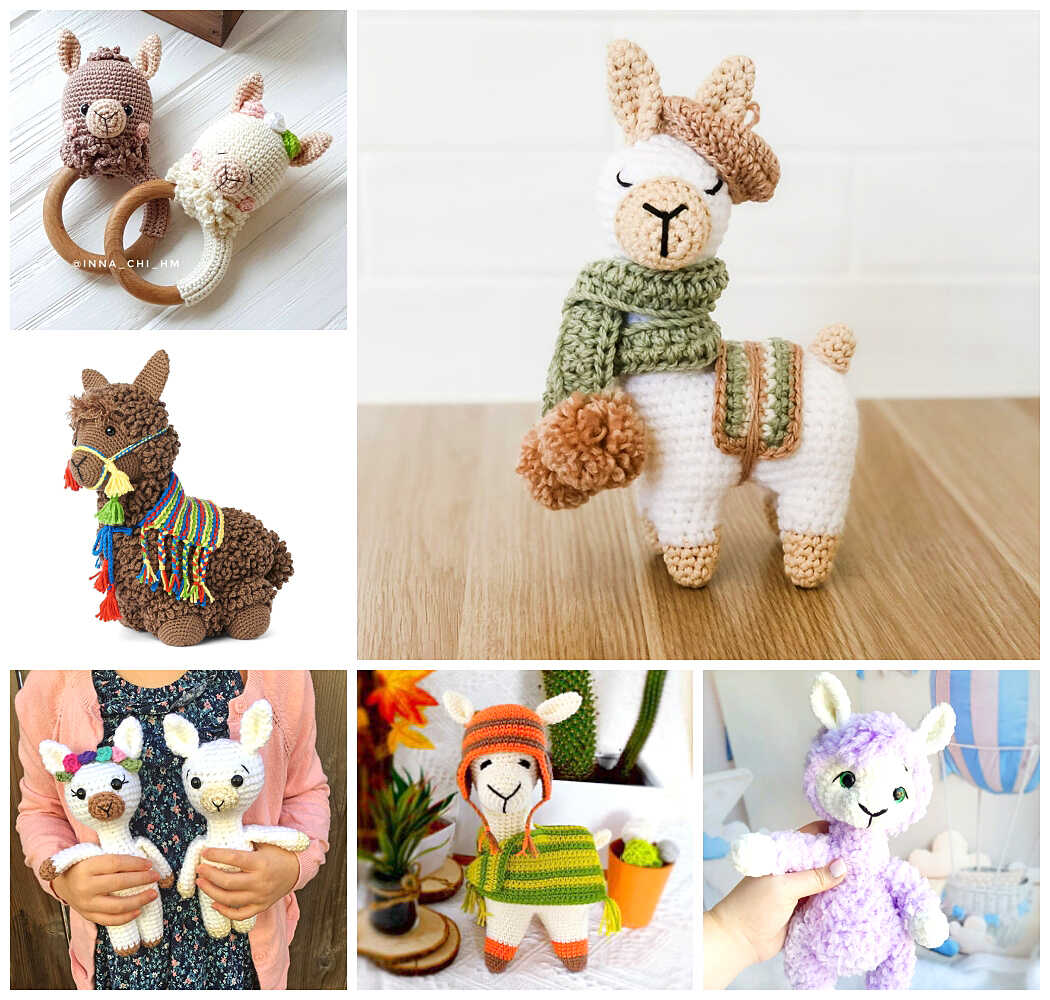 Amigurumi Llama Crochet Patterns You'll Love
Make one of these cute llama crochet patterns for a great little gift or a cute baby present, for a boy or girl. There are lots of different crochet llama patterns to choose from. We share exactly 15 llama patterns, please don't forget to pin the ones you like.
Mini Amigurumi Llama – A Free Crochet Pattern
With a small size of 8 inches tall, they work up very quickly. If you're new to amigurumi you will love these guys! There are minimal color changes and the legs, body and head are all made as one piece. Not too much sewing going on here!
via graceandyarn.com
Louisa Llama Crochet Amigurumi PDF Pattern
Louisa Llama is as stylish as she is cuddly! She is sure to be a best pal for you or a loved one.
Difficulty level: Intermediate
Size: 20-26cm / 8-10 inches, depending on materials used
via RoseAndLilyCrochet, Etsy.com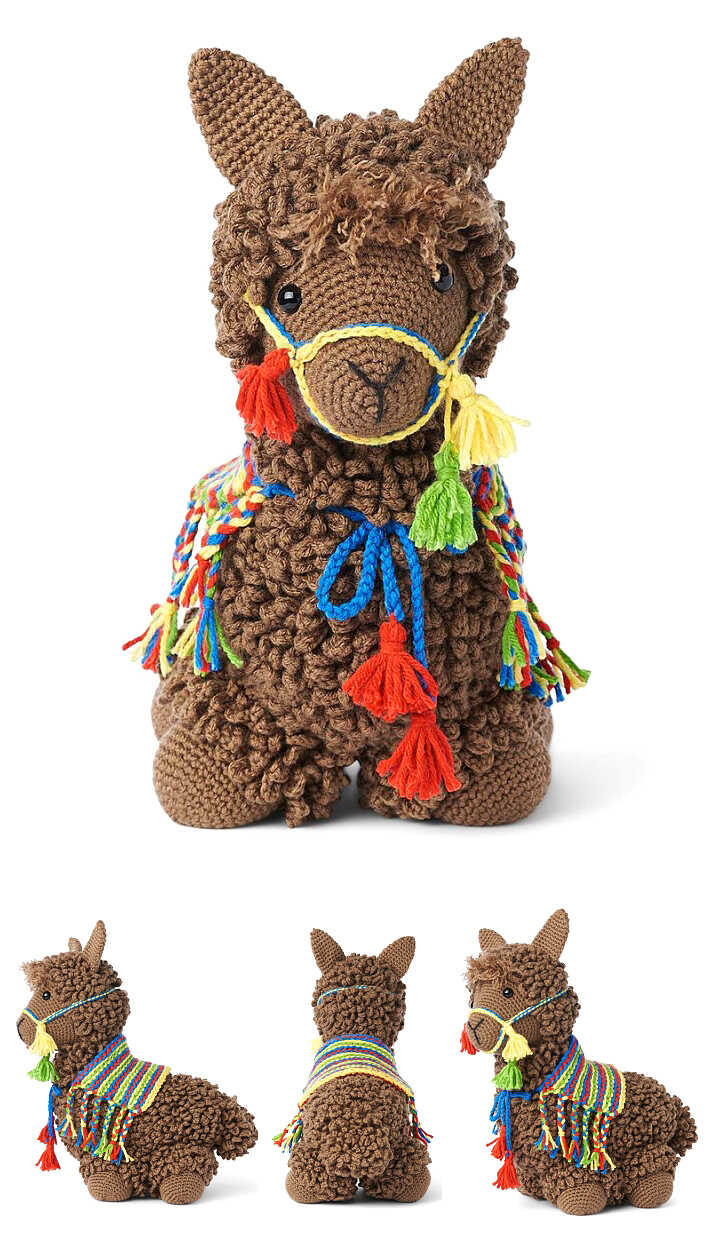 Amigurumi Llama Crochet Free Pattern
Skill Level: Intermediate
Measurements: Approx 14½" [37 cm] tall x 11″ [28 cm] long, excluding tail.
via Nancy Anderson, yarnspirations.com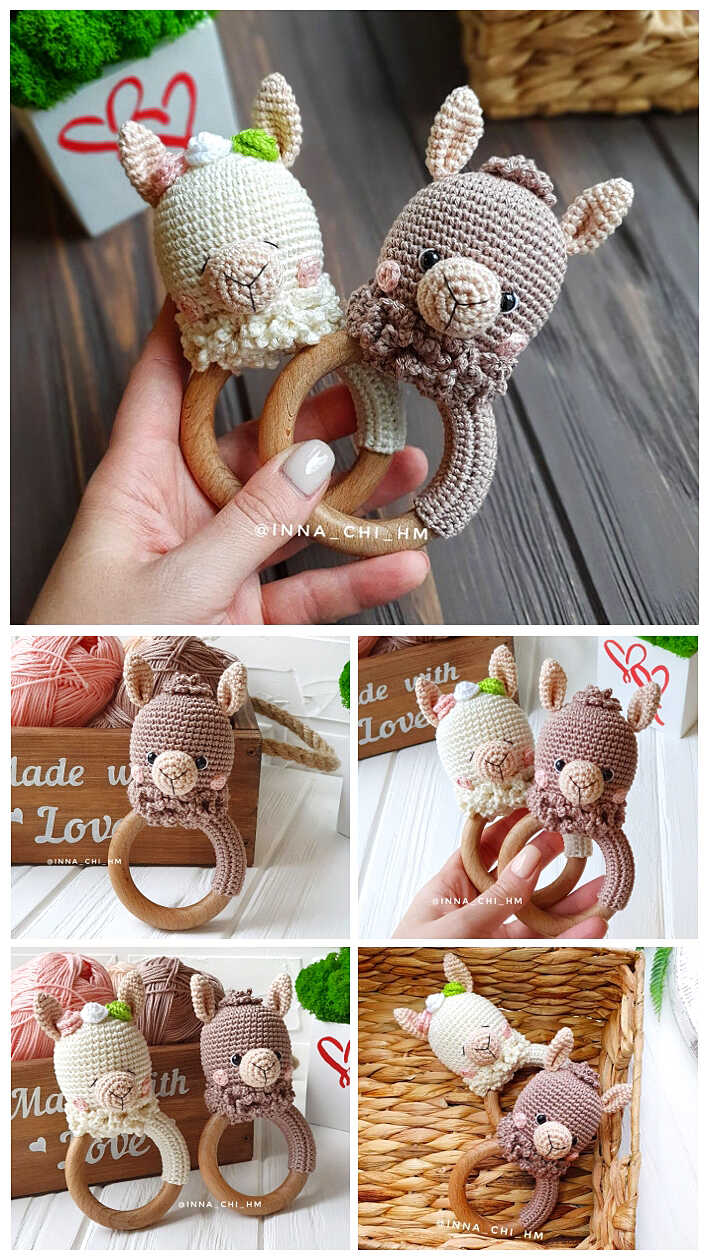 Llama Rattle Crochet Amigurumi Pattern
Skil Level: Beginner!
The final size of the rattle is about 14 cm.
This 16 page Llama rattle pattern includes detailed instructions with a plenty of photo references to instruct you on how to crochet Llama step by step.
via FairyToysByInnaChi, Etsy.com
Llama Picchu Amigurumi Crochet Free Pattern
Our llama is made in cream with brown-and-orange feet, brown-and-orange hat and green-and-olive poncho. Since Yarn Art Jeans offers vast array of colors – you can really and truly decide upon your own palette.
via cottonnutty.com
Amigurumi Llama Crochet Pattern
You can see the list of materials in the photo.
Using these materials, the finished toy is 10" (26cm).
You can crochet a toy from any other yarn, but you will have to choose the size of the hook and yarn by yourself.
via ChirkaToys, Etsy.com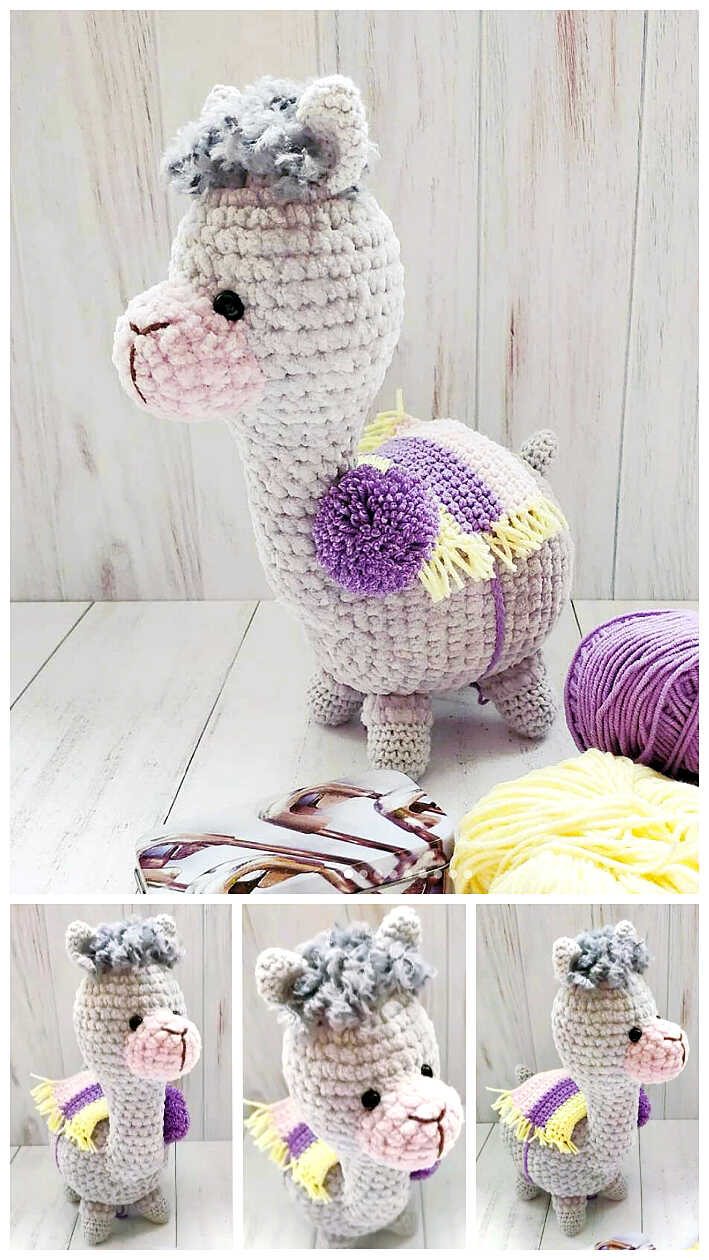 Amigurumi Cute Llama Crochet Free Pattern
You will crochet the amigurumi llama that you will love very much with the step-by-step tutorial.
via Anna Timonova (@mi_cozy_toys), alwaysfreeamigurumi.com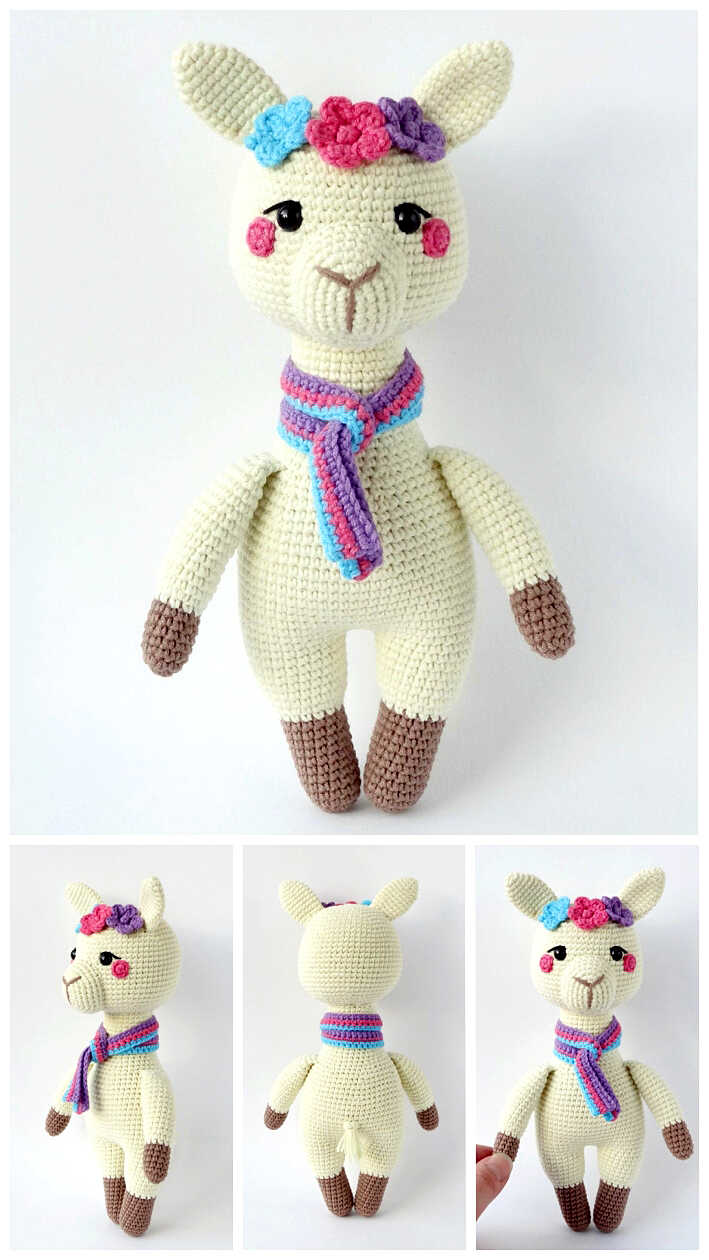 Lola the Llama Crochet Pattern Amigurumi Toy
27 pages long and has 155 pictures to help you by working.
Approximate size: 25 cm (9.8").
via JuliHMtoys, Etsy.com
Amigurumi Llama Free Pattern
via samyelininorguleri.blogspot.com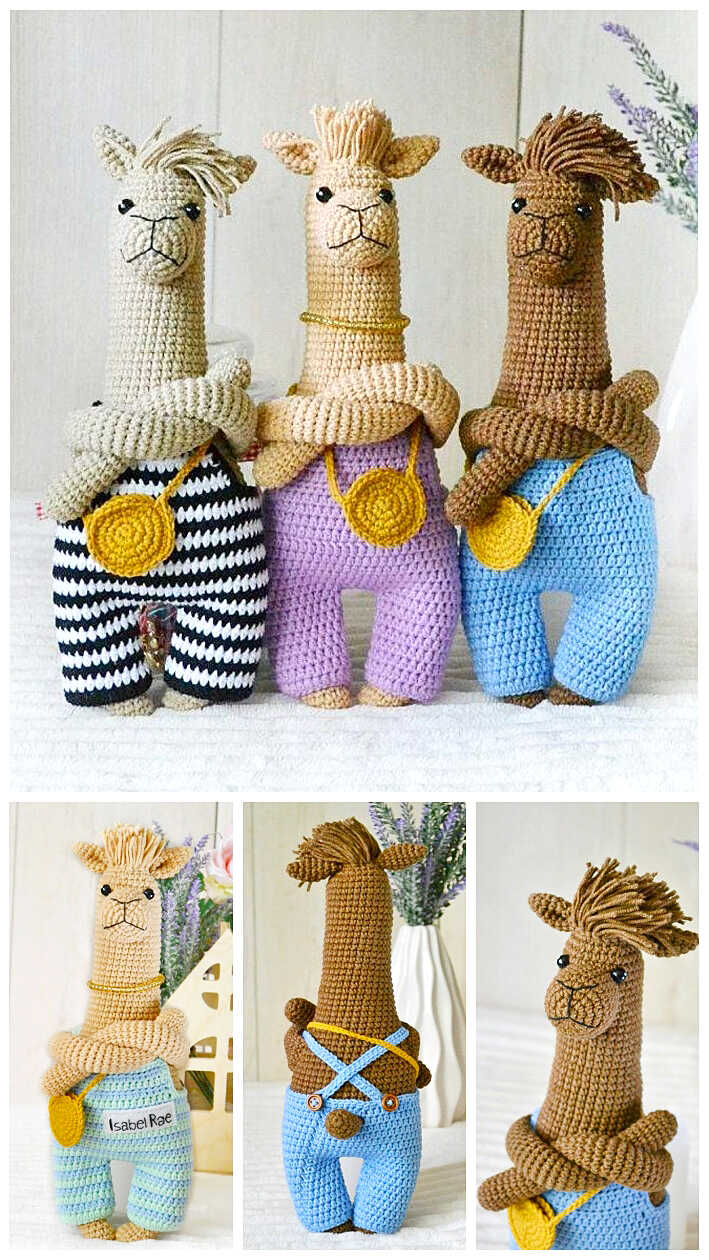 Llama Amigurumi Crochet Pattern
This listing is an original pattern (written in English using American terminology) to crochet your own cute llama! The toy measures approximately 10 inches.
via ShuShuFriend, Etsy.com
Crochet Llama Patmos Amigurumi Free Pattern
As you know, the llama is a very cute animal that is frequently found in South America. We will try to knit the llama animal in today's amigurumi pattern.
via @kediperiatolyesi, lovelycraft.com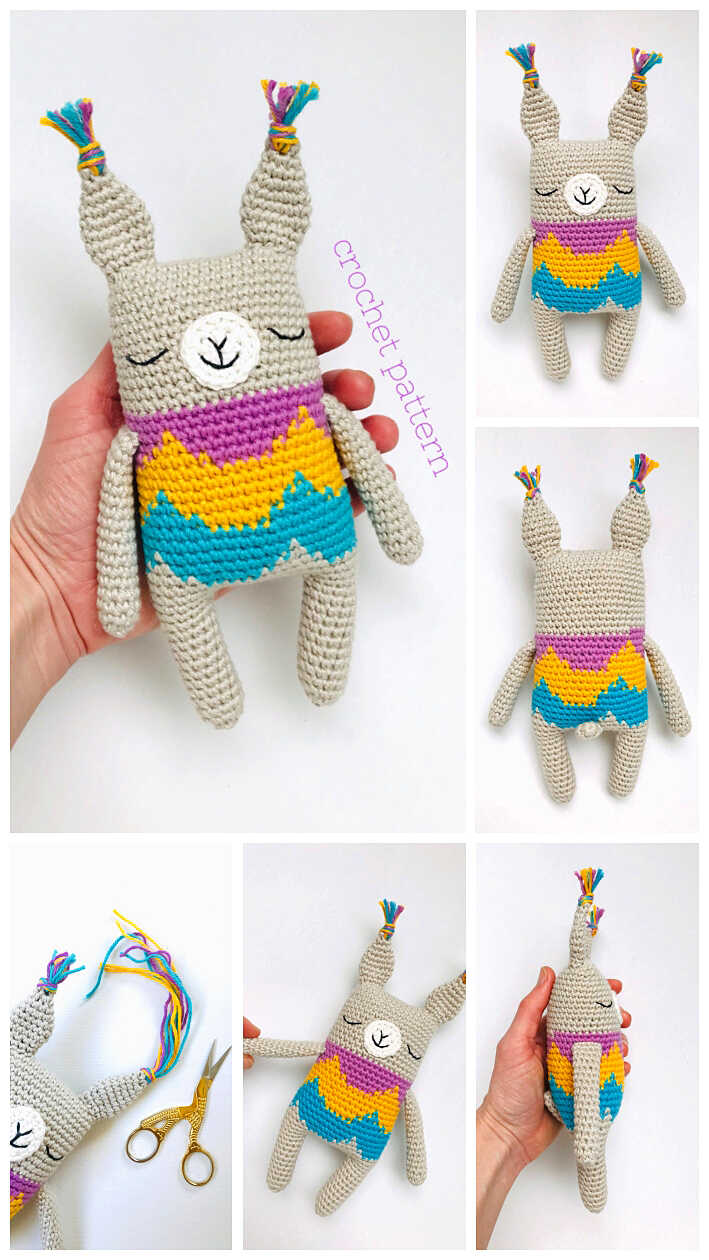 No Drama Llama Amigurumi Pattern
Skill level: knowledge of basic crochet stitches and amigurumi technique is recommended for this pattern, but the simple shape and design make No Drama Llama a great project for those newer to amigurumi.
Finished Size: approximately 20 cm tall (using recommended yarn weight and hook size)
via ochepots, Etsy.com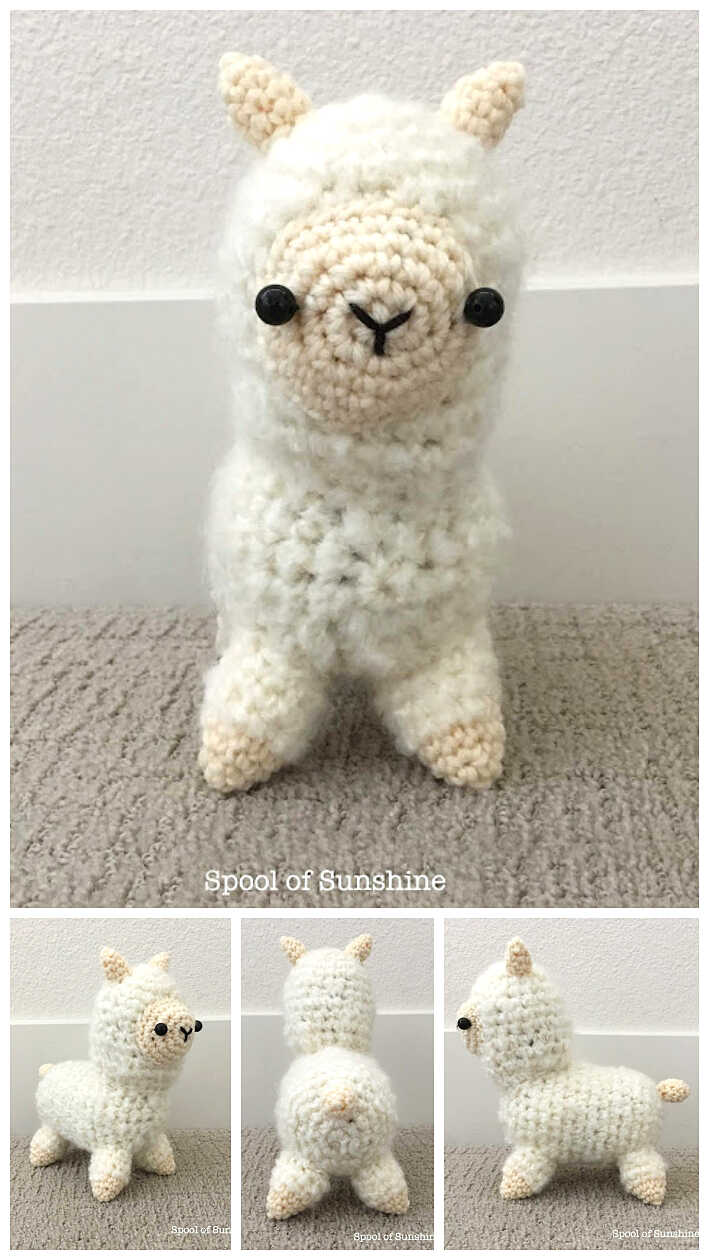 Amigurumi Llama Pattern
via spoolofsunshine.blogspot.com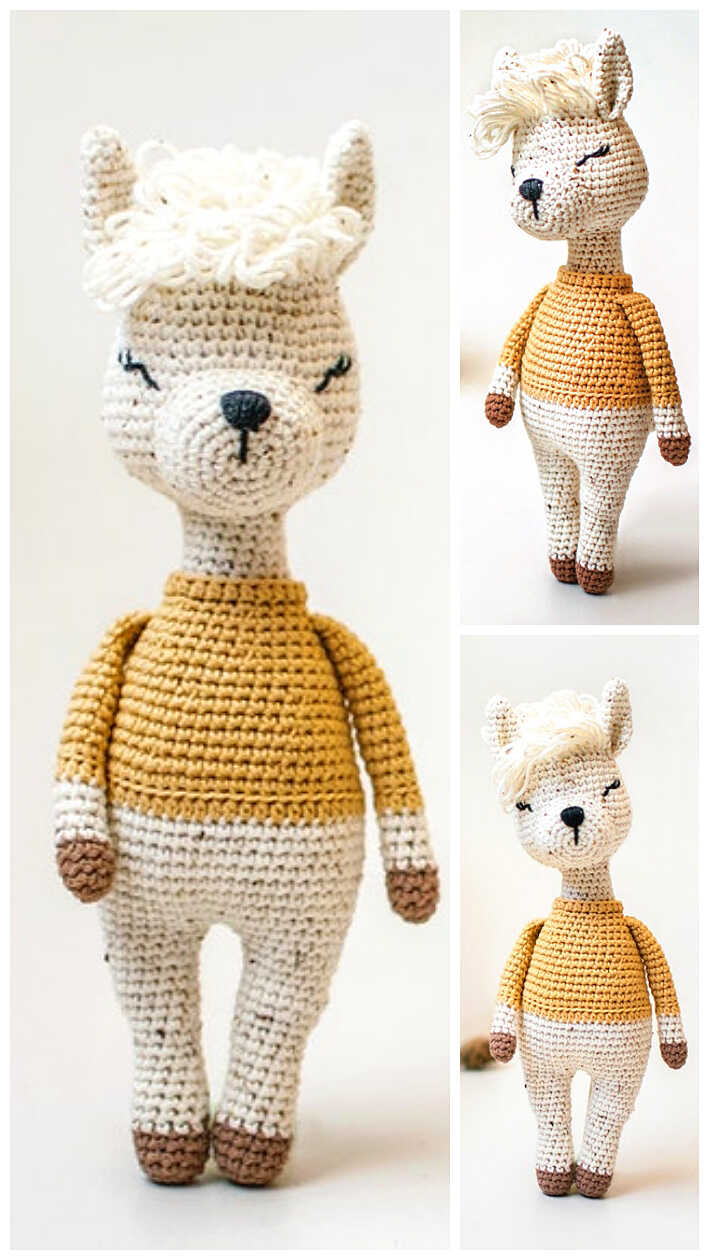 Sofie the Llama Amigurumi Pattern
Meet elegant and dreamy Sofie the Llama. She is enjoying her life, she likes everything around her. She spread positive everywhere and she likes to sleep 🙂 Create it with our detailed pattern and you'll love this llama with whole your heart.
Size of finished toy: 11″ (28cm) tall
via CutieMeStore, Etsy.com
Crochet Llama Pattern
Logan is very fond of his comfort teddy, bringing him wherever he goes. Logan the llama measures approximately 25 cm // 10 inches, when made with the above materials.
via BlueSparrowPatterns, Etsy.com