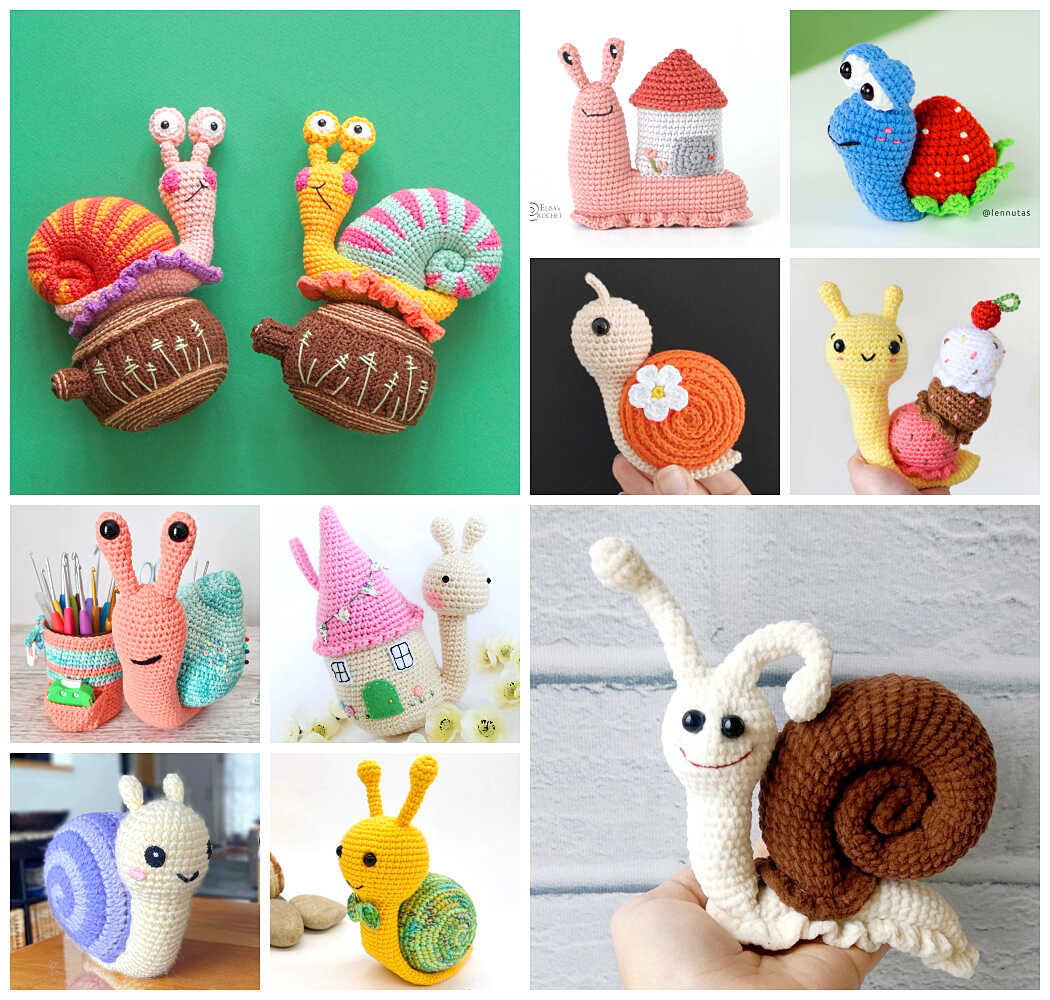 Amigurumi Snail Crochet Patterns
We have found some fabulous Amigurumi Snail Crochet ideas that we know you are going to love. Scroll our page now for loads of inspiration now. Review all the carefully selected ideas, and don't forget to pin your favourites.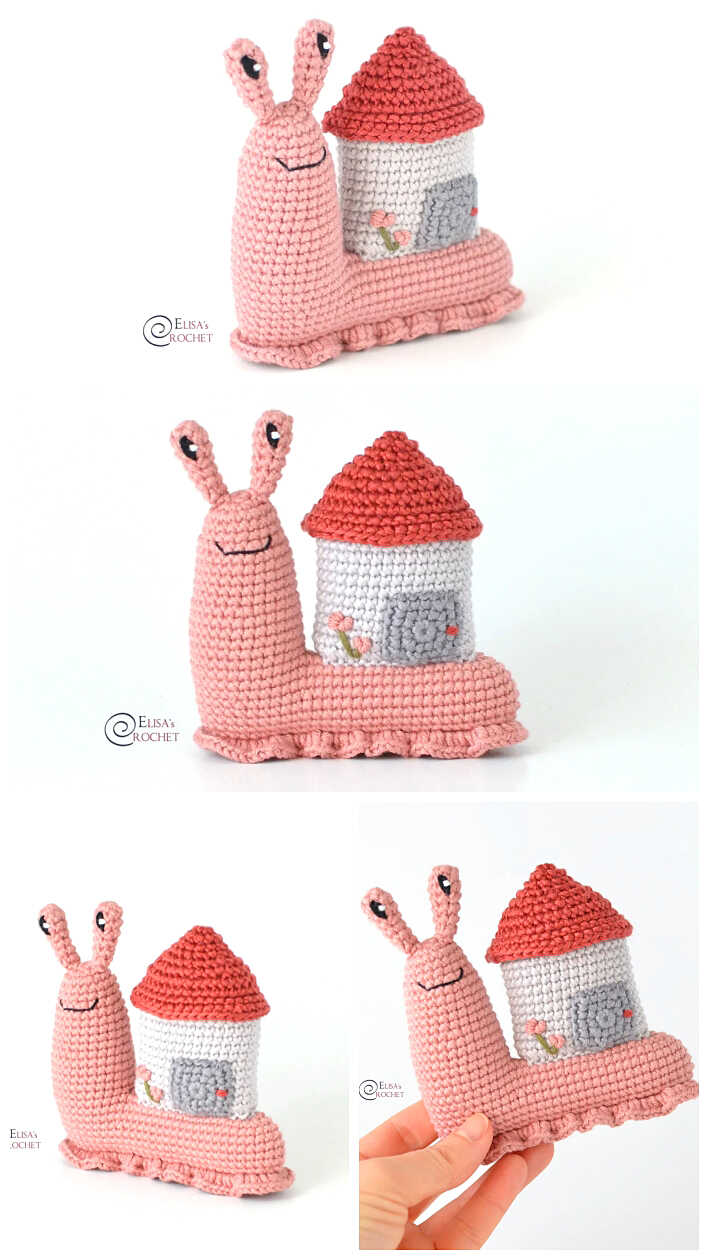 Abigail the Snail Free Crochet Pattern
Everyone, meet Abigail the Snail! Her tiny house has everything she was dreaming of…a cute red roof, a big door and beautiful flowers on the front!
via elisascrochet.com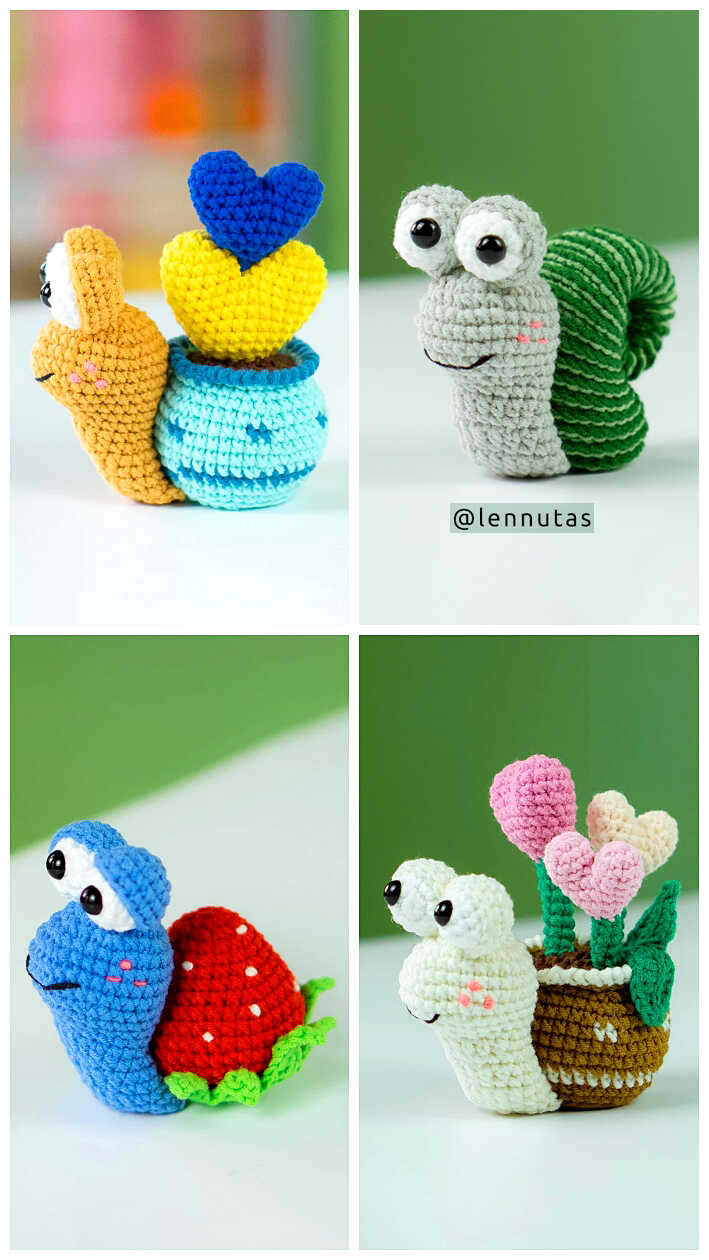 Crochet Snails Amigurumi Patterns
So are you ready to work on this cute little creatures? Grab your yarn and hook and join we in this fun project!
via Lennutas, Etsy.com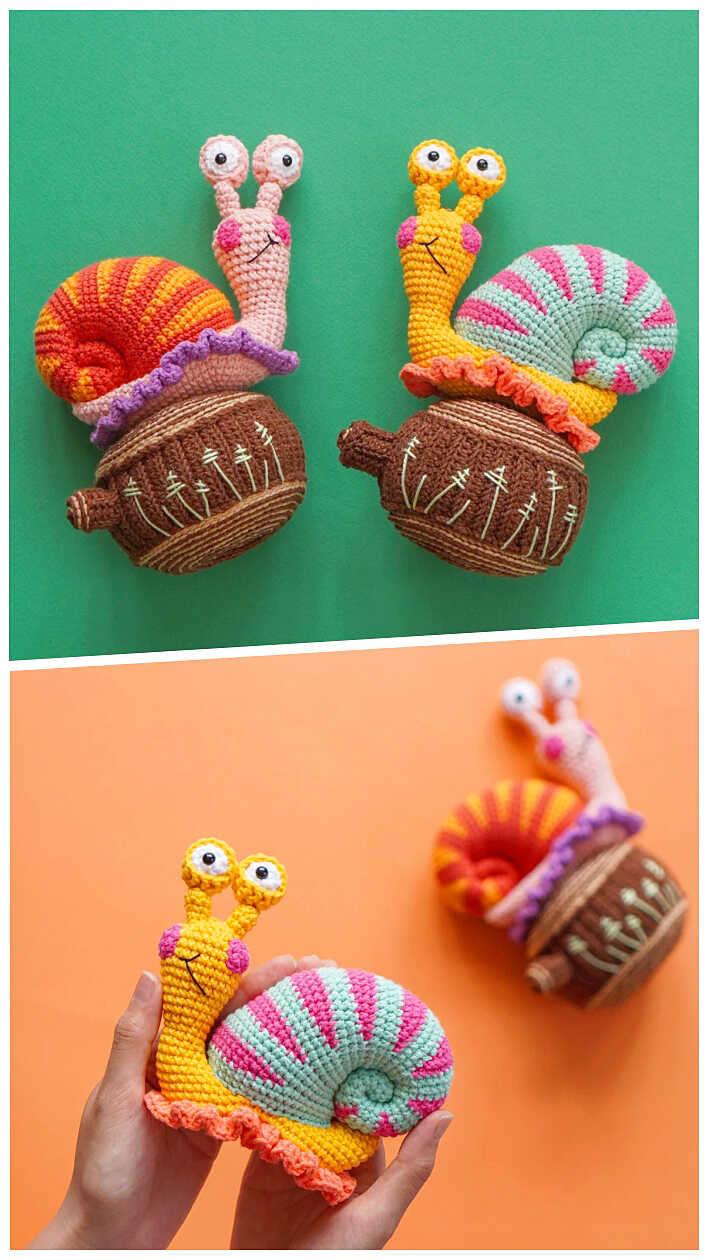 Slimy The Snail Amigurumi Crochet Pattern
Ready toy has a size about 13 cm. Enjoy making this toy!
via AquariwoolCrochet, Etsy.com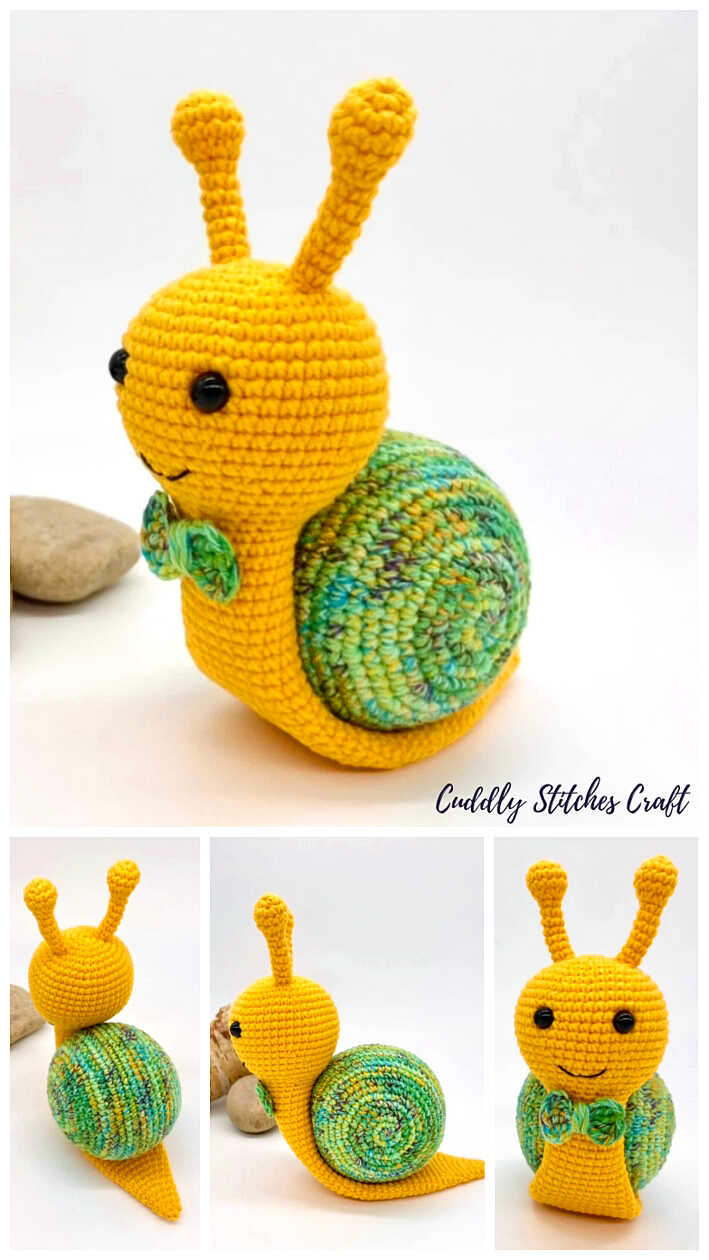 Free Crochet Snail Pattern
This pattern is super easy so it is an ideal project for all beginners out there.
via cuddlystitchescraft.com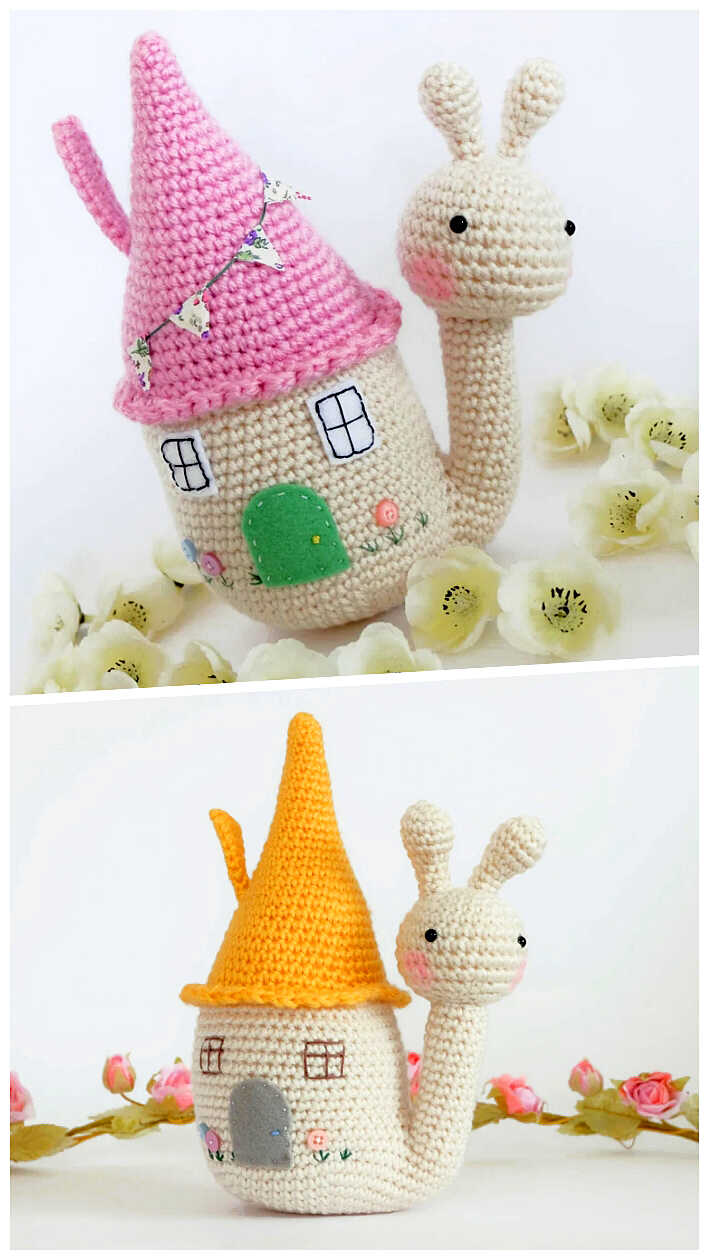 Crochet Amigurumi Saffy the Snail Pattern
The Pattern is straight forward and easy to follow. When finished she measures around 9 inches tall (when using the recommended yarn and hook)
via KornflakeStew, Etsy.com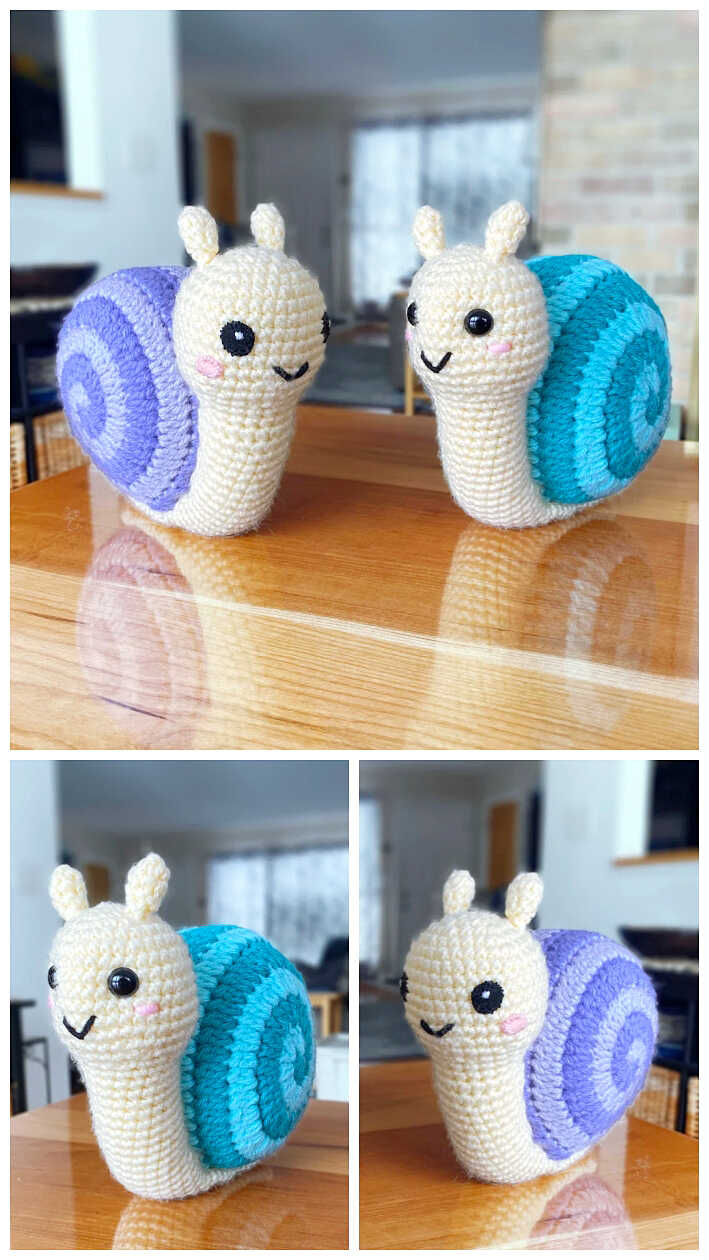 Harris the Snail Amigurumi
Meet Harris the Snail!
Easy crochet pattern will help you to make this adorable amigurumi snail.
via DrewbiesZoo, Etsy.com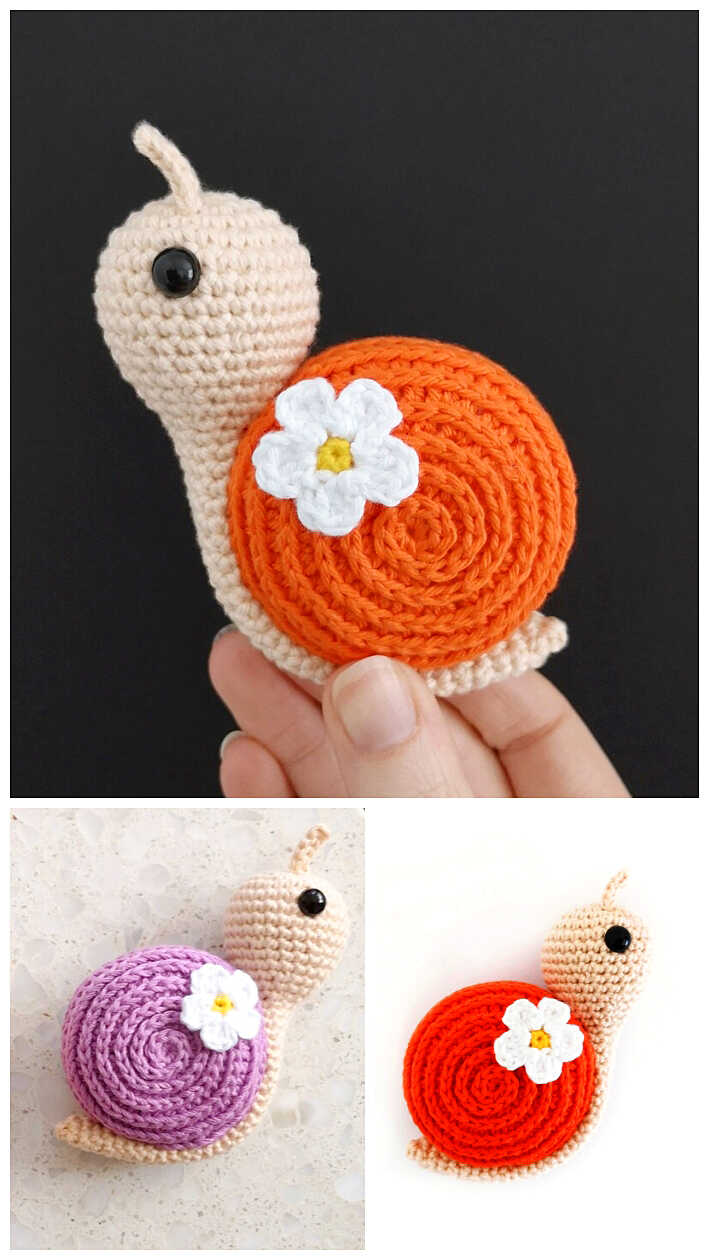 Spring Snail Crochet Pattern
The pattern measures approximately 3″ (8cm) x 4″ (10cm) when using the materials listed.
via stitchbyfay.com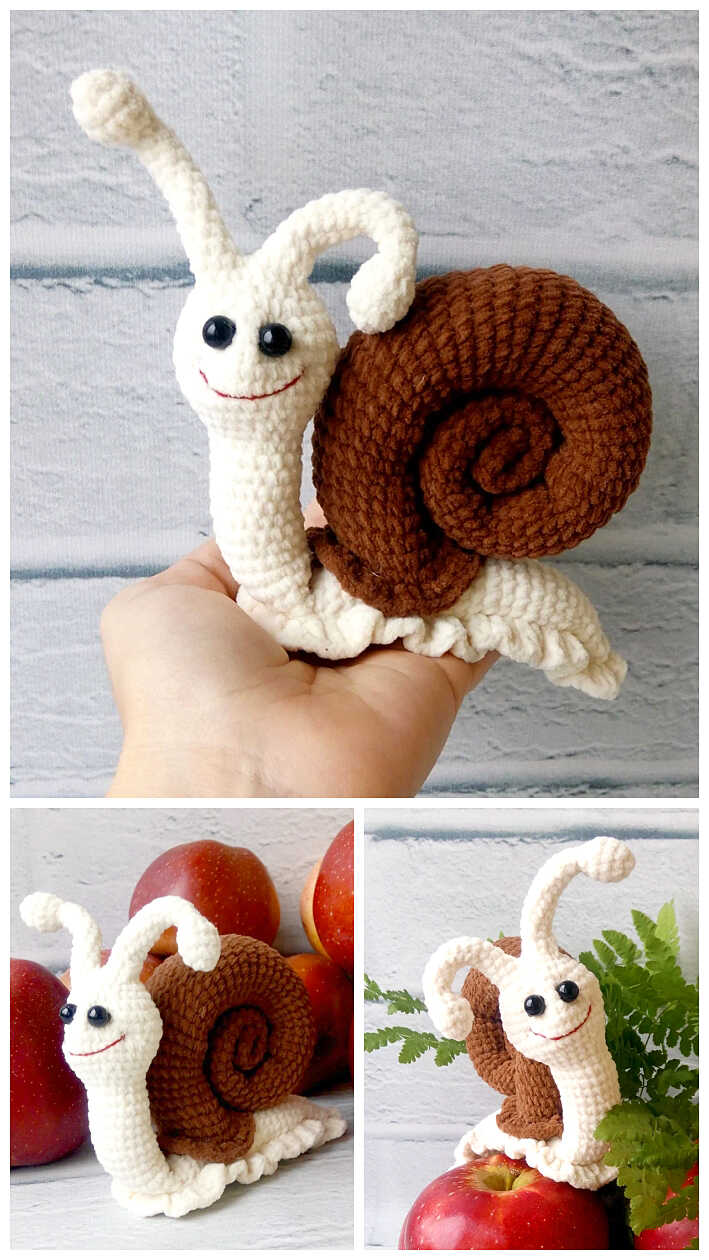 Amigurumi Crochet Happy Snail Pattern
If you like the idea of having a snail farm but are not so keen on these slimey creatures then you can crochet yourself a few cuddly ones using crochet snail pattern.
via GingerCatPatterns, Etsy.com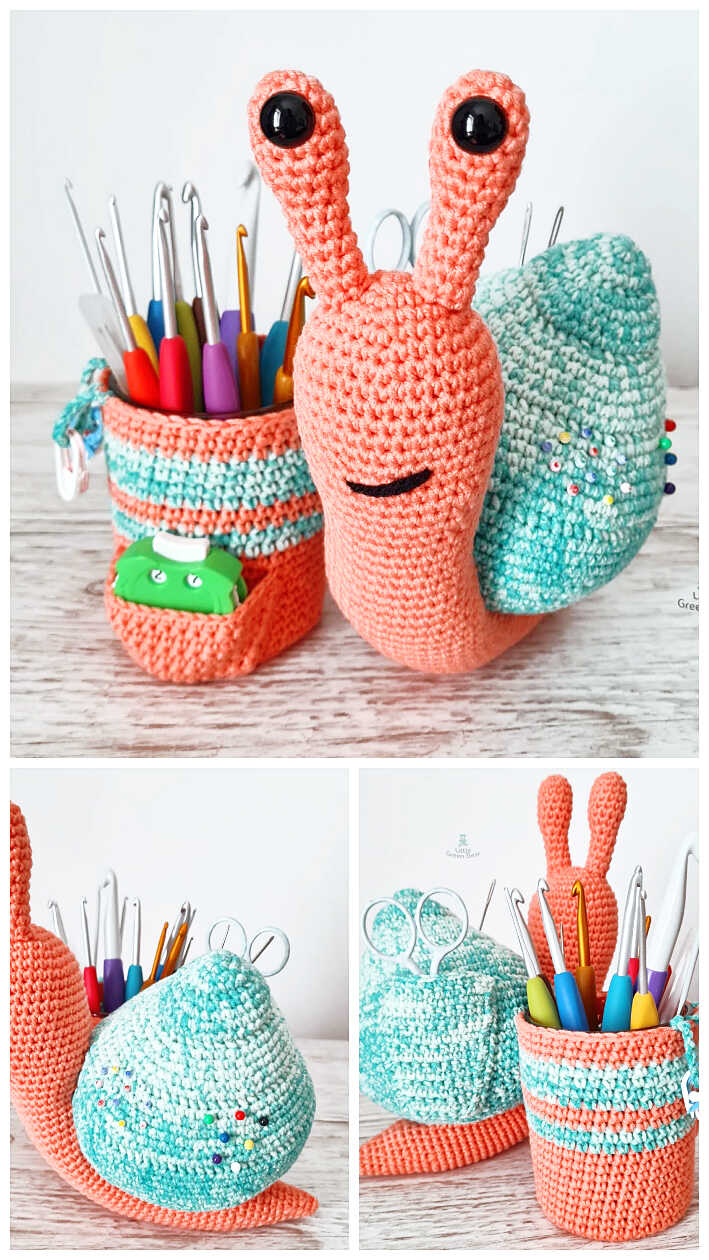 Sally the Snail Caddy Crochet Pattern
Sally the snail caddy might not be the fastest, but she gets there in the end – with all the kit you need for crafting. She is 8 inches tall (when made with the recommended materials).
via LittleGreenBearShop, Etsy.com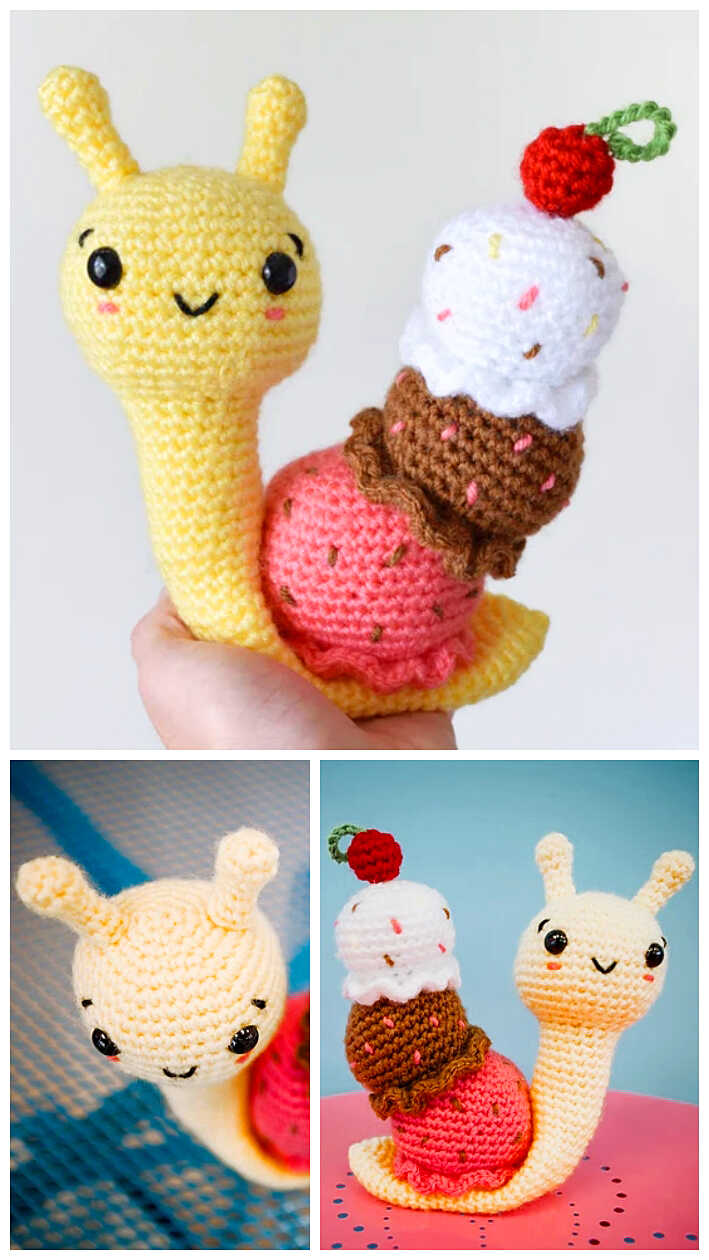 Amigurumi Ice Cream Snail Crochet Pattern
Here's the free pattern to create Laci the Banana Split Snail!. Isn't she the cutest?
via furlscrochet.com