Cute Duck Crochet Patterns
Amigurumi crochet ducks are cute and fun projects. Makes a great gift for your kids or friends who love to crochet. These cute crochet ducks can also be made for birthdays, baby shower or nursery decorations. Take a look at the great ideas we've compiled for you and don't forget to pin your favourites.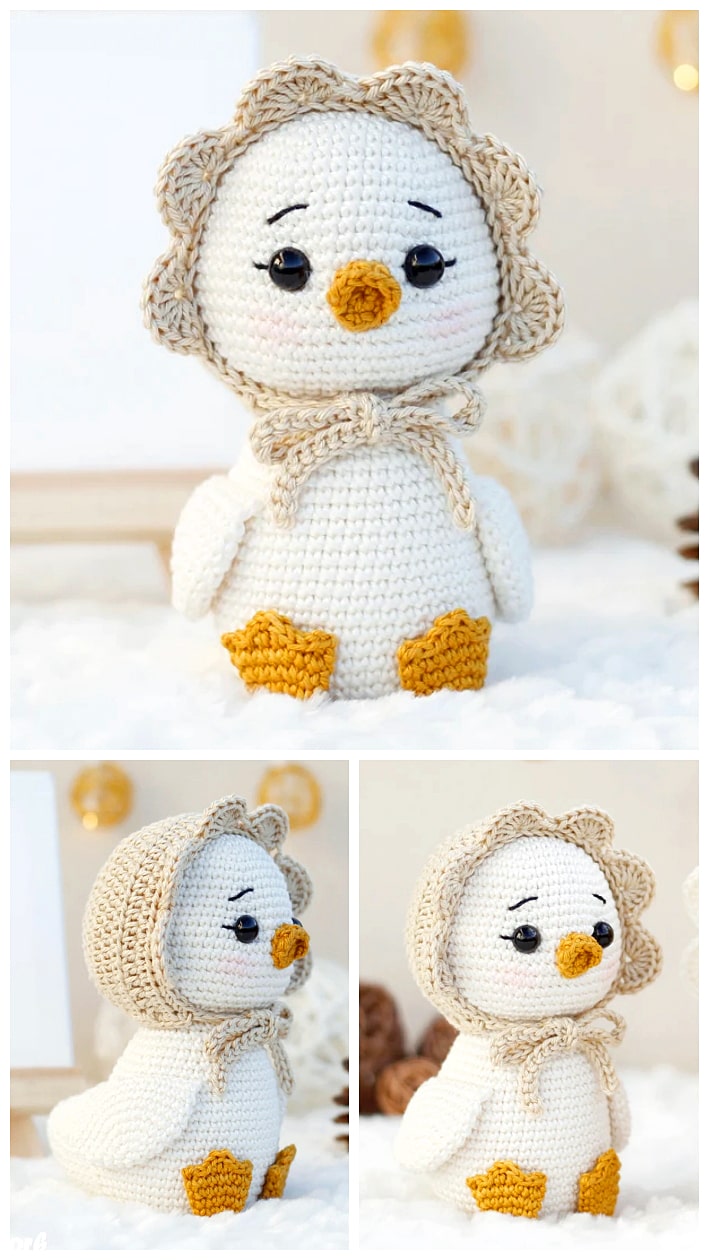 Poppins the Duck Crochet Pattern
Meet poppins the duck! Perfect to make for a gift…or you may find she is way too cute to give away and you need to keep her for yourself!
via ChiquiPork, Etsy.com
Crochet Duck Amigurumi Free Pattern
When completed with the specified materials, the crocheted duck will be approximately 15 cm tall. You can work in the colors you want.
via aquariwool, lovelycraft.com
Abby the Duck Amigurumi Crochet Pattern
Cute duck can be a special gift for your friends, your kids.
via BearybearnitaDesign, Etsy.com
Mallard Duck Amigurumi Crochet Pattern
This doll is about 12cm , if crocheted crochet hook size 2.0mm.
via RiKaCraftVN, Etsy.com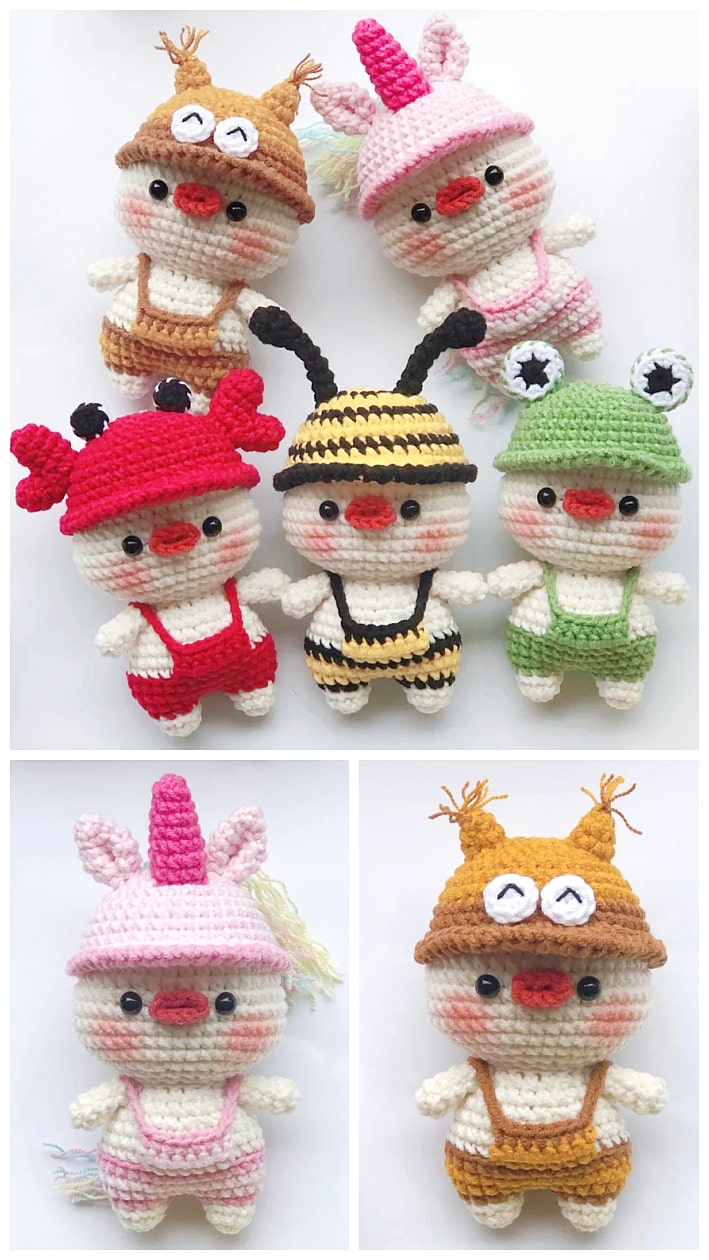 5 Duck Amigurumi Crochet Patterns
Include 5 patterns; bee, crab, frog, unicorn and owl.
Level : intermediate and above. Size approx: 10 cm (3.93 inch).
via ananamilove1519, Etsy.com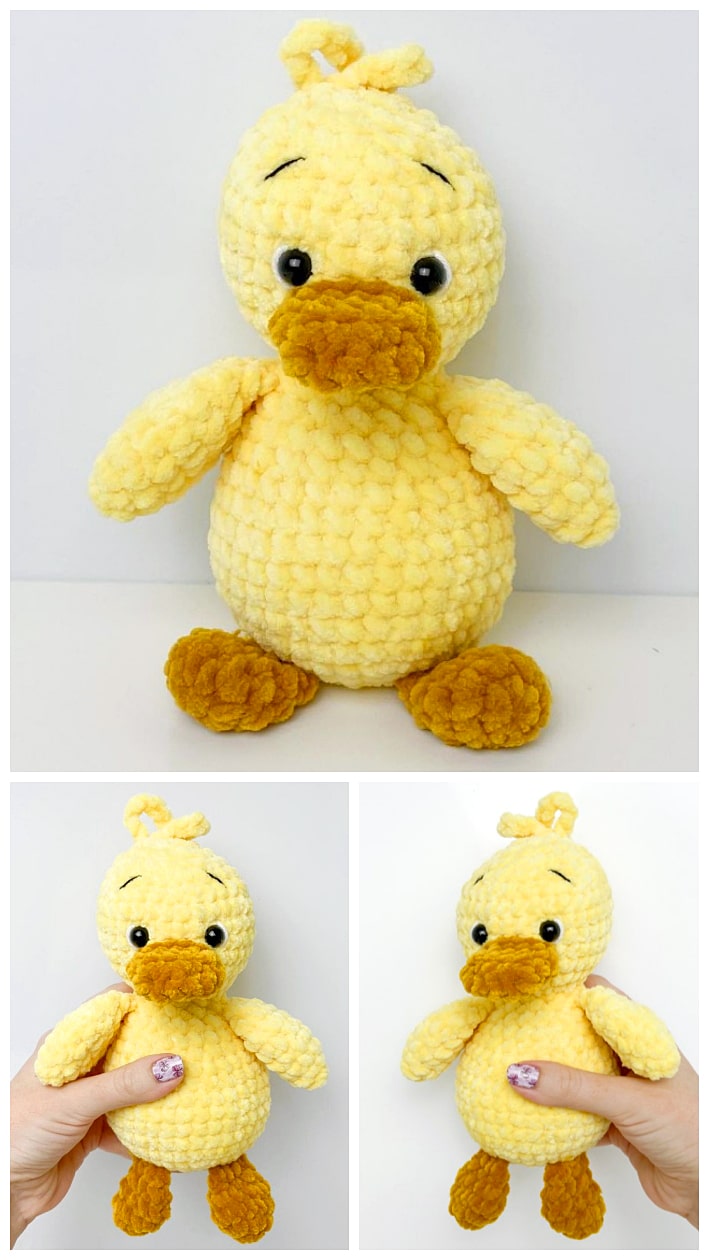 Crochet Duck Free Pattern
This is a crochet pattern to make this super cute little duck!
via roseandlilyamigurumi.com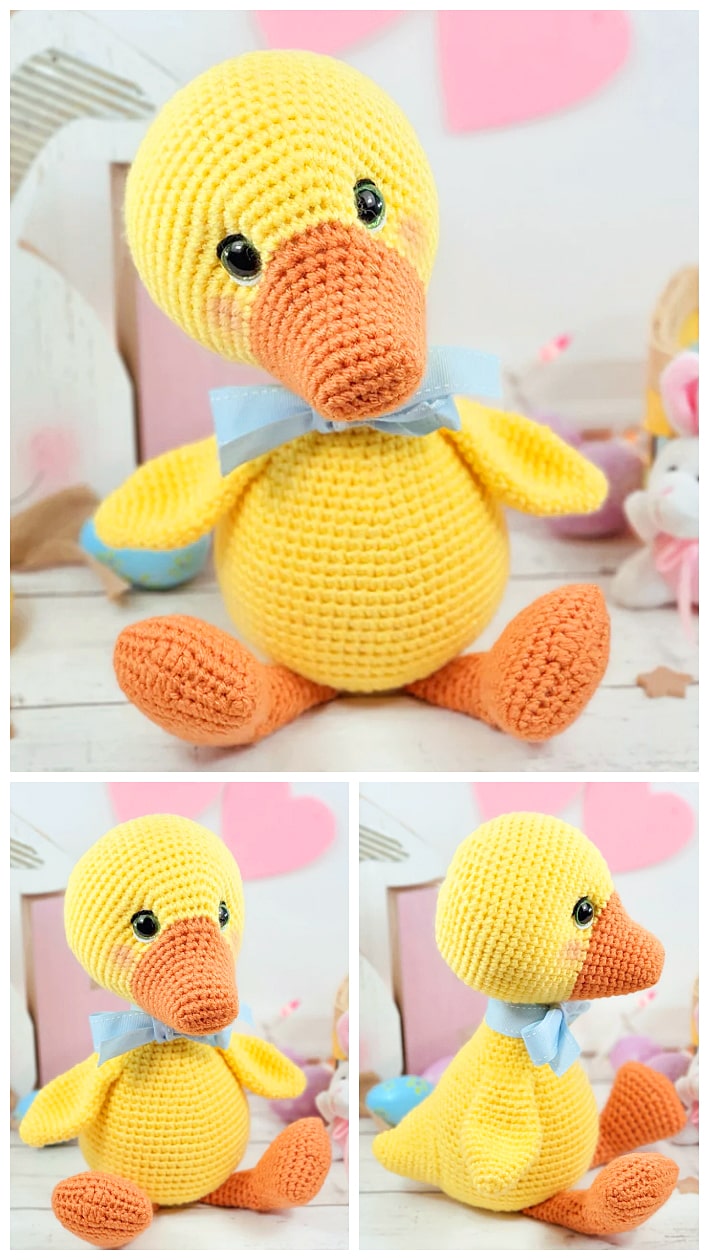 Dwight the Duck Amigurumi Crochet Pattern
Meet this super cute crochet duck named dwight. She's an adorable amigurumi with a wonderful personality that brightens any day, and she also happens to be the cutest thing you've ever seen!
via SweetOddityArt, Etsy.com
Ellie the Duck Amigurumi Crochet Pattern
Skill Level : Beginner
Finished Measurements : About 9.8 inches tall
via Trang Pham, Ravelry.com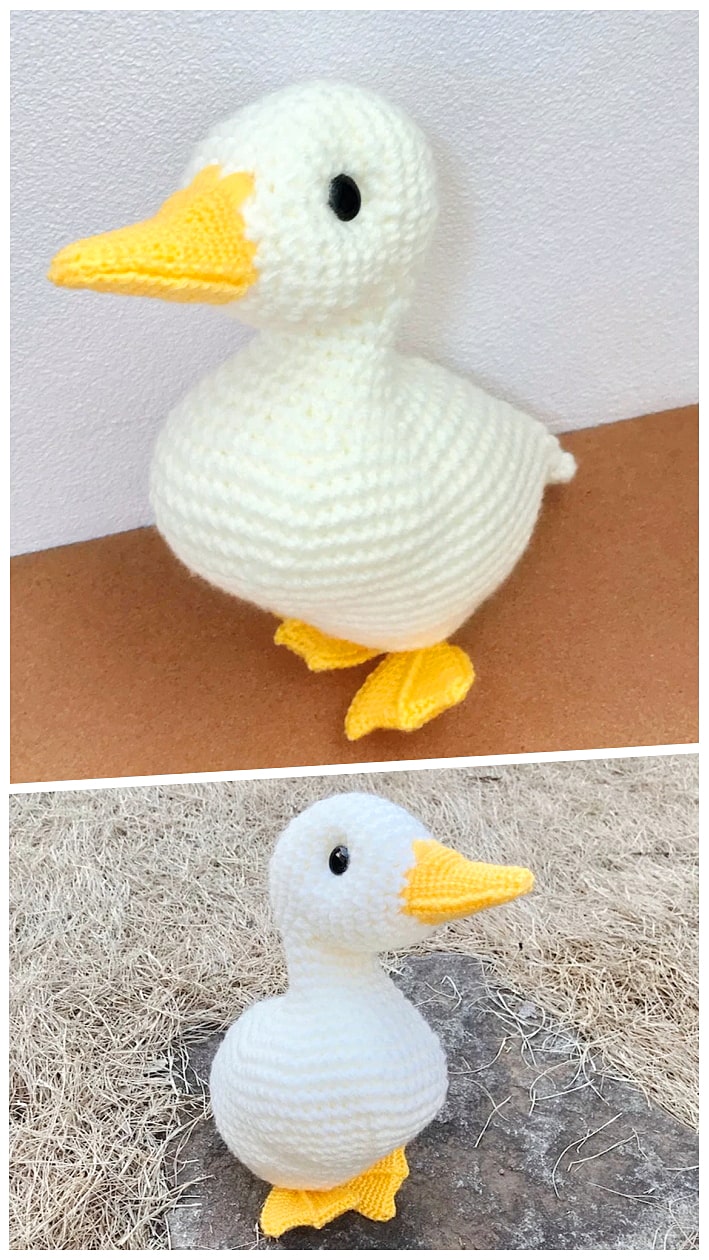 Happy Duck Amigurumi Pattern
Difficulty: ★★★★☆ (little advanced )
Finished sizing: 28 x 26 x 12 cm
via piggiesagogo, Etsy.com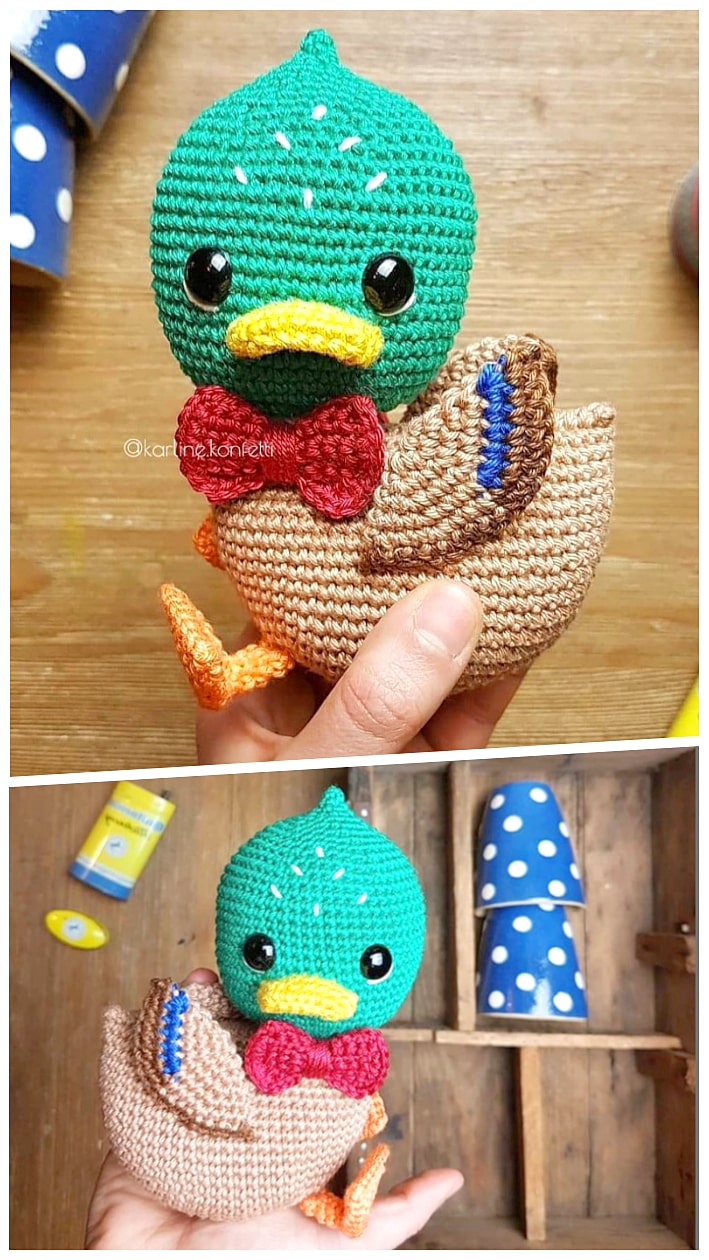 Amigurumi Cute Duck Free Pattern
Chunky Duck is lovely and easy to crochet. Little duck can be a great gift for your special one.
via Karline Konfetti, alwaysfreeamigurumi.com