Cute Amigurumi Cat Crochet Patterns
If you're looking for the perfect cat-inspired amigurumi crochet gift idea, the patterns below will help you out. Make it for yourself, your children, grandchildren or animal-loving friends. Don't forget to pin and share what you favorite…
Digital Tuxedo Cat Crochet Pattern
Whether it be for you or for someone who you know loves crocheting amigurumi, this Tuxedo Cat pattern is a great way to craft your own crochet doll!
via Hainchan, Etsy.com
Plush Cat Doll Amigurumi Pattern
Plush Cat Crochet Pattern is truly for you who want to have fun crocheting without worrying whether or not it's too hard or too complicated.
via Nataliia Romaniv, Ravelry.com
Luna the Kitten Crochet Pattern
Size (using suggested materials): 17 cm tall
via CraftByAnh, Etsy.com
Chubby Cat Amigurumi Pattern
Let your imagination run wild and make them in your favorite colors.
via littleloveeveryday.com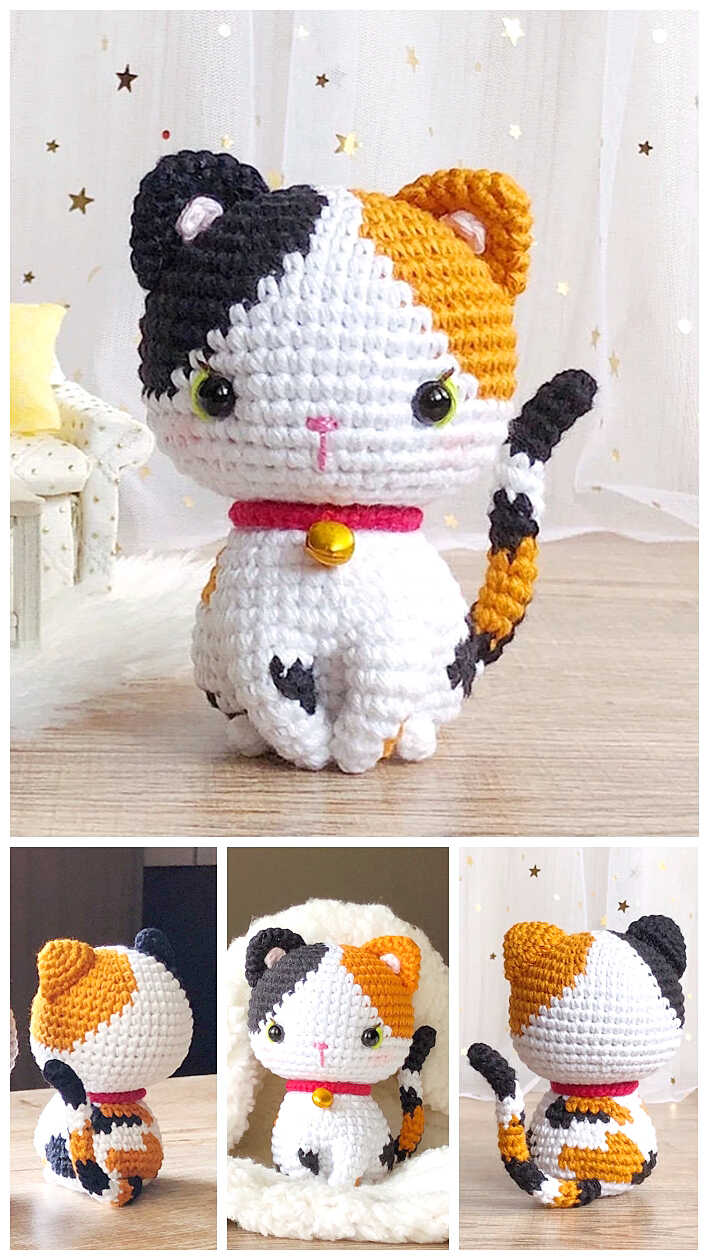 Minnie the Little Calico Kitten Crochet Pattern
Difficulty Level: Easy
Approximate Size: Height 3 inch / 9 cm
via LittlehandCrochet, Etsy.com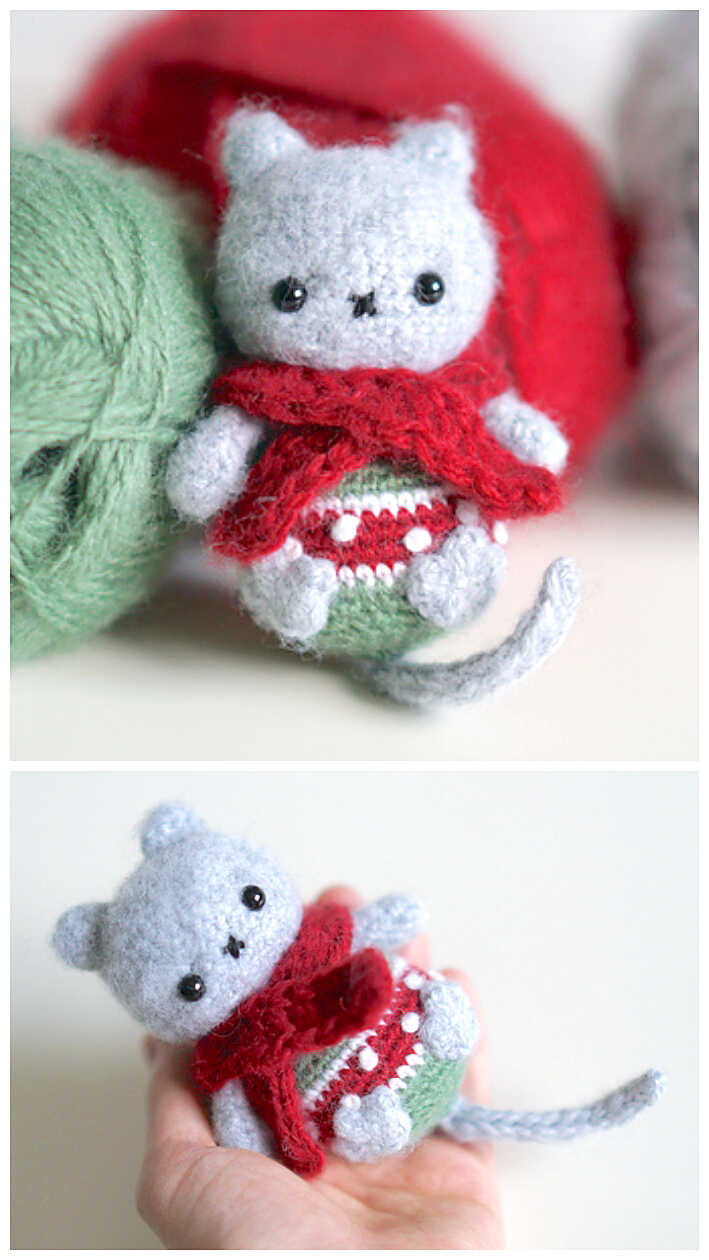 Christmas Kitty Amigurumi Pattern
This adorable Christmas Kitty is the perfect stocking stuffer for the holiday season! You can turn this amigurumi kitten into a tree ornament if desired.
via hobbii.com
Beans the Cat Crochet Pattern
This pattern is for those who already have intermediate crochet skills!
via ChiquiPork, Etsy.com
Free Crochet Cat Pattern
Clawdia is a sweet little crochet cat pattern. It's an easy pattern that uses basic crochet stitches to create a cute cat stuffed animal.
via theloopylamb.com
Ugo the Cat Amigurumi Crochet Pattern
Ugo is a crochet cat who stands on his 4 legs, with upturned tail and a collar with a tiny bell.
via AiraliDesign, Etsy.com
Amigurumi Cat Free Crochet Pattern
This beautiful cat makes a great gift for cat lovers! Use different colors with this free pattern to mimic real cats. Use your favorite colors and have fun with it.
via amigurumiallfreepatterns.com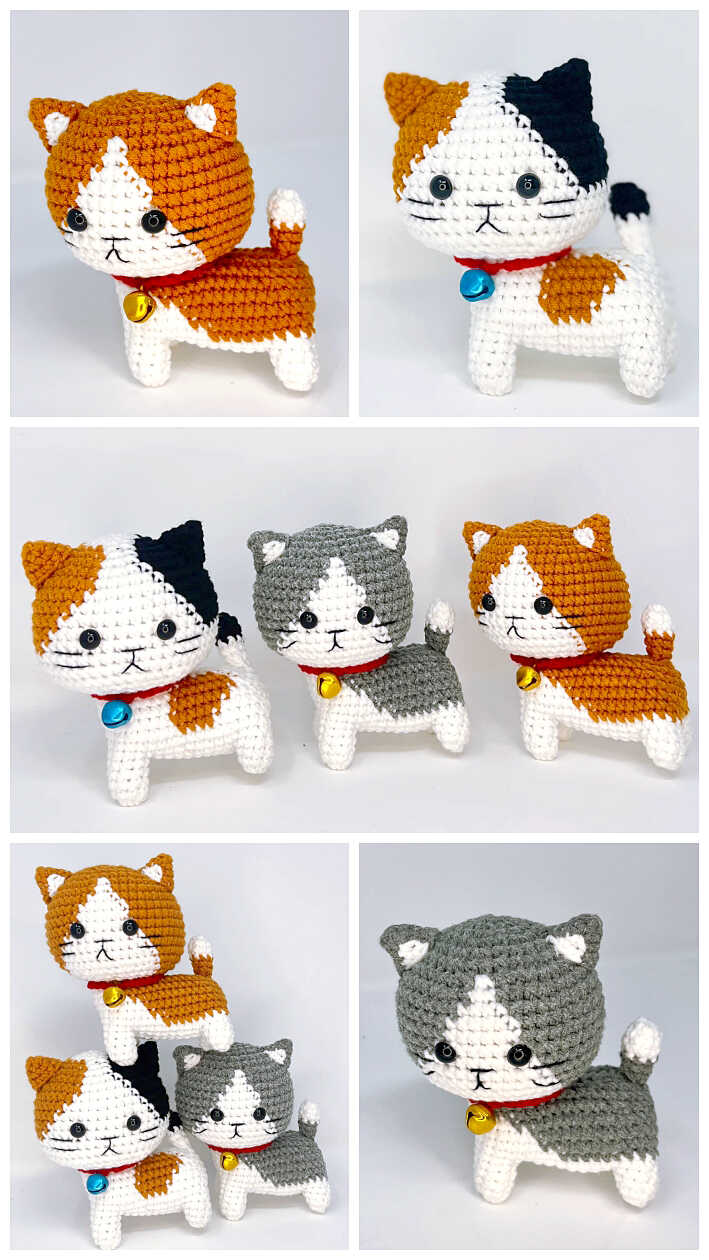 Crochet Miniature Kitty
Meet our mini, purr-fectly cute Kitty! Kitty was crocheted from semi-cotton yarn, and filled with fiber fill. The size is ~4-4,5 inches (~10-11cm) tall.
via Lilycrochetstore, Etsy.com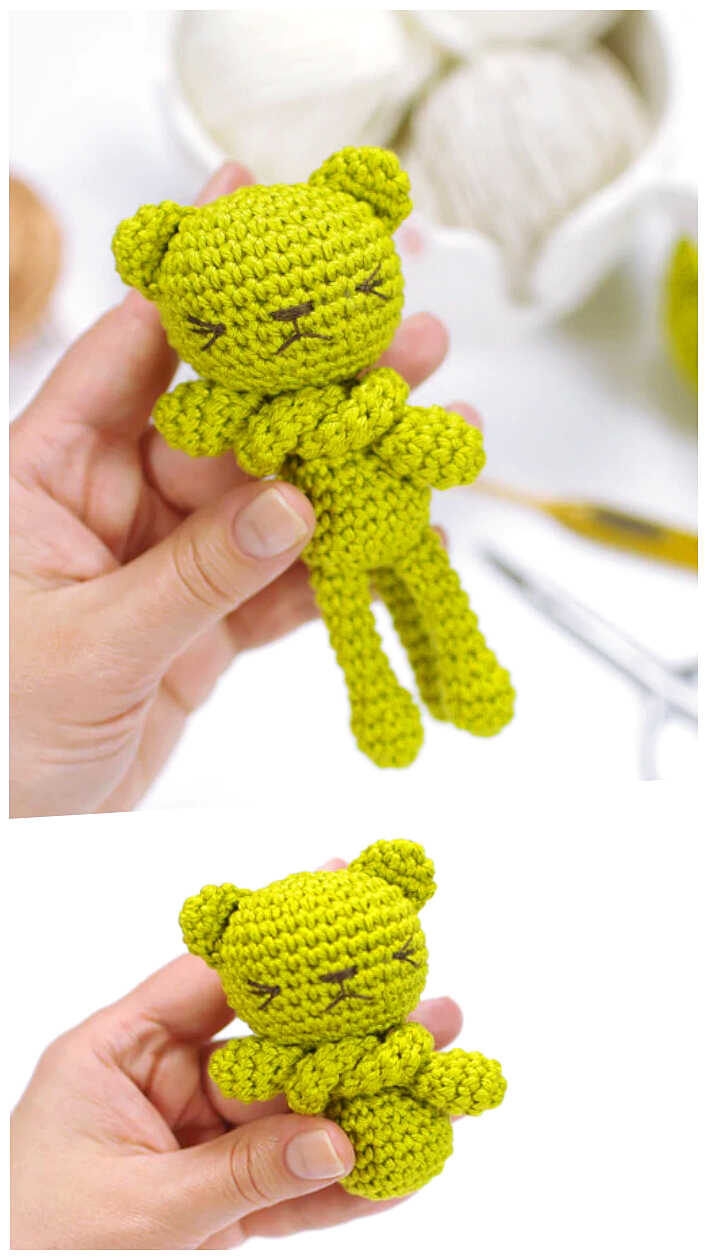 Free Pattern Small Long-Legged Kitty
It's such a fun quick project if you need a gift for someone.
via kristitullus.com
Rag Doll Cat Amigurumi Crochet Pattern
Rough and unpolished looking, Scandinavian style crochet toy. Rag doll cat brights up the kids room as a decoration, but also makes a nice toy to cuddle.
via lilleliis, Etsy.com
Free Pattern Small Kitty
This little kitty pattern, is suitable for beginners. You will not need more than one skein of any color to make this small kittys.
via littlemuggles.com
Kate the Cat Amigurumi Crochet Pattern
Say hello to Kate the cat, who's a cute and cuddly kitty. Kate loves to play, and she's in seventh heaven if she can find a ball of yarn or two to play with.
via Purpiecraft, Etsy.com