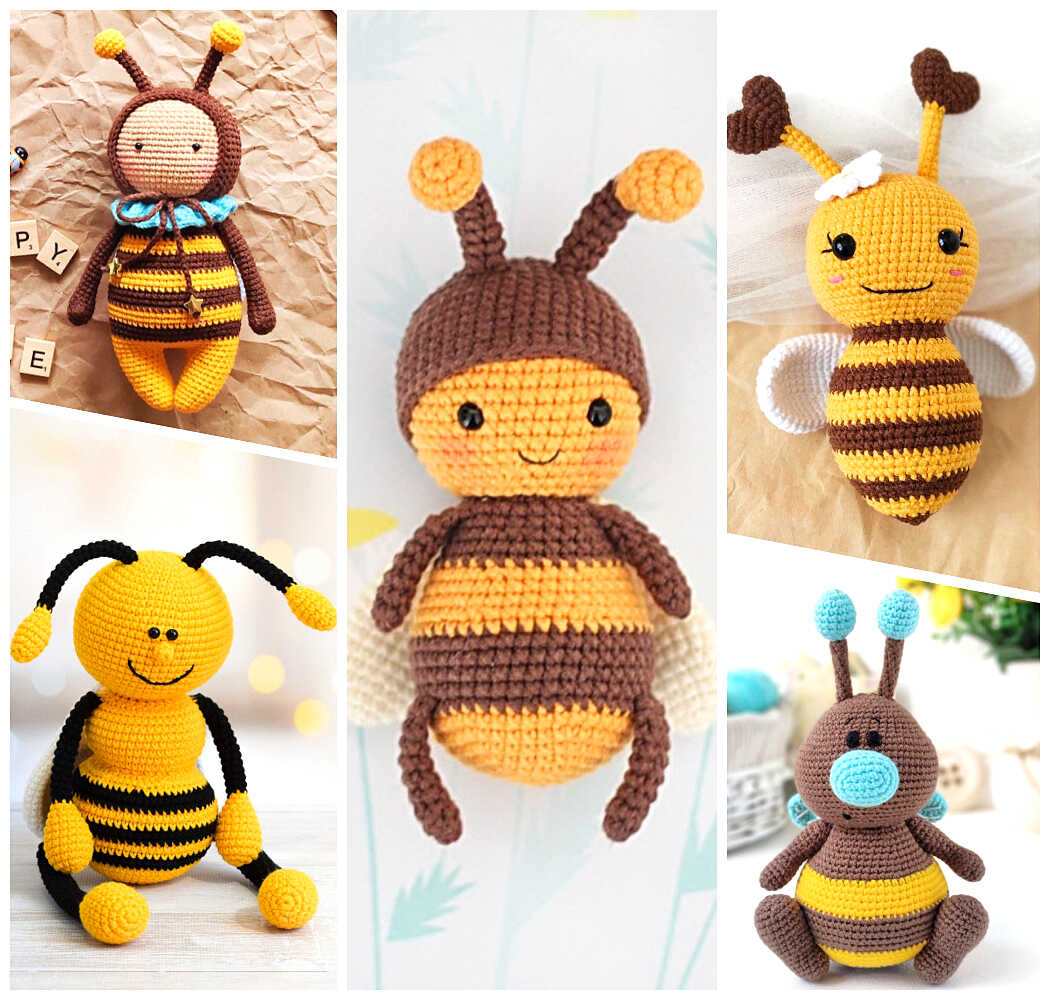 The Best Amigurumi Bee Crochet Patterns
Bees are the harbingers of spring. With their role in pollination and the magnificent food source they produce, they are important living things for our world and us. In this collection, we have compiled the patterns of these cute bees that we hope you will like. Please don't forget to pin and share your favourites.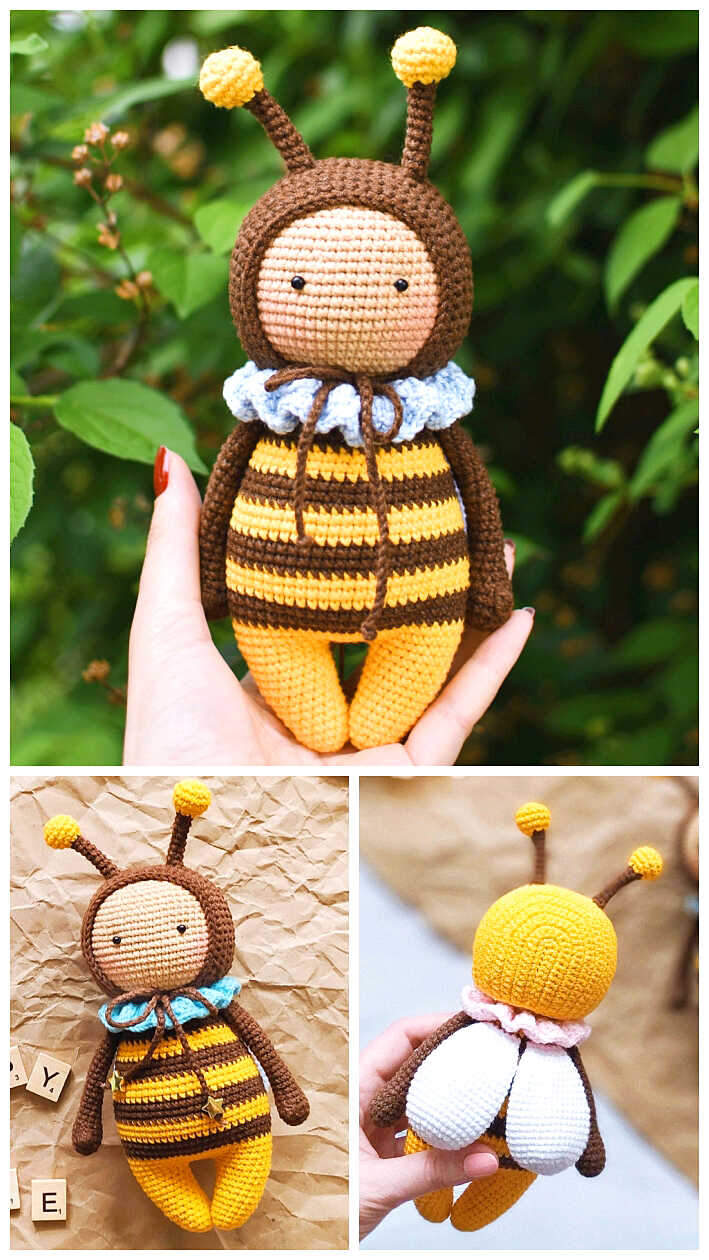 Evi the Bee Amigurumi Crochet Pattern
With the help of this pattern you are able to create a wonderful and unique handmade toy. The finished toy measures about 18 cm (7 inches) (22cm (8.6 inches) including the ears) in case of using the materials listed.
via LudatoysPatterns, Etsy.com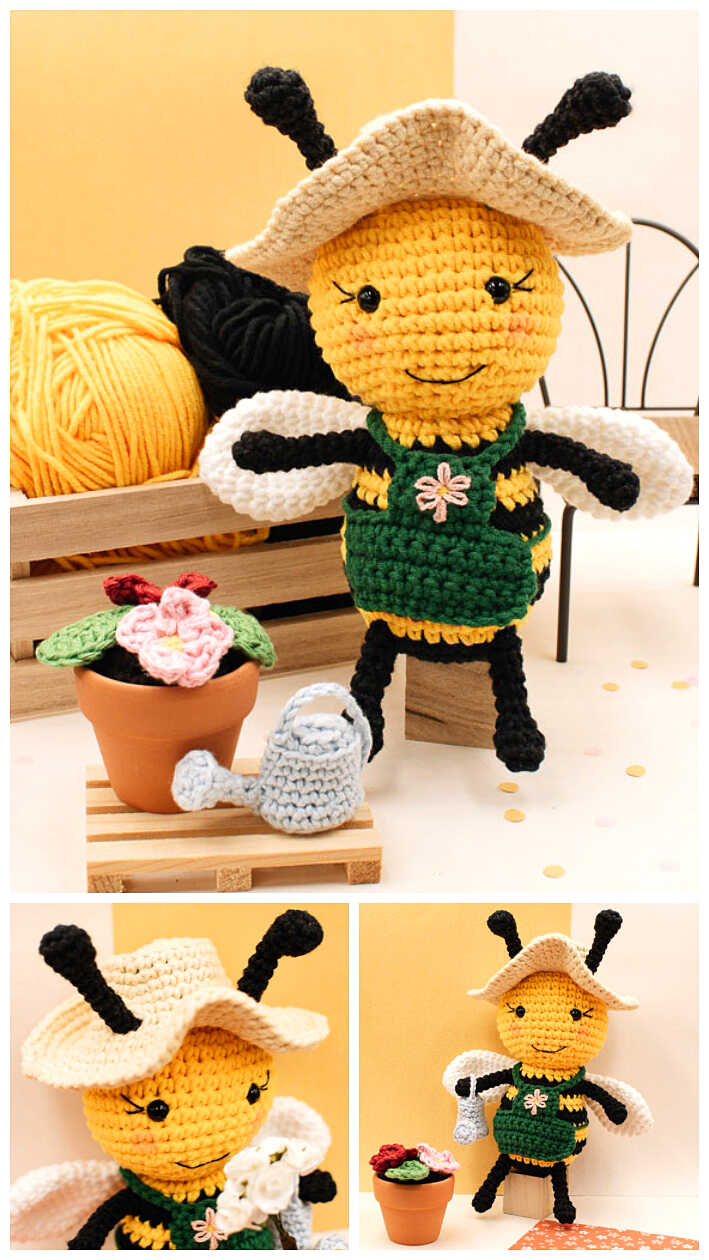 Betty the Bee Free Amigurumi Pattern
Spring is around the corner! Betty the bee is already gardening and preparing the future pollen collection by watering her flowers with love and kind words.
via octopuscrochet.com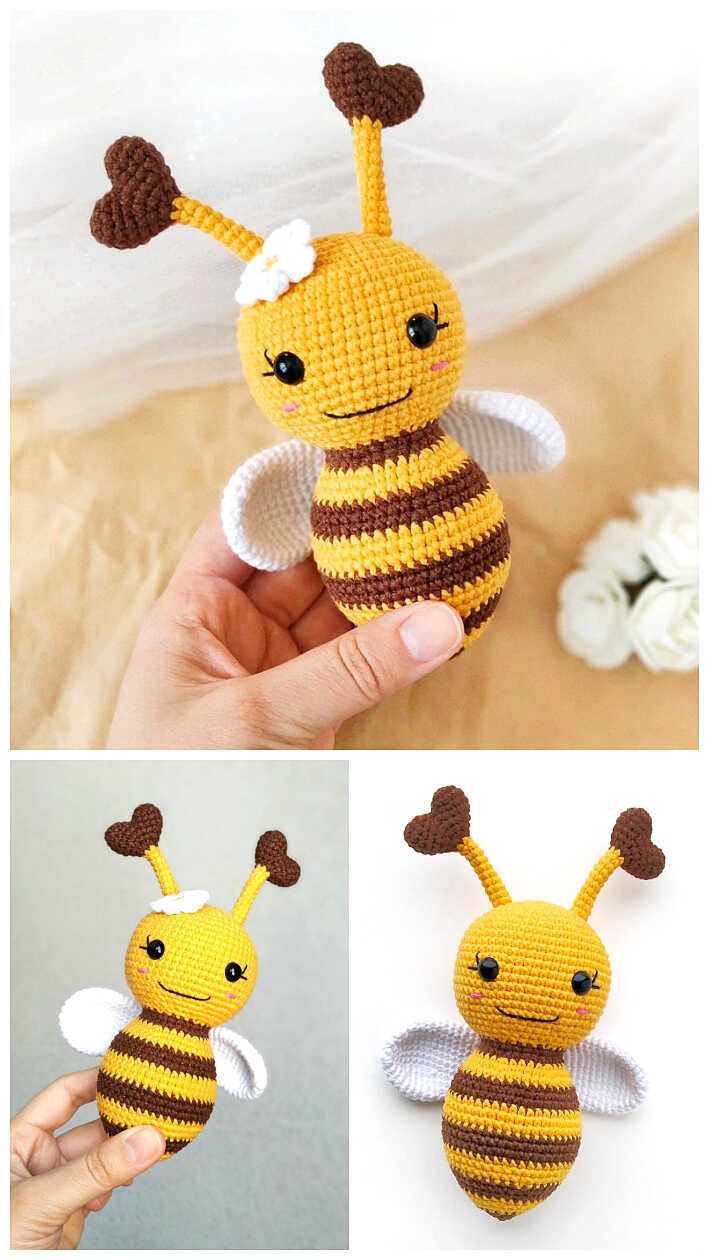 Crochet Bee Amigurumi Pattern
The height of the finished toy is about 17 centimeters= 6,69 inches. If you use different yarn and/or crochet hook size, the size will be different.
via MilaToysPatterns, Etsy.com
Crochet Cute Little Bee with Pink Flowers Pattern
You can crochet a wonderful spring bee for yourself, which will be a wonderful gift for any occasion and a true friend for a child or adult.
via OlyaPovzunPatterns, Etsy.com
Easy Pattern Crochet Bee with Long Legs Bumblebee
This bright and very funny bee will give a lot of joy to a child and not only. She is charming!
via FunToysWorkshop, Etsy.com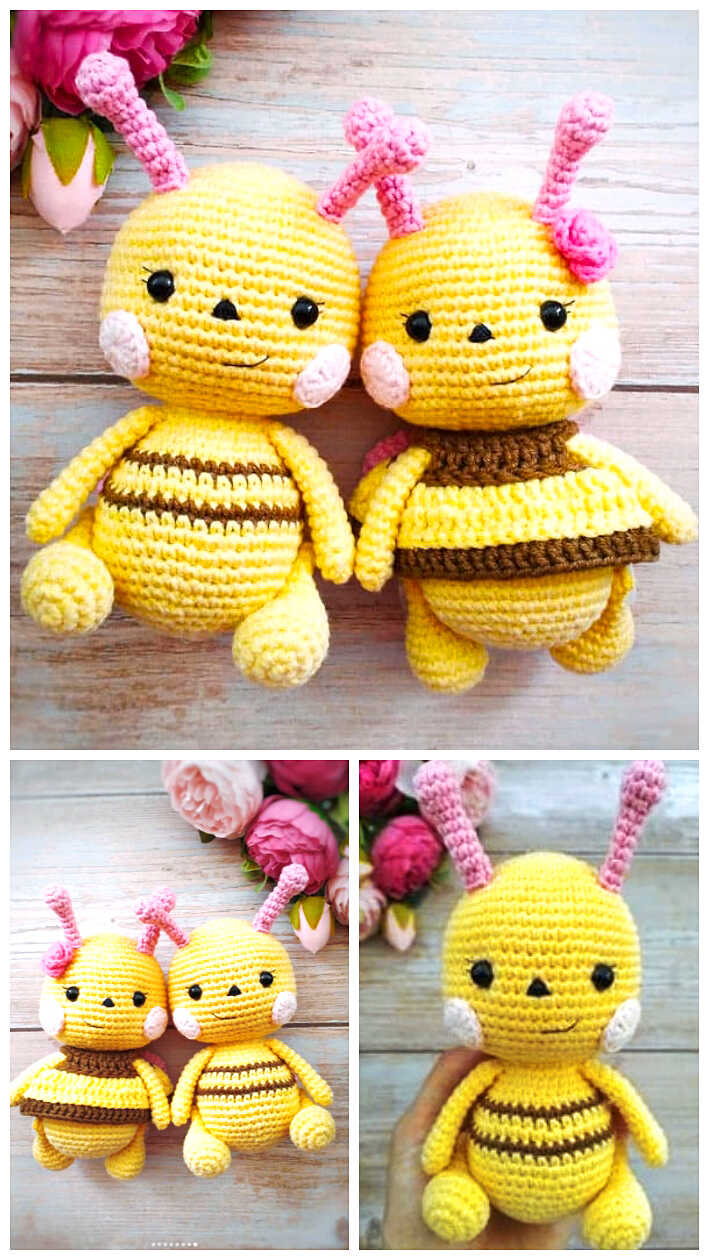 Easy Crochet Bee Amigurumi Free Pattern
If you are looking for something more than just a cute amigurumi, look no further! This crochet bee amigurumi pattern is pretty easy.
via uliyaross, lovelycraft.com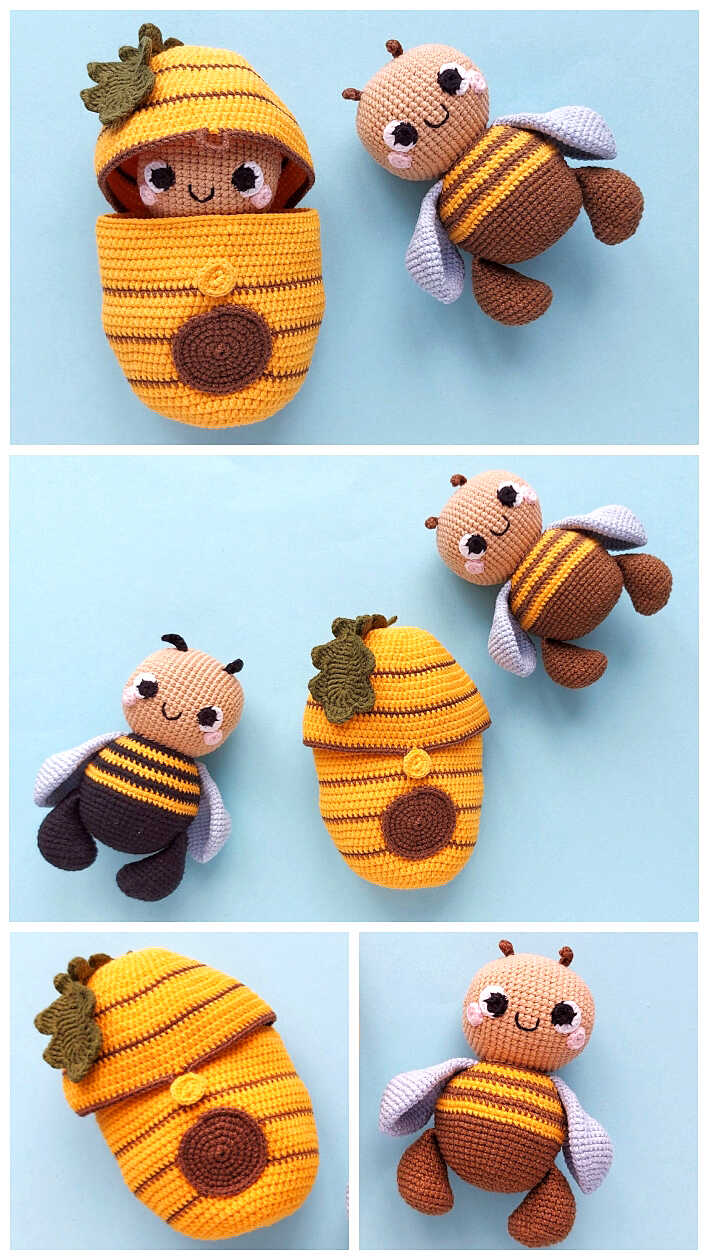 Crochet Bee Amigurumi Pattern
This pattern crochet honey bee and her hive house. You can easily crochet this toy for your child. He will love to play with her.
via PatternLekaToys, Etsy.com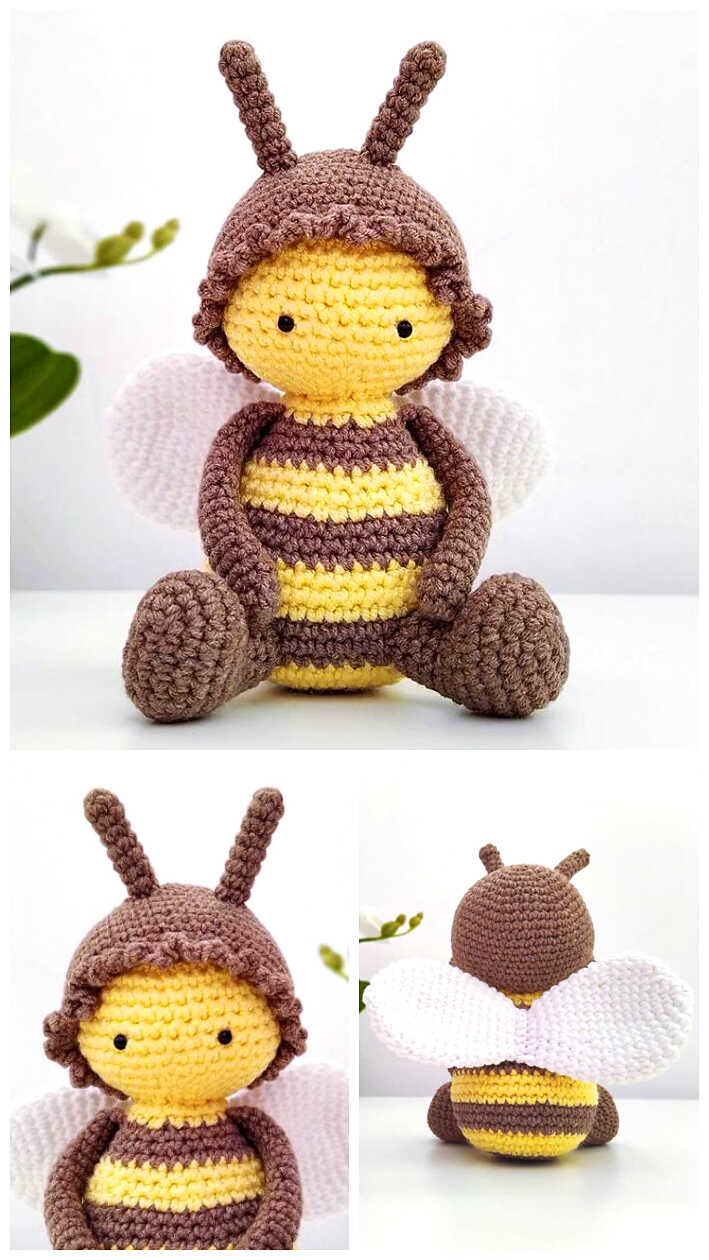 Little Honey Bee Amigurumi Crochet Free Pattern
Your child will love it and it will become his favorite toy!
via odessaviktorytoy, amigurumiallfreepatterns.com
Wally the Baby Bee Amigurumi Crochet Pattern
This pattern will help you crochet a very cute and chubby Baby Bee with bright turquoise wings, nose and antennae!
via Bosikosha, Etsy.com
Rainbow Bee Amigurumi Pattern
Bees are the cutest friends of spring. Crochet cute bees for your family and friends! we sure they will love it!
via paintitcolorful.blogspot.com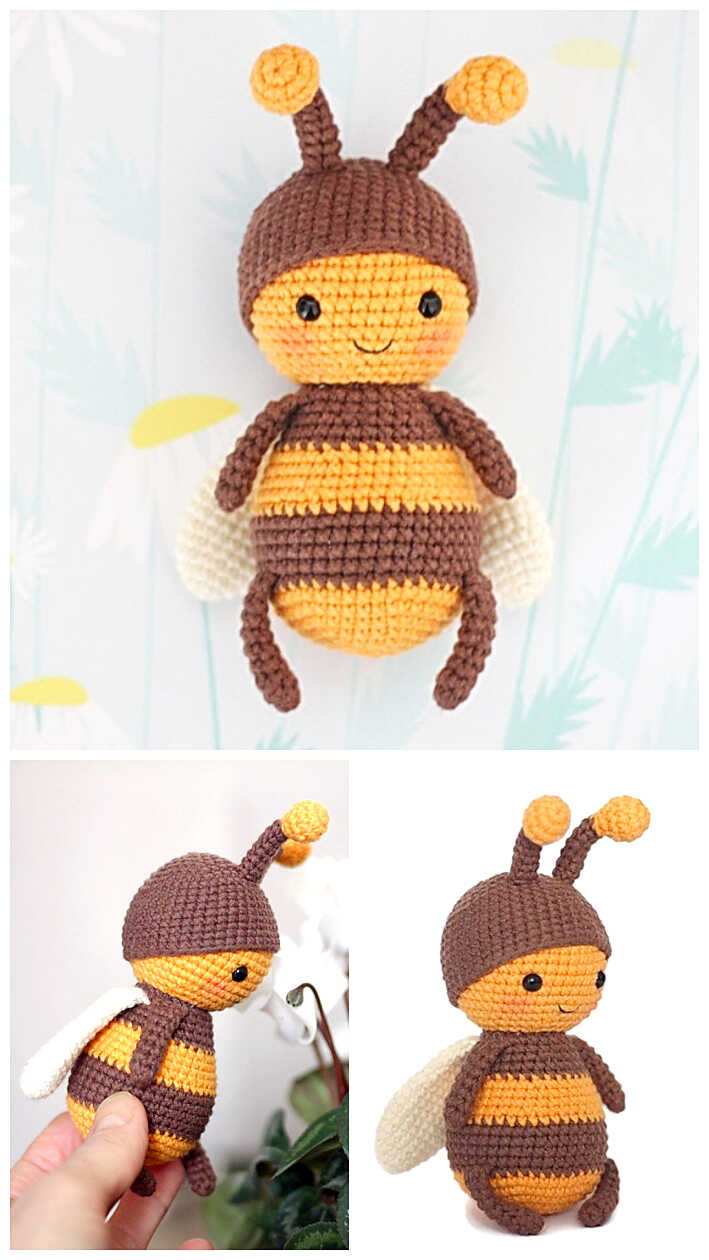 Amigurumi Bee Crochet Pattern
The Bee is approximately 11 cm / 4.3 inches tall not including horns using the materials stated in the pattern. The exact size of your toy will depend on what yarn is used.
via DreamStoreDesign, Etsy.com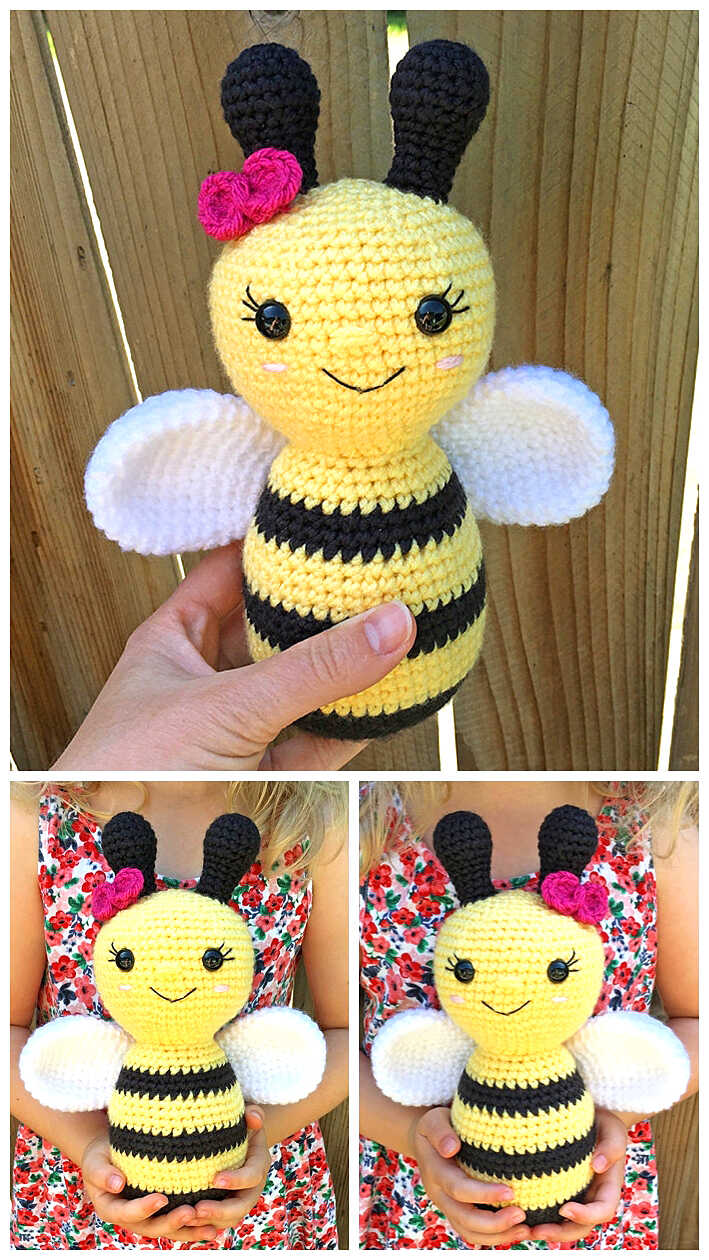 Free Crochet Bee Pattern
This sweet little bee was inspired by the large number of bees we've had hanging around our garden.
via graceandyarn.com
Crochet Lady Bee Amigurumi Pattern
Meet Lady Bee! She's a busy little bee – so many flowers to get to and so little time! But she always makes sure to wear the hat with little white flower!"
via RNata, Etsy.com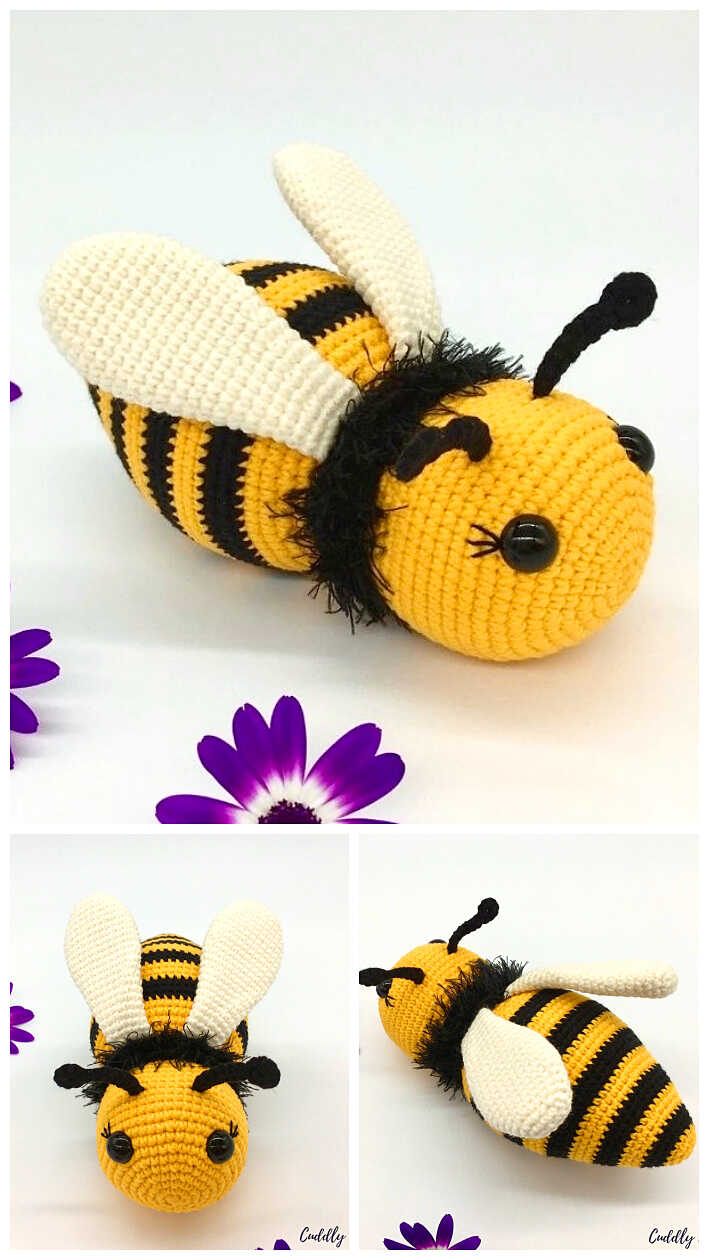 Free Crochet Bee Pattern
This cute bee sweet as honey and loves to spend warm summer days buzzing from flower to flower.
via cuddlystitchescraft.com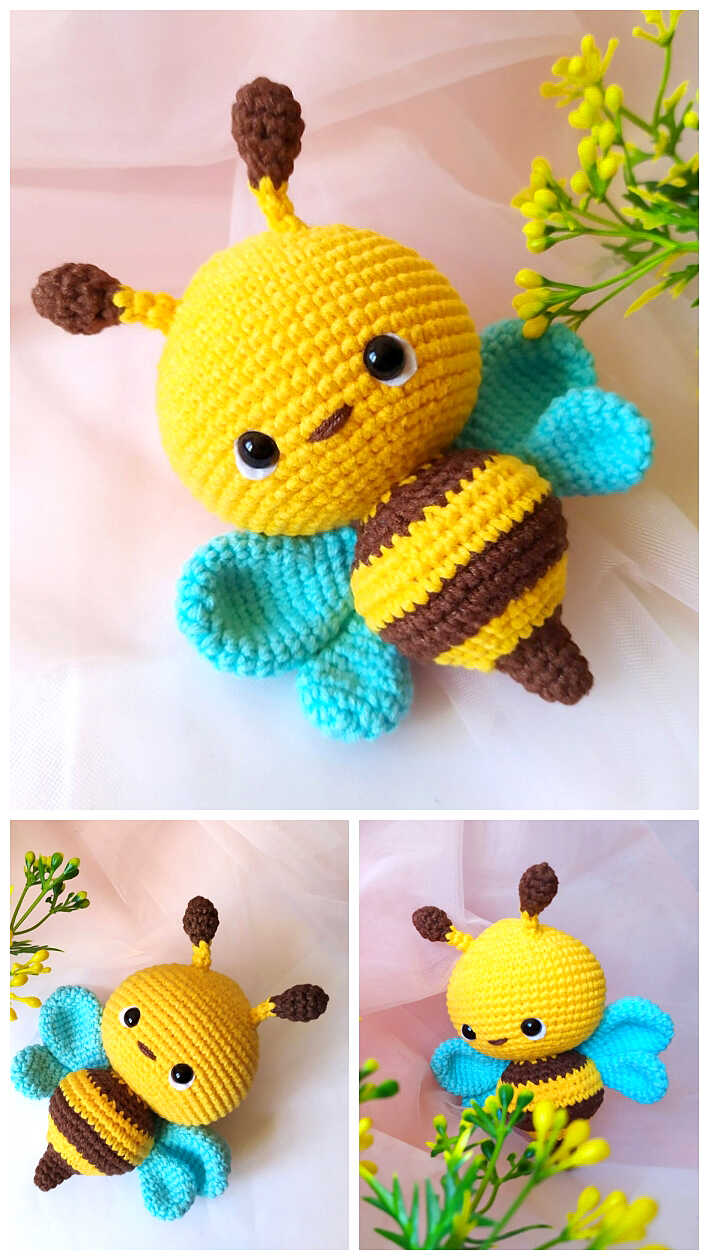 Amigurumi Bee Crochet Pattern
It can be a favorite soft toy for a child or an amazing handmade souvenir for an adult, especially for beekeepers.
via ShopCrochetToys, Etsy.com