The Cutest Crochet Cow Amigurumi Patterns
Amigurumi crochet cows are very cute and fun projects. It is a nice gift for your baby and kids. Also it is great for birthdays or nursery decorations and gender reveal events too. Here are awesome ideas that you will surely love! Check them out now and Pin your favorites.
Alpine Cow Crochet Free Pattern
This wonderfully crocheted Alpine Cow is all about having a good time and making everyone happy!
via amigurumi.today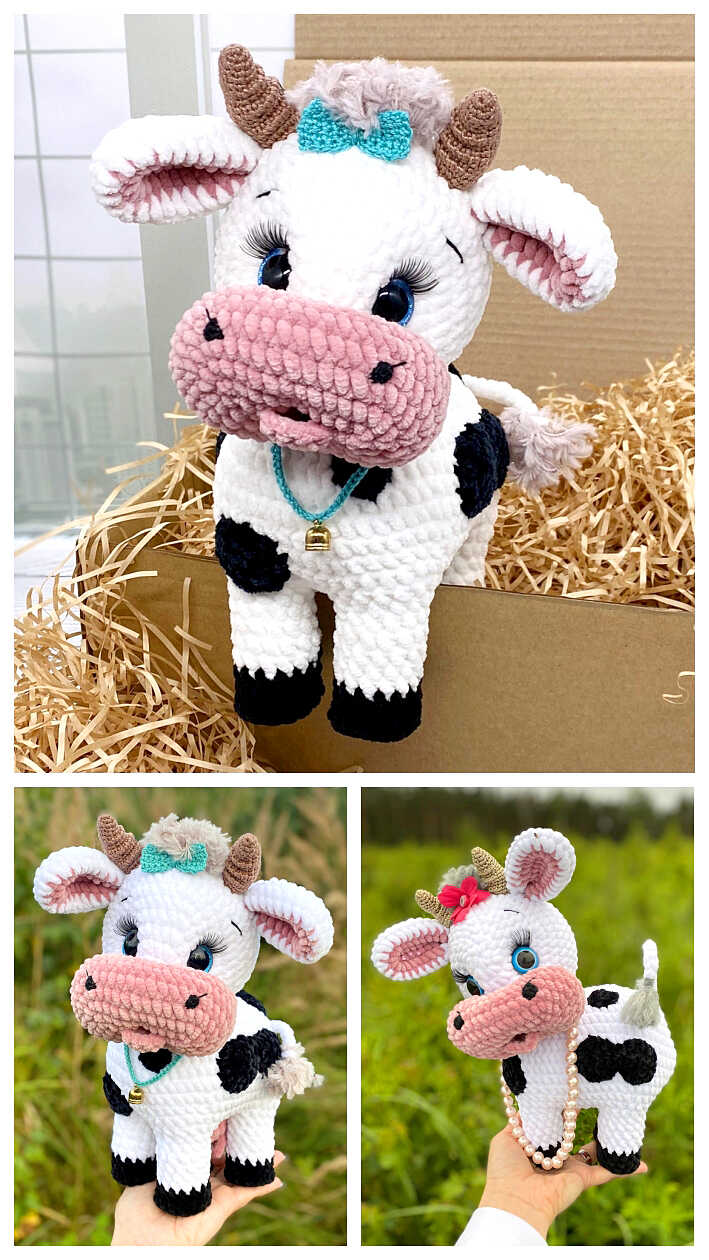 Funny Cow Amigurumi Crochet Pattern
Anyone who will have these crochet cows will join in the happiness wagon.
via Aleniya2, Etsy.com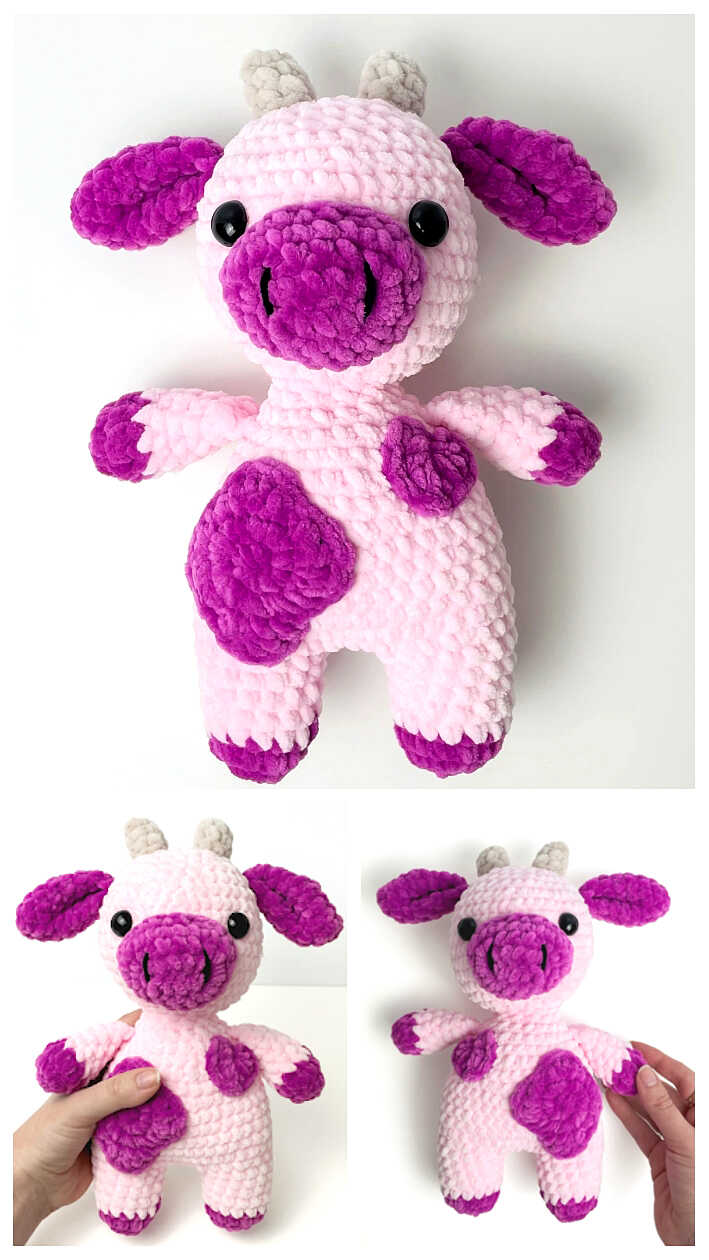 Crochet Strawberry Cow Free Pattern
This is a crochet pattern to make this cute, chunky strawberry cow.
You can make it in whatever colours you like!
via roseandlilyamigurumi.com
Cleo the Cown Amigurumi Free Crochet Pattern
With her rainbow-coloured tank top and her big smile, she would make a wonderful addition to any nursery.
via chaicoffeecrochet.com
Free Mini Crochet Cow Pattern
The children's favorite amigurumi cow toy, you can make it yourself with this easy crochet pattern.
via graceandyarn.com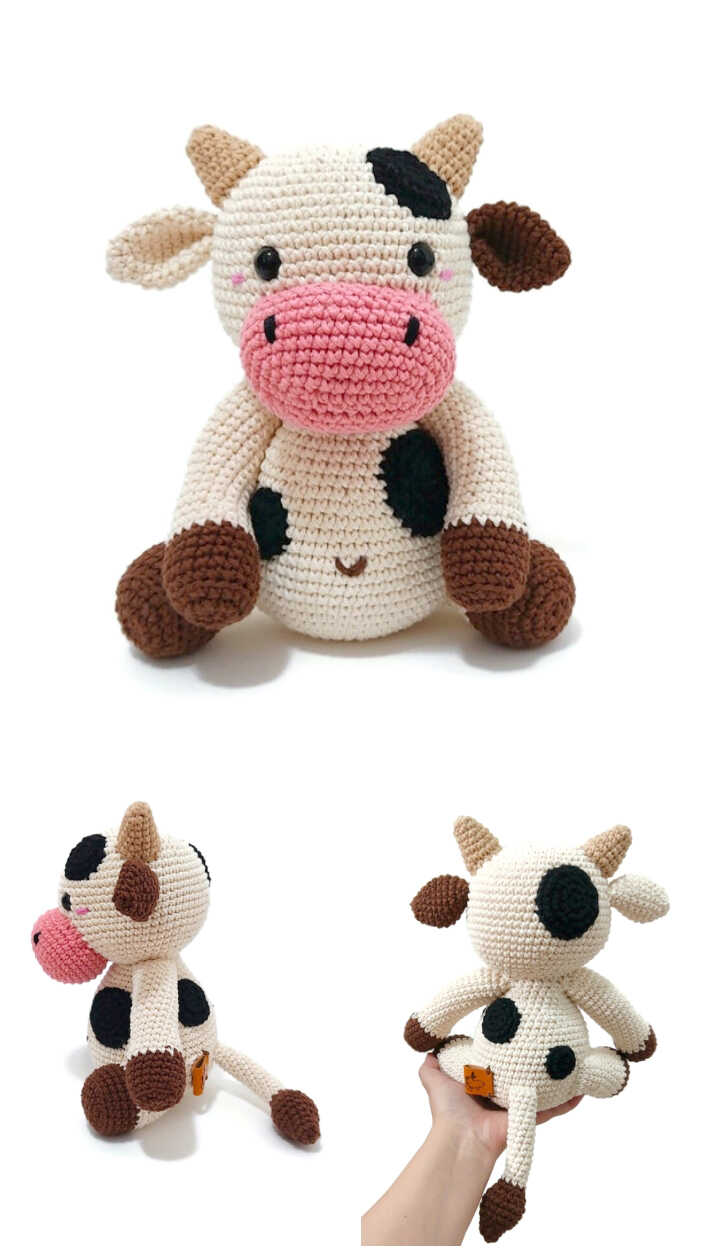 Rosalita the Cow Amigurumi Crochet Pattern
Anyone who will meet Rosalita will love to have their new best friend!
via KimFriis, Etsy.com
Caroline the Cow Free Amigurumi Pattern
Caroline loves grazing in the pasture, smelling the daisies, and frolicking in the sunshine will all her farm friends.
via jesshuff.com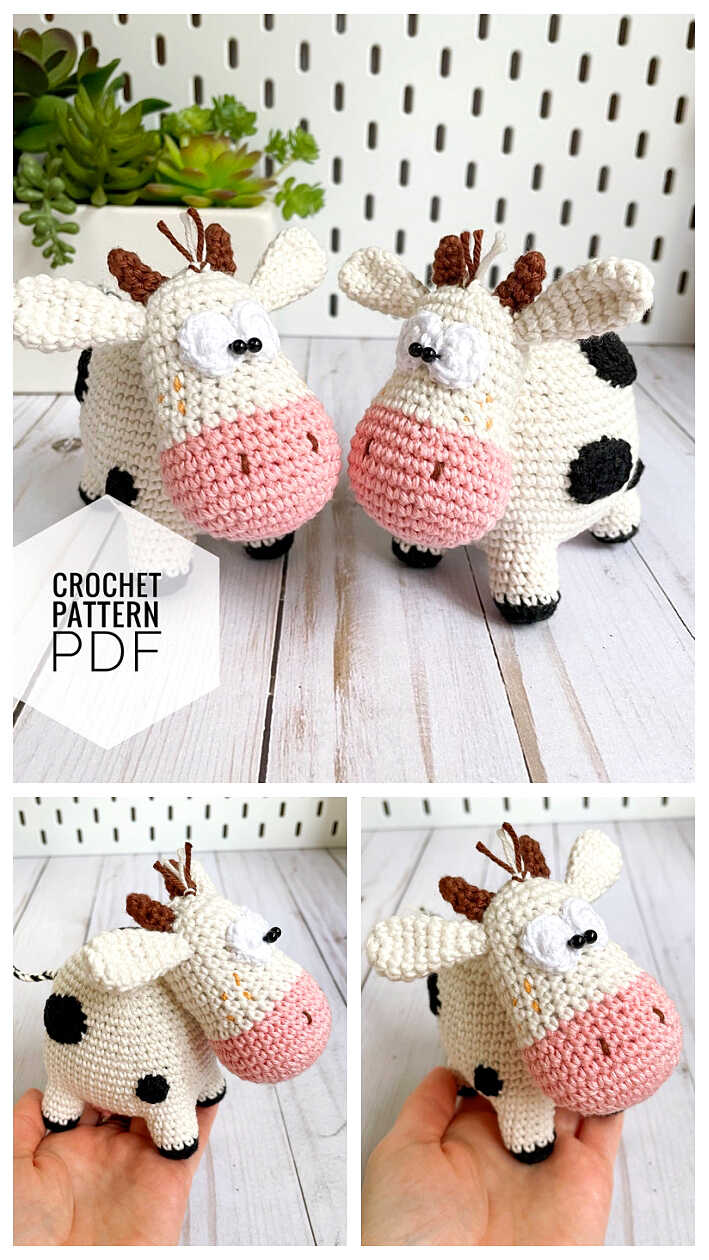 Amigurumi Crochet Cow Pattern
Little cow is looking for greener pastures with the perfect friend.
via JuliaKaPattern, Etsy.com
Bella the Cow Free Crochet Pattern
This adorable amigurumi cow is named Bella.
via elisascrochet.com
Amigurumi Crochet Cow Pattern
Milkshake has had a hard day playing and now taking a little snooze. I hope you enjoy making your own Milkshake.
via KawaiiDesignsUK, Etsy.com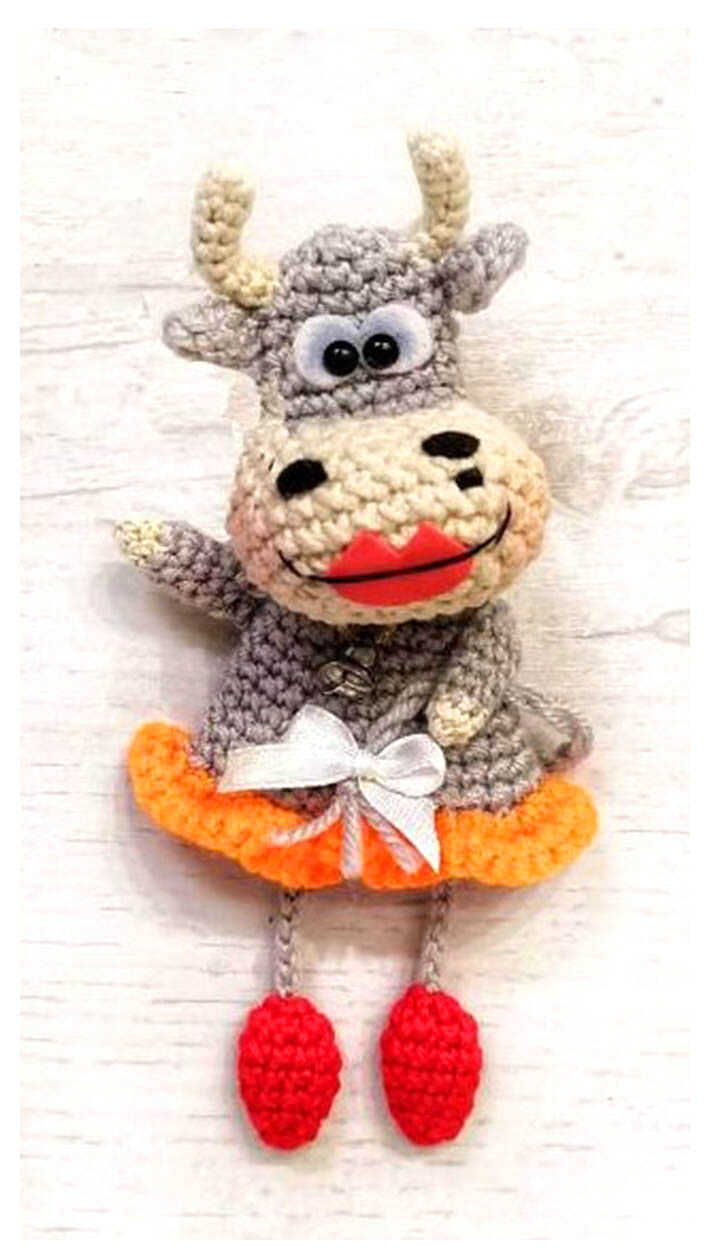 Amigurumi Cow Free Crochet Pattern
It will be a fun project to make.
via carmencrochet.com
Flat Cows: Calf & Mommy Cow Amigurumi Crochet Pattern
Ready toy has a size about 17 cm. Enjoy making this toy!
via AquariwoolCrochet, Etsy.com
Daisy the Cow Amigurumi Crochet Pattern
Meet this super cute crochet cow named Daisy. She also happens to be the cutest thing you've ever seen!
via mumigurumi, Etsy.com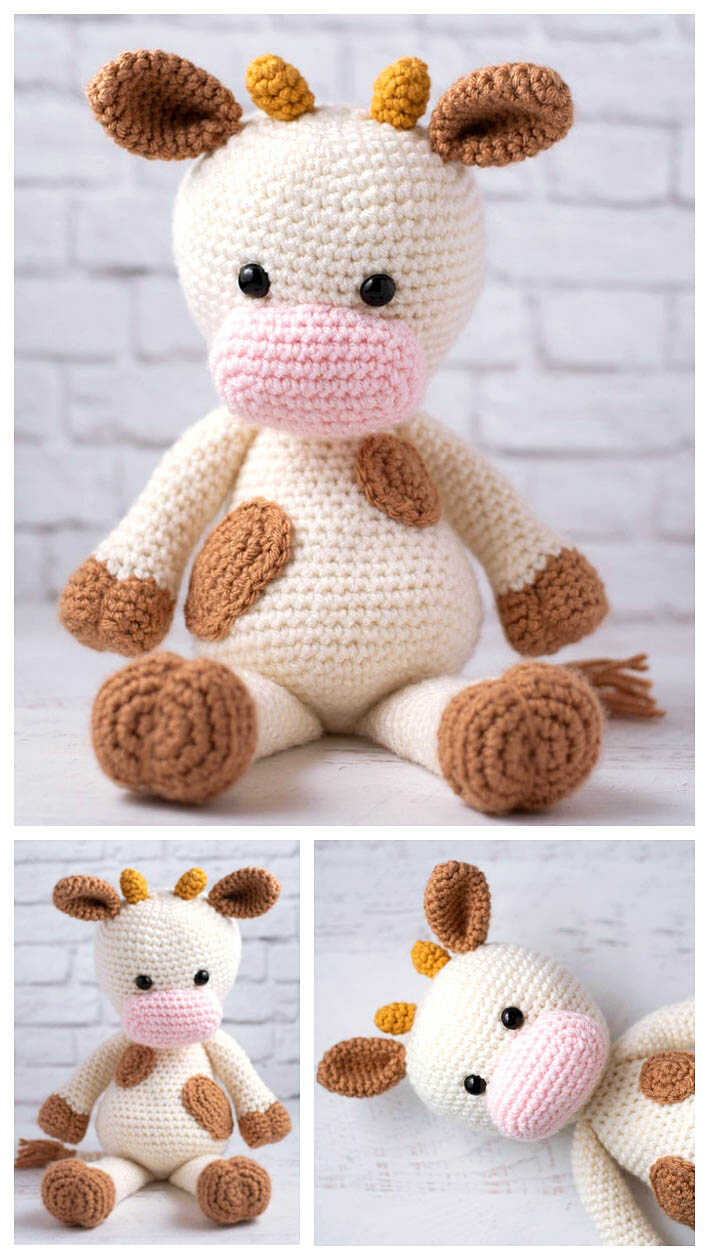 Amigurumi Cow Crochet Pattern
This is an easy crochet cow to work up, you will enjoy making this sweet cow, perfect for gift giving!
via Crochet365KnitToo, Etsy.com