The Cutest Crochet Deer Amigurumi Patterns
Amigurumi crochet deers are cute and fun projects. Makes a great gift for your kids or friends who love to crochet. You can also make these cute crochet deer for birthdays or nursery decorations. Here are some great ideas that you will definitely love! Browse now and pin your favourites.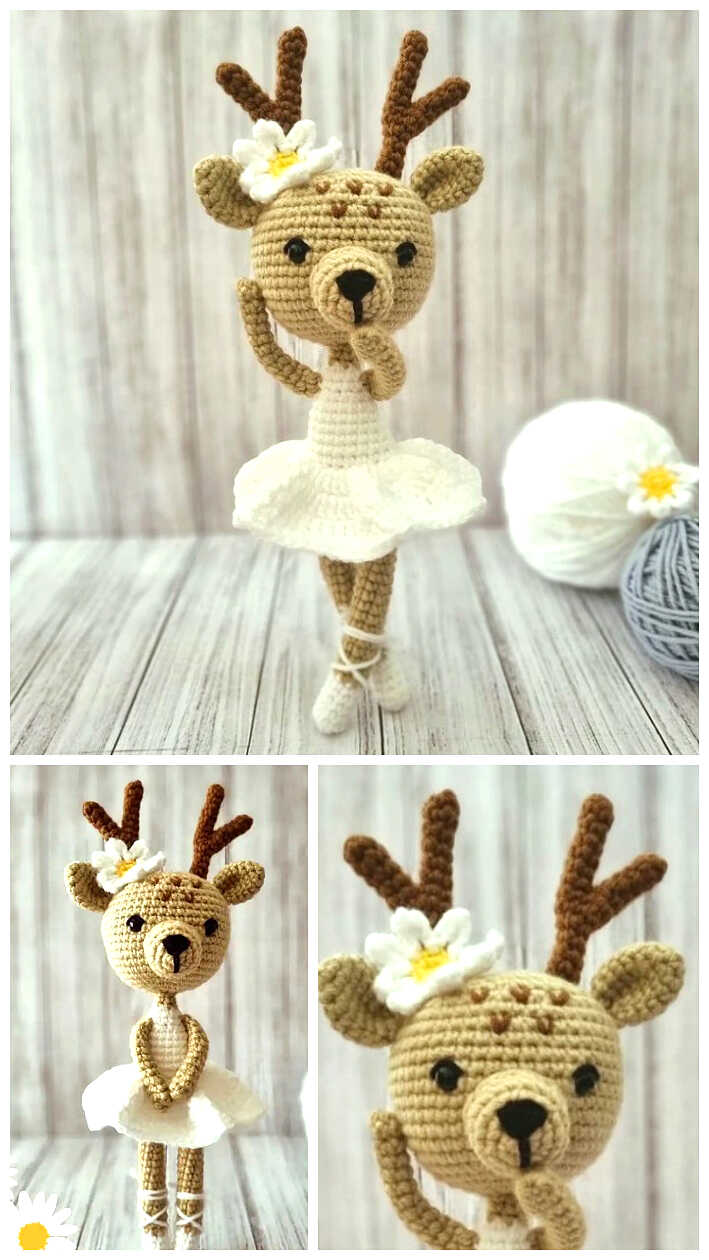 Daisy Deer Amigurumi Crochet Free Pattern
A great crochet deer amigurumi pattern with a daisy on its head. Its design is thin and stylish like a ballerina. Especially the deer amigurumi dress is very cute. It also looks very nice on shoes.
via Made With Love Crochet (@mvl_Crochet), amigurumiallfreepatterns.com
Little Deer Crochet Pattern
This little deer pattern is a great way to craft your own crochet doll! Finished Deer is approx tall 12 сm (5 in). This may vary depending on the yarn and the size of crochet hook used.
via Mariana Emeren, Ravelry.com
Amigurumi Crochet Deer Free Pattern
The crochet deer dolls are cute as a toy, a gift, and as decor.
Skill Level: Easy/Beginner
Size of the Crochet Deer: 19" From folded cuff to toe; 11" circumference.
via brianakdesigns.com
Flora the Fawn Amigurumi Crochet Deer Pattern
Measurements of Flora the Fawn when using the same yarn and hook is 29cm (including antlers)
via Jojilie, Etsy.com
Cute Crochet Deer Amigurumi Free Pattern
The crochet deer amigurumi pattern has been created in detail. In this way, you can make deer amigurumi very easily.
via crochet.edhappiness, lovelycraft.com
Amigurumi Deer Crochet Pattern
They measure 15″(38 cm) tall when using a D hook
The mini measures 10 inches tall when using a D hook
via SweetOddityArt, Etsy.com
Nenana Deer Amigurumi Free Pattern
Meet gentle and sophisticated little deer Nenana. She is lovely little girl, who likes nature, walk in forest and sing with birds.
via Sedef Bay (Kedi Peri Atölyeleri), Ravelry.com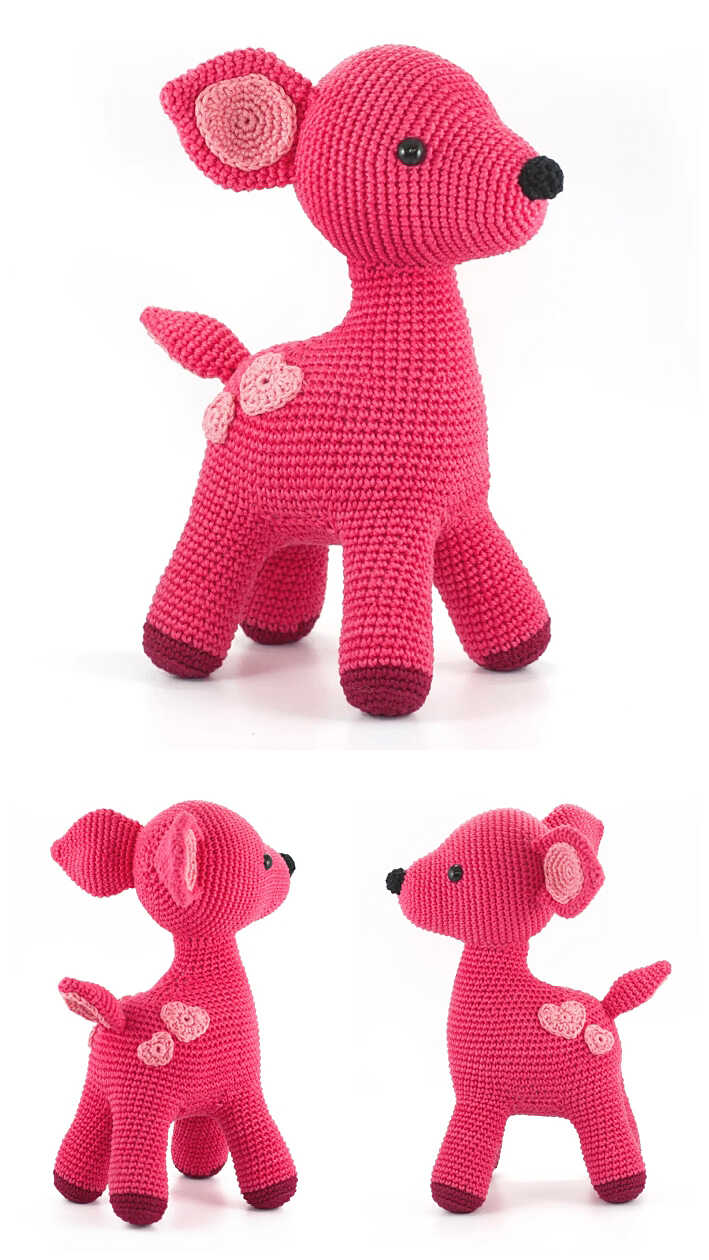 Amigurumi Pattern Cute Deer
This cute deer toy is the most friendly deer you will ever meet. Once you have made her your friend, she will be your best friend forever.
via DIYFluffies, Etsy.com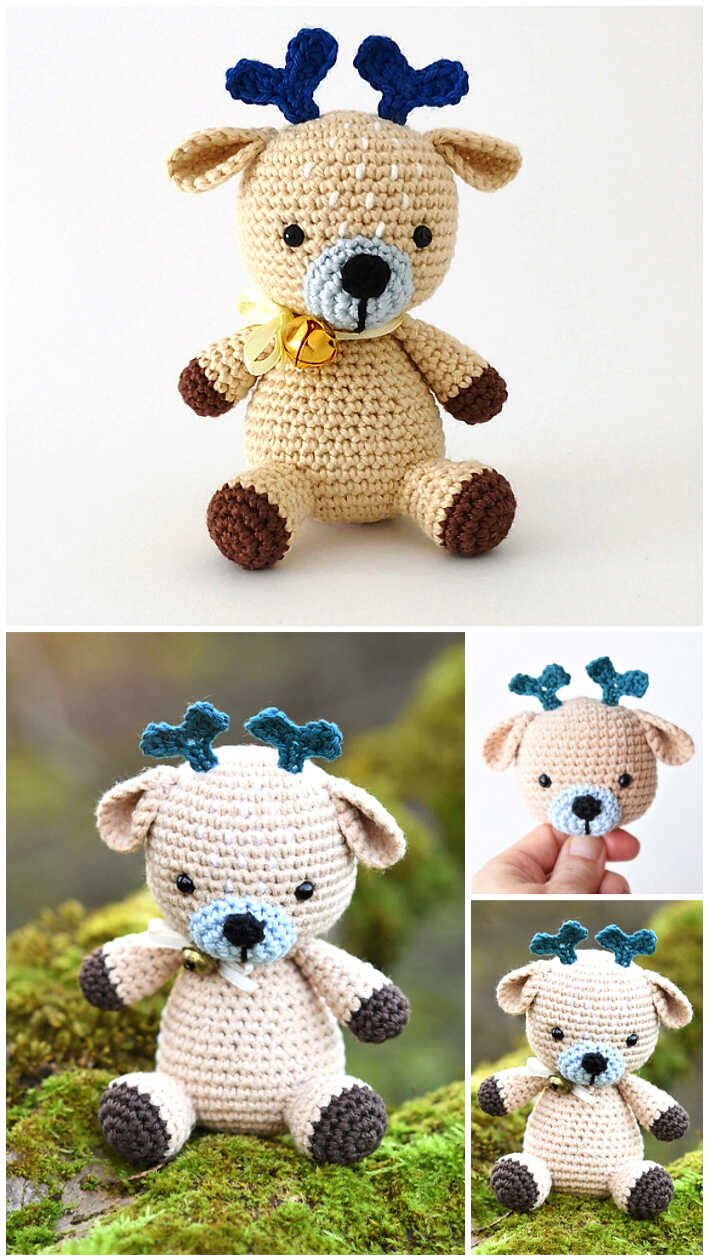 Sugarplum the Deer Free Pattern
How cute is Sugarplum the Deer! Make cute amigurumi deer for Christmas gifts or for decorating your home for the holidays.
via lilleliis.com
Amigurumi Deer Crochet Pattern
Meet Henry the Deer! Henry's favorite season of the year is winter! He loves the crisp cold air, the warm scarves and sweaters, hot chocolate and Christmas. Bring one to your home.
via RNata, Etsy.com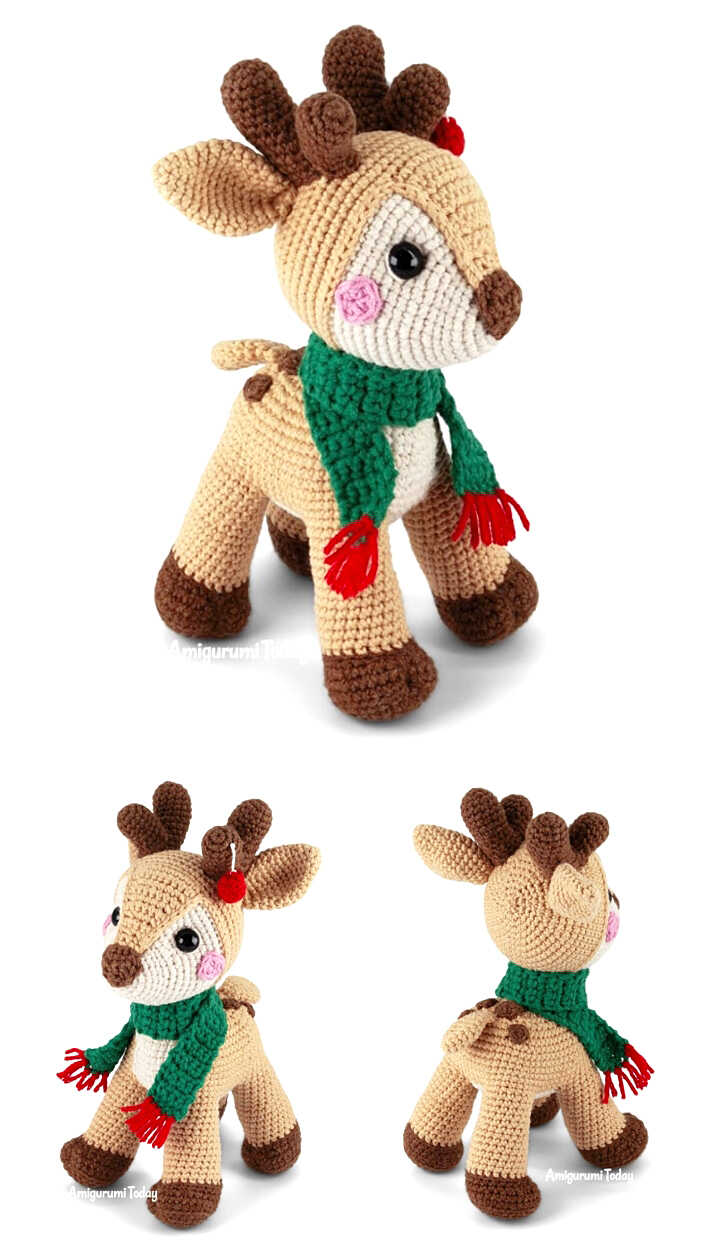 Christmas Amigurumi Deer Crochet Pattern
This amigurumi deer is ready to leave the forest life behind and spend its time with you.
via amigurumi.today
Amigurumi Deer Crochet Pattern
If you know the basic stitches and methods used to create an amigurumi toy, you can crochet such a sweet deer, about 19 cm/ 7.4″ tall with this pattern.
via CrochetToysBasket, Etsy.com
Dash the Deer Free Amigurumi Pattern
If you make this adorable woodland creature, you better be willing to part with him. Everyone will fawn over Dash the Deer.
via jesshuff.com
Crochet Pattern of Yoko the Deer Amigurumi
Say hello to Yoko Deer! If you are looking for something unique to add to your amigurumi collection, then give Yoko a shot.
via amiguruku, Etsy.com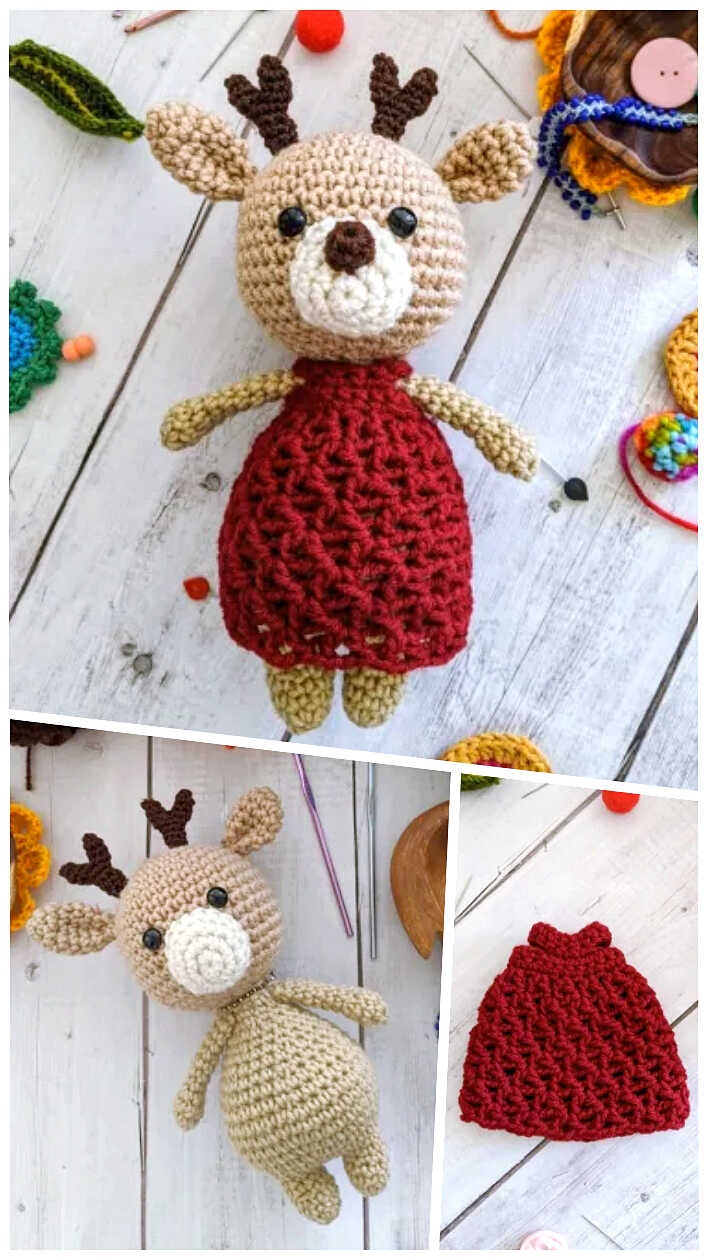 Amigurumi Deer Free Crochet Pattern
We Hope you have fun making this project using this Amigurumi deer free crochet pattern.
via asmihandmade.com