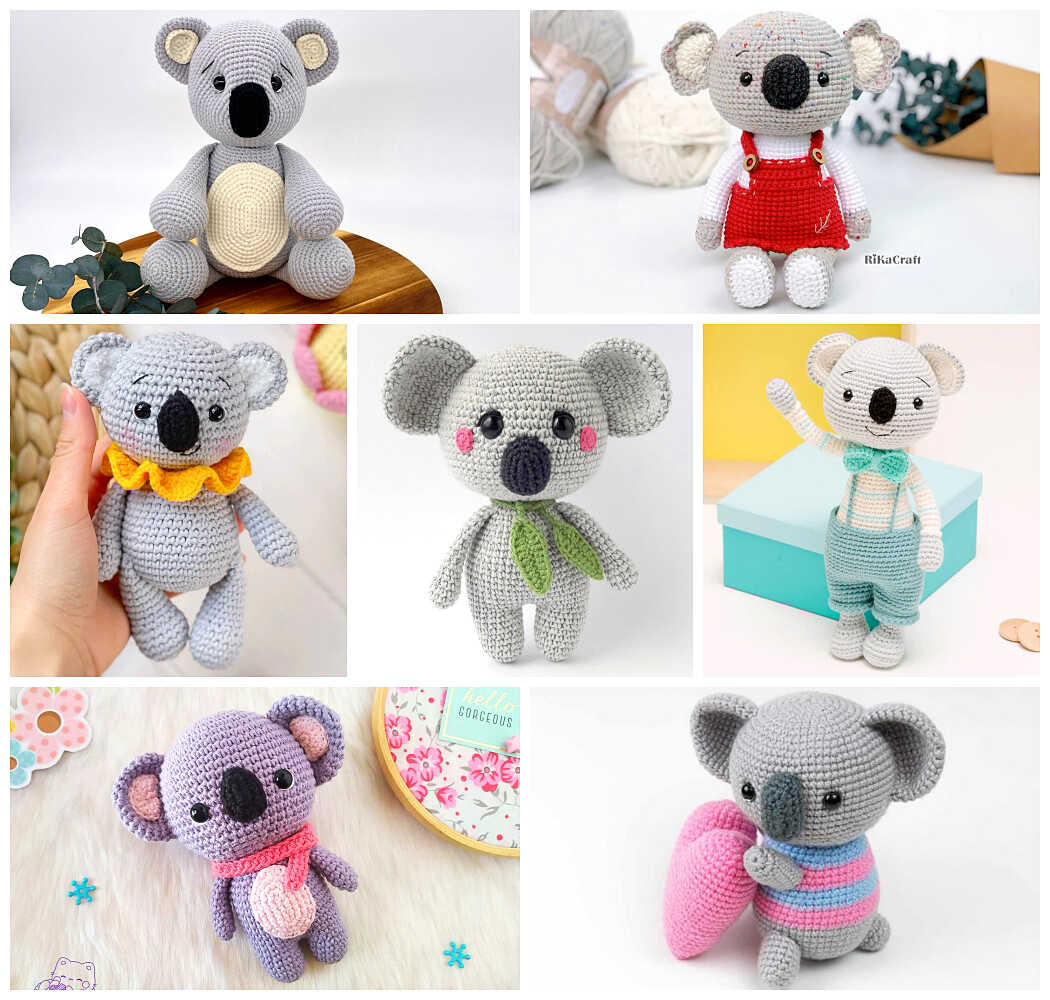 Cute Koala Amigurumi Crochet Patterns
Make one of these cute Koala crochet patterns for a great little gift or a cute baby present, for a boy or girl. There are also free crochet patterns among them, all you have to do is browse through the patterns we have chosen and make a decision. Don't forget to share and pin what you like.
Koala Amigurumi Crochet Pattern
This doll is about 26cm , if crocheted crochet hook size 2.2mm.
via RiKaCraftVN, Etsy.com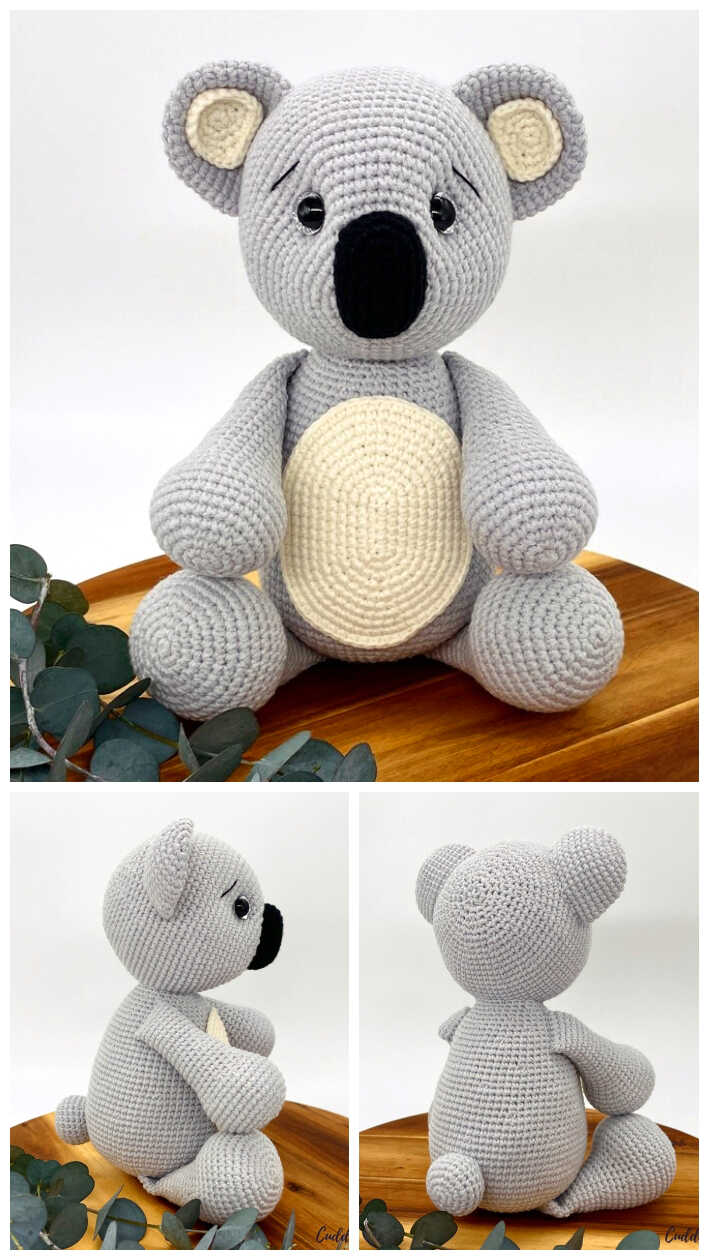 Free Crochet Koala Pattern
It will be a fun project to make and a wonderful gift for a friend or for a kid.
via cuddlystitchescraft.com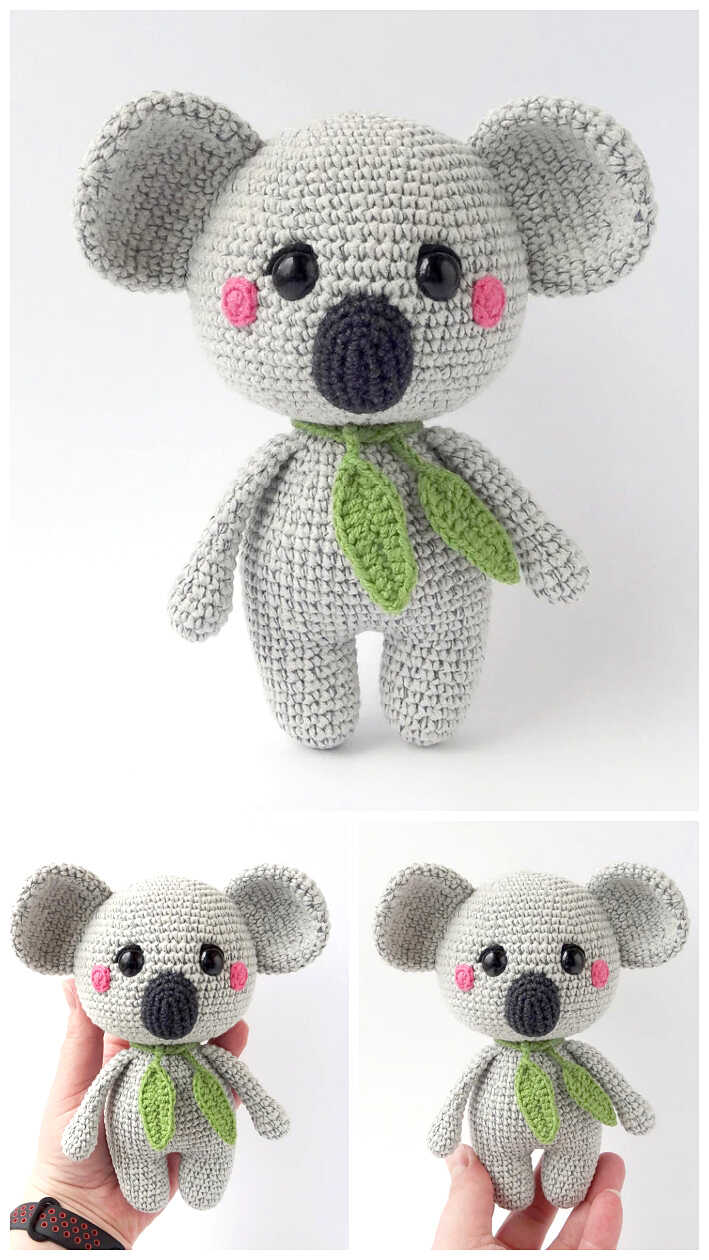 Koko the Koala Crochet Pattern
This adorable amigurumi Koala is named Koko.
Approximate size: 17 cm (6.7″).
via JuliHMtoys, Etsy.com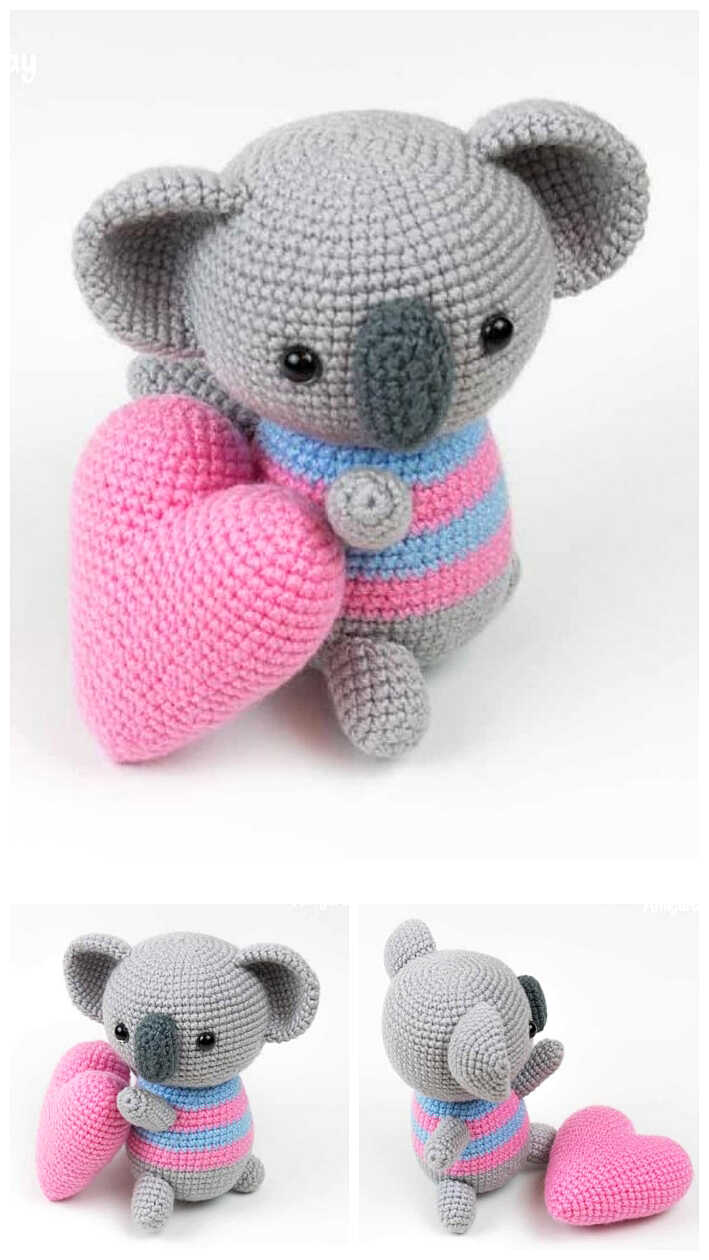 Amigurumi Koala with Heart Pattern
This little amigurumi koala is ready to climb into your arms for a sweet koala hug.
via amigurumi.today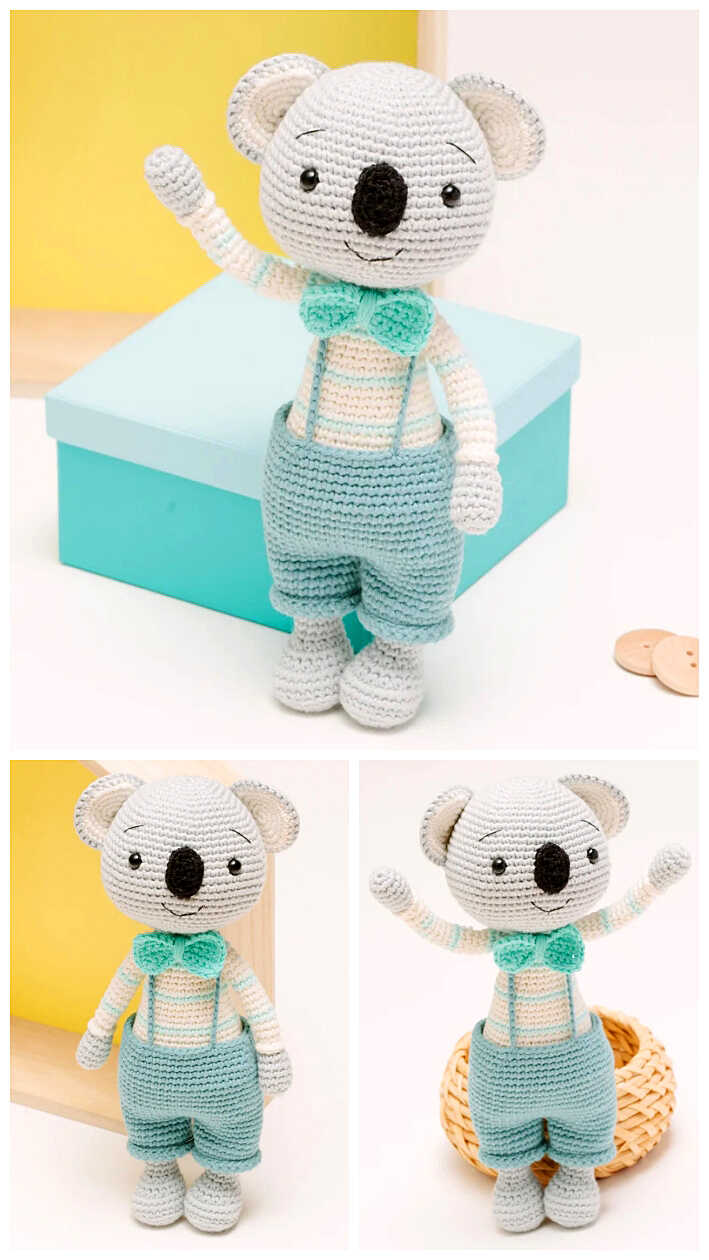 Koala Amigurumi Crochet Pattern
If you use the yarn and hook indicated, the koala will be about 19.5 cm (7,6 inches) tall. You can make it bigger or smaller using another type of yarn.
via diminu, Etsy.com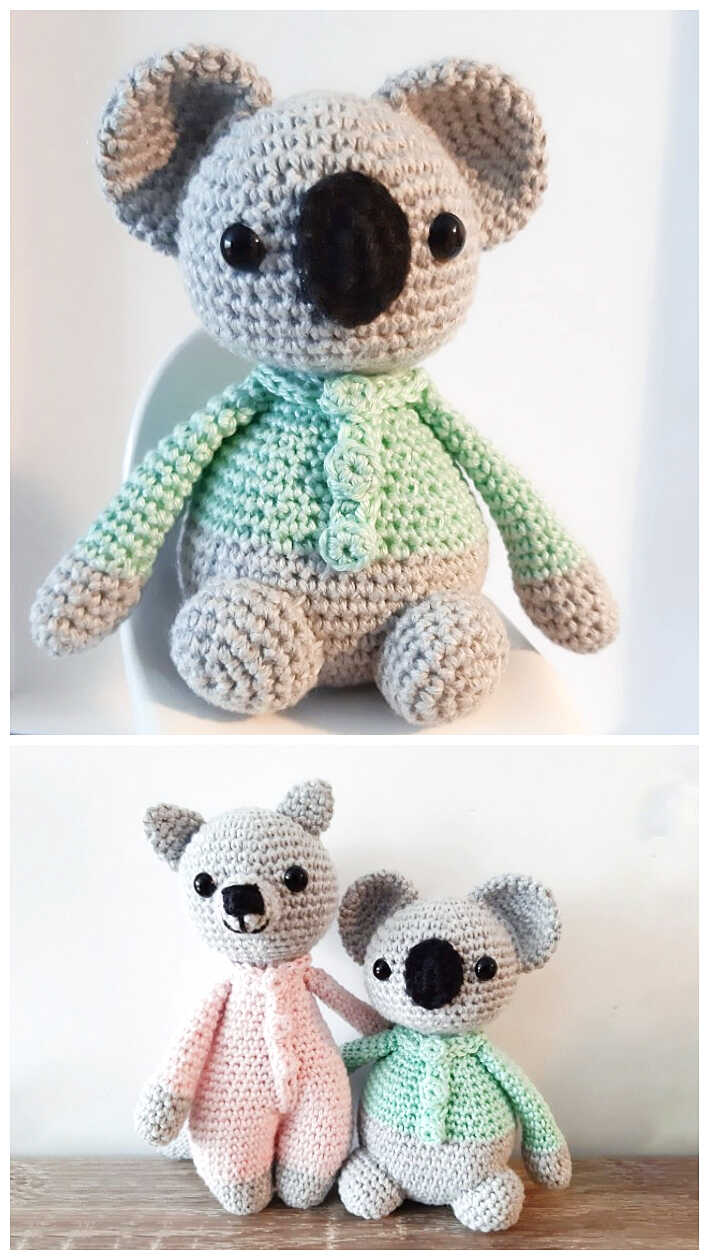 Chris the Koala Crochet Pattern
Chris the Koala loves to play with Lego together with his best friend Rose. But he also loves to lay on the couch in his pyjamas and listen to a great story read aloud.
via Marjan van der Leer, hobbii.com
Amigurumi Koala Crochet Pattern
This is an easy crochet koala to work up. you will enjoy making this sweet koala, perfect for gift giving!
via SvetlaArtShop, Etsy.com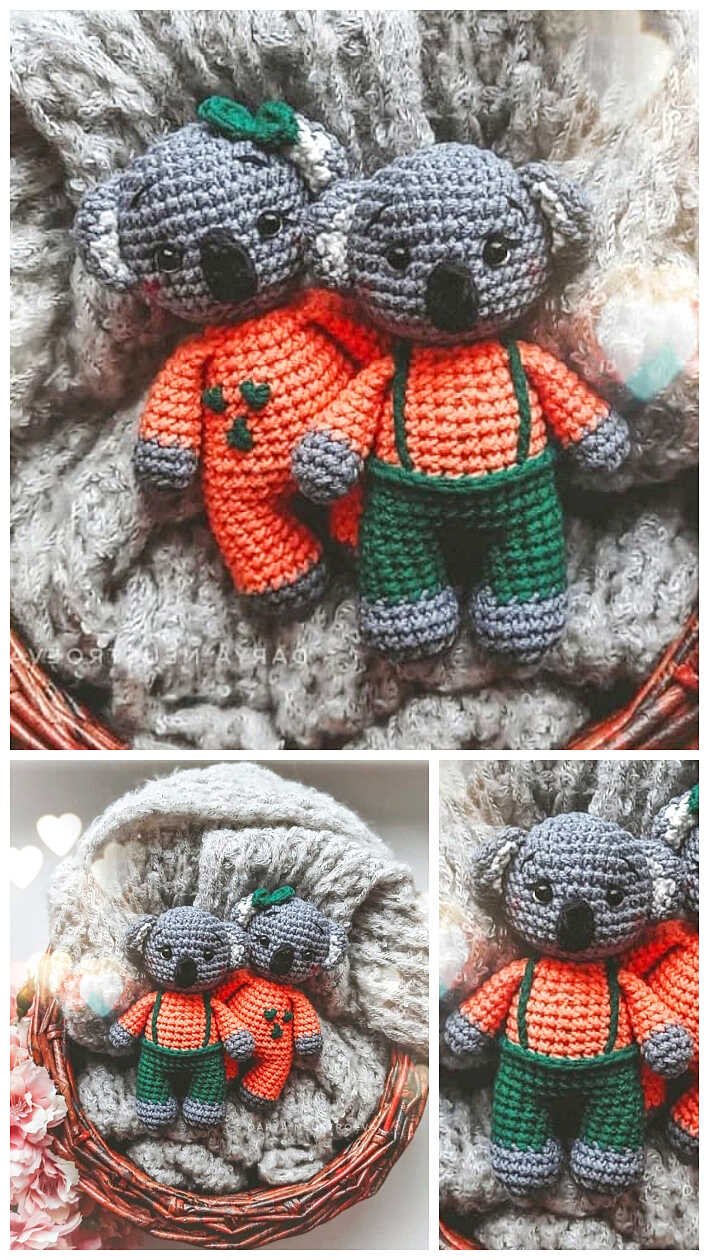 Amigurumi Little Koala Free Crochet Pattern
Lovely little amigurumi koala is a perfect toy for your child! The size of finished toy is approximately 11 cm (4.3″).
via Darya Neustroeva, amigurumiallfreepatterns.com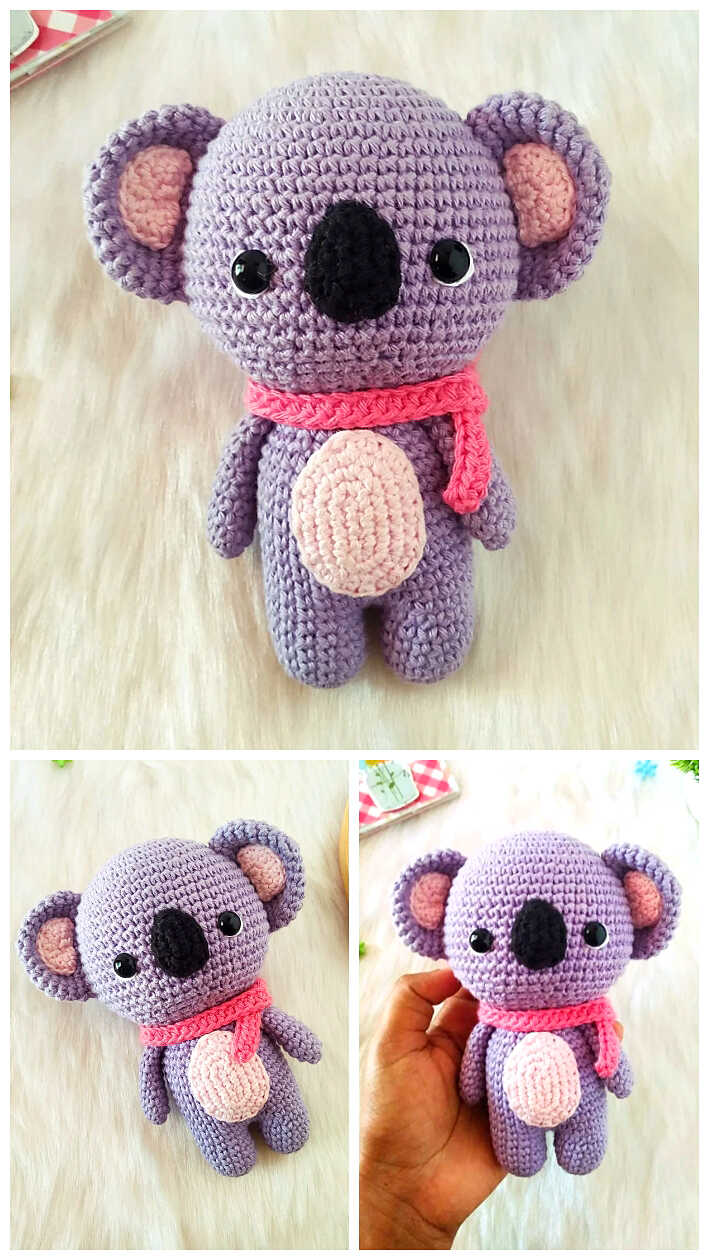 Kiku the Koala Amigurumi Pattern
Size : The finished doll measures around 5.7 inches tall and 3.18 inches wide.
via Littleloveeveryday, Etsy.com
Amigurumi Koala Free Crochet Pattern
With this crochet pattern, you can make a cute amigurumi koala for yourself or your loved ones.
via yarnhild.com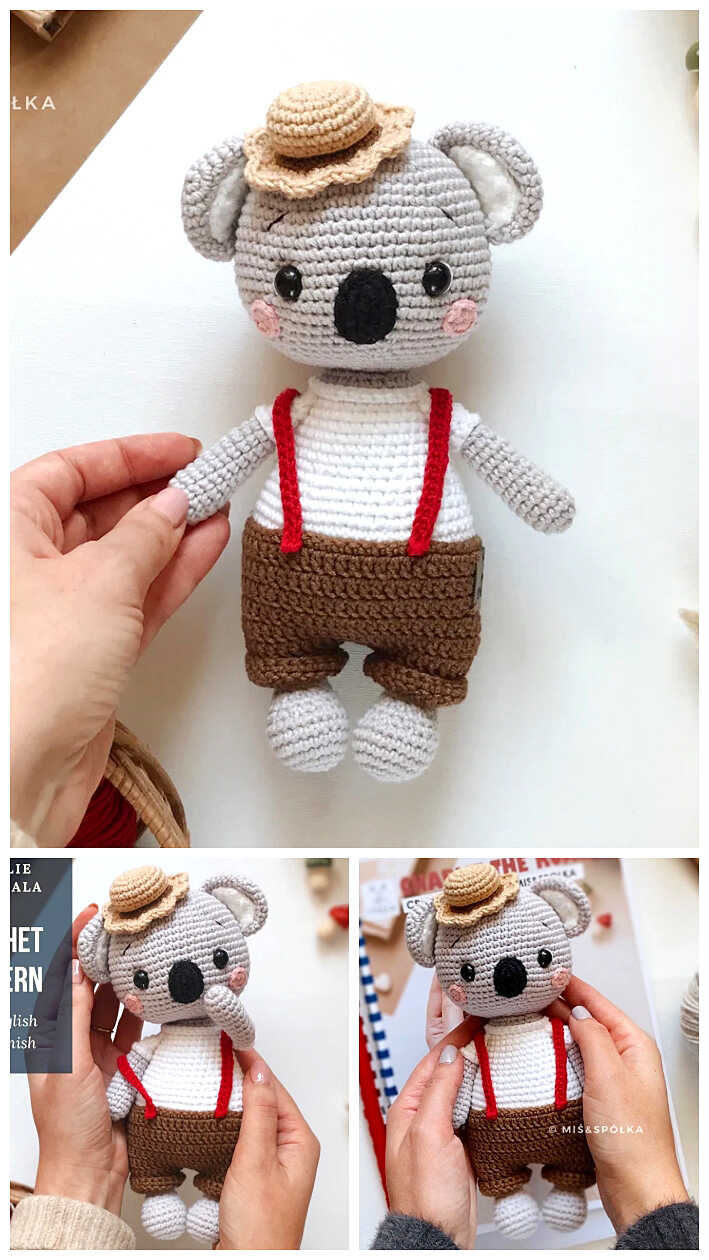 Charlie the Koala Crochet Pattern
Charlie the koala is the perfect friend for your child, sweet and charming, you can customize it as you like.
via misispolka, Etsy.com
Cute Koala Amigurumi Free Crochet Pattern
How to sleep 20 hours a day, and eat the rest of the time, and at the same time remain the cutest creature on earth? Ask Koala!
via niyazova_toys, lovelycraft.com
Amigurumi Koala Crochet Pattern
You can crochet two different stuffed koala toys with this pattern: koala boy with crown and koala girl with furry ears and headband with rose.
via OlyaSamToys, Etsy.com
Aussie Heroes: Junior the Koala
Meet Junior the Koala, our little Aussie hero. He is very easy to make and is the perfect gift for anyone.
via EmiCreationsByChloe, Etsy.com
Kira the Koala Free Crochet Pattern
Kira the Koala is an adorable amigurumi who loves the gardening in the sunshine.
via cillacrochets.com