Cute Amigurumi Hedgehog Crochet Patterns
We have found some fabulous Amigurumi Hedgehog Crochet ideas that we know you are going to love. Scroll our page now for loads of inspiration now. Review all the carefully selected ideas, and don't forget to pin your favourites.
Amigurumi Hedgehog Pattern
The size of the hedgehog is approx. 4,5'' (if using the pointed materials).
Skill Level: Easy
via CuteKnitPattern, Etsy.com
Archie the Hedgehog Free Crochet Pattern
Despite the fact hedgehogs are known for being shy creatures, Archie is always happy to make new friends…
via elisascrochet.com
Amigurumi Hedgehog Crochet Pattern
Make this cute hedgehog, he will surely bring joy to both adults and children.
via Svigurumi, Etsy.com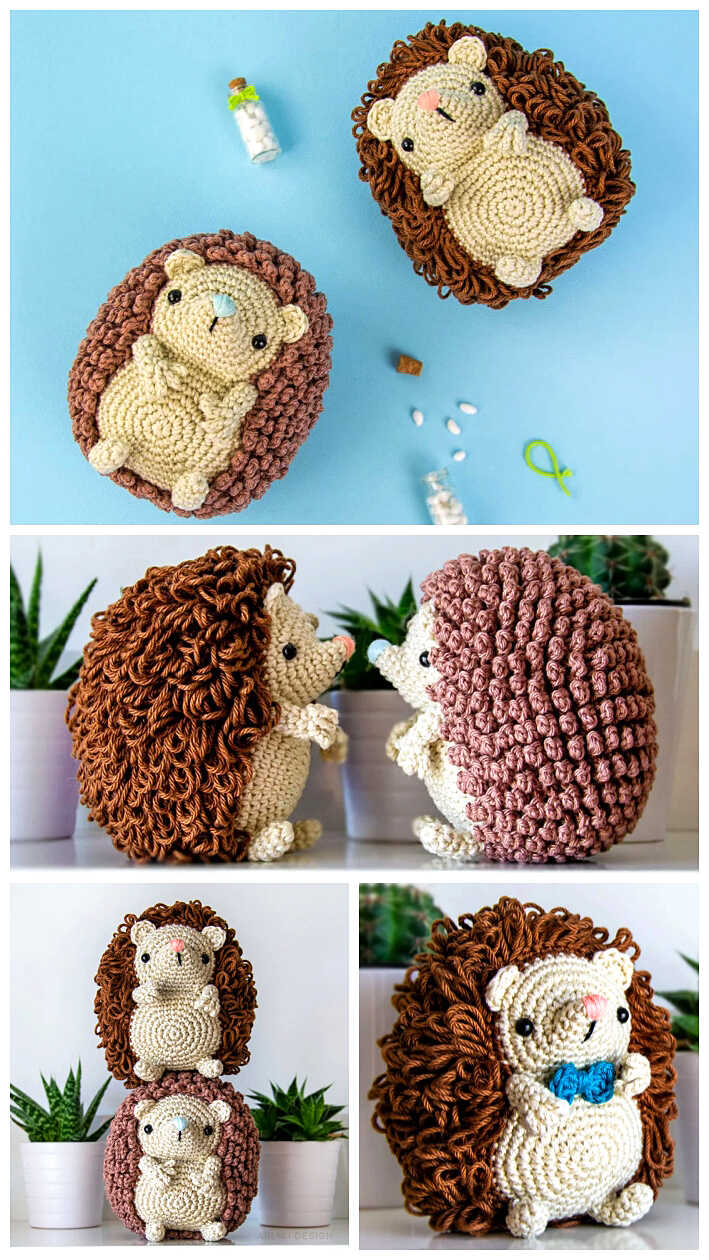 Roly the Hedgehog Crochet Pattern
Roly is a cute little hedgehog who unlike his peers has great faith in all humans and animals.
via AiraliDesign, Etsy.com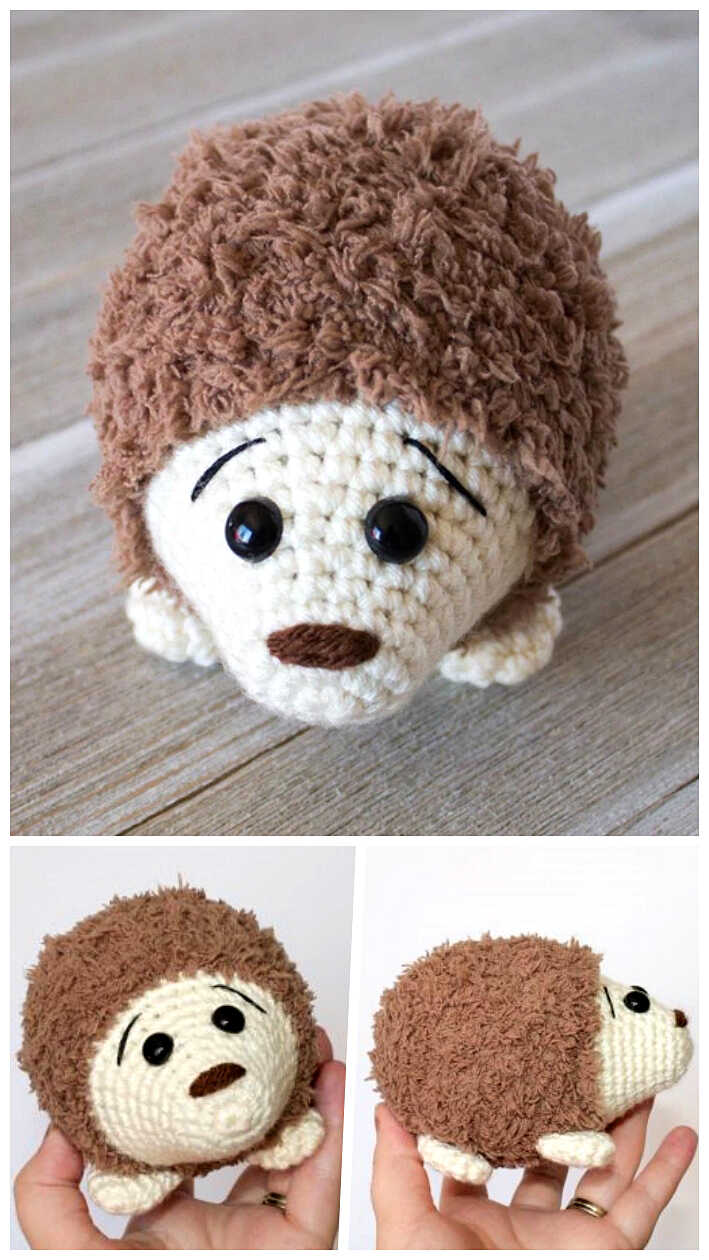 Crochet Hedgehog Free Pattern
This crochet hedgehog pattern makes little amigurumi hedgehogs that are about 5 inches long and 3.5 inches tall. They work up super quickly, you could have your own little hedgehog family in no time!
via thefriendlyredfox.com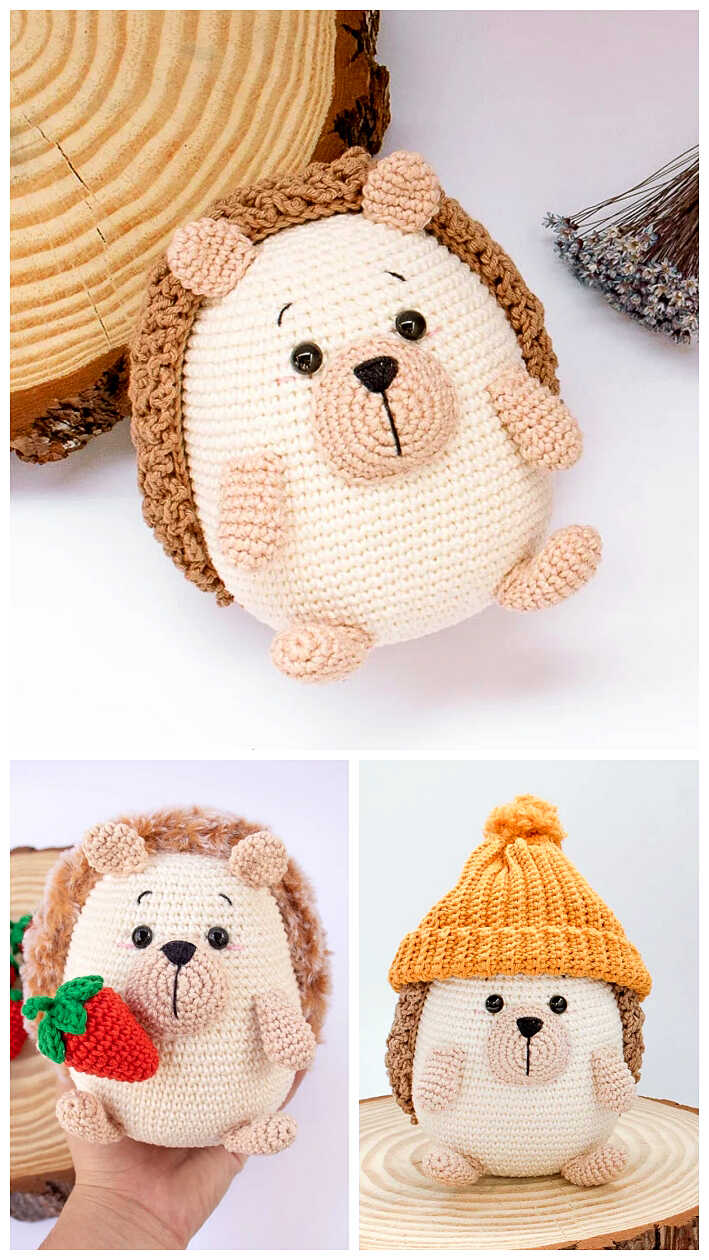 Crochet Pattern Hedgehog Edi
Don't wait to long, grab your yarn and hook and come to meet hedgehod Edi!
via Gatofioatelie, Etsy.com
Amigurumi Hedgehog Free Crochet Pattern
Mimi-Chan, the Hedgehog Amigurumi. Crochet it with the amigurumi pattern below, great as a gift to anyone!!!
via craftpassion.com
Amigurumi Hedgehog Crochet Pattern
This cute hedgehog couple can be a nice gift for your loved one for a special day.
via Bobriktoyspattern, Etsy.com
Crochet a Romantic Hedgehog Free Pattern
This Romantic Hedgehog and Apple Heart duo will surely be the perfect Valentine's Day gift idea! Moreover they work up very fast, so perfect for last-minute gifts.
via raffamusadesigns.com
Little Hedgehog Crochet Pattern
That sweet little face, combined with the softest body, makes this amigurumi just the perfect play companion for your little one!
via SweetPatternsLab, Etsy.com
Round Plush Hedgehog with Sombrero
For those who love cute things, this adorable Hedgehog is the perfect size to hold on your palm or attach to your bag as a keychain and be your traveling companion.
via damnitjanetletscrochet.blogspot.com
Amigurumi Hedgehog Crochet Pattern
When finished, the hedgehog will be about 16-24 cm long if you use the same yarn. Level: Medium.
via Tsvikevichstore, Etsy.com
Loopy Hedgehog Crochet Pattern
Crochet a very cute loopy hedgehog with this adorable amigurumi pattern!
via auburnelephant.com
Birthday Celebration Hedgehog Crochet Pattern
Mila the Hedgehog celebrating its birthday.
Mila the Hedgehog is 6 inches tall approx.
via Tejiendoilusionesusa, Etsy.com
Amigurumi Hedgehog Crochet Pattern
Skill Level: Beginner – Intermediate
Finished Hedgehog Size: Approximately 12 inches tall x 7 inches wide.
via JaxAndJayde, Etsy.com