The Best Amigurumi Horse Crochet Patterns
Horses are very loyal and noble animals. They always arouse admiration with their magnificent feathers and manes. Here we have brought together amigurumi patterns inspired by this noble animal for you. We are sure that you will find a suitable project for you. Please don't forget to pin the patterns you like…
Crochet Patterns for Pretty Crochet Horse & Miniature Horse
She measures approx, 10" when sitting and 13" when standing.
She is such a cute friend for toddlers as well as a beautiful handmade gift for grown ups.
via VioletsandHeather, Etsy.com
Flip Flop Horse Crochet Free Pattern
These soft and cute horse will be great playmate for your children, and they will have sweet dreams by hugging them at night.
via darlingmapledesigns.com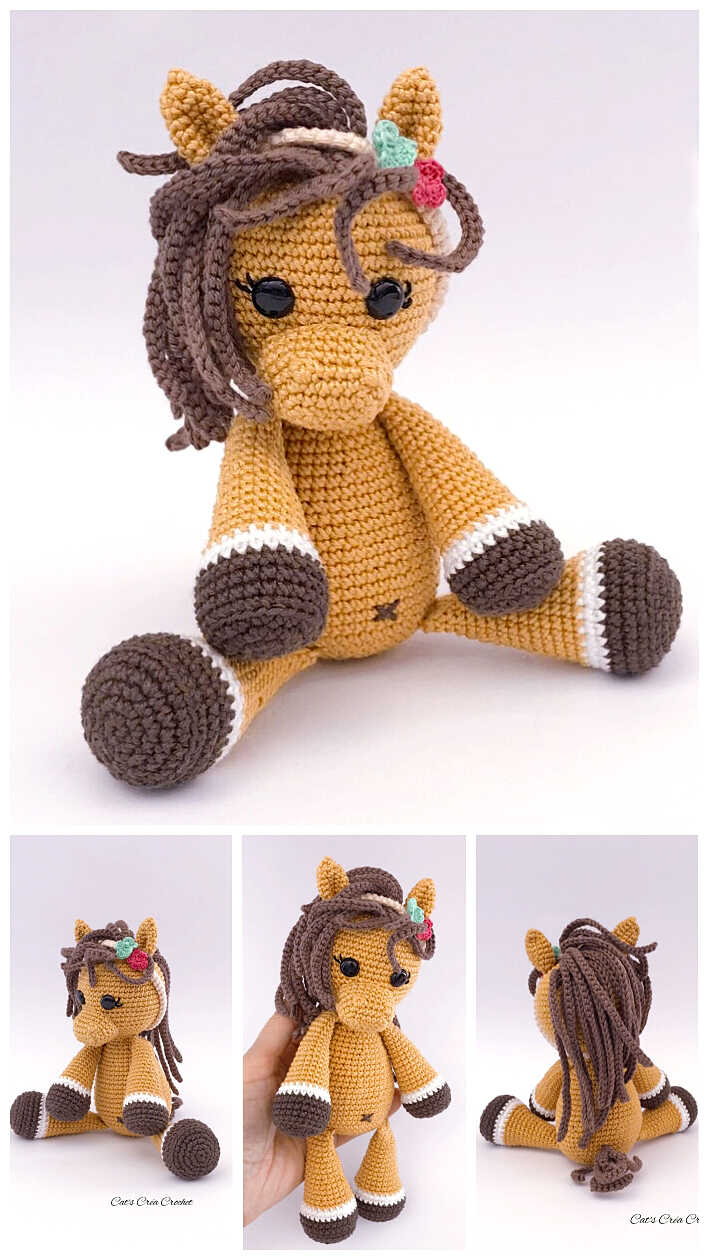 The Little Pony Crochet Pattern
Here is a Little Pony, who will know how to sit and when you hold him upright, his legs and arms will move when you bud him.
via CatsCreaCrochet, Etsy.com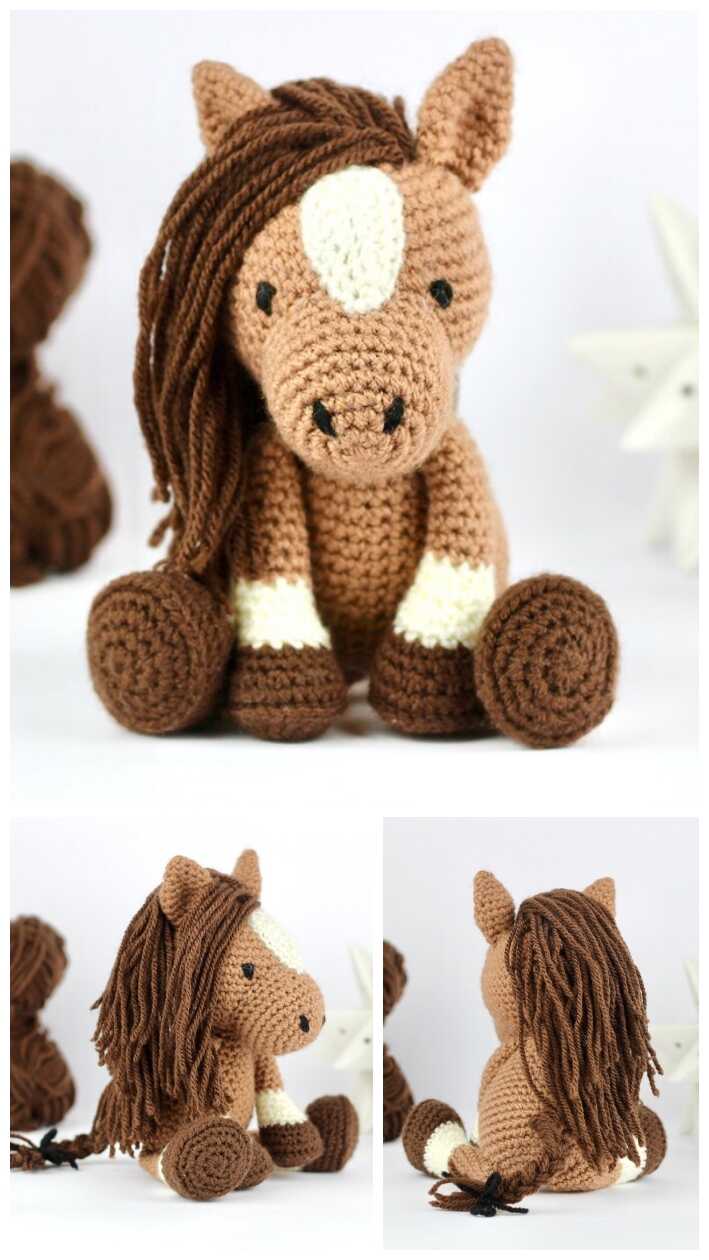 Horse Crochet Pattern
Your child will love it and it will become his favorite toy!
via MelsCrochetHook, Etsy.com
Heidi the Horse Free Amigurumi Pattern
Heidi the Horse is the color of honey and just as sweet! She'll clip clop her way right into your heart.
via jesshuff.com
Harper the Horse Quad Squad
Harper is a cheerful and adventurous horse who lives with his herd on the prairie. He loves to gallop free and happy looking for new places to discover. Do you want to meet Harper?
via Carolina Guzman, Ravelry.com
Matrix the Little Horse Crochet Pattern
Matrix is ready to bring joy to any girl or boy. Size (using suggested materials): 20 cm tall
via CraftByAnh, Etsy.com
Crochet Rocker Horse Amigurumi Free Pattern
The crochet rocking horse amigurumi is approximately 15cm in size.
via lamp_26, lovelycraft.com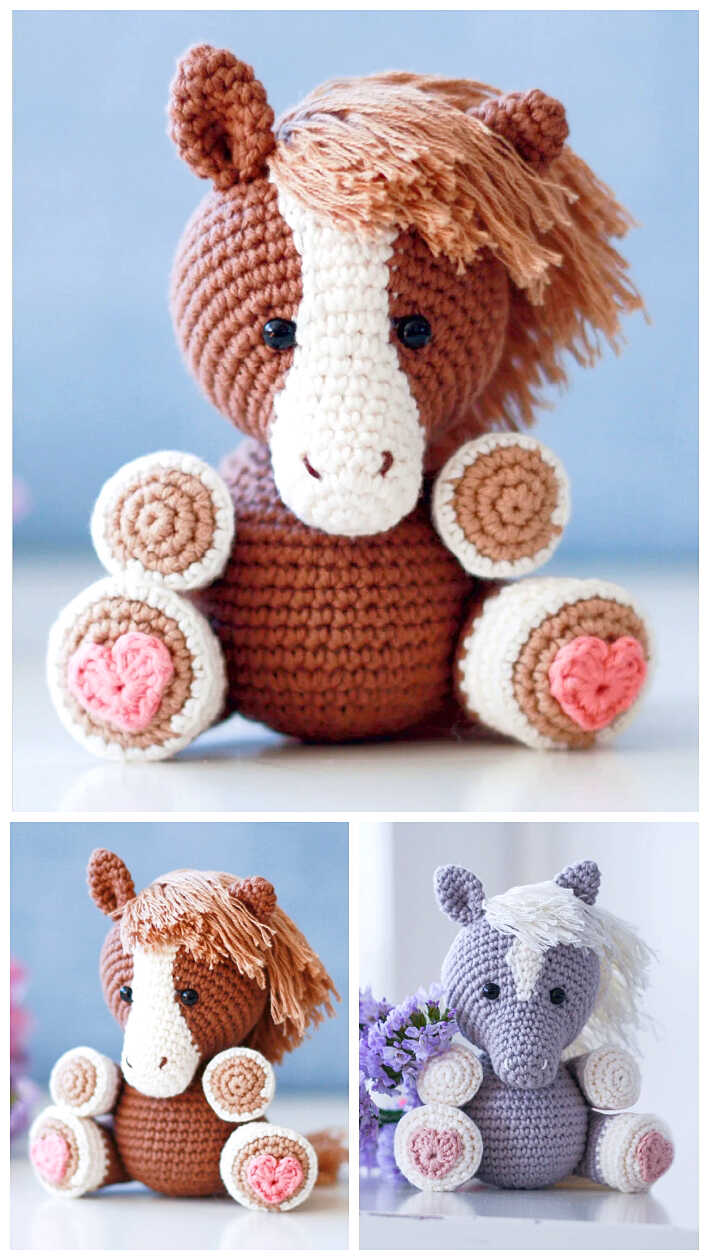 Azra's Love Horse Crochet Pattern
Let your imagination run wild and make them in your favorite colors.
Size: Approx. 12 cm (when using Drops Safran and 2.0 mm crochet hook.)
via HandmadeByHalime, Etsy.com
Emma the Horse Crochet Pattern
Horse Emma is crochet with cotton and a 2,5 mm crochet hook and is about 40 cm tall.
via Stip & Haak, Ravelry.com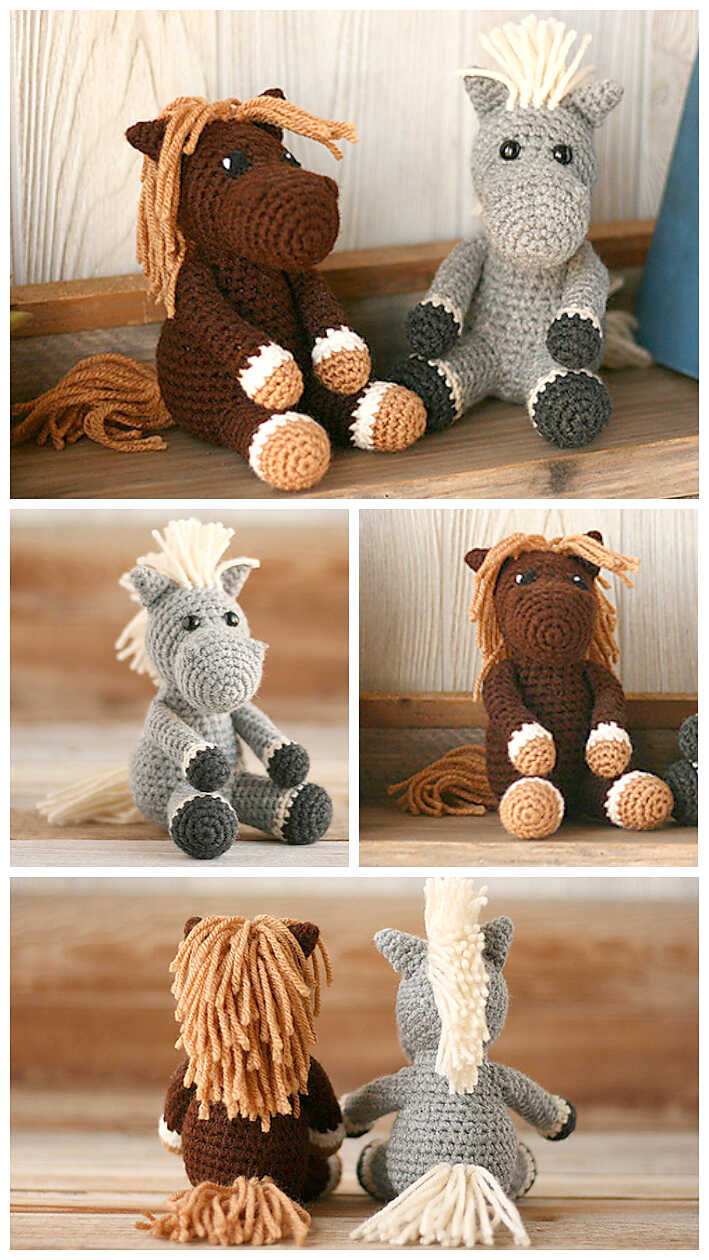 Small Horse Amigurumi Free Pattern
Using hook size E/4 (3.5 mm) the horse measures approximately 6 inches in the sitting position to the tip of the ear.
via jenhayescreations.com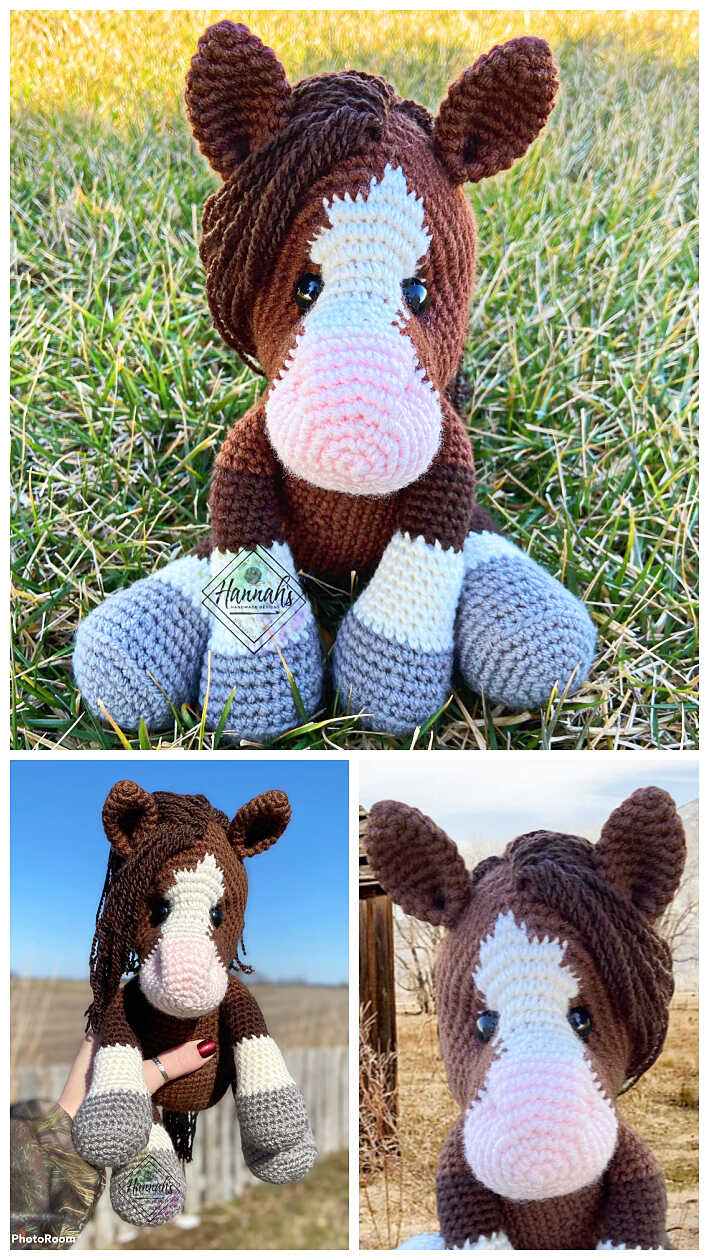 Indie the Horse Crochet Pattern
This pattern will make a finished item that is approximately 9" inches tall from top of head to bum when sitting!.
via HHDesigns4, Etsy.com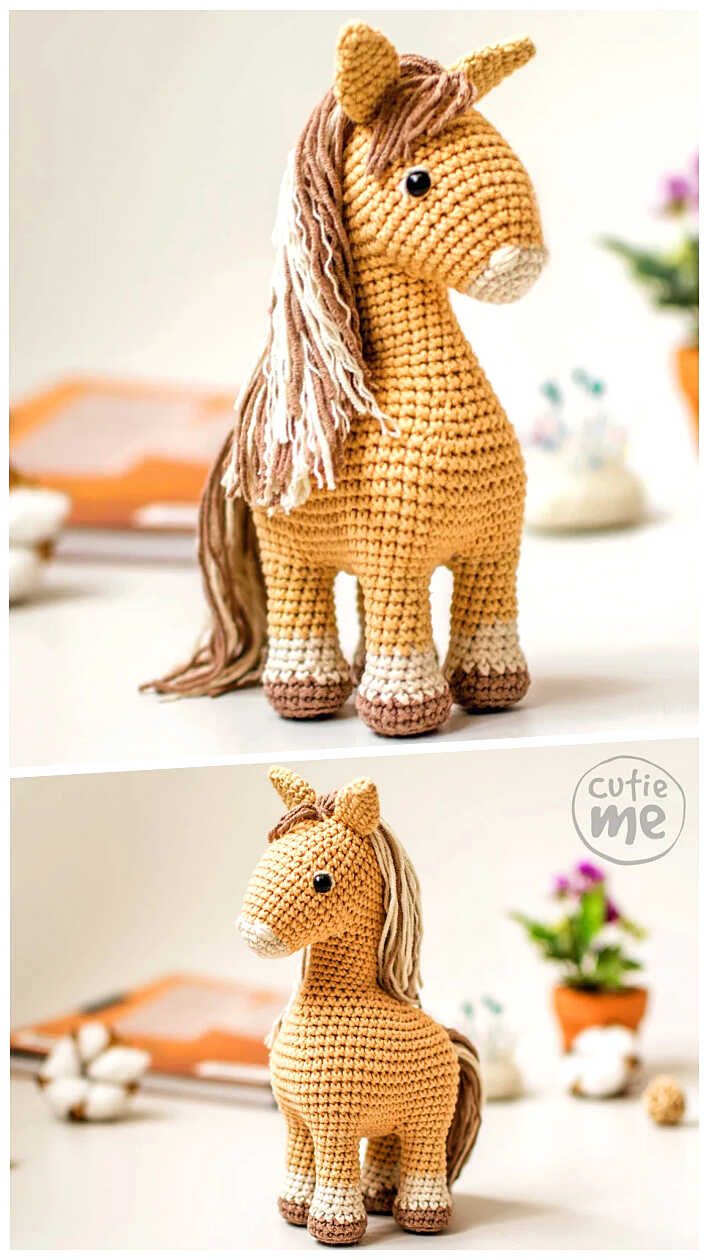 Betty the Horse Amigurumi Crochet Pattern
Meet gentle and sophisticated little horse Betty. She is lovely little girl, who likes to walk and play with children.
via CutieMeStore, Etsy.com
Horse Amigurumi Crochet Pattern
Make your own adorable amigurumi horse!
Using the listed materials, the finished horse will end up approximately 16cm (6.3") in height.
via PatchCatCrafts, Etsy.com