Amigurumi Elf Patterns Free and Paid
Here are the elves. They are cute dwarfs who are always affectionate, crazy and full of energy. They like to play games. We wish these cute knitted elf toys bring luck and joy to your home on Christmas Eve.
Baby Elf Amigurumi Crochet Pattern
With this pattern you can crochet it in both the forest version (with a flower crown) and the Christmas version (with a pointed hat).
via Chiara Cremon, ravelry.com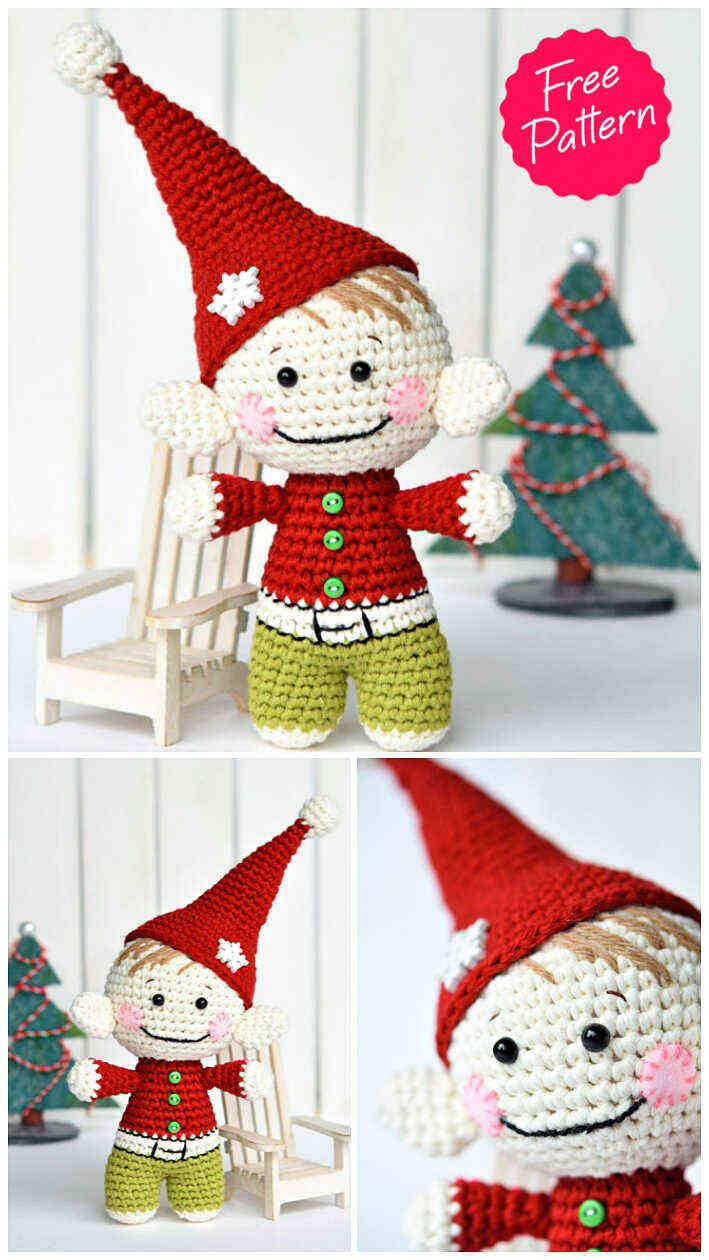 Little Christmas Elf Amigurumi Free Pattern
Perhaps a little complex, but still an easy to make crochet toy. Have fun!
via lilleliis.com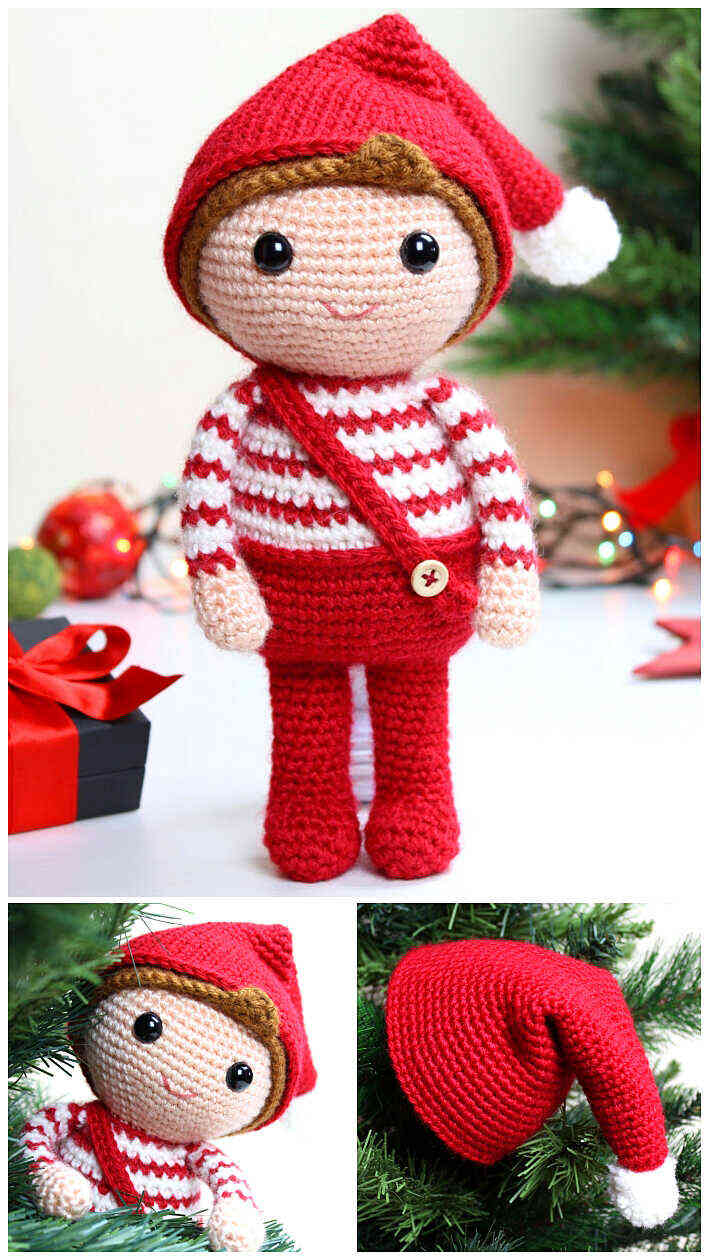 Merry Elf Amigurumi Crochet Pattern
Shhh… Have you heard the little noises? He is Merry, the Christmas Elf who brings you presents and joy! May your days be Merry and bright.
via Tremendu, Etsy
Little Santa's Helper Amigurumi Crochet Elf
Christmas elf is filled with holiday cheer and can't wait to see you.
via KruToysAndPatterns, Etsy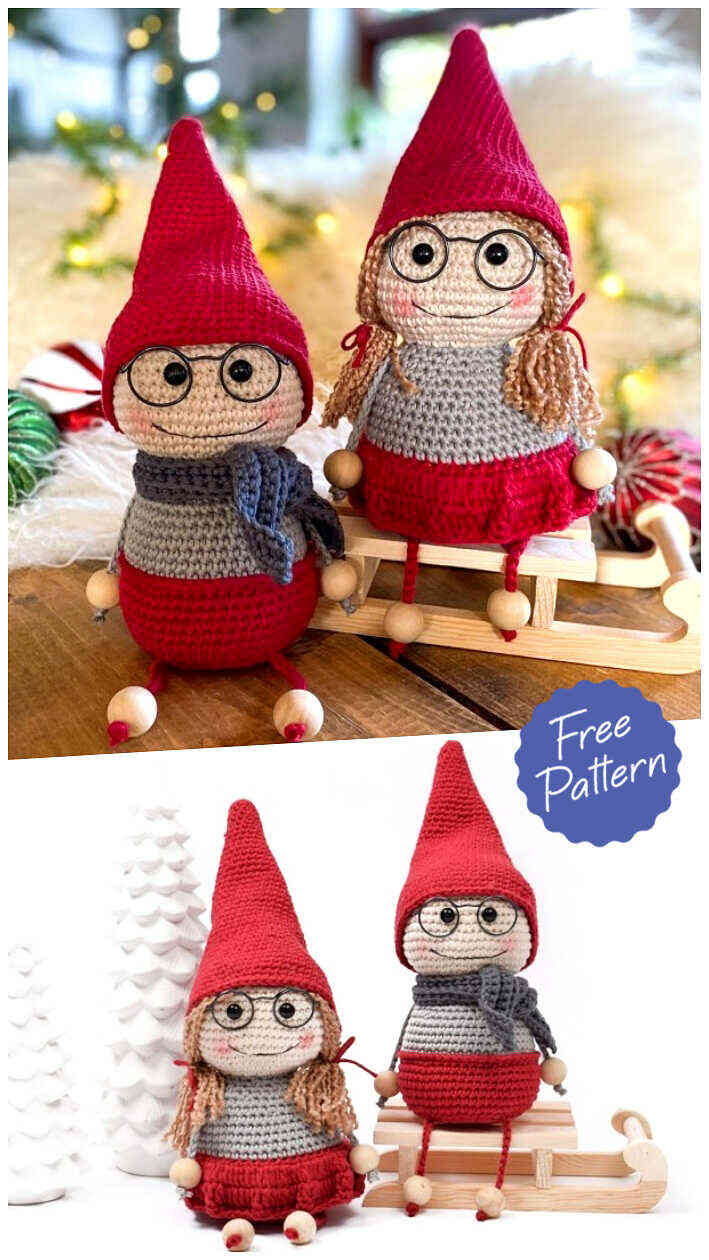 The Elves Kvist and Maise Amigurumi Free Pattern
The cute elf couple, Kvist and Maise, are so ready to spread christmas joy in every little home!
via Tine Sommer Hansen, hobbii.com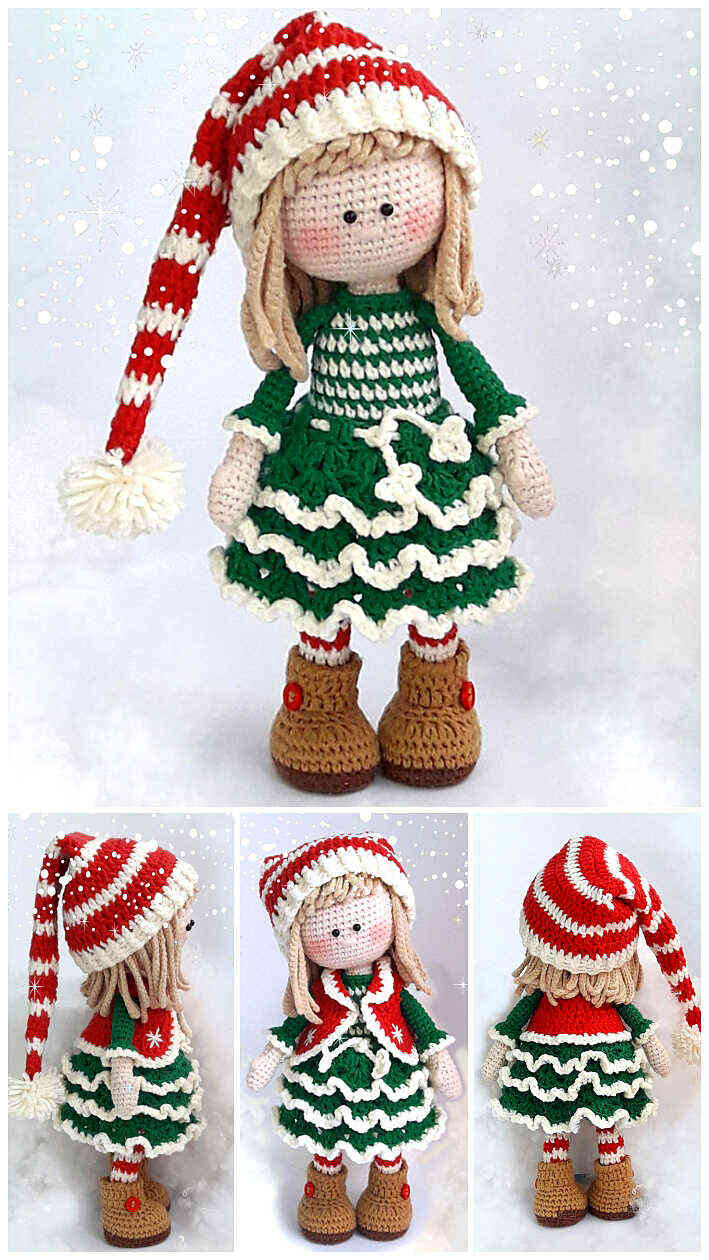 Elf Jovie Amigurumi Crochet Pattern
Doll is approximately 21-22 cm from head to toe (8,5″). All the clothing items can be taken off.
via KnitAmiracle, Etsy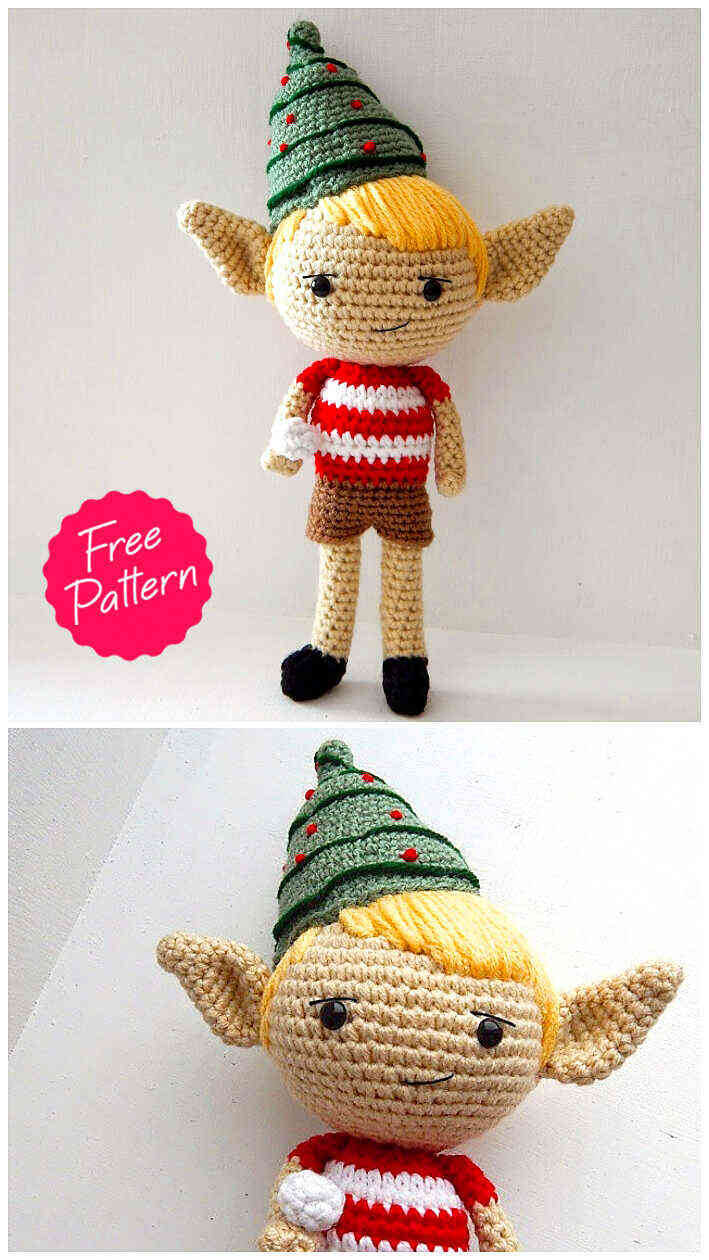 Amigurumi Elf Crochet Free Pattern
Your kids will love this new playmate.
via Jackie Laing, ravelry.com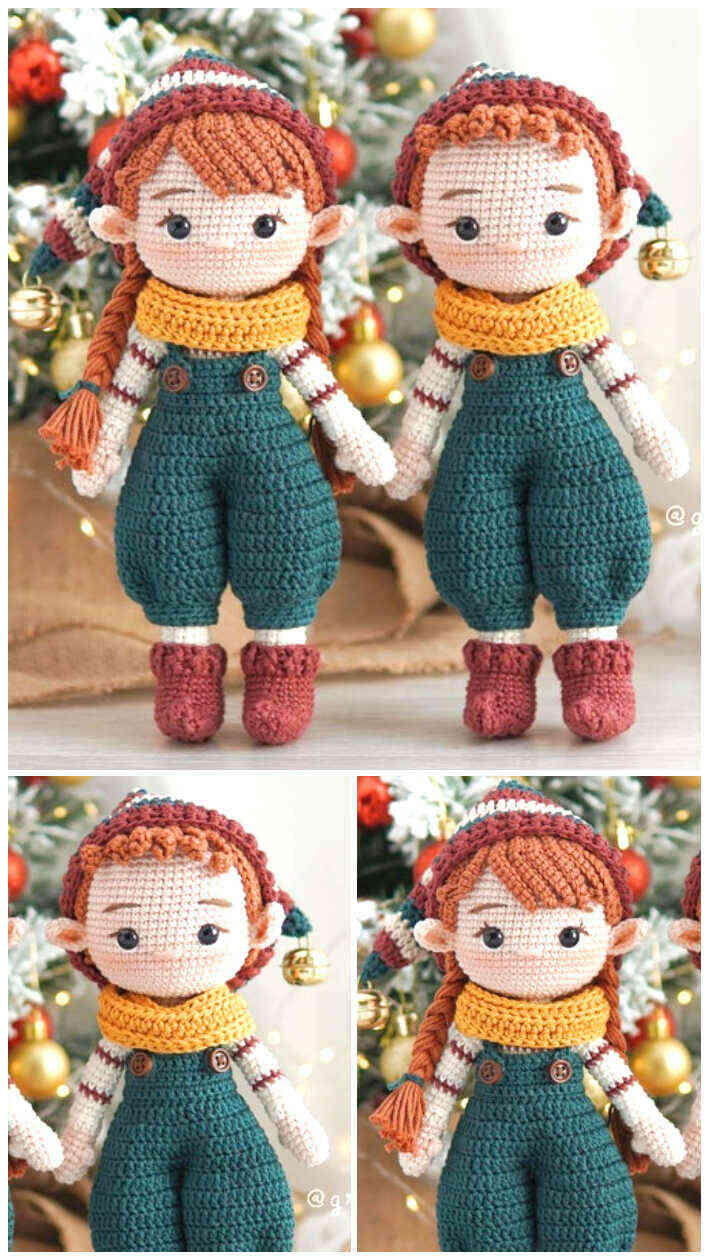 Christmas Elves Amigurumi Crochet Pattern
Let's meet adorable little Girl and Boy Elf Dolls. Their shoes, hats, scarf, overalls are removable.
via GreenFrogCrochet, Etsy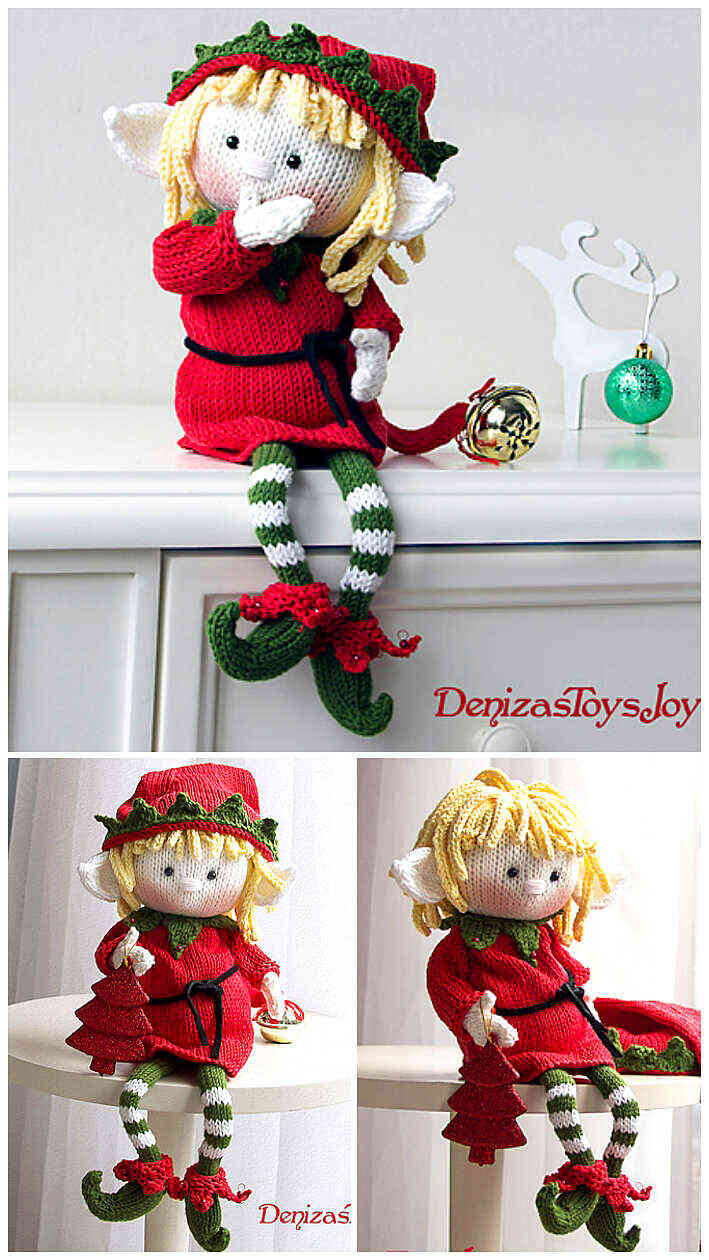 Elf Amigurumi Crochet Pattern
Now is the time to start making a great handcrafted christmas gift.
via Tatyana Korobkova, ravelry.com
Amigurumi Christmas Elf Crochet Free Pattern
The Christmas Elf Pixie is an adorable, sprite that loves the holiday season!
via kediperiatolyesi, lovelycraft.com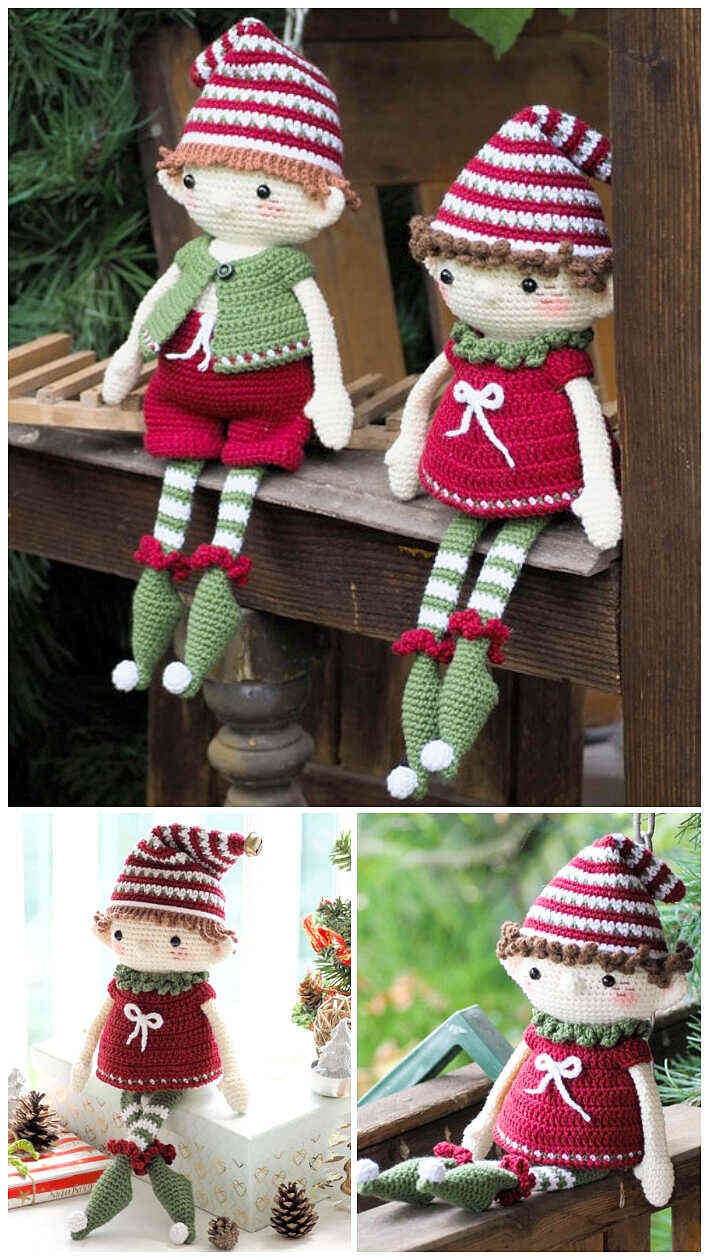 Christmas Elves Amigurumi Crochet Pattern
Create your own adorable Christmas elves in few hours!
Only basic crochet skills will be required.
via RNata, Etsy